If you want to improve the appearance and/or functionality of your home, there are generally three home improvement routes you can take: redecorate, repair, or renovate. But what exactly is the difference between these three, and how do you know which one is the right investment for you?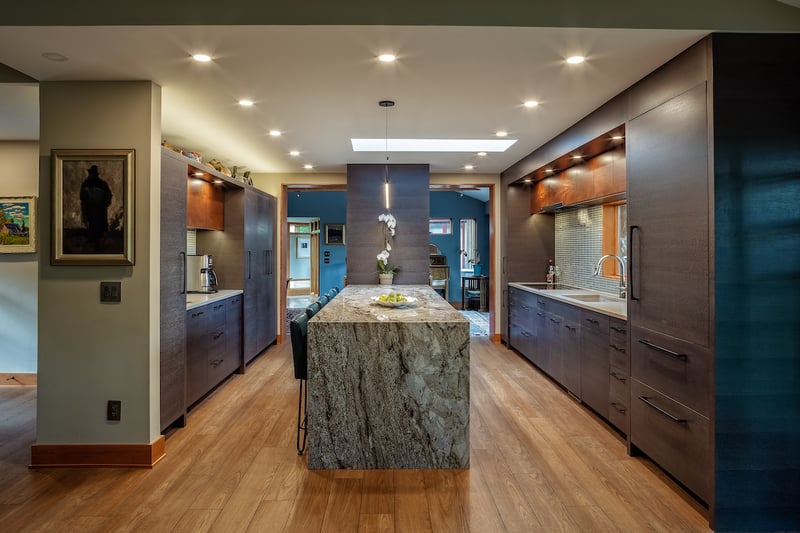 We can help you figure that out! Let's talk about what the redecorating, repair, and renovation processes involve and how they compare in terms of effort, impact, and cost.
Redecorate vs. Repair vs. Renovate: What's the Difference?
Let's start with some basic definitions. While these terms are closely related, they do have some differences that are vital to understand when you're making a decision on what's best for your home.
To redecorate is to make simple changes to the decorative elements in your home. Some examples of this could be hanging up new artwork, slapping on a fresh coat of paint, or installing new hardwood flooring.

To repair is to bring an existing home feature that is broken or not functioning properly back to working order. Some examples of this could be rewiring a light fixture, replacing a few missing shingles, refinishing/floors or cabinets that are marred or damaged, or fixing a foundation crack.

To renovate is to remove an existing home feature and replace it with a completely new-and-improved solution. Some examples of this could be installing a totally new roof, knocking down a wall to open up your floor plan, or gutting your kitchen and installing brand new finishes and systems.
Now that we've laid the foundation for what these terms mean, let's figure out which option best fits the wishes and needs you have for your home.
Is Redecorating the Best Option for Your Home?
Redecorating is the fastest, simplest way to change some features in your home. It's usually a small-scope project, but that's not to say those small touches can't go a long way.
Low Effort. Redecorating projects usually involve quick fixes that can be completed on a short timeline, sometimes after just one shopping trip.

Low Impact. Compared to the other home improvement options, redecorating generally has the lowest overall impact on your home. However, that can vary depending on how much redecorating you actually do.

Low Cost. In most cases, redecorating is the least expensive route to take. But that can also vary depending on how many and what type of decorations/furnishings you choose.
Overall, if you're looking for a fast, less expensive way to make your home better reflect your personal style, redecorating may be a good option for you. But if you're hoping for something a little larger scale, you probably want to keep reading.
Is Repairing the Best Option for Your Home?
Making repairs is a good way to keep your home looking and performing as it always has been. It's often done in response to something breaking, cracking, or malfunctioning. In many cases, repairs are made to protect the safety and integrity of your home.
Medium Effort. Repairs can either be quick and simple or time-consuming and tough. It all depends on the extent of the repairs needed and what resources you have to accomplish it.

Medium Impact. Doing repairs can help get things back to their original condition - or even better, but they don't do much to improve the appearance of your home.

Medium Cost. Whether you are DIY'ing the repair or hiring a contractor — keep in mind that repair costs can skyrocket depending on how large and vital the repair is. A major foundation crack or malfunctioning HVAC system will take a significant amount out of your pocket.
To summarize, we designated each of these aspects as "medium" — but in reality, they're all highly variable depending on the scope of your project. Repairs may be a good option for you if you love your home but need to fix some things in order to keep it safe and functioning properly. However, it's not a good option for you if you're looking for design refreshes and major transformations in how the home functions.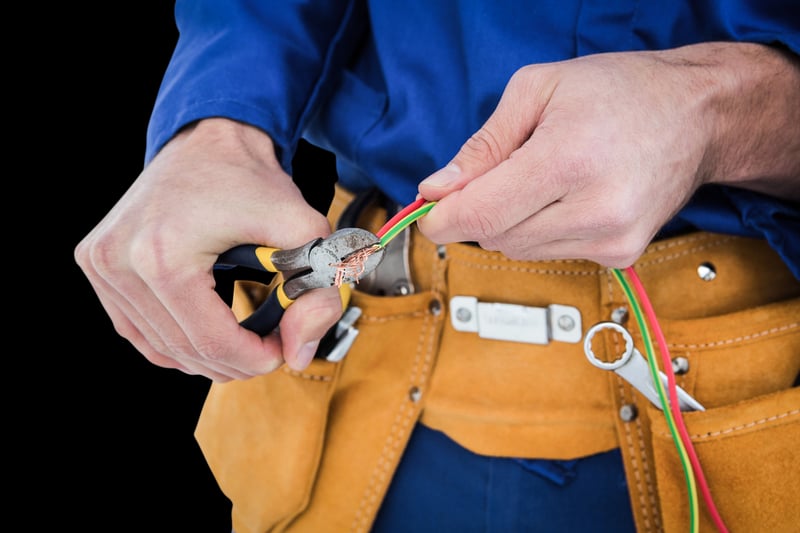 Is Renovating the Best Option for Your Home?
More often than not, renovating is the biggest project of them all. But with high effort comes high reward. No matter what size renovation project you choose — from kitchen remodels to whole-home renovations — you'll see an incredible transformation.
High Effort. A successful renovation project requires a good amount of planning and design expertise. You'll want to work with a contractor or design-build firm to make sure everything is executed well. They'll be able to take some of the stress off your shoulders as well.

High Impact. Renovation projects have the potential to completely transform your home from something that's old and outdated to something that's modern, reflects your style, and better functions for your family's needs.

High Cost. Renovations often require the biggest financial investment, but the impact is well worth it. You'll also find that renovations offer the longest-lasting solution to your problem, making them a cost-effective choice.
Renovations require planning, effort, and money, but the results are well worth it. If you don't feel like your home suits your taste or lifestyle anymore, a renovation project can help you fall in love with it all over again.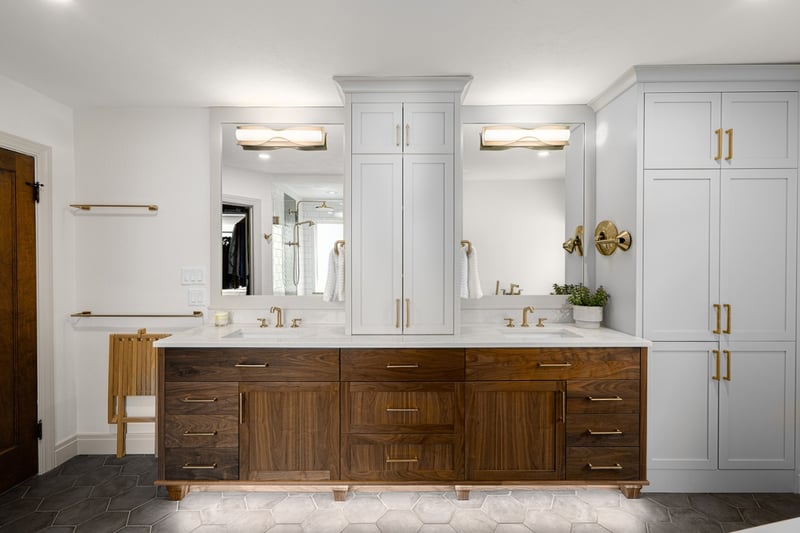 Just make sure you're working with an architect or design-build team that's experienced and that you trust to bring your vision to life. They can help make the process smoother, lessening the effort you'll have to put in and maximizing the impact you'll get to enjoy.
Get Expert Home Design, Remodeling, and Repair Help from Meadowlark
If your home's due for redecorating, repair, or renovation, there's no better team to call than Meadowlark Design+Build. As Ann Arbor's top home builder, we're well-versed in a range of residential design-build projects, including custom additions, whole-home remodels, basement finishing, kitchen and bath updates, accessible design, and more.
Our goals are to transform your home so that it reflects the visions you have for it and so that it is more modern, comfortable, and sustainable to live in. So what are you waiting for? Let's talk!