Award Winning and Nationally Recognized
Meadowlark Design+Build is a nationally recognized home remodeling contractor and top Ann Arbor home builder for custom homes, green building, architecture, and design. We offer inspired design and exceptional craftsmanship, specializing in green building practices. We guarantee quality and provide a three-year warranty. Make your house a Meadowlark home.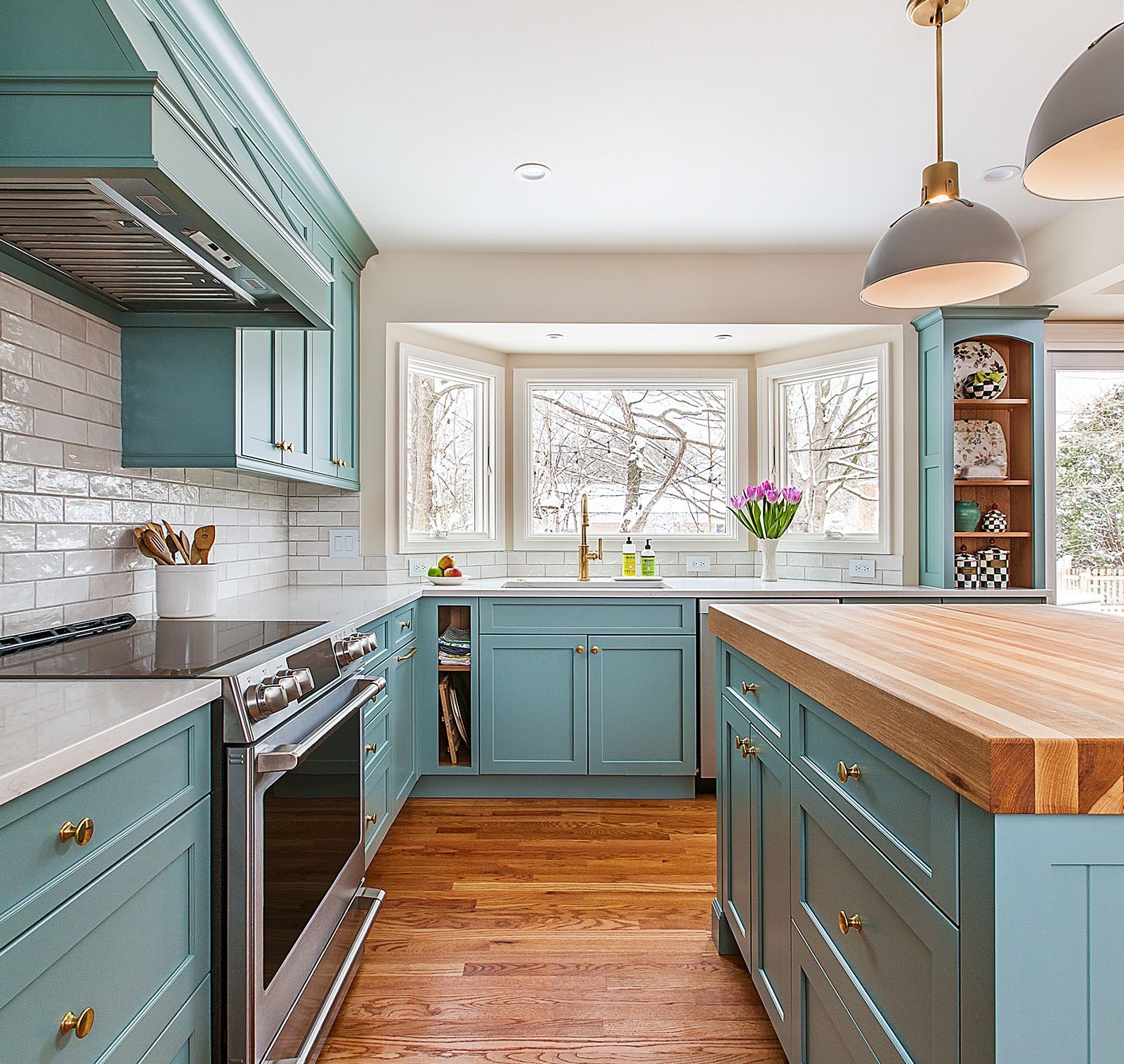 The Meadowlark Experience
At Meadowlark Design+Build, we're all about personalized, thoughtful, and sustainable design-build services. How do we make it happen? We have a proven, holistic design-build process and an incredible team of homebuilding professionals to guide you every step of the way. From listening to your needs to working within your budget, we customize each project to meet your personal goals.

Learn how we can work together to make your dream home a reality.
What We Do
At Meadowlark Design+Build, we specialize in crafting exceptional living spaces through custom homebuilding and remodeling. We offer a comprehensive range of services, including architecture and interior design, sustainable building practices, accessible design, and a focus on creating custom homes that reflect your unique vision and lifestyle. From custom kitchen cabinets to screened-in porches and stunning exteriors, our expertise spans the entire spectrum of residential design and construction.
"We did an entire kitchen renovation with Meadowlark and they were fantastic to work with. Their work and professionalism was top notch and even two years later, we are still so happy with how our project turned out. Highly recommend them if you are looking to do any sort of renovation and are looking for a design + build team to work with." Cate Z
"Working with the Meadowlark team was a great experience. From the get go we felt important and listened to. The designers were intuitive, helpful and creative. The construction crew members were careful, pleasant and kept us informed of the process and the progress. We love what they built for us, and would definitely use them again." Elizabeth S
"Meadowlark thoughtfully planned and executed our project from start to finish. They care about quality from finishes to craftsmanship. Their designers and trades were great listeners able to turn our vision into reality. We now have a beautiful new space for our family. We will work with them again!" Kelly W
"Our experience with Meadowlark was excellent from our very first contact with them about our project all the way through design, construction, and follow-up. We chose Meadowlark for our complete kitchen remodel because of the high-quality work we saw at their home remodeling tour houses and because of their friendly, attentive, and professional staff." Ken O
"From the start of the design process all the way through to the completion of the project, the Meadowlark employees were professional, responsive, creative and provided a top-notch product. The craftsmanship is amazing, and the process was painless." Cindy L
"The outcome exceeded my expectations both in terms of the craftsmanship and the inventiveness of the design. And, I thoroughly enjoyed the process. If I have another construction project, I will go back to Meadowlark in a heartbeat." Hilary C