One of the most exciting parts of building a new custom home is designing it. From driving through your neighborhood to scrolling through social media to watching your favorite TV show, you've seen a lot of gorgeous homes out there, and you're anxiously awaiting the day that yours will become one of them!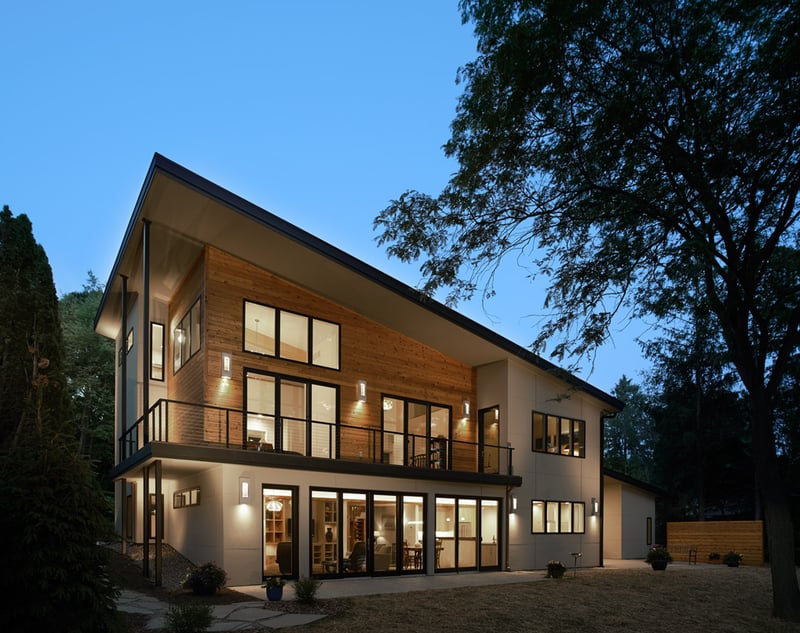 But, no matter how much prep you do, or how much you think you know your style, it's easy to get overwhelmed when you begin designing your new home. When you're starting from scratch, designing an entire home is a big project to take on. There's a lot of house to fill and a lot of options to choose from, which can make it difficult to decide which design style best suits you.
Luckily, there are a few things you can do to make decisions easier and keep the process enjoyable for yourself. Let's take a look at 5 tips to help you choose a design style for your new house.
5 Tips to Choose a Design Style for Your New House
The biggest, best thing to remember? You should love your new home! As we work through these 5 tips to choosing a design style for your new home, just make sure you're actively choosing pieces, design interiors, and finishes that you actually want to look at every day.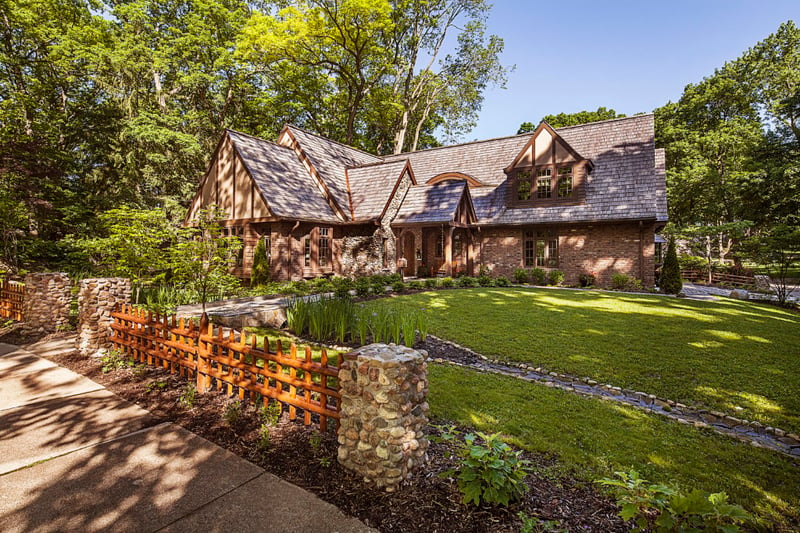 1. Start With Some Inspiration
Home design and style inspiration are all around you. Start by taking a look at some of your favorite magazines, or searching online through blogs, social media and home design sites like Houzz. If those aren't sparking your imagination, go out and take a look around! Historic buildings, art galleries, gardens, museums, and even some hotels all have features that could translate into your home. You can also check out our client stories that have loads of photos of our many projects through the years.
What do you like? What do you not like? Take notes of each. It will help keep you organized and on track to discovering your ideal home design style.
Even better: capture images of all your "likes" and save them in a folder.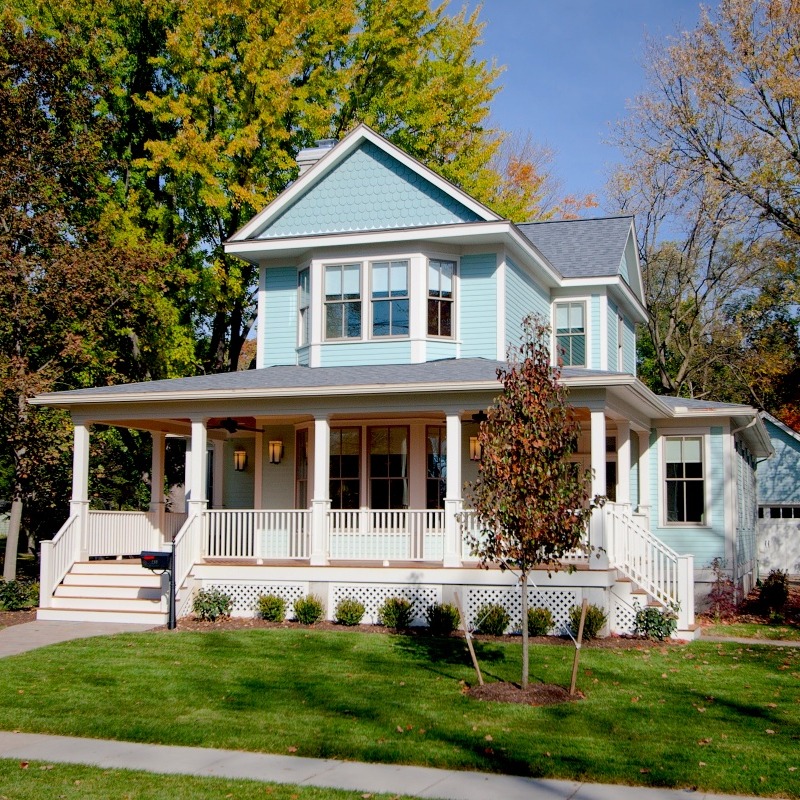 Whether it's a digital catalog or a traditional file folder, seeing everything you like in one place can help you piece together your interior design style. This folder can also be a good reference when you're out shopping, so you're able to match colors and patterns correctly.
2. Take a Look at Your Current Home
If there are items or themes you still like and plan to move into your current home, make sure you're taking them into consideration while you plan your new design style. Any furniture, artwork, or decor that you plan on bringing could serve as a starting point to bounce new ideas off of.
Make a list of:
What you want to bring from your current home

What you'd like to get rid of and start fresh with

Think about how those items carrying over could be applied to your new home's aesthetic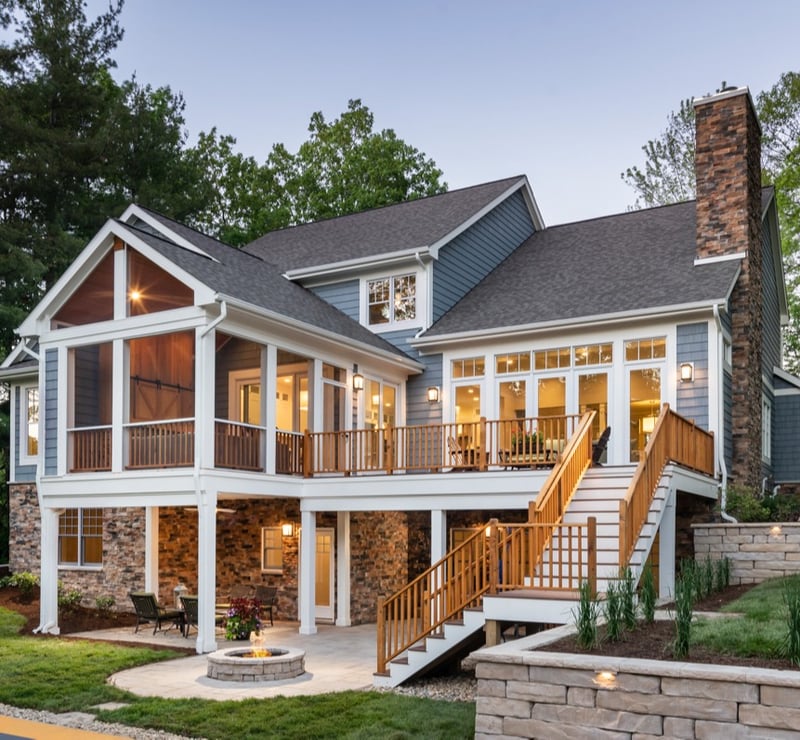 And challenge yourself to think outside of the box, too! With a quick DIY project or the simple rearrangement of a few items, your dining room table could serve a totally different purpose in your new house.
3. Don't Get Too Caught Up on Labels
Home construction and renovation guides have taught us everything we need to know about defined styles like farmhouse and mid-century modern. However, our interior design experts challenge you to think past those labels. Just because you love a farmhouse, rustic, or mid-century modern style doesn't mean every piece of furniture, every wall choice, and every flooring option has to fit exactly in that box.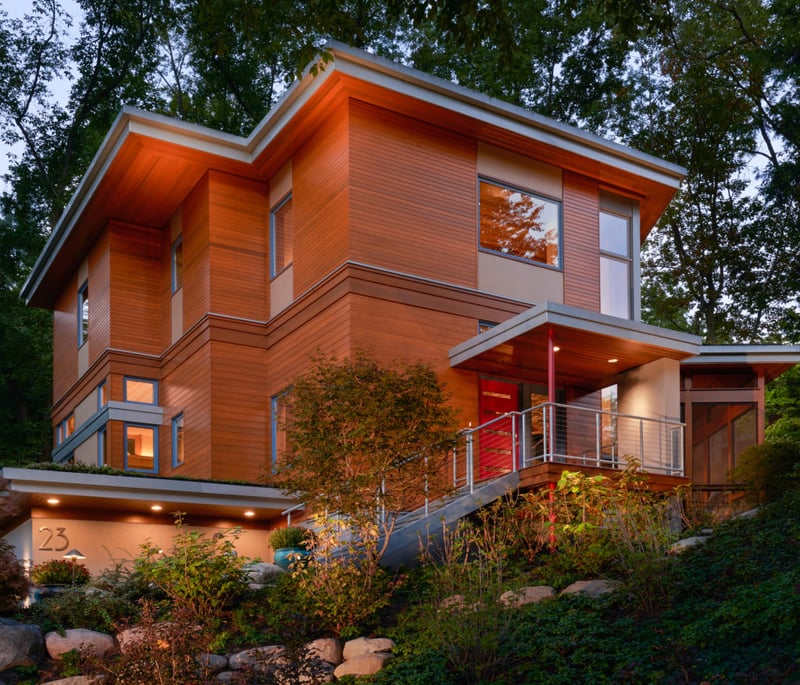 Remember, you're the one living here. That means your design style doesn't need to fit a label. It just has to fit you! You can build a beautiful home by bringing a mixture of styles, or by not paying attention to those styles labels at all. Above everything, your new home design style should be what brings you joy.
4. Give Yourself Permission to Change Your Mind
Throughout the design process, many people decide on a style and feel stuck to it. But the truth is, as long as you start thinking about your new home design early, you have plenty of time to let yourself change your mind.
Whether your style evolves and something different catches your eye, or the style you love is going to put you $100,000 over budget, you don't have to force yourself to stick to something you no longer like or that isn't practical for your new home. Instead, remain curious and skeptical of your own solutions, and remain open to other possibilities.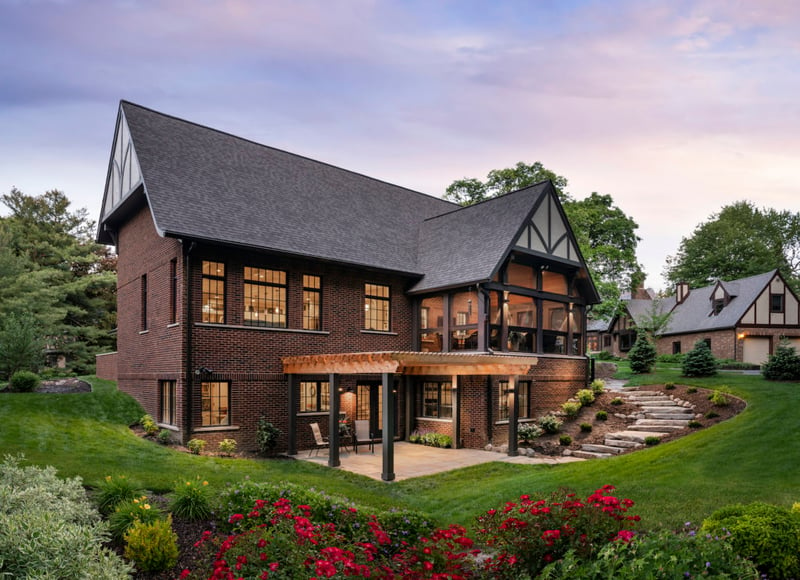 If there's anything we've learned in our years designing and building custom homes, it's that design, budget, and timeline are a constant, but important balancing act. Face that frustrating triangle head-on.
The more you think about your options and wrestle with different ideas, the more creative your solutions become. We find this often leads to the best possible outcome for any homeowner.
5. Consider Talking to a Custom Home Designer
Designing and styling an entire house is no easy task. While it is so fun and rewarding to see your home come together, it's also pretty stressful to make all of those decisions alone. It's a smart idea to rely on the people who do this every day.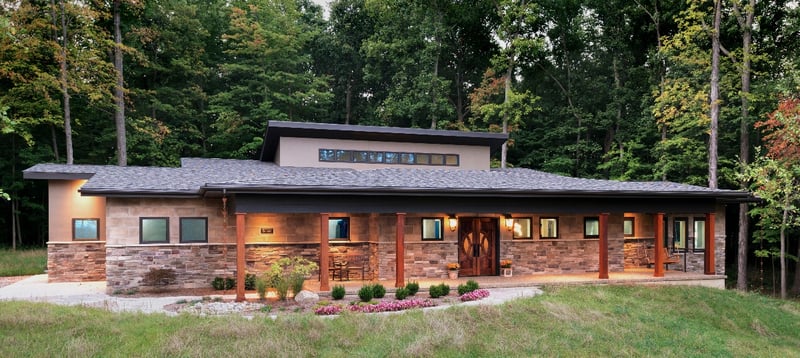 Custom home designers know the questions to ask to discover your ideal design style, and they have the resources to match you with the perfect interior design solutions that bring your style to life. For a project as big and as important as designing your new home, it's worth having that expert guidance.
There's quite a lot that goes into designing a new home. If you know what you like, but aren't confident putting together an entire design, a design-build firm is a great option for your new home.
At Meadowlark, we don't just put up homes — we work with homeowners like you to develop a custom home design that truly fits your goals and your lifestyle. Make the first step toward that dream home and contact our team for a consultation.