Love the location of your home, but not much else about it? You may be considering a whole-home remodel. In fact, many homeowners take on whole-home remodeling projects for a variety of reasons, including growing families, cramped spaces, outdated finishes, inefficient amenities, and so on.
No matter what your reason is, you're probably more than ready to make some much-needed changes. But, before you get started, you likely have the same question everybody else does: how much is a whole-home remodel going to cost me?

Well, that's a difficult question to answer, as it depends on your home and your goals for it. But we'll break down the cost of a whole-home remodel as best as we can below, so you can get a better idea of the various factors that go into it.
Cost of the Estimate, Quote, or Proposal - FREE VS PAID
When you first think about the cost of a whole-home remodel, you probably think of gathering estimates, quotes, or proposals from a few contractors, then comparing them. This is a great place to start, but it's important to keep in mind that these three things aren't the same, and in most cases, you get what you pay for.
Estimates, the most basic and inaccurate of the three, are usually free. Quotes will sometimes cost you a little bit. But proposals, the most comprehensive and accurate of the three, are a service you'll usually have to pay for.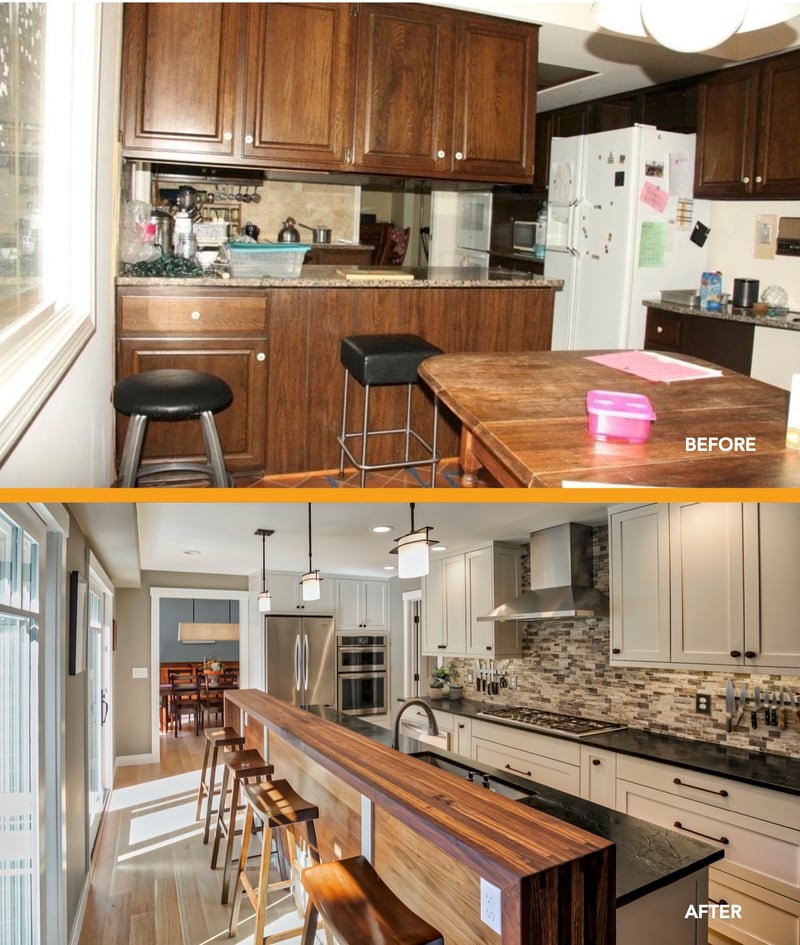 That said, it's important to remember that proposals are robust documents full of solid budget forecasts, accurate timelines, and design recommendations. And when you work with a design-build firm, those design recommendations include 2-3 fully drawn out design concepts that you can choose from. In the long run, proposals end up being well worth their upfront investment.
Cost of Your Design and floor plans
A successful whole-home remodel starts with a great design, and that great design comes at a cost. As mentioned above, when you work with a design-build firm, you'll likely sign an initial planning agreement and pay a design deposit, which includes the cost of 2-3 design options to choose from. Once you have determined a final design you will continue to work with the designer or architect who will adjust the designs according to your goals. For the majority of architectural and design-build firms, the design fees are usually billed out on an hourly basis.
Cost of Your Selections & Finishes & level of customization
Once you've decided on a design plan, selections and finishes come next. From the flooring in your bathroom to the lighting fixture in your dining room to the color of your cabinets and walls, each of your selections has an impact on the overall cost of your whole-home remodel.
Under the overarching cost of your selections and finishes is the cost of customization. If you're choosing "off-the-shelf" finishes, their prices will likely be fairly standard. But if you'd like to implement any custom finishes, cabinetry or specialized selections for your home, you'll pay the price for both the higher material cost and also the additional labor costs needed to create and install. So, whether you're a "Ford Fiesta" type of person, or you want the full-on "Mercedes Benz" experience, what you choose has a dramatic effect on your project costs and thus your overall budget.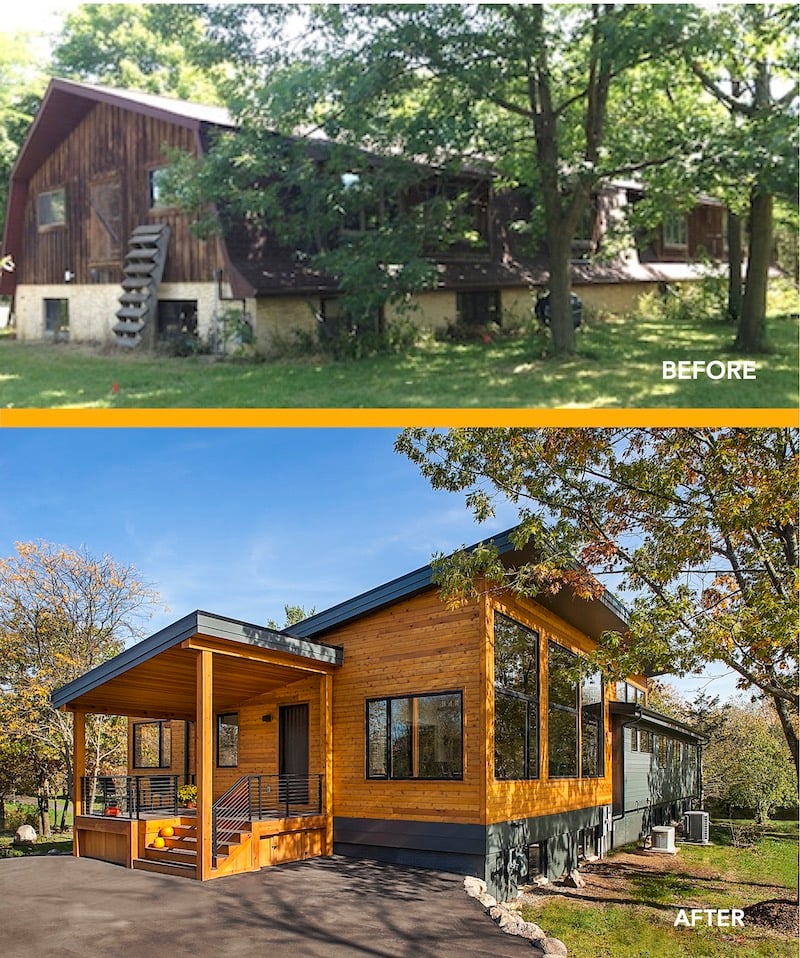 Cost of Demolition
Once you've settled on your design and selections and confirmed the budget, it's time for the construction process to begin. With most contractors, you'll sign a contract for the construction part of your project.
Ironically, the first step of the construction process is demolition. Your contractor will need to deconstruct and remove anything that won't remain in your home. Prior to demo, you should discuss the possibility of reusing items in other areas of your home or donating them to local organizations.
If you are planning on tearing down an existing structure completely, then you may find your contractor will have the demolition as a separate contract. If you are just remodeling your home, depending upon the extent of the project, the demolition costs will usually be a separate line item in your contract.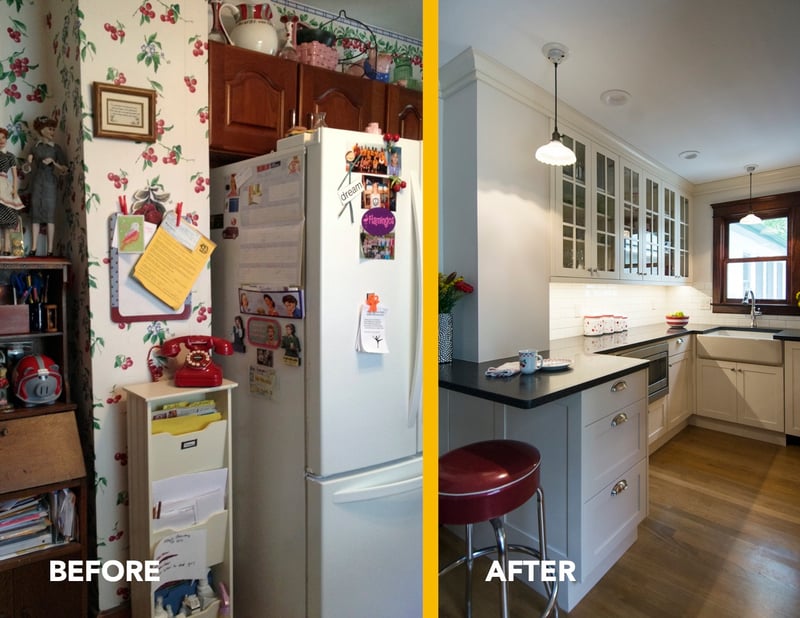 Cost of Construction
After demolition comes rebuilding. In addition to paying for the materials needed, your whole-home remodel cost covers the price of laborers and crews on site. With that, it's important to remember that your whole-home remodel requires skilled trades on site — like plumbers, electricians, tile installers, etc., — and those services will add to your overall cost. If you are working with a design-build firm, the cost of these items will all be included into the construction contract.
Cost of Quality
Once construction is complete, you'll be ready to move back into your newly remodeled home! Remember, when you choose a whole-home remodel, you get what you pay for. If you're looking for a project that truly highlights your home, your design tastes, and your goals for the space, you'll pay more than a simple pull-and-replace remodel.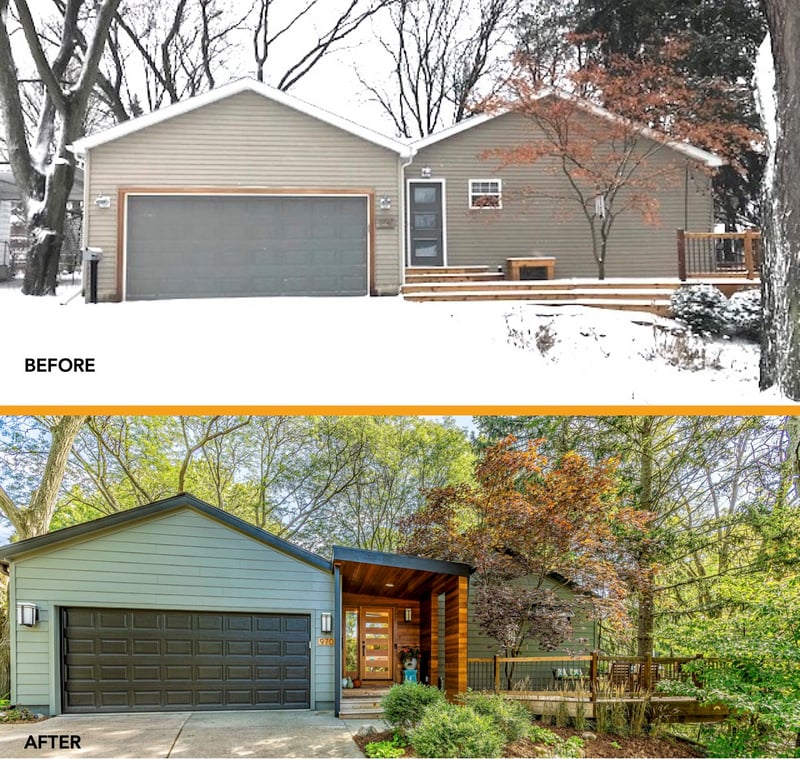 And if you are worried about your investment, once the project is complete, then you should be well-versed in your contractors project warranty and support. This not only means reading the warranty details in the contract, but also checking references and talking to past clients. Contractors who cut corners with sub-standard material sourcing and un-vetted subcontractors usually will quote a lower price for work, but when it comes to support after the job is done, they fall short.
A solid warranty is a true testament to the value a reputable design-build team can bring to your home. Quality is not only in how a project looks, but how it holds up to your day-to-day lifestyle. If you want a whole-home remodel that effectively meets your needs and lasts a long time, you may pay a higher upfront cost — but you'll be glad you did.

If you're looking to get an accurate understanding of what your whole-home remodel will cost, get in touch with our team at Meadowlark Design+Build. Our proven process is built to ensure you receive a comprehensive proposal that outlines all the costs, timelines, and designs associated with your project.