If you're planning a new custom home or remodel, one of the first and most important step is finding someone to bring your vision to life.
For the big responsibility of creating and executing your home's new design, you generally have two key choices: architects and design-build firms. Let's discuss the differences between them, so you can determine which may be the best option for your custom home or renovation project.
Architect vs. Design-Build Firm: The Breakdown
When choosing between an architect or a design-build firm for your custom home or remodel project, it's important to understand how each of them operates. Although their services may seem similar, their unique approaches can make a world of a difference when it comes to a large project that you want to be designed and executed perfectly. Below, we'll outline the key differentiating factors between an architect and a design-build firm.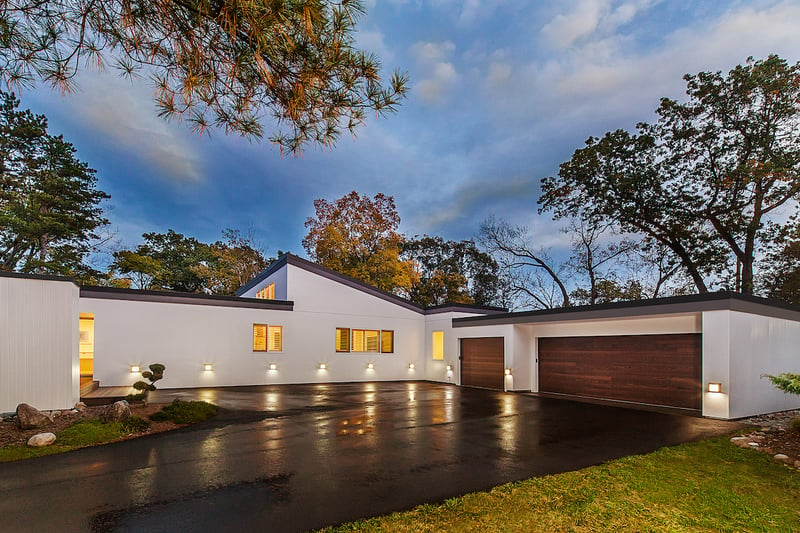 Working With an Architect
Traditionally, working with an architect has been a popular choice for many homeowners wishing to build or renovate. Architects are responsible for your project's design, and in most cases (but not all), for creating the technical drawings that are required for permitting and construction.
However, planning is usually where the architect's work ends. After that, you'll need to source all the other designers and contractors needed to put that plan into action, and you'll need to manage all the communication and collaboration between them.
Wrangling various documents, timelines, and resources between the various parties involved in your project can put a lot of stress on your plate. Not to mention, it leaves a lot of room for miscommunication that can often lead to errors that could derail your project. So although your architect's designs may be flawless, they have no ability to control the end process — which could leave you with a final product doesn't quite match the design you had originally planned.
Working With a Design-Build Firm
In the most general sense, a design-build firm offers more comprehensive solutions than an architect would. A design-build firm is a company that offers both home design and construction services — providing you with a team of experts (designers, architects, project managers, field crews, etc.) that work closely together and are consistently on the same page about what's going on with your project.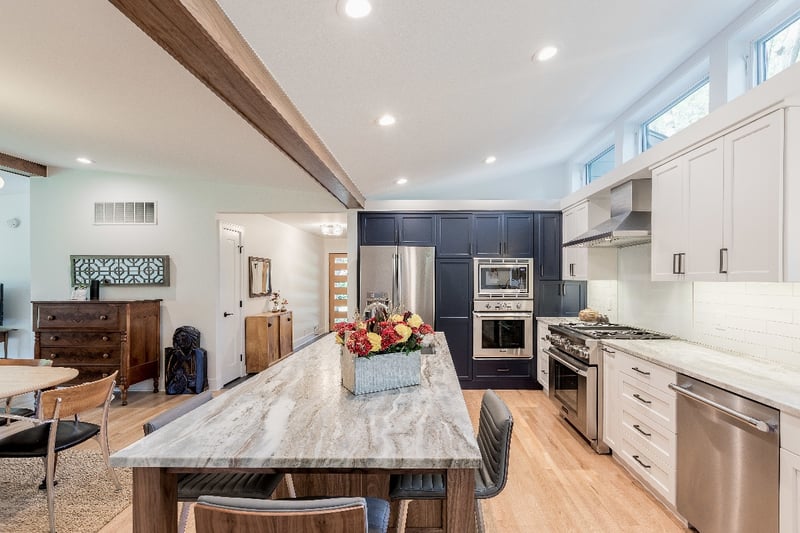 The design-build process is organized, streamlined, and covers all the steps to ensure your project results are exceptional. For example, our design-build process at Meadowlark consists of what we like to call "The 5 C's": concept, create, connect, construct, and care.
Concept - The stage that involves getting aligned on project scope, budget, timeline, and process.

Create - The stage where our design team listens to your needs and drafts a couple of 2D floor plans and 3D renders, so you can choose which one you like best.

Connect - The stage where we work to finalize drawings, obtain permits, and secure building materials.

Construct - The stage where we bring your vision to life!

Care - The post-project stage where our team stays in touch with you long after the project is complete and offers a 3-year warranty to ensure everything in your project is still in top shape.
Architect vs. Design-Build: Which Is Right for You?
This decision primarily depends on the type of project you're hoping to accomplish and how you want to manage it. If you're just planning a small remodeling project, or if you have the time and the desire to be your own general contractor, an architect might be a good option for you. However, if you're looking for start-to-finish expert support or hoping to tackle a custom home build or large-scale renovation project, design-build firms can offer greater benefits, including:
A team of experts - Design-build firms serve as a "one-stop shop" for all the design, selections, labor and resources your project requires. This also helps to ensure consistent communication and collaboration.

A tried-and-true process - Design-build firms have an established process that they've received years of continued "real life" feedback on. Their production department communicates regularly with their design department, so each of them knows what works and what doesn't.

Streamlined timelines - With a proven process and a consistent flow of communication and project coordination, design-build firms usually experience fewer time-consuming hiccups and project delays.

Smarter budgeting - Determining your budget is one of the first steps of the design-build process, granting you the ability to watch your beautiful home come to life without any financial stress. With a design-build firm, you get a clear, complete picture of what your project will cost — from start-to-finish, rather than piecemeal estimates and invoicing throughout your project.

High-quality results - With expert design, thorough planning, and a strong feedback loop throughout the entire process, design-build firms are able to execute plans to meet or exceed your expectations.
In short, hiring a design-build team you trust will help take a lot off your plate, so you can fully enjoy your new or renovated home without all the stress that goes into constructing it.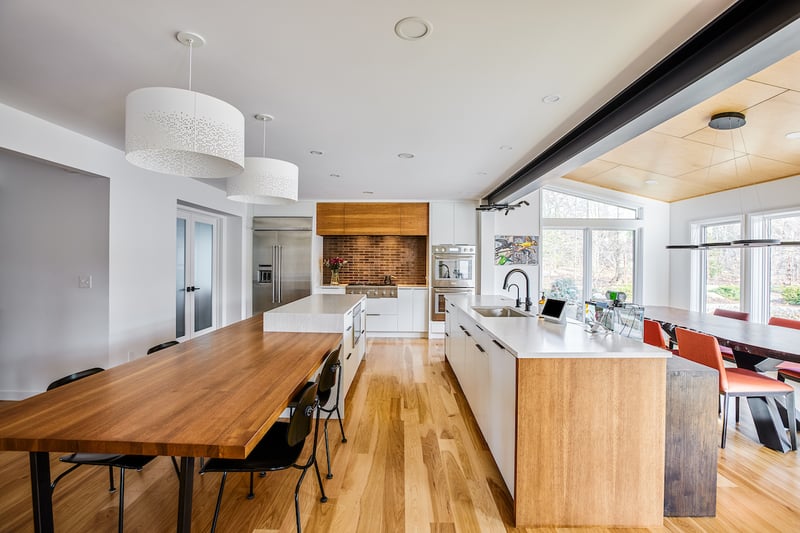 Interested in design-build? We can help! Meadowlark's design-build process is personalized and thoughtful, making you the hero of your own home building or remodeling story. As part of our commitment to exceed your expectations, we listen attentively to your goals and work with you to find the best solutions through every step of the journey. To learn more about working with us, contact our team online today!