Meadowlark Design+Build is what happens when a chemist and an accountant who share a mutual interest in primitive living skills and fine woodworking decide to start a company. Meadowlark's founders Kirk Brandon and Doug Selby started their first company, a custom woodworking operation, 25 years ago after leaving their respective careers.
Drawn to excellent architecture and design, skilled craftsmanship and ecological building practices, Meadowlark has grown its staff with people who are dedicated to providing an outstanding customer experience.

OUR MISSION
Meadowlark Builders sets the standard for sustainable building, delivering unparalleled craftsmanship and outstanding customer service. We make homes that are beautiful, durable, comfortable, healthy and efficient. In service to our community, we create a healthier environment and a path to a better future for those who seek it.
---
Meadowlark strives to deliver outstanding value, no matter the size of the project.
OUR VALUES
Integrity in our business dealings
Excellence in design and craftsmanship
Innovation in sustainable building
Leadership in the building industry
Respect for people, buildings and the environment
Effective communication with all stakeholders
Constant improvement of our products and techniques
Long-term, rewarding relationships with our clients and partners
Service to our community through education, volunteer work and local sourcing
A collaborative and innovative work environment that helps create personal success
We are here to dream
We design with passion
We build with precision
We enhance the world around us
At our core is our team;
People who are energized by learning
People who work to make a difference with their ideas and actions
People who strive to make the world a little bit better every day
We grow stronger through collaboration
We courageously try new things
We find opportunities in our failures
We define excellence in our actions
We strive to live our values everyday:
Creativity. Harmony. Sustainability. Quality. Integrity.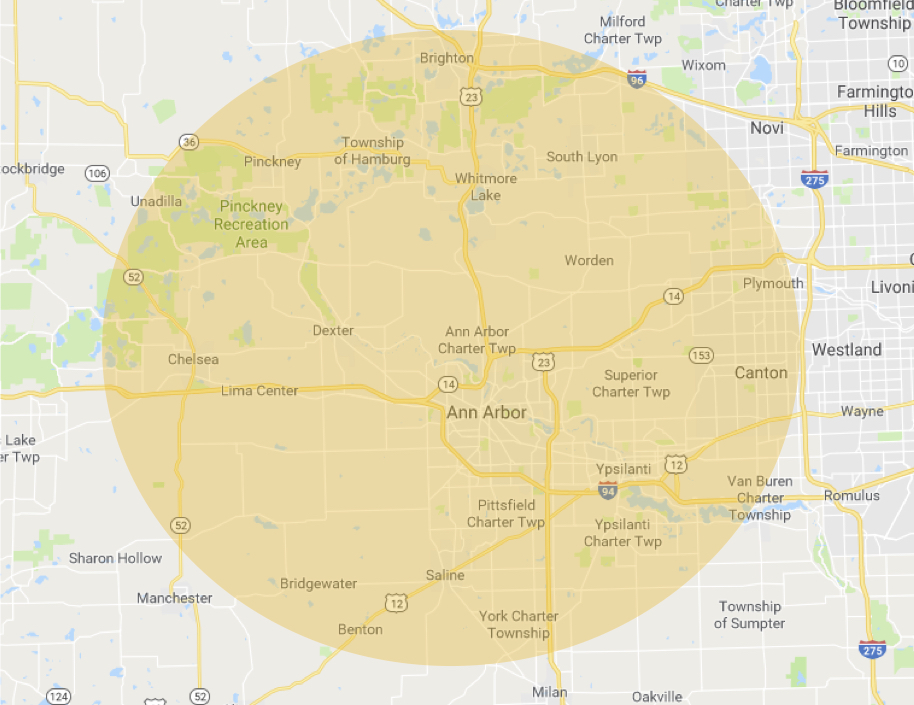 Circles are pleasing shapes, but they are not always representative of geographic realities. If you do not see your community highlighted but are interested in our services, just give us a call.
WASHTENAW COUNTY
Ann Arbor
Ann Arbor Township
Chelsea, Dexter
Manchester
Saline
Superior Township
Webster Township
Ypsilanti
Ypsilanti Township
LIVINGSTON COUNTY
WAYNE COUNTY
Canton
Northville
Plymouth
Plymouth Township
Northville Township
OAKLAND COUNTY*