Remodeling your home is a big deal. If you're reconfiguring your home's layout to get more function out of the space, you'll want to carefully prepare your design so it will be worth your investment. Before you get started, consider these tips to make sure you get your redesign right.
Changing Your Home's Floorplan? 5 Things to Keep in Mind
Heading into this big decision, you'll want to make sure that everything you do to change your home's layout works for your goals, your life, and your budget.
#1 Establish Clear Goals
Hold off on swinging the sledgehammer until you develop a plan for your renovation project. The best way to start a remodel is by identifying your goals for the project. For example:
Do you want a bigger kitchen?

A defined entertaining area?

More open spaces?

More storage to manage to day-to-day clutter?
Define clear goals to help build a framework for the project. This will make sure you don't miss key features that are important to you — like functionality and storage — and that you stay on time and on budget.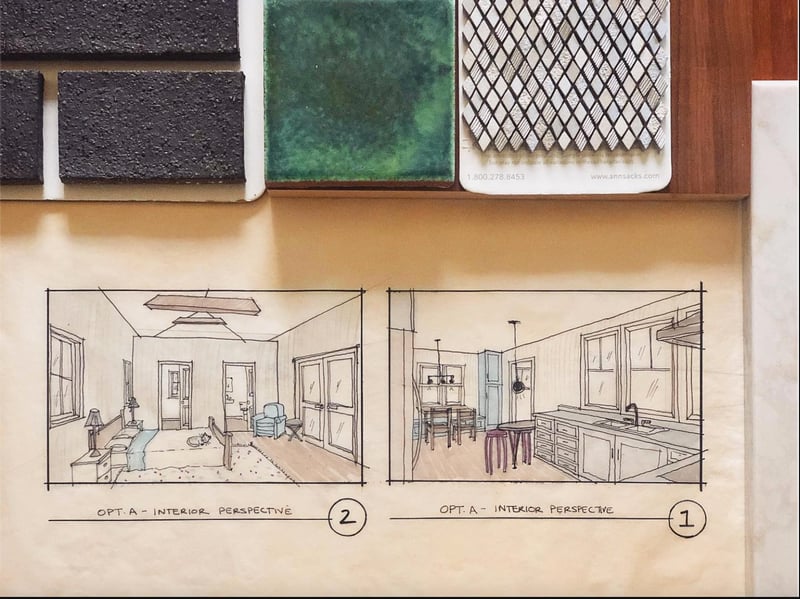 Your plan should include the materials and resources you are thinking of using, and who is going to help you execute the plan: contractors, architects, interior designers, suppliers, and so on. You'll need to know what are reasonable expectations for what you can accomplish when changing your homes layout. Once this is done, you can take your plan to the bank to secure financing.
#2 Plan for Your Future
Consider your lifestyle — what type of floorplan best suits how you live? What about the future? You should consider how changing your home's floorplan might improve your life. If you love to read, for example, adding a set of built-in bookshelves and a reading nook might help you fall in love with a new part of your home. If you are dealing with overwhelming clutter in your kitchen, maybe it's not the kitchen's fault...perhaps a mudroom with storage capability will corral the clutter before it even gets to the kitchen.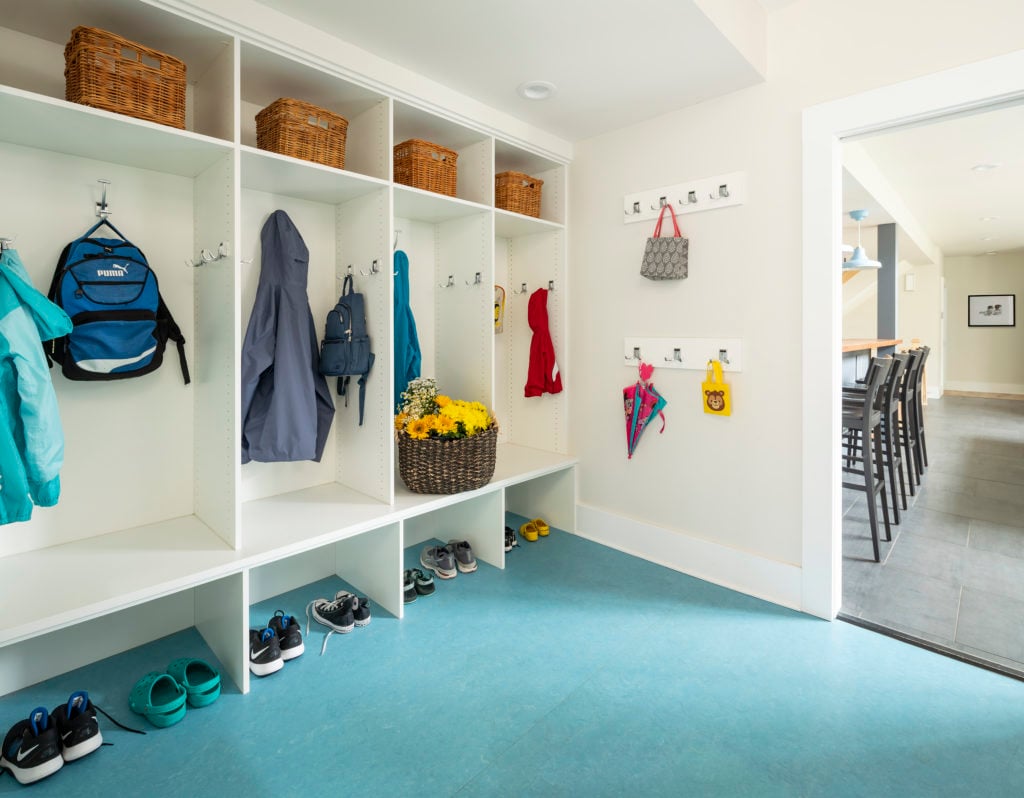 You should also think about what features may not be that meaningful when renovating your home. If you don't often entertain or have formal dinners, for example, it might not make sense to accommodate a huge dining room. How could you use that extra space for something you care about?
Renovating a Home to Grow with You
If you're making the commitment to redesign your home and change the floorplan, you probably plan on being in your home for a while. Consider what improvements you can make by reconfiguring your home's layout to keep you comfortable and safe as you age.
Changes like locating the primary bedroom on the first floor, building a walk-in shower, eliminating unnecessary stairs or steps, and other simple renovations can allow you to age in place, so you can enjoy your home for as long as possible.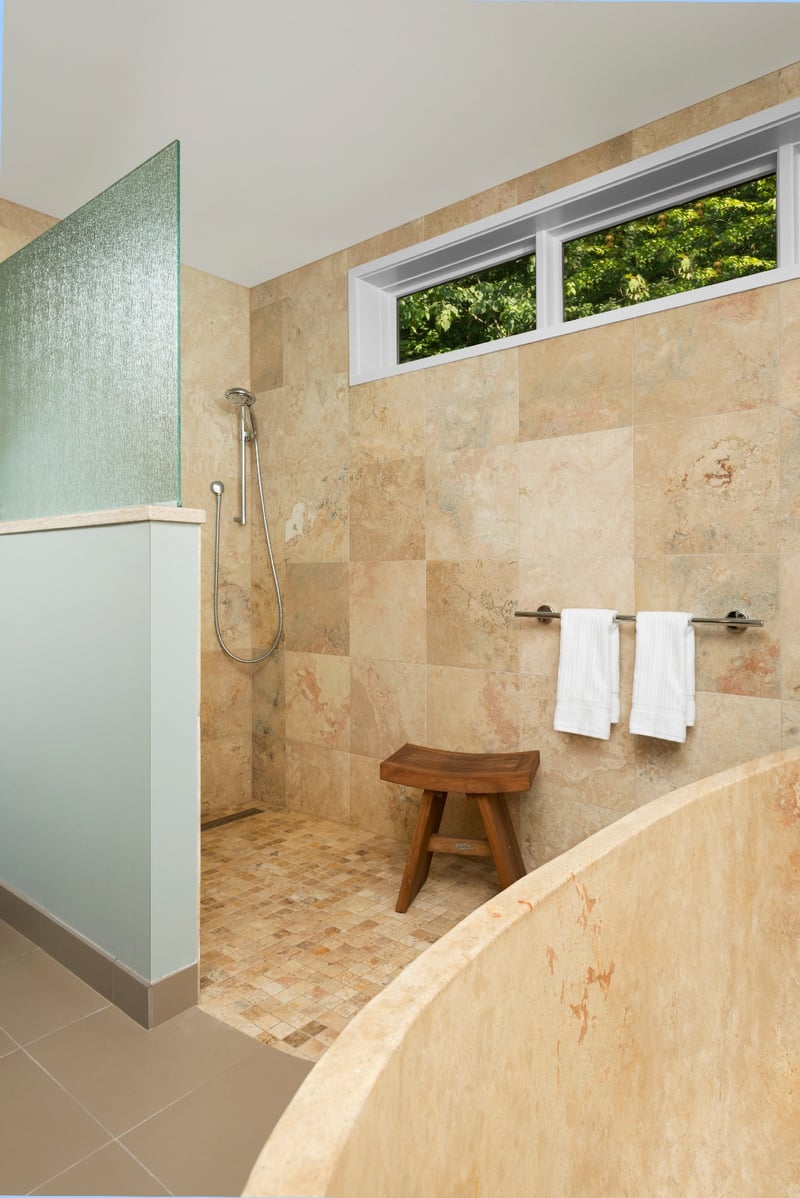 Looking for aging-in-place remodel inspiration? Check out the client stories below!
#3 Map Out Traffic Routes
Another element to consider when changing your home's floorplan is traffic. Think about how you'll move through the house once the layout has been reconfigured, and where to add features and access points for convenience and value.
Is the kitchen close to your everyday entrance door so hauling groceries isn't a chore?
As one of the most-used rooms in a home, the kitchen should be easily accessible. There's a reason most homes have the kitchen located near the garage entrance or off a mudroom.
If you plan to entertain, do you have a guest bathroom somewhere on the first floor?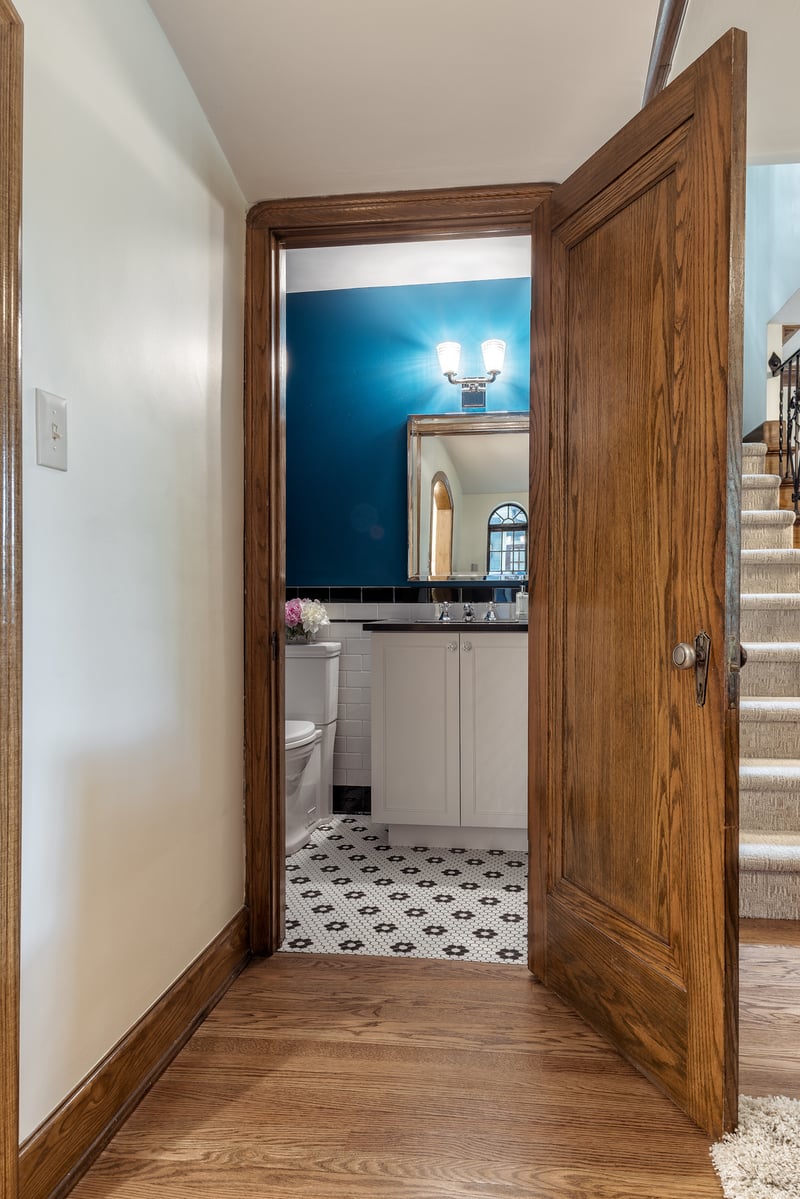 Building another bathroom when changing your home's floorplan is always a good idea. Additional bathrooms not only provide more value to homeowners, but also improve the resale value of the home. Powder rooms can often be squeezed into even the smallest of places.
#4 Design Furnished Spaces
You're not going to live in an empty home, so it's important to design those new and updated rooms with everything they will contain. It's easy to get carried away with changes and shifts to your floorplan, but make sure the changes you're making will work practically once implemented.
Plan out where you'll put furniture, storage, and spaces for people to move. Whether you're using your current furniture, or starting over with a blank slate, you'll want to at least plan around the large items like beds, tables, couches, and any focal point items like fireplaces, islands, TV's and windows.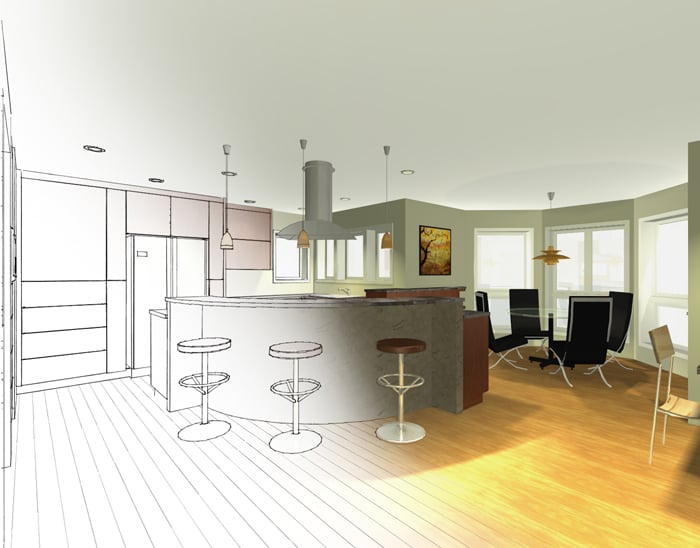 #5 Consider Your Financing Options
When approaching the cost of changing your home's floorplan, you'll first want to set a budget, and then explore financing options.
Setting a Budget
To set a reasonable budget, start by doing research to understand the value of houses around you. Identifying key differences can help you decide what changes have the greatest potential to increase your home's value as well as how much you can expect to spend on your home renovation. Based on your building plan and the materials you plan to use, you can set a reasonable budget.
Financing Options for Home Renovations
With your plan and budget, you can explore your available options when it comes to financing your home renovation. Three popular options are a home equity line of credit, home equity loan, and a construction loan.
Home Equity Line of Credit: Sometimes referred to as a HELOC, this financing option is popular for home remodeling. It works similar to a credit card, where you are allowed a maximum amount to draw upon for construction and material costs, which you will make payments on over the period the line of credit is open. One advantage of a HELOC is that interest is only charged on the amount taken out. A disadvantage is that you aren't locked in at a single interest rate, so the amount you owe can change.

Home Equity Loan: Unlike a HELOC, a home equity loan has a fixed loan amount, interest rate, and loan term. Home equity loans are taken out against your home equity as collateral and generally come with a loan term of 15-30 years. If you know generally what the remodeling project will cost, a home equity loan with a longer loan term can be more convenient.

Construction Loan: A construction loan is a short-term loan — typically no more than 1 year. It differs from a home equity loan because it doesn't use your home as collateral. This means the lender must assume a higher risk, so construction loans have higher interest rates than other loan types. Construction loans require more involvement with the lender. They will likely manage the project by evaluating the builders and contractors and supervising budget usage to make sure costs remain reasonable.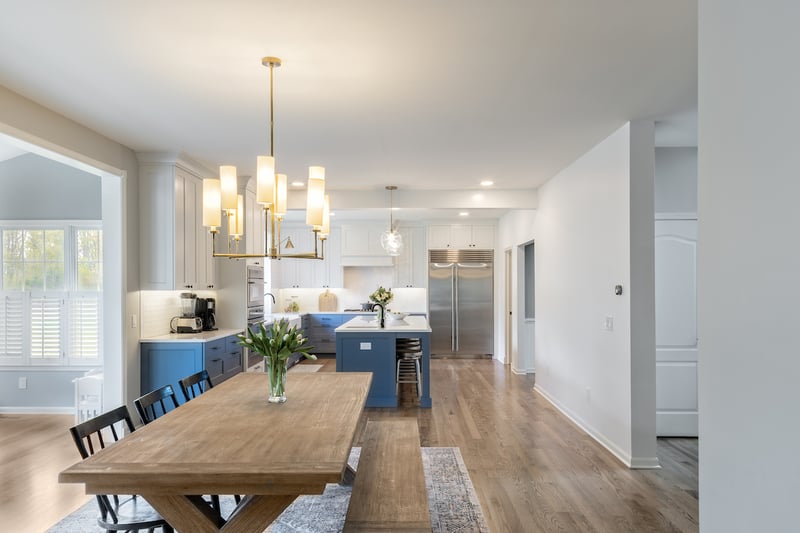 If you're considering one of these options, it's a good idea to sit down with a local lender you trust to discuss your plan to change your home's layout and your budget. They can help tailor a loan or line of credit to match your situation.
Get Started Changing Your Home's Floorplan with Meadowlark Design + Build
Renovating your home to change its floorplan is a great way to ensure your home suits your family. If you know your home needs a layout change, but you aren't quite sure where to start, talk to Meadowlark Design + Build. Our architects and designers can develop a custom design that best suits your family's remodeling goals.