Lighting is an often overlooked, yet incredibly important aspect of interior design.
You may have noticed its importance at a theatrical arts show. In theatre, lighting is used to change the audience's focus and influence their perception of the performance. It can be used to guide eyes toward the stage, privilege the performers, help the audience disappear into the background, and alter how people feel during certain scenes.
Similar things can be said about lighting in home design — especially accent lighting. Let's talk about what accent lighting is and some ways to utilize it in your home.
What Is Accent Lighting?
Accent lighting is a common design tool used to direct light at certain spaces and objects where you want to highlight in your home. Beyond illuminating dark spaces, accent lighting is used to shape the mood of a room by determining specific visual focal points.
Often, accent lighting steps outside of the familiar overhead light fixture or table lamp. There are limitless options, which you can find at any quality light shop (here in Ann Arbor, we love Gross Electric!). No matter which option you choose, accent lighting can help you accomplish any design goal you have for your home — whether that be highlighting a beloved art collection, adding personality to a room, or just plain keeping you from tripping up the stairs.
5 Brilliant Accent Lighting Techniques to Try In Your Home
There are numerous aspects to consider when implementing accent lighting in your home. We've listed five of our favorite techniques below.
1. Cabinet Accent Lighting
Cabinet accent lighting can provide your kitchen with the much-needed light you need to accomplish everyday tasks. It can also help illuminate some of your most prized china or set the mood for a cozy dinner party with friends.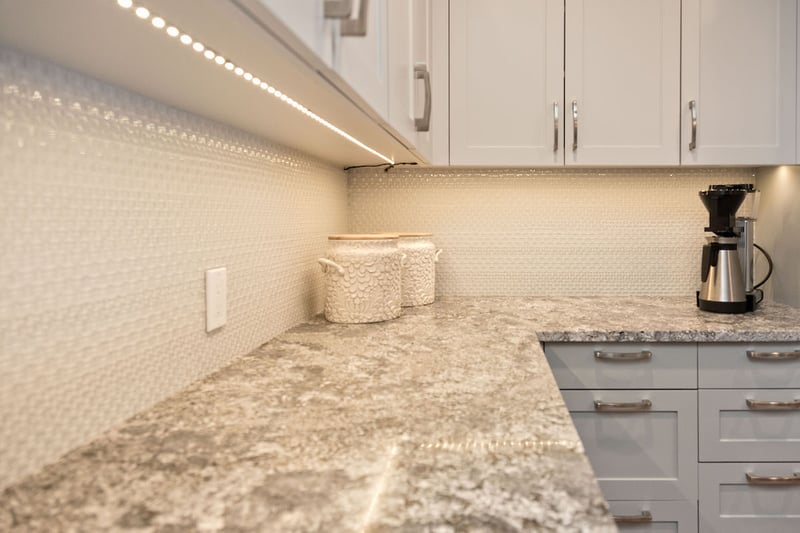 There are three main types of accent lighting for cabinets: under, inside, and up.
Under-cabinet lighting provides task lighting while lending a quiet atmosphere to the room.

Inside-cabinet lighting is generally used in clear, glass cabinets and brings various dishware to center stage.

Up lighting is applied to the base of cabinets and is directed upward to create an atmospheric effect.
For each of these types of cabinet accent lighting, puck and strip fixtures are commonly used. Puck lights create an umbrella of light, whereas strip lights create a more consistent dispersion of light.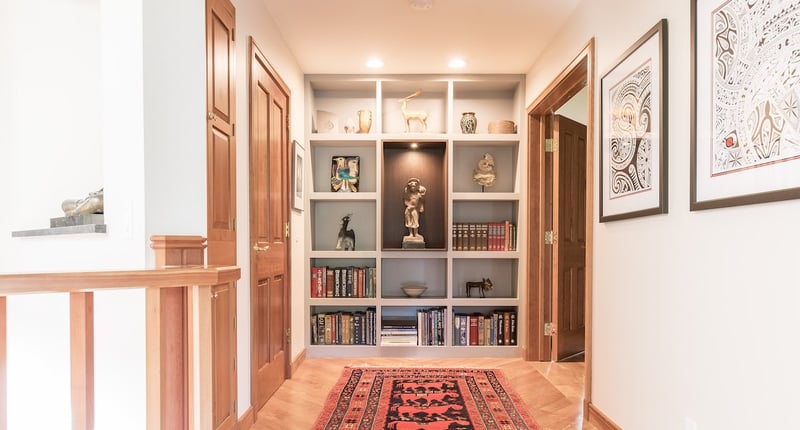 2. Directional Accent Lighting
Directional lighting is exactly what it sounds like: lighting that's directed toward a specific focal point within the space. It's what we like to call a focal determinant, which is great for drawing somebody's eyes to a beloved display or piece of artwork after less than a second of being in the room.
Directional lighting is accomplished by using fixtures that look like spotlights or directional recessed lights (also known as well washers).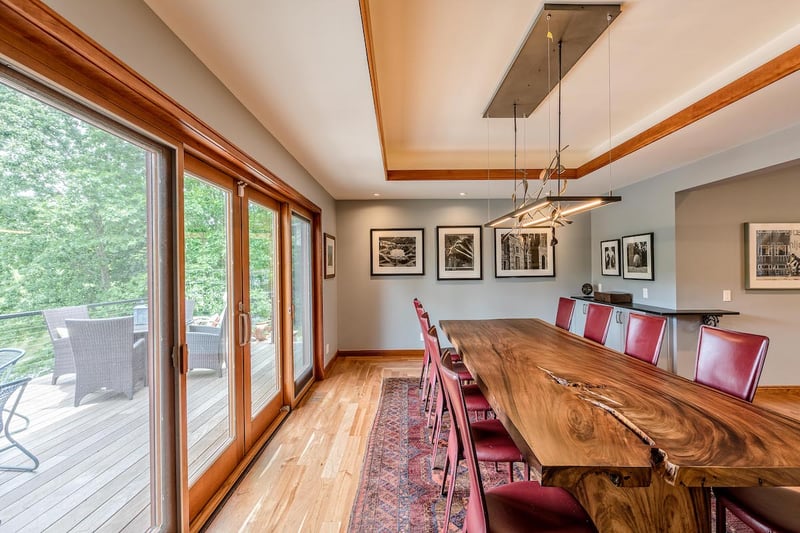 3. Stairway Accent Lighting
Stairway lighting is another fairly self-explanatory one. It consists of various individual lights that are installed on the wall next to your stairs and are directed to shine horizontally across them to illuminate your path.
Obviously, the main benefit of stairway lighting is to keep you from tripping up or down the stairs, especially during the night or early morning hours. It's also a great age-in-place accommodation if you're hoping to stay in your home for many years.
Beyond its obvious safety benefits, stairway lighting can also create a warm, soft mood for both indoor and outdoor spaces.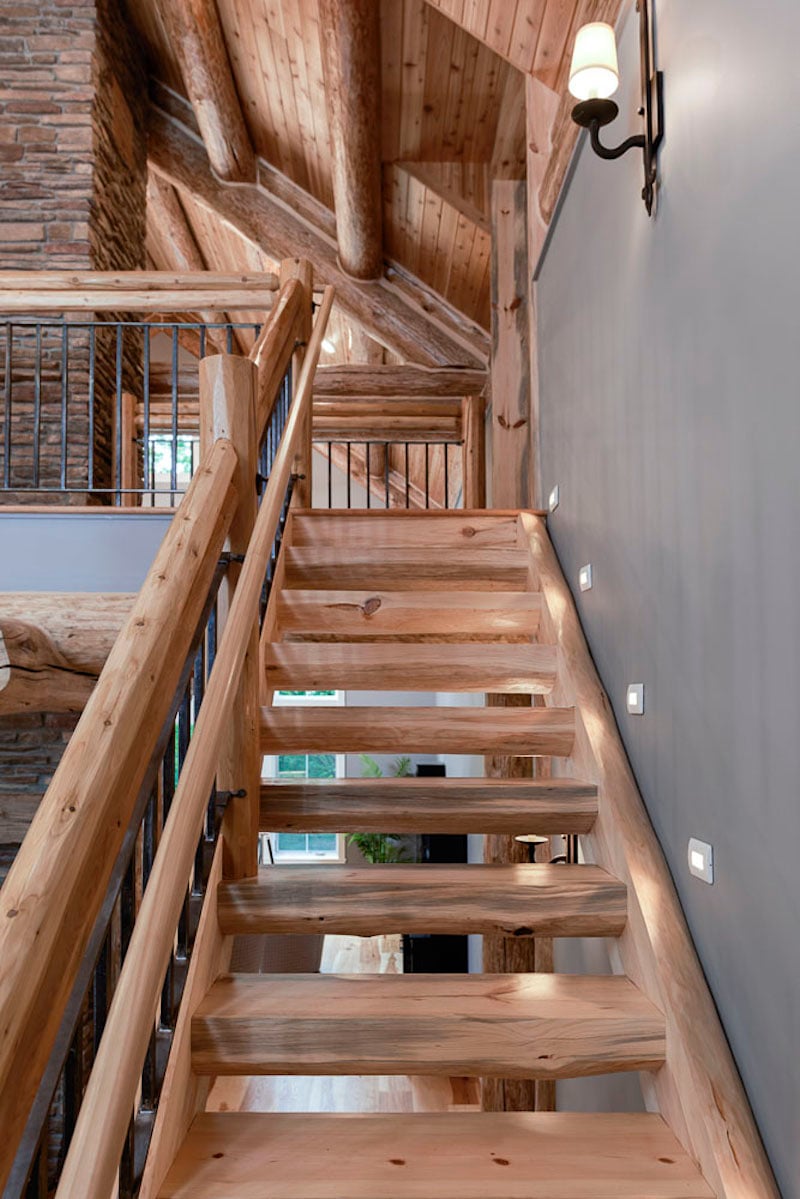 4. Up Lighting
We've already discussed up lighting for cabinets, but it can also be used for other applications around the home. When used along the perimeter of a room's floor, up lighting helps in defining the boundaries of that space and in setting the overall atmosphere. When used above a light shelf, it helps make a taller space feel more intimate.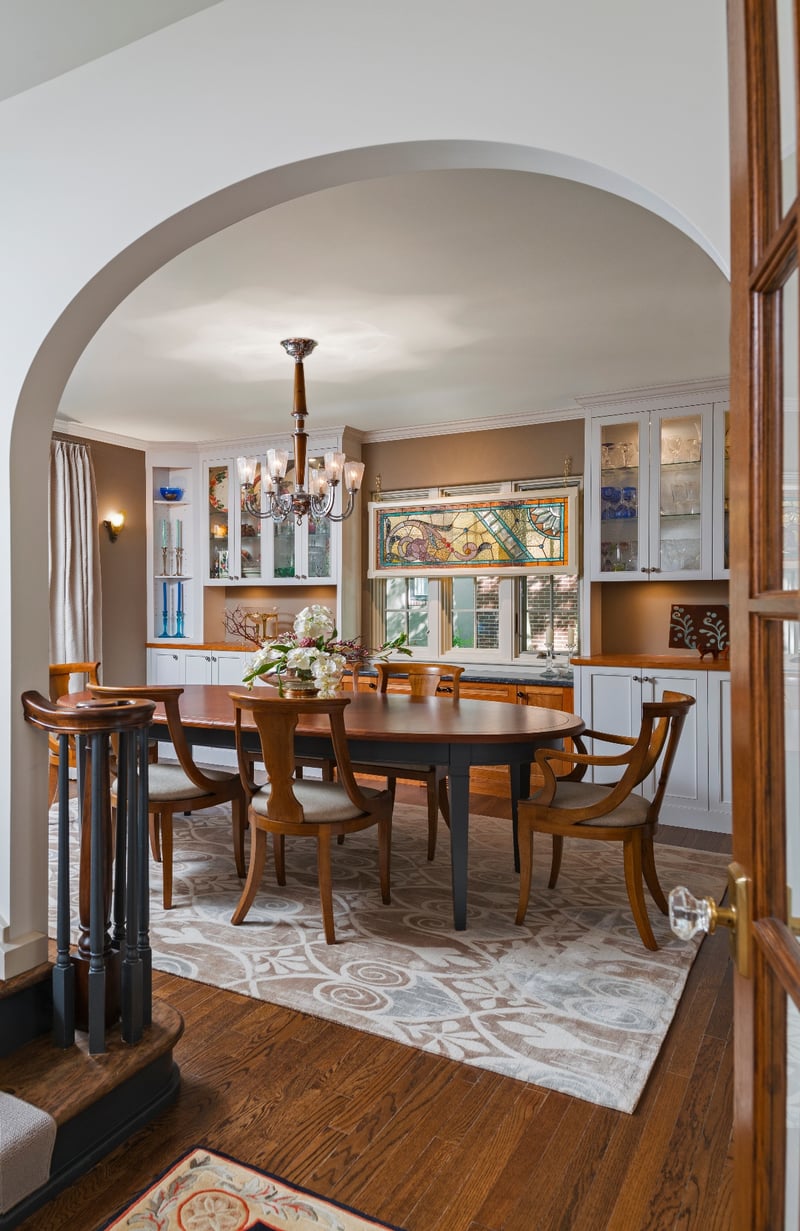 5. Pendant & Wall Sconce Accent Lighting
Pendants and wall sconces are some of the most creative, elaborate types of accent lighting. They draw the eye to specific areas of the room, while also functioning as art themselves.
Available in a range of styles, pendants and wall sconces can bring a splash of color, texture, or finesse to any room.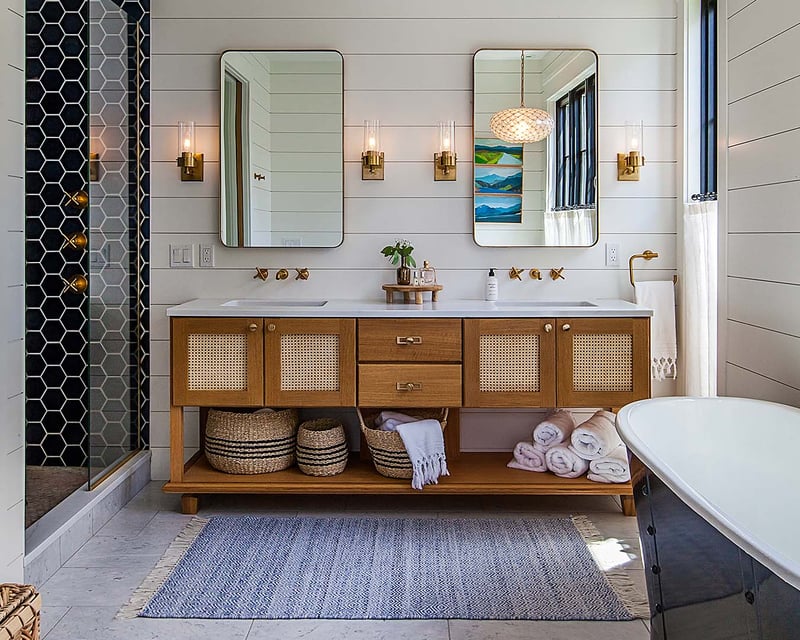 Talk Home Design & Decor With Our Experts at Meadowlark
Is your home in desperate need of a design and decor refresh? The Meadowlark Design+Build team is ready to help! We're passionate about all aspects of custom home building and remodeling, from the big construction tasks to the small decor details. Tell us more about what lights you up and get started on your next project by contacting us online today.