Renovating a home can be fun and exciting, but it can also be stressful and time-consuming. To avoid some of that chaos and stress, it's critical to do as much research and planning as you can before you break ground.
As design-build experts and renovation enthusiasts, we're here to help with that. We've made a list of our top renovation dos and don'ts to ensure your experience is pleasant and creates a space you enjoy for years to come.
Before we dive in, it's important to remember that every renovation project is different. Some of our suggestions may apply to different projects in different ways, and that's okay. Just make sure you're working with an experienced contractor who understands your vision and can help you achieve it.
Without further ado…
9 Renovation Dos and Don'ts
1. Do: Hire a Professional Designer
Great remodels can't happen without great designs. By investing in a professional designer, you'll collaborate with an experienced individual to brainstorm ideas and visions that will help turn your dream home into a reality.
Professional designers also know the latest products, technology, and trends. They can listen to the pain points you're experiencing with your home's current design and help you find a solution that works for you, your home, and your family. They'll also help eliminate costly mistakes and narrow down choices that fit your lifestyle and budget.
2. Do: Be Flexible
While it's necessary to create a budget and stick to it as best as you can, you should always include some wiggle room to cover unforeseen circumstances. No matter how much you research and plan, there's usually at least one surprise that pops up during the process.
You may discover a surprise in your kitchen electrical, pests nesting in your walls, or plumbing that's unable to be moved as designed. If planned for in advance, you can account for these things without feeling the strain on your pocketbook.
3. Do: Purge Your Belongings
There's no better time to go through your things and get rid of unnecessary items than before your renovation. Think of it as the ultimate spring cleaning endeavor — except it may not be spring, and you may not need to wash the windows (woohoo!).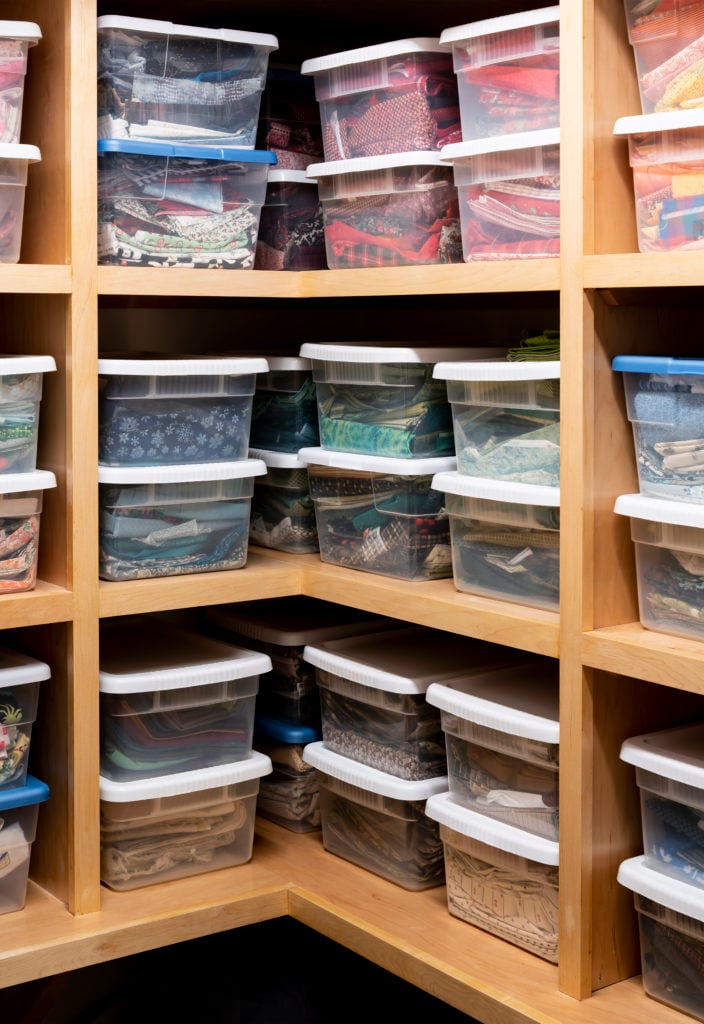 Do what you can to de-clutter so a safe and smooth renovation can happen. Do you really need fifty pieces of Tupperware? Three sets of pots and pans? Twenty bottles of scented lotion? Starting off fresh, neat, and organized will set you up for more success than you'd think.
4. Do: Prepare to Take Time Off Work
To make selections and complete home walkthroughs, you may need to take some time off of work. Many specialty showrooms don't have weekend or evening hours. Also, it's important to do walkthroughs during daylight hours to discuss important items like plumbing and electrical.
You need to give yourself enough time and headspace to make decisions along the way. Otherwise, you may be rushed or disrupted and end up making a poor decision that you're unhappy with. By dedicating the appropriate amount of time to handle these items, you'll better ensure your thoughts and preferences are conveyed to your design and build team.
5. Do: Move Out of Your Home During a Major Remodel
Depending on the size and scope of your renovation project, we might recommend finding an alternative living arrangement at some point in the process. If you're doing a whole-home remodel, if you're planning on remodeling one critical room (like the kitchen), or if your house is fairly old and construction may uncover health hazards, it makes sense to stay somewhere else while work is being done.
We get it — moving in with your mother-in-law may seem like a frightening scenario. However, it's temporary and it's something you should seriously consider for your family's health and wellness. If your home was built before 1987, there's a chance that it contains lead paint or asbestos. So moving out will not only help you avoid constant disruptions to your at-home life, but will ensure that your family's health is not compromised.
6. Do: Go Green
The myth that green, or energy-efficient, products are always a lot more expensive is just that: a myth. While renovating your home, you should consider upgrading to more energy-efficient systems and appliances. Utilizing the latest in energy efficient appliances, water-saving fixtures, and sustainable building materials can tremendously reduce your impact on the environment, as well as your utility bills.
As a matter of fact, many homeowners find that even if the upfront costs of energy-efficient systems and appliances may be higher, the long-term advantages are worth it. Over the years, the reduction in utility costs can make them a more cost-effective option.
7. D

o: Consider Universal Design Strategies
Universal design considers practical design features for all ages, as well as for people with and without disabilities. Especially if you plan to stay in your home for a long time, you should think about these aspects prior to construction. It could help prevent the need for additional renovations down the road, and can help you better adapt to expected or unexpected life changes.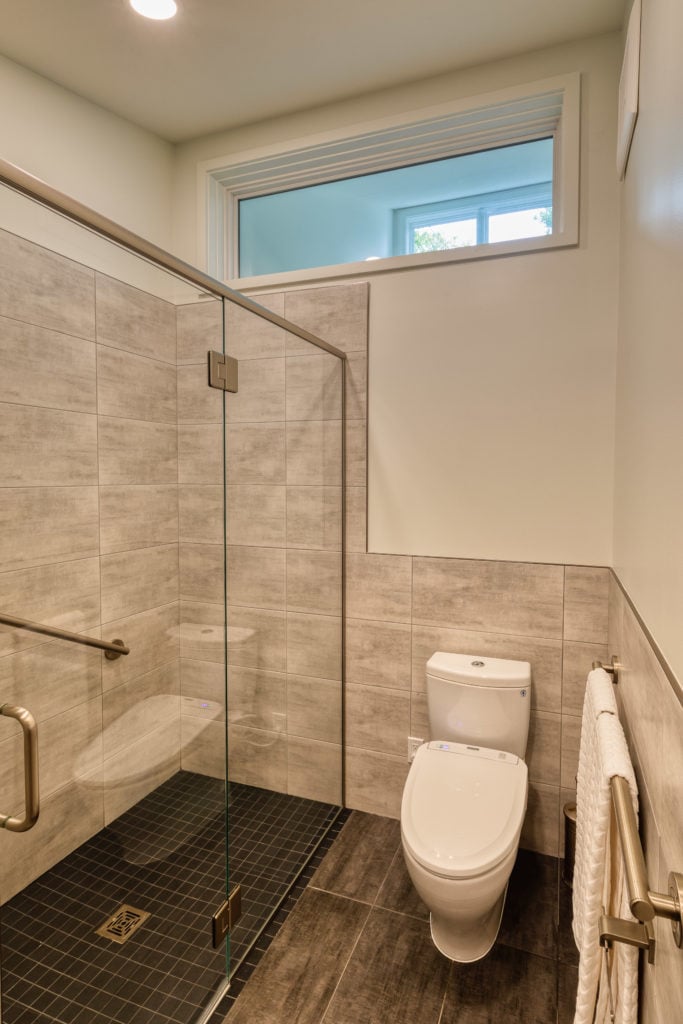 Some ideas:
Wider hallways and doorways

One-level living with no steps or major elevation changes

Better lighting

Zero-threshold showers

Additional guest suite
8. Don't: Plan a Large Event or Party Around Your Renovation
Many homeowners schedule their projects around major events like the arrival of a baby or a family reunion. While these can be great motivators to renovate your home, it's important to allow for extra time for unforeseen circumstances that may slow down a project — especially for major home renovations.
Extreme hot or cold temperatures, excessive precipitation, and supply-chain delays are a few examples of situations that can extend your project timeline longer than expected. Just like we said before — even if you're working with an experienced contractor or design-build team, it's likely something will pop up. Putting pressure to complete your project on time so you can host your gathering could compromise the quality of work done on your home.
If you'd like to celebrate your gorgeous new space, wait until your project is totally completed, then plan the event. Your home is sure to still look beautiful and wow guests, (and a baby doesn't really care about beautiful tile or the perfect kitchen!)
9. Don't: Buy Building Products Online
Buying products through your contractor or designer ensures that they'll fit and prevents losing valuable warranties by purchasing from uncertified dealers and installers. When you buy local, showrooms have examples on hand and the knowledge to educate you on your options. You'll also reduce issues like shipping damage, large re-stocking fees, and compromised product quality.
In addition, if purchase an item online and it needs repair after the fact, you are responsible for getting it fixed as your contractor has no recourse on the products sourcing.
Our Final "Do" Item: Start Your Renovation Project With Meadowlark!
If you're ready for renovation, get in touch with our team at Meadowlark. Our design-build experts are here to guide you through your project, execute outstanding craftsmanship, and transform your home into one you love and are proud of for years to come.