Whether it's a kitchen or bathroom remodel, or a whole-home renovation, unrealistic expectations of what products and services cost can cause many homeowners to experience sticker shock when starting a home remodeling project.
Have you heard how much your neighbor has spent on a kitchen or bathroom remodel and you think it's nuts? Have you received an estimate for a remodel and thought "that can't be right?" or "how can that be?"
A kitchen, bathroom or whole-home remodel can be more complex than what you might expect. With this blog post, we're going to uncover the possible and unexpected extra costs and what to consider before starting your remodeling project.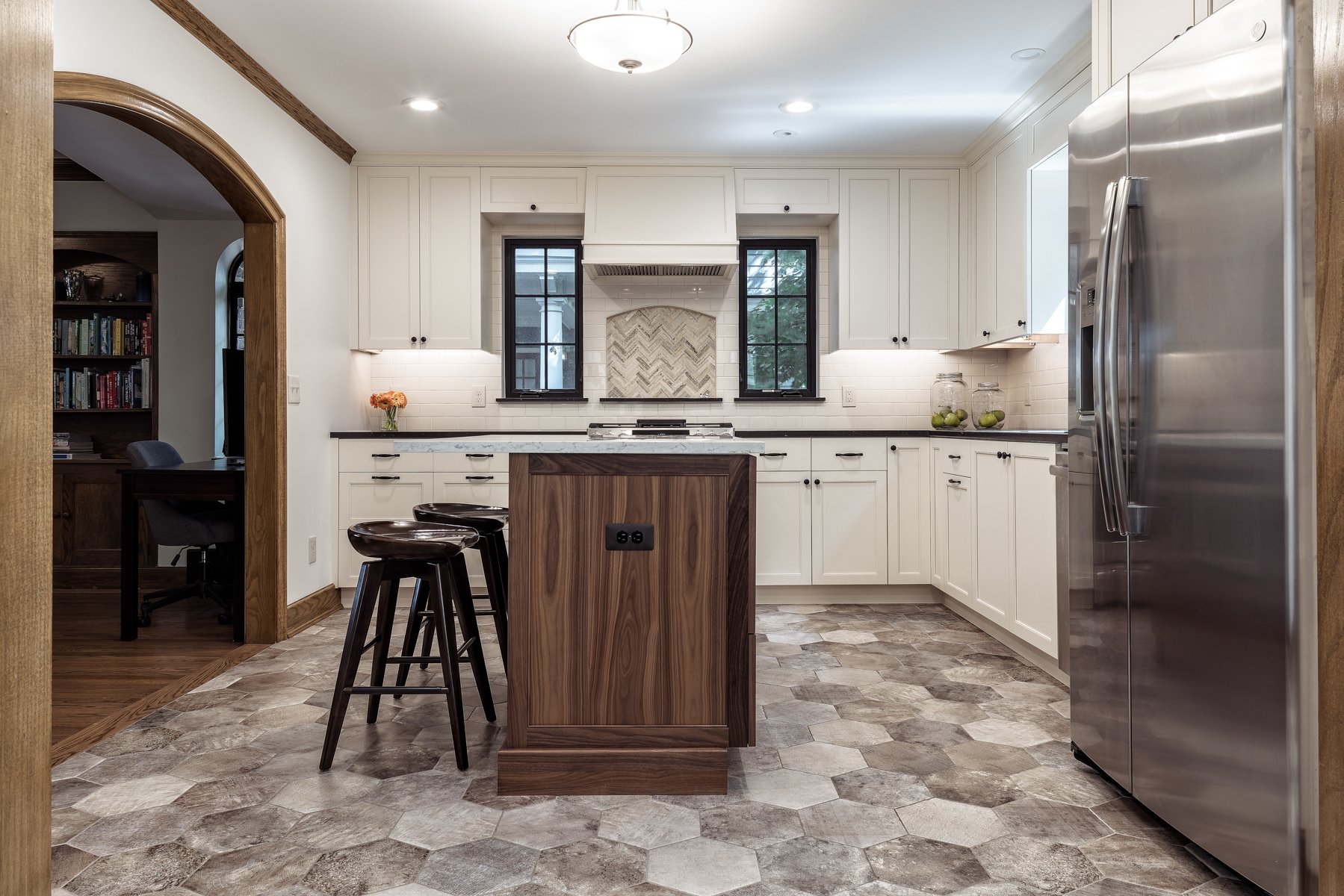 The Type of Remodeling Project
We'll first start with how there are different types of remodeling projects. If you're doing a "pull and replace" for a kitchen or bathroom, the plumbing, electrical, and walls all stay as they are. This really is like a "face lift" with cosmetic changes of the cabinets, countertops, and fixtures, and appliances if it's for a kitchen remodel.
If you're doing a "gut job," you're pulling down the drywall, maybe relocating plumbing, removing the flooring, and replacing EVERYTHING. Your drywall usually needs to be replaced because access to electrical and plumbing is needed and often these things need to be updated or brought up to code.
In another remodeling scenario, you're planning to expand the kitchen or bathroom. You may want to enlarge the space and tear down a wall for a bigger footprint, such as removing the wall between the dining room and the kitchen for an open-plan space. This adds to the overall cost, and if this wall happens to be structural, then it becomes more expensive.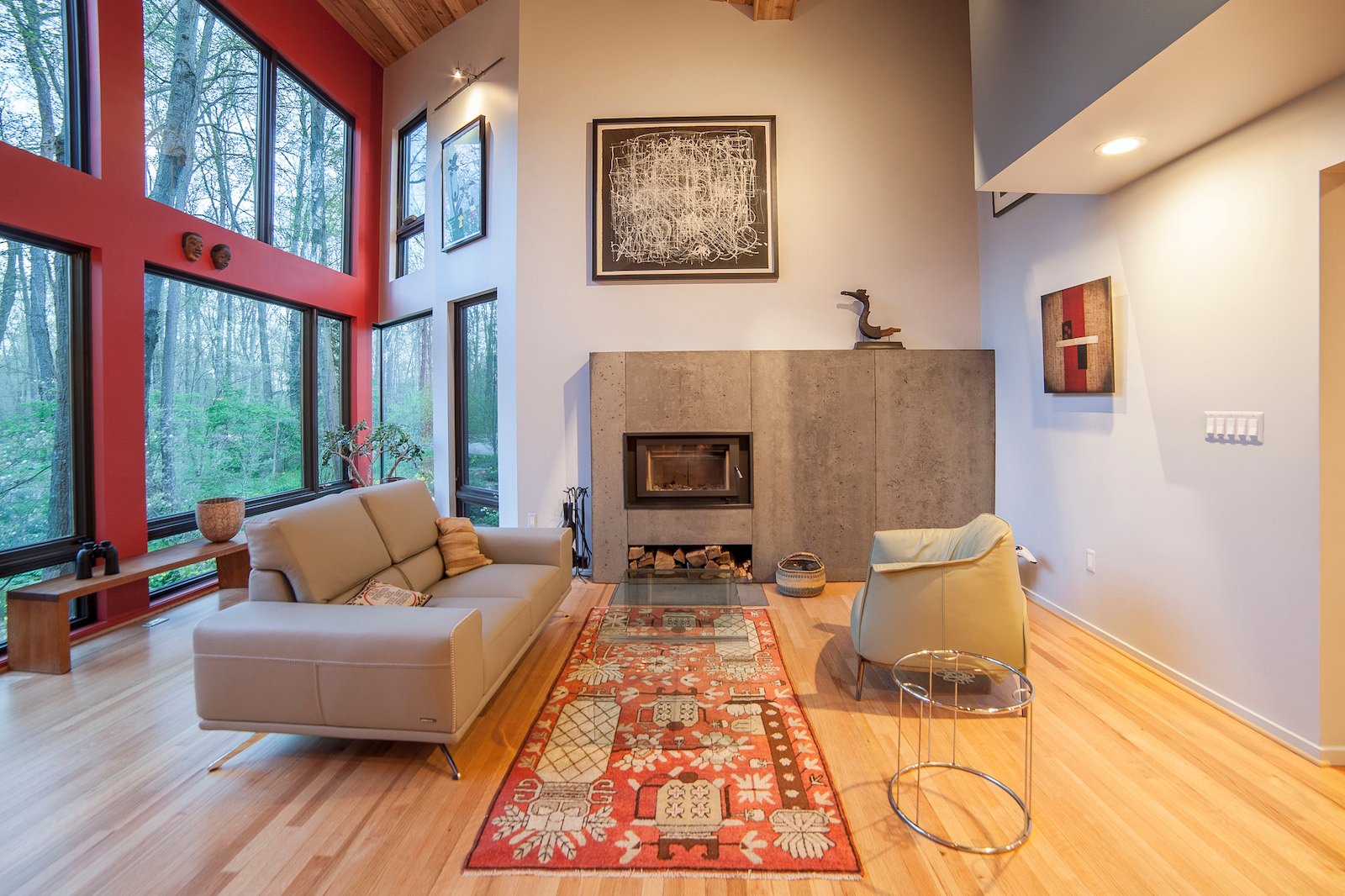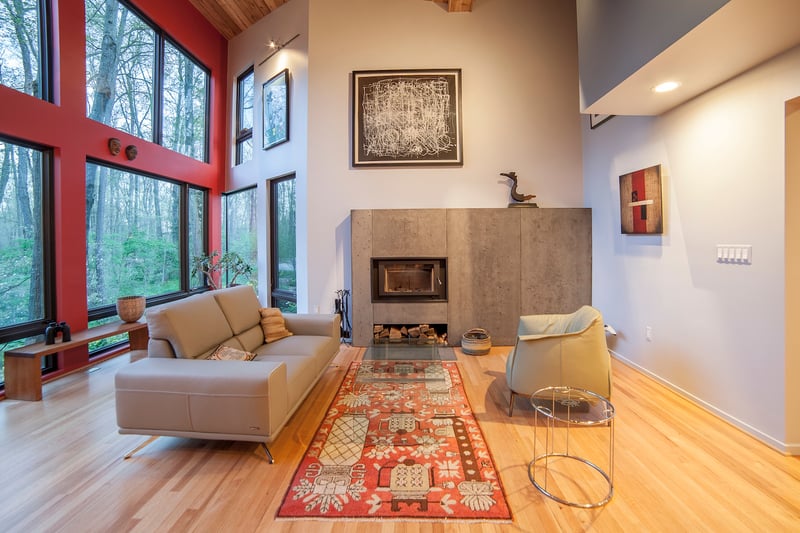 Regardless of the type of remodel, working with a design+build company like Meadowlark allows us to problem solve -- something we love to do -- and help you with the remodel type that you'd like to do. We get to figure out how to create the space you're looking to achieve, and this is different and unique for every client of ours.
We can explore more options and what-ifs. We can easily problem solve on-site for the inevitable unanticipated issues that often accompany major remodels. We are aware of the products out there and are presenting the best options to you and for your budget. Solving your puzzle is much faster and easier when you know both the designer and builder.
Permitting
Depending on the scope of your project, plumbing and electrical permits may be required. If you're changing the exterior of your home, or if your home is in a historic neighborhood, other permits may be needed by your municipality. Don't forget about a housing association (HOA) permit if that applies to your neighborhood.
Bringing Your Home "Up to Code"
When tearing down a wall or moving a doorway, you may find that the wiring is not up to current code. Your home may have been well built at the time but if the code has changed, or if something is discovered during the remodeling process, then it usually needs to be brought up to code - especially important to remember when remodeling a historical home. Rewiring, repiping or ventilation improvements can increase expenses and can slow down the building process all while adversely impacting your budget. You may be surprised at these costs and this is something that Meadowlark Design+Build keeps in mind and budgets into your remodeling project.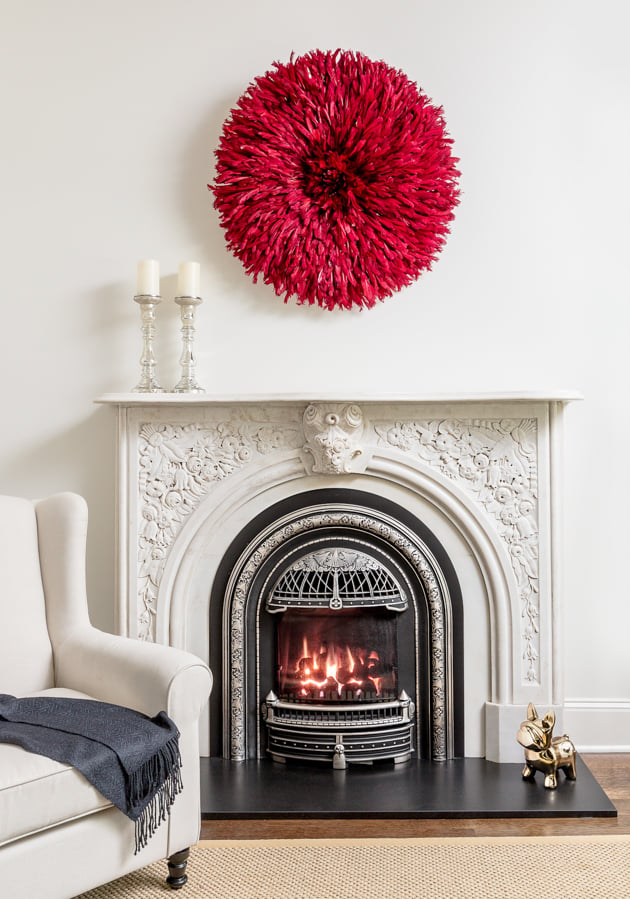 Updating things you don't see or think about
Since a remodel of your bathroom or kitchen can expose the pipes, it is easier and less time-consuming to upgrade or make replacements as part of the remodeling process than at other times. Homes built before 1970 often used galvanized steel pipes instead of copper, CPVC, or PEX pipes. Galvanized steel is durable but is also prone to corrosion over time, and if the opportunity to have it replaced presents itself you probably should.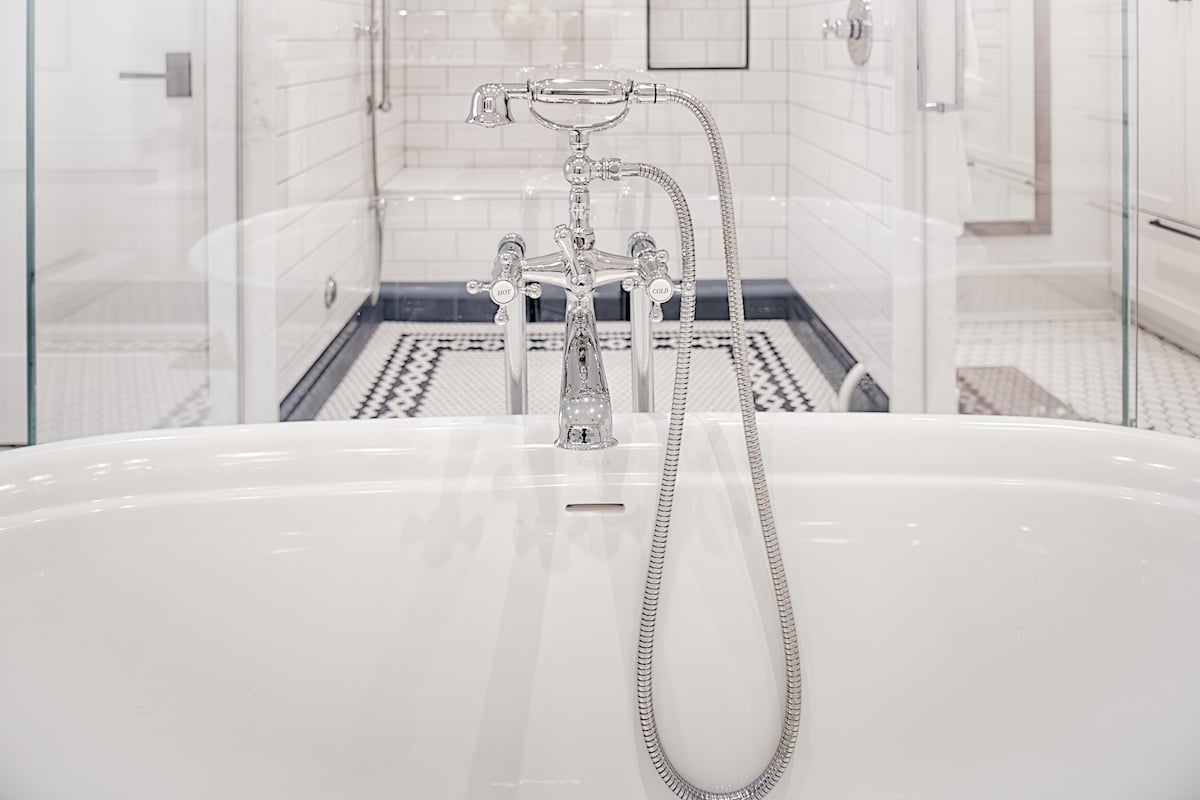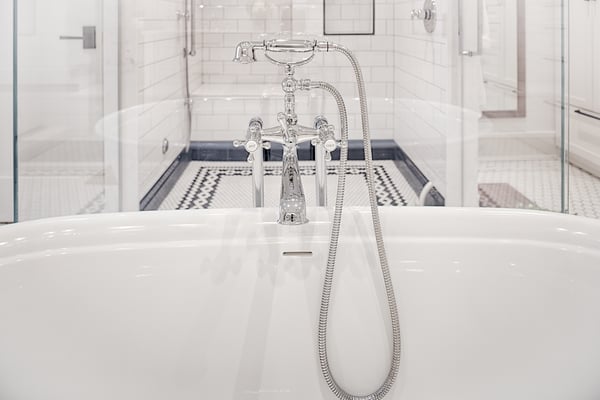 Replacing plumbing also frees up the design process for the remodel. If the remodelers have to work around existing pipes, options for rearranging the bathroom or putting fixtures in different locations becomes limited. If you can change out the plumbing entirely, it opens up the remodeling process to more extensive redesign concepts which you may want to take advantage of.
Another thing to consider is whether the water heating system will need to be updated. You'd like that large soaking tub in your new bathroom but will your existing hot water heater be large enough to fill it? Do you need to consider upgrading to a tankless water heater?
Surprise, Surprise!
As your walls and floor are being torn up, you may discover an assortment of hidden surprises which aren't apparent until work begins. Such issues include:
Asbestos

Insect destruction

Lead contamination

Mold

Rot

Water damage
When problems such as these arise, they can be especially harmful due to exposure issues and may add to your remodeling costs if your house requires fumigation or expensive waste removal. After those surprise issues are dealt with and resolved, you're back to square one, and then construction can continue as planned.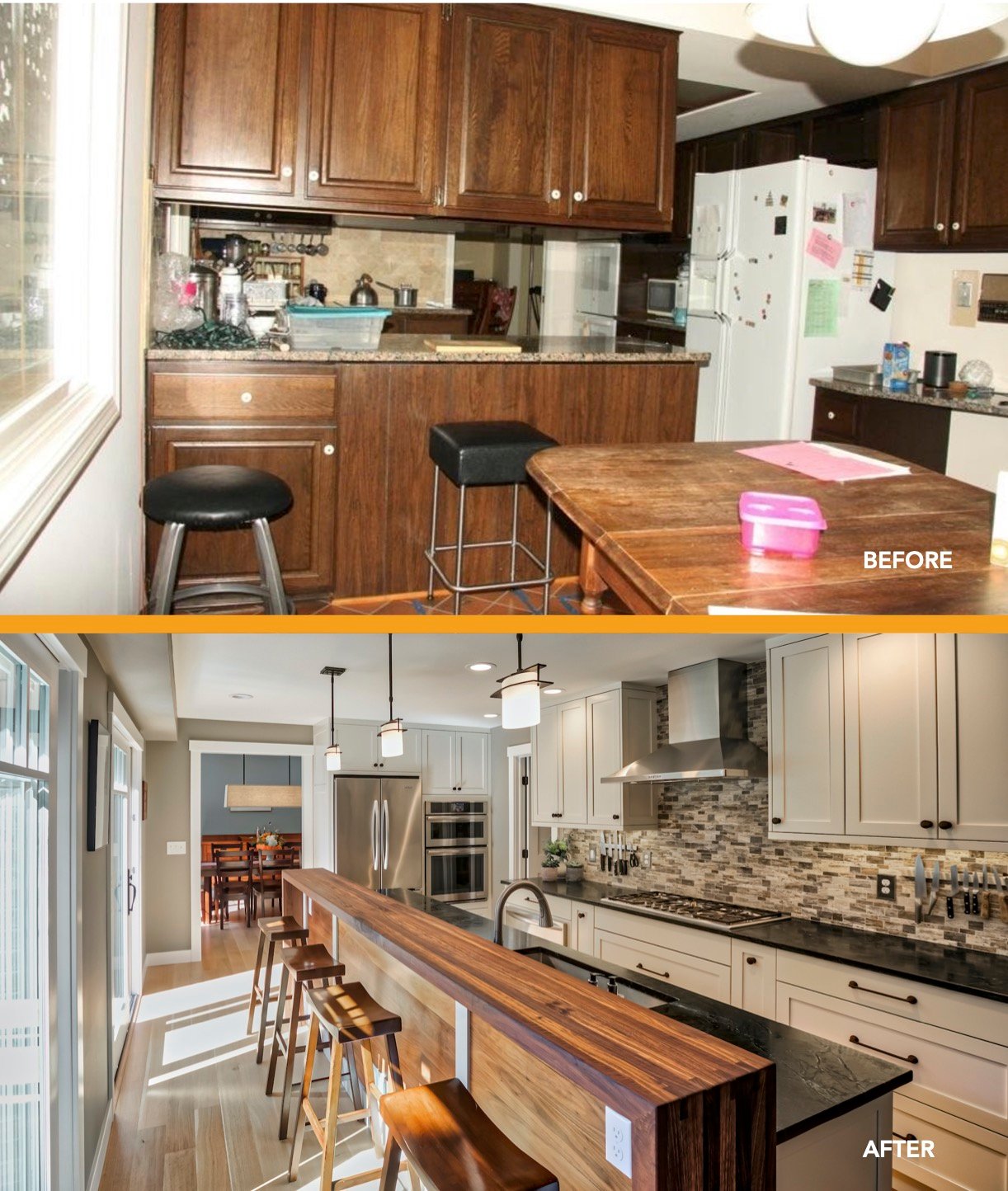 Your Time Is Money
Depending on how your contractor works, you may need to take time off work to make selections at showrooms. Can your work schedule handle the various meetings or decisions that need to be made? Consider using a design+build company which has it's advantages over your run-of-the-mill contractor and they can do a lot of this work for you. If you find that you need to coordinate certain aspects of the remodeling process, it could take up too much of your time and time is money.
Moving Out and In
Depending on the type and scope of your remodel, it may be necessary to move out your belongings. You could use PODS and keep the container outside your house, however, some of your belongings may require a climate-controlled environment. Therefore, you may need to look into moving and storage which have an additional cost.
It may not be only your belongings that might need to find a temporary new home. What if your only bathroom is out-of-order or a worst-case-scenario happens like an electrical line being mistakenly cut in winter? For convenience, you may want to budget to spend a night or two in a hotel or make alternative arrangements to stay with nearby family or friends.
Bad Estimates
You might think you're getting a great deal when you find a contractor who drastically underbids your project. Some contractors will bid a project low from the outset just to get the job, and then make up their profit by demanding more money with change orders. Factors such as material costs and time may need to be revised and taken into account.
The last thing you want as a homeowner in the middle of a project is having a contractor ask for more money for an unforeseen item, and having very little leverage to negotiate a reasonable price. Working with a design+build firm like Meadowlark gives you an advantage because from the beginning we offer frequent and transparent communication and keep you informed about the process and building costs so there aren't surprises.
Unforeseen Structural Changes
The drywall is demoed and a beam you thought was strong, turns out not. Structural changes should be built into your budget by exploring all options with your remodeler before work begins. Take the time to ask your contractor or design+build firm lots of questions. You need to make sure they will be able to follow your budget and provide input throughout the building process, including identifying some of the hidden costs that appear in this blog post.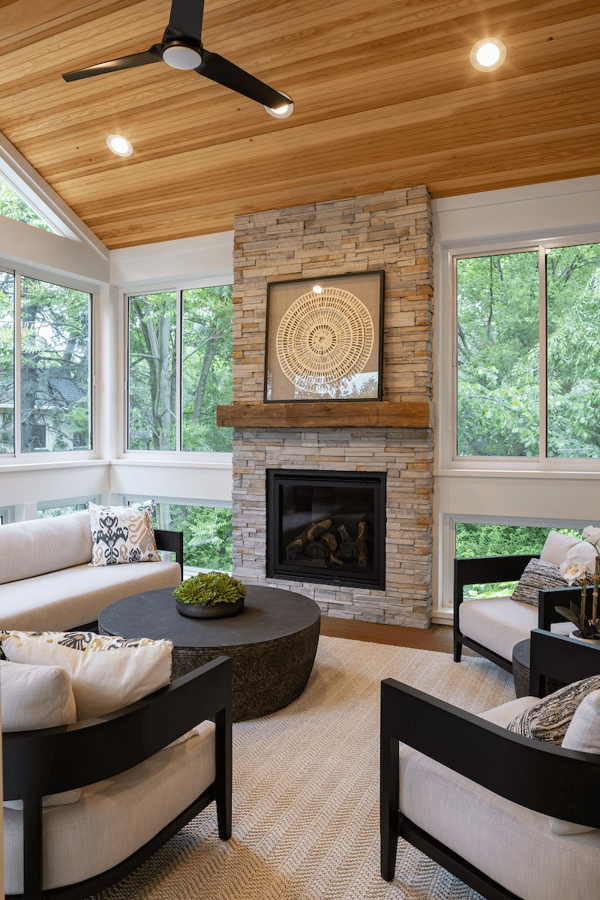 Eating Out
If you're remodeling your kitchen, and you don't have a backup gas or power line for appliances, plan for the expense of eating out. A temporary kitchen can be constructed to avoid this but there may be a cost of doing so depending on your contractor.
Increased Utility Bills
The increase in electricity during a remodel shouldn't be a primary concern but you may expect that you're drawing a lot more power than normal with power tools running and batteries charging. Your heating or cooling bills are likely to increase with doors opening and closing more often than usual. It may be worth postponing renovations until spring and fall when the weather is more temperate.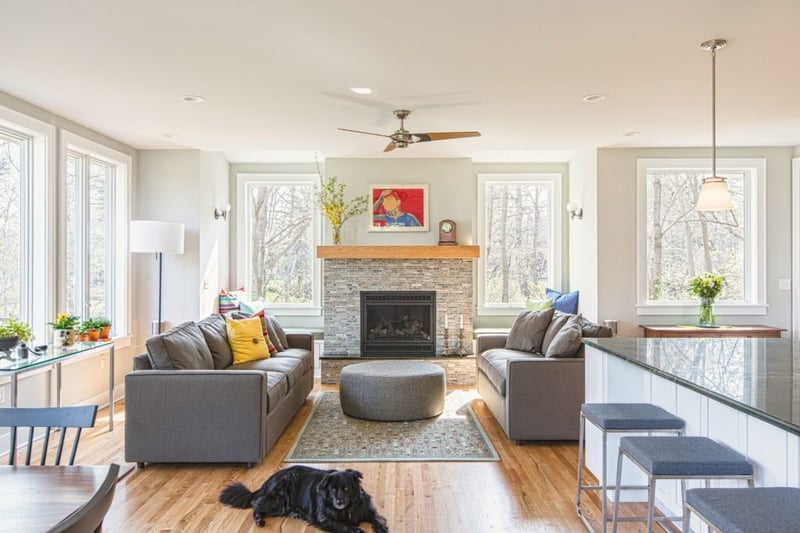 Post-Construction Costs
After your project is completed, you may have additional costs such as an increase in taxes and an increase in homeowners insurance. Adding value to your home means there's more to insure -especially if you're adding more square footage.
With your beautiful new spaces you may need new or upgraded furniture or decorative items. The finishing touches can add up quickly and are often not budgeted for.
Changing your mind
Changing your plans, design and products after construction begins usually causes budgets to blow up. That's why it's incredibly important to have a plan and stick with it. Making decisions early and (with the help of a design+build company like Meadowlark), can help you avoid change orders later on. We provide a few design options and help you make important decisions early on so that you don't experience additional expenses or project delays because you've changed your mind.
We at Meadowlark Design+Build help our clients navigate the various costs that come into play during home renovation projects. Contact us to learn how our design-build approach helps to minimize surprises and avoid cost overruns for your home remodeling project.