If you are thinking about building or remodeling, know one thing: The design process is exactly that—a process—and a rather involved one, too. Maybe you are already preparing yourself for the time and financial commitment, but are you ready for the emotional roller coaster? Yes, emotional. To give you a better understanding of the design process, here are five emotional phases our clients typically go through along with their corresponding stage in design.
The Honeymoon Phase (Programming/Schematic Design)
During the honeymoon phase, you are elated that after weeks, months, or (more likely) years of waiting, you are finally sitting down with a designer sharing your dream project, complete with pictures! The next time your designer comes to you with a few ideas, you are inspired and encouraged. The sky's the limit as finally, finally your fantasy will become a reality.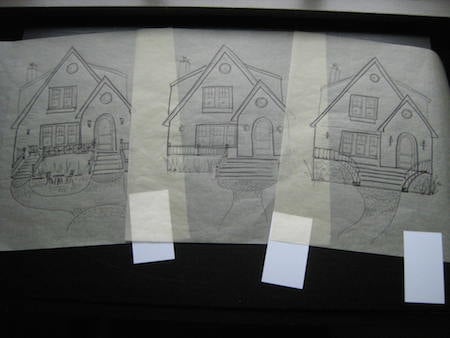 The Slap-in-the-Face Phase (First Budget Meeting)
This phase comes shortly after the honeymoon phase, sometimes in a matter of minutes, with the price tag of your dream design. The majority of homeowners' perfect dream design—the one containing everything they need and want in their project—exceeds their expected budget. Your world comes crashing down. You become anxious as you wonder if you will actually be able to afford any work. You may even experience some denial as your try to find a builder who can give you everything you want.
(Note: You may find a builder that promises your dream at rock-bottom pricing; however, be cautious. While you may find temporary satisfaction, you also may set yourself up for a nightmare of a building process: lower quality products or work, a much longer project length, no warranties, and even spending more than promised.)
The Acceptance Phase (Design Development)
As you adjust your expectations for the project, realizing you won't get a gourmet steak on a Happy Meal budget, you enter the acceptance phase. Your designer reassures you that, though it may not be exactly what you envisioned, your project will still turn out beautifully and achieve your end goal without breaking the bank. Hope returns. You believe you can still get a version of your dream and are excited once again as your push through the larger details of the design.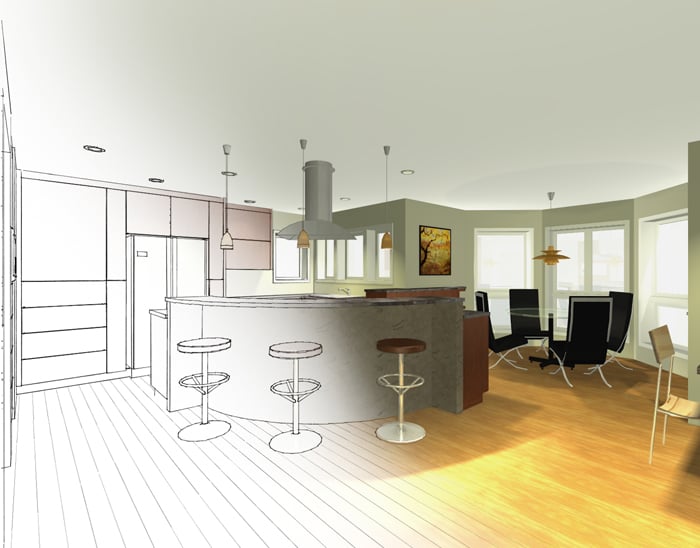 The "Oh My Word! Will This Ever Be Over?" Phase (Construction Documents)
The design has been finalized, and major selections, such as flooring and countertop colors, have been decided. . . it's time to start building, right? Not yet.
As your designer begins to guide you through the never-ending and little-known details of design and selections, your head may want to explode. If you have to look at cabinet knobs and towel bar mounting heights ever again, you will scream. You are exhausted. And just when it seems like there is no end in sight, it stops. Everything stops, it seems. And you wait. You become impatient, frustrated, and maybe even a little anxious about getting started. You're done, right? What's the hold-up?
During what seems like an eternity (though it actually may only be a couple of weeks), your designer is hard at work pushing through even more details regarding the construction and installation of your project, gathering final bids for pricing, and making sure all necessary paperwork is completed. Trust your designer. The more details they flesh out before, the smoother the actual construction process goes.
The Relief Phase (Contract and Construction Handoff)
Once the details have been worked out and construction drawings and budget finalized, you are able to sign a contract with a builder. Hallelujah! It is time to get the design off of paper and into something tangible.
The sight of workers at your project site amplifies your relief and fuels your hope once again. If you've reached the relief phase, congratulations! You have made it through design. Prepare yourself, though, as you will go through another set of phases during construction. We aren't joking; building and remodeling is an involved process. But remember one thing: You are not alone. We (your designer, construction project manager, and support staff) are here to guide you through the process to make it as painless as possible. The end result will be worth it, and our goal is to make the remodel or home building journey a positive experience.