Older homes naturally come with more surprises and challenges than new construction homes, but the remodeling process can be extremely rewarding. You can watch as 21st-century functionality, beauty and comfort breathes new life into the historic home you love.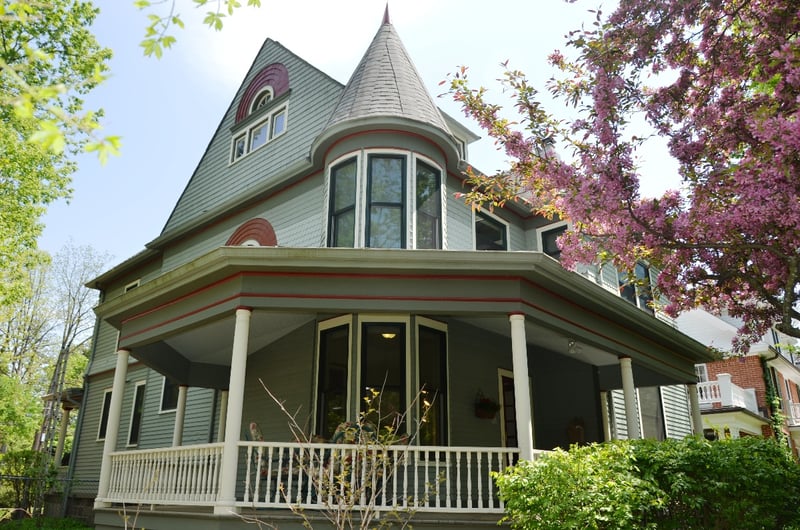 Still, if you've decided to take on the project of renovating an old house, it's best to go into the process with your eyes open. Here's what you should know before you get to work.
Understand that Renovating an Old House is a Process
Renovating any old house in Ann Arbor is a process — expect it to take time, but know the results are more than worth it. If there are a lot of changes needed to renovate your home, try not to get overwhelmed by the work ahead. Focus on each step and enjoy what you uncover. Patience can be key and remember to enjoy the journey of transforming your home.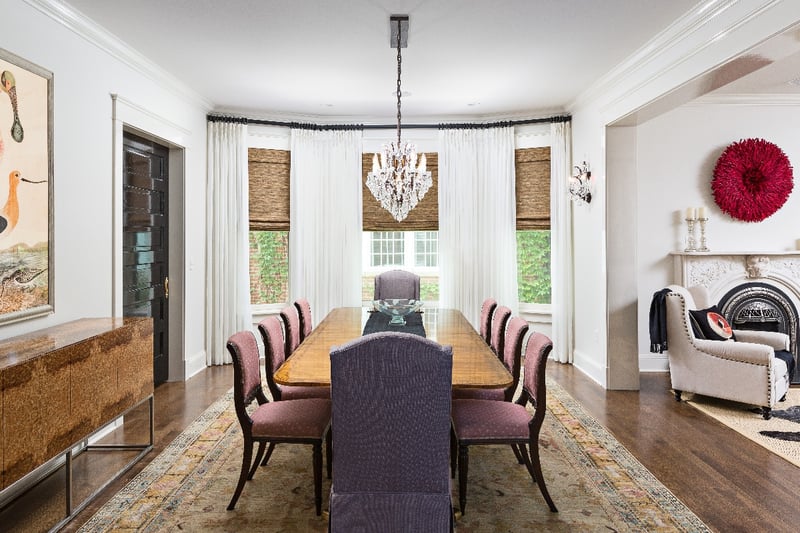 While the process of renovating an old house won't happen overnight, you don't want it to drag on forever either. Some of our clients have found success by creating a master plan for the renovation through well-designed stages. Take a look at how one client was able to complete the stages of renovation to meet their wants, needs and budget by prioritizing their renovation goals with a master plan.
Note: Renovating a Historic Home Requires Additional Steps
If you're in a historic district, there are a few things you'll need to be aware of before you can begin restoring your historic home. First, you'll want to get in touch with the local historic commission, and go over what changes you'd like to make to the home. They will likely provide helpful guidelines for what you can change and how.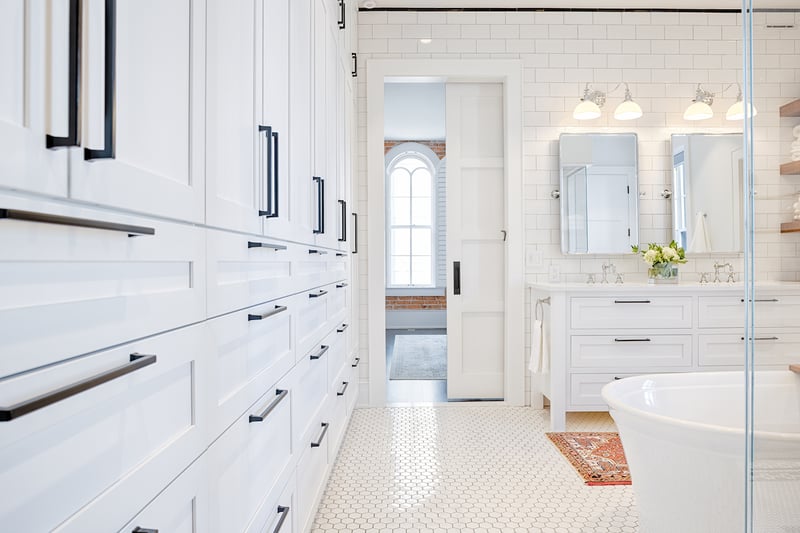 They may also be able to shed light on the materials and processes used to build your home. Not only will you learn some interesting history about your home and neighborhood, but you also may be warned of potential issues like asbestos, lead paint, or plumbing irregularities — vital information before you can start renovating an old house.
Get All Permits and Permissions Before Work Begins
Before any work can begin, you'll need to make sure you have all the permits and approval you need for construction. Check in with your county, township or commission municipal building department office to make sure you have the necessary permits. If you're working with a contractor, make sure they have the insurance and licensing required for your project.
Most full-service design/build contractors, like Meadowlark, will have experience with the local historic district commission and will manage the permitting process for you.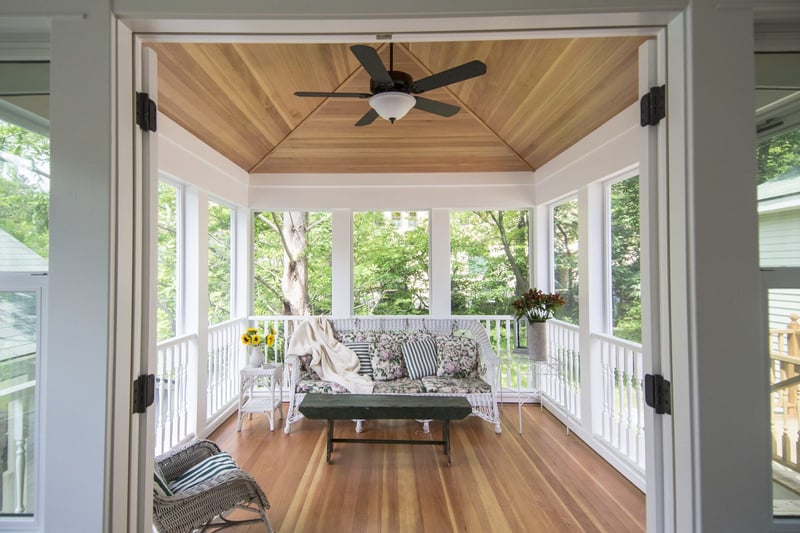 Once again, if your home is classified as historic, be aware there may be some changes you can't make without compromising key elements of the historic home, like changing the windows or notable features of the home's exterior, so it's important to find out what can and can't be changed before construction begins.
Start With the Biggest Renovation Projects
When approaching your renovation plan, it's a smart idea to prioritize the biggest items first. These might include projects like addressing water damage, establishing foundation stability, replacing a leaking roof, or repairing faulty/out-of-code wiring or plumbing. These are the features that protect your home, and your family - so they should take top priority.
By making sure the structure is sound before you get too far into the renovation process, you are prioritizing safety and setting all of your other renovation projects up for success.
Protect Yourself While Renovating an Old House
Older homes often come with challenges like toxins that may be harmful if you're exposed to them. It's better to have professionals handle the removal of things like asbestos, lead, mold, and anything else you're not sure how to tackle. You'll know the job is done right, and feeling safe in your own home is priceless.
In many cases, depending upon the scope of work, we suggest to our clients they find an alternative living situation while renovating an older home. To stay or not to stay during a renovation should be carefully considered, and also factored into the financial equation if renting temporary housing is necessary.
Be Mindful of the Changes You Make
Be conscious of the updates you're making. Your home will have quirks — maybe a strange layout or funky structural details — but finding ways to embrace your home's characteristics is half the fun of renovating an old house.
You likely bought your old home for its character. You don't want to ruin that or overwrite it with an ultra-modern design that just doesn't work with the feel of the home. Instead, you might see what you can learn about your home's history. Are there elements you love that you'd like to embrace and preserve or restore?
That being said, one of the common mistakes homeowners make when renovating an old house is not going through with the changes they really want. Don't be afraid to make a big change to your home when it adds safety, durability, or comfort to the completed home. You're the one who will be living in the home, so it should be suited to your needs and lifestyle.
Get Help Renovating an Old House When You Need It
Keep in mind that, when renovating an old house or historic Ann Arbor home, DIY isn't always your best option. If you want to be involved with the process, choose a few small projects that you'll find the most fulfilling — but reserve the major remodeling for professionals.
Renovating an old home can be costly — especially if you have to pay a professional to redo your work. By entrusting the most complex and detailed projects to old-home renovation experts, you're sure to receive excellent craftsmanship you can trust to hold up for a long, long time.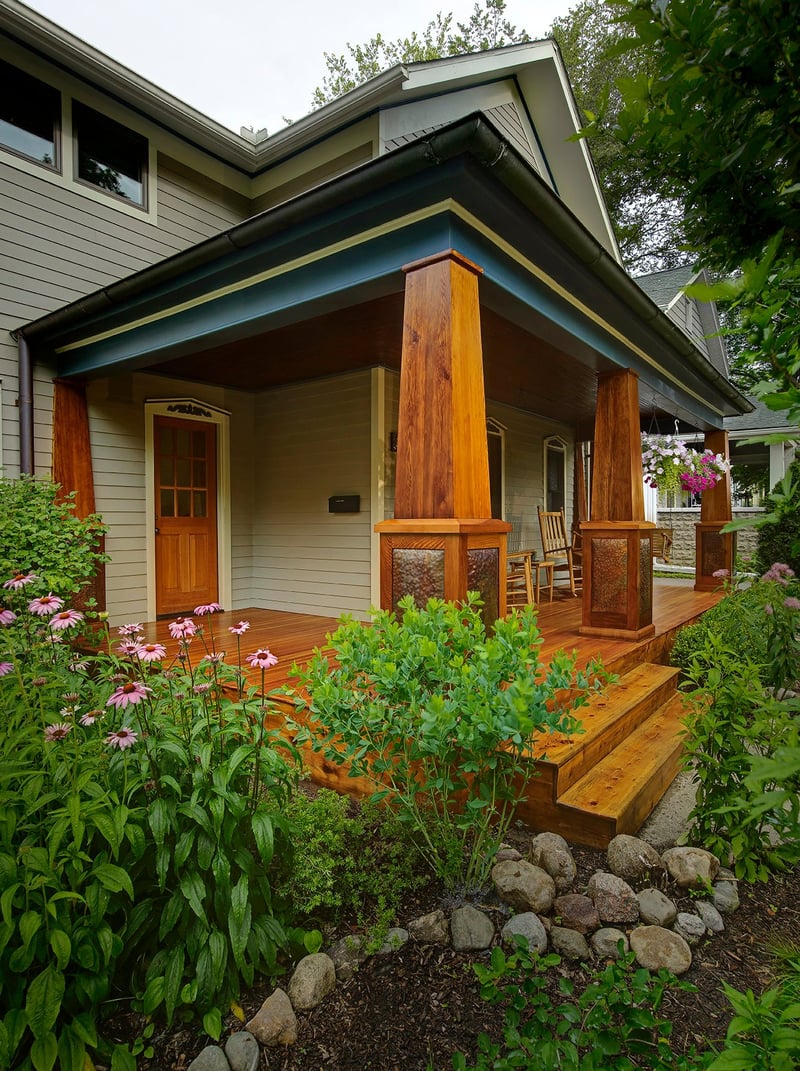 Keep an Open Mind and Have Fun!
Most importantly, when renovating an old house, it's important to stay flexible, and have fun!
One thing we can always expect with an old home renovation is running into surprises. Do your best to keep an open mind and a flexible renovation plan, and your old home renovation is sure to go well. It's not a bad idea to pad the budget going into restoration, in case anything unexpected happens — because unexpected surprises might be the only thing you can certainly plan for.
For this whole-home renovation and addition, both the clients and our project team were very pleasantly surprised to find the original gingerbread-detail siding (circa 1910), when the asbestos siding was remediated during the project.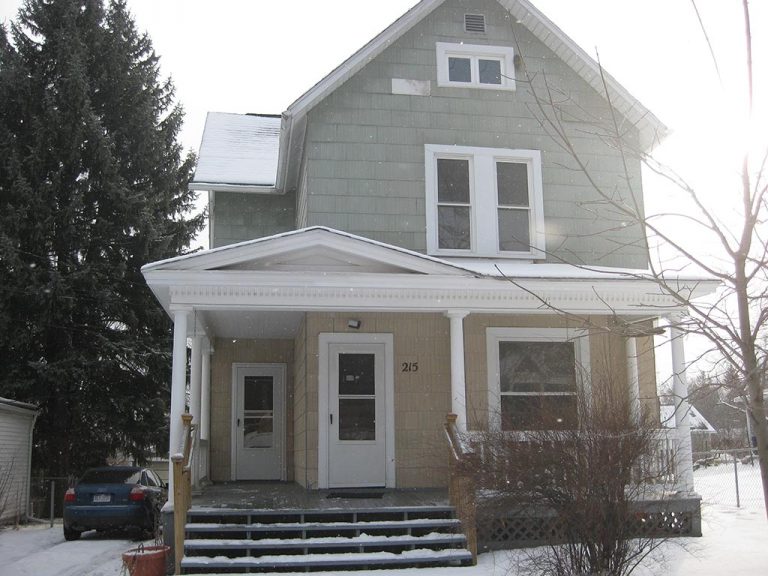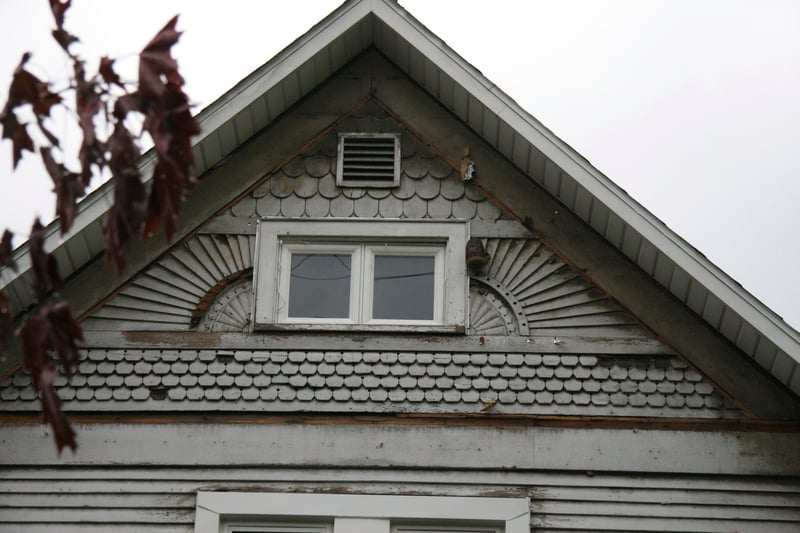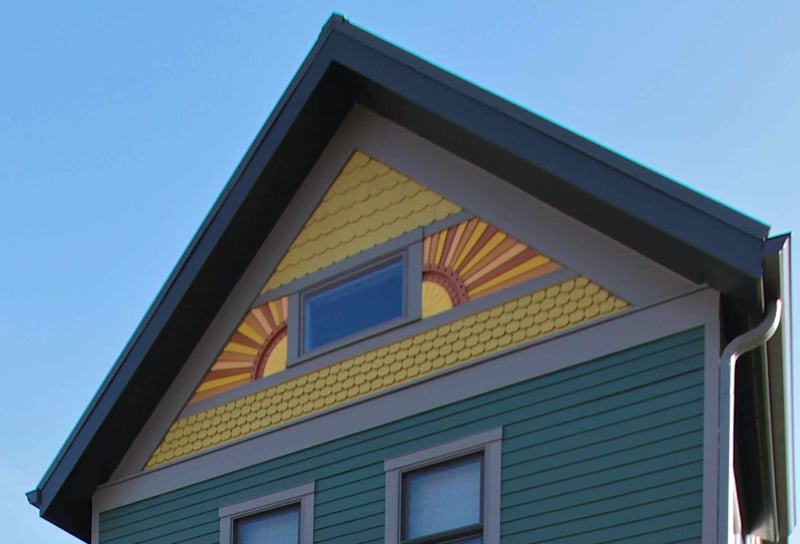 Renovating an older home in Ann Arbor can take a little more work and time to complete, but the results are always worth it. Get ready to watch your old house being transformed into a beautiful, classic home designed to your comfort and style.
If you're hoping to reimagine your old home with experts, Meadowlark Design + Build is here to help. Explore our work transforming our clients' homes, then contact our team to get started restoring your home.