As an architect, you're passionate about creating designs for beautiful, innovative homes. You have a knack for listening to unique client wishes and drawing them up in a way that's both appealing and feasible. But then what?
Blueprints remain blueprints until you can find a home builder to bring them to life. So how can you bridge that gap and find a home builder you can trust to make your clients happy? We have a few suggestions!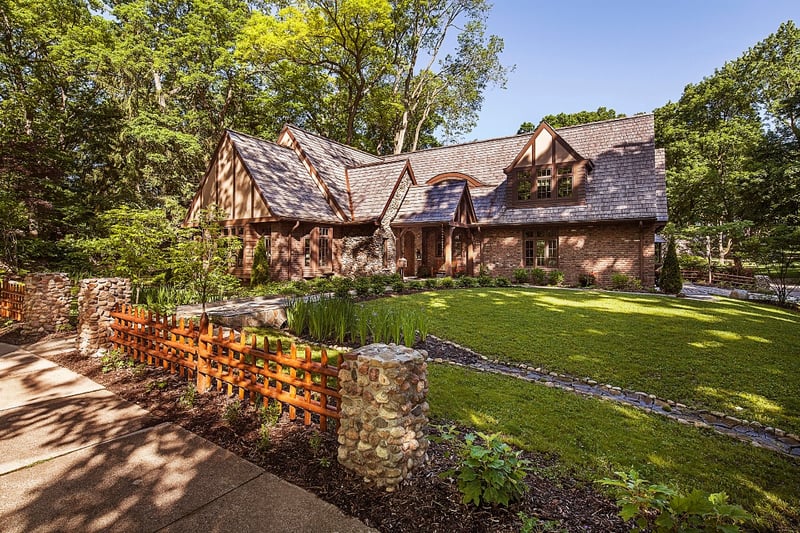 How to Find a Local Home Builder You and Your Clients Can Trust
There are plenty of home builders out there. No matter where you live, you're probably surrounded by hundreds of options. The hard part isn't finding one; it's finding the right one.
Each architect has their own strengths, weaknesses, needs, and work styles — including you. The goal is to find a builder that's compatible with yours. Here are a couple ideas to aid your search.
Ask Friends, Family, and Coworkers for Recommendations
Good ol' word-of-mouth marketing. Just like with any other product or service, it's one of the best ways to find a great, reliable home builder.
Hearing a positive recommendation from someone you trust is powerful. You're more likely to schedule an interview with a home builder your Aunt Becky raved about than with one you've either 1) heard bad things about, or 2) haven't heard anything about. Also, those conversations with friends, family, and coworkers almost always lead to more details about services and a closer look into what it's like working with that particular builder.
Ask for References From Previous Clients
Along similar lines, you could ask for references from some of your previous clients. As long as you're doing your best to maintain a good relationship with them during and after your work is completed, they'll probably be more than happy to share their thoughts.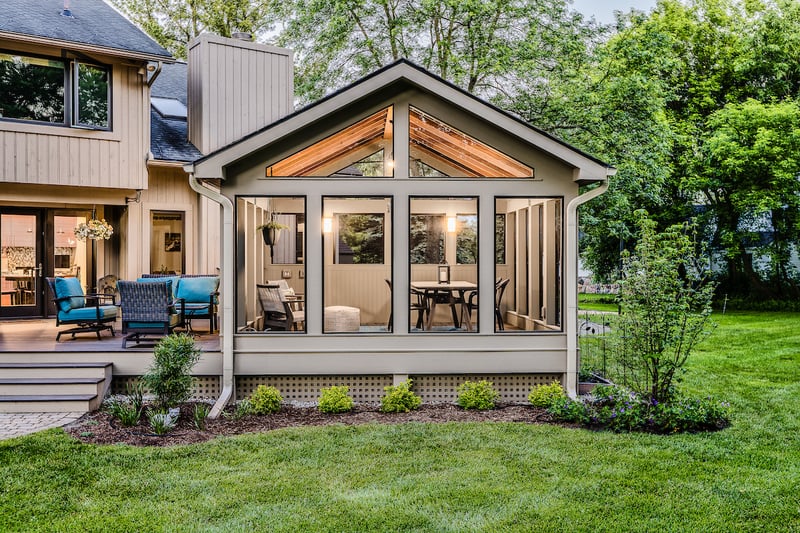 Listen to what they have to say about working with particular home builders in your area. Ask them if they'd choose to work with the same crew again or not, and why. Perhaps you could even visit a job site and make some observations on your own. Are they working efficiently? Are they neat? Are they building a beautiful home, maybe even with some similar design features that your current clients are looking for?
Do Some Networking on LinkedIn
LinkedIn is a great place to discover and learn more about the businesses and people within your industry. If you're not already familiar with the platform, make a profile and start connecting with some people and companies you know. Through those connections, you might be able to spark a few other connections with home builders you've never met before but are curious about working with.
Find a few potentials, then shoot them a message to see if they'd be interested in collaborating. Better yet, schedule an in-person or virtual meeting over coffee to first learn more about who they are and how their business operates.
Check out Meadowlark's LinkedIn profile here.
Search on Houzz
Houzz is a dream for anyone in the home design and construction industry. It allows users to browse photos of inspiring homes, find and hire professionals, and connect with other home design and improvement enthusiasts around the world.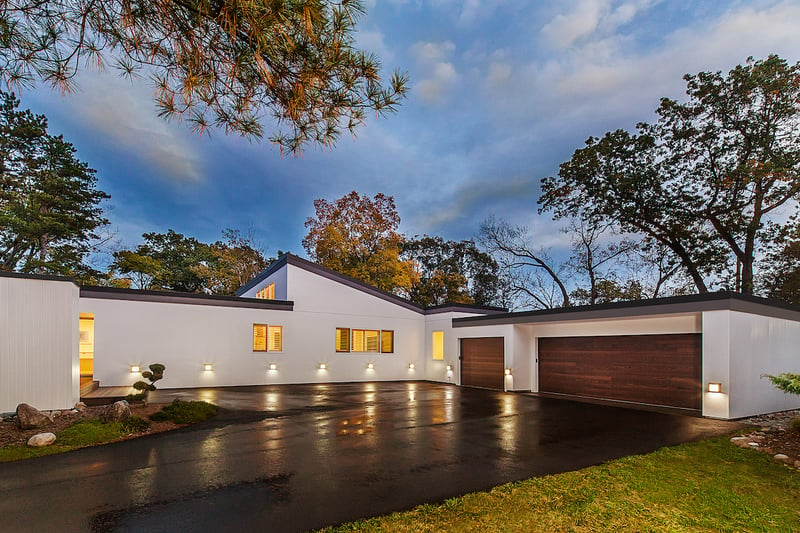 Make an account (if you don't have one already), then head to the "Find Professionals" tab on their website. This feature allows you to search for home builders in your area, then take a look at each of their:
You can filter your search by location, type of professional needed, project type, budget, and more. It's truly one of the best places to find a home builder near you, with similar values, goals, and clientele as you.
Fun fact: If you didn't already know, Meadowlark is an 11-time "Best of Houzz" award winner! This is an annual award given to Houzz's top-rated and top-contributing home professionals around the world. Check out our profile here!
Contact Local Home Builders Associations
Home builders associations are a great resource when searching for home builders in your area. Check in with some that are local to you to see if they have any recommendations. Make sure to tell them a little about yourself and your work, so they can steer you in the direction toward a home builder that best suits your needs.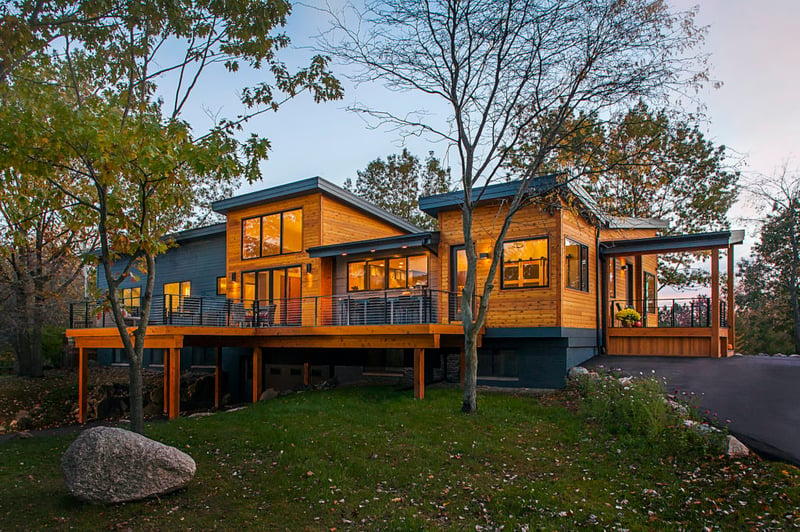 In Ann Arbor, we're big fans of the Builders & Remodelers Association of Greater Ann Arbor — BRAG Ann Arbor, for short. It comprises various industry and trade professionals from builders and remodelers to landscapers, HVAC technicians, banking, and legal professionals. It's a great way to get connected and find a home builder (or any other type of contractor) you'd like to work with.
Look Around!
Last, but not least, look around! Many home builders post advertisements about their services, and some even post signs in the yards of homes they've worked on. Spending a day driving around your city could lead you to the perfect home builder match.
6 Key Qualities to Look For in a Home Builder
So you know how to search for home builders, but what's the true test of whether or not they're the right fit for you and your clients? Here are a few key qualities to look for.
1. They Have a Good Reputation in Your Area
From word of mouth to online reviews, there are many different avenues you can take to learn more about various home builders' reputations. Talk to both clients and architects that may have worked with them in the past to learn more about what to expect.
It should also be mentioned that it's important to make sure the home builder has all the certifications and licenses needed to complete your project.
2. They Employ a Comprehensive, Skilled Crew
It's best to find a home builder that has a large (or at least diverse) crew that can accomplish all the tasks you need them to. That minimizes some of the hassle for you and your client, instead of having to find and hire other contractors and subcontractors as well.
A few key people you'll want on the crew (can vary depending on project scope):
Carpenters

Roofers

Engineers

Electricians

Plumbers

Project managers
3. They Value Great Design and a Collaborative Process
A good home builder understands the importance of good design and how it can set a project up for success. But design is only good if it is working for your clients needs and wants. As an architect you know that collaboration and good communication is key to a projects success, so finding a builder that can work with you through design, rather than just build what you've outlined, is so important. That collaboration is a huge value-add for both you and your clients.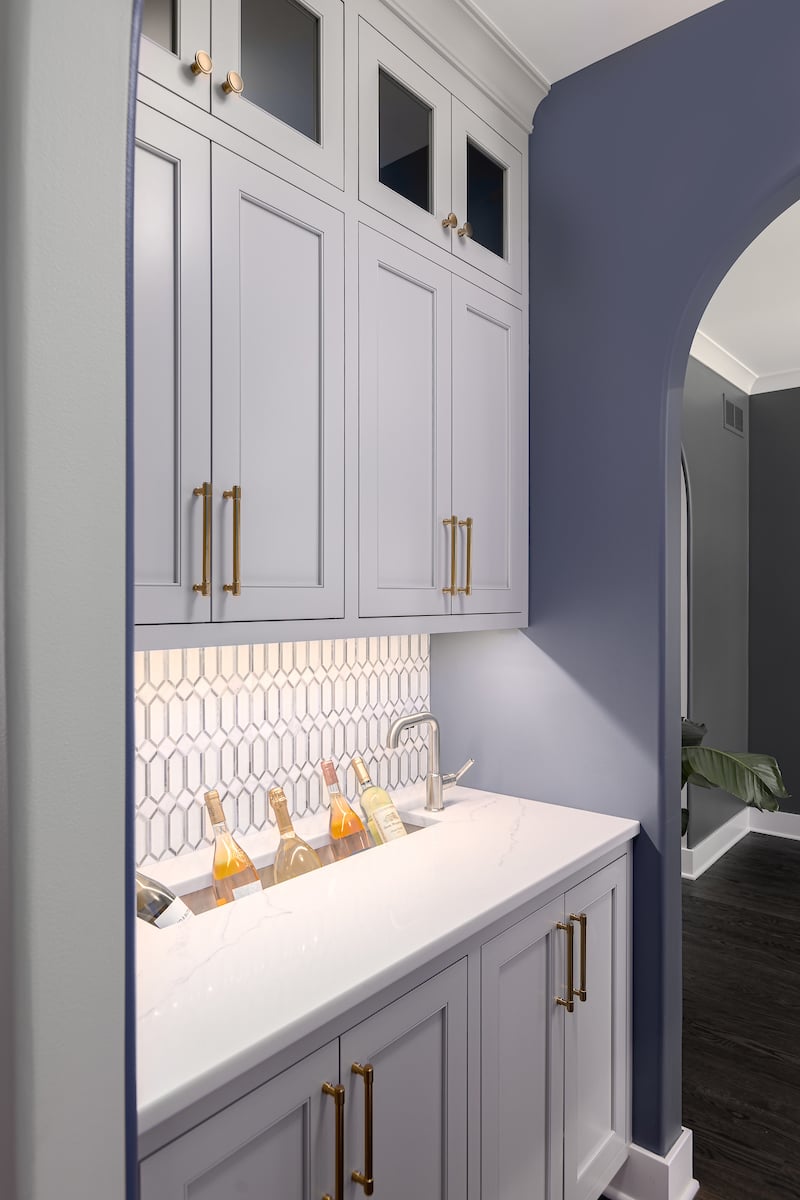 4. They Have a Portfolio of Homes that Match Your Client's Style
This isn't always necessary, but it's definitely a bonus. Seeing examples of past projects a home builder has completed can give you reassurance that they have what it takes to make your clients' home design dreams become reality.
Like we mentioned above, you can always look on Houzz for portfolio examples, or you can directly contact the home builder and ask.
5. Their Costs Fit Within Your Client's Budget
Your clients likely have a budget for what they'd like to spend on their homes. Try to find a home builder that understands the importance of solid budgets, and who can respect them as closely as possible. That will leave your clients feeling happy about their overall home building experience, and feeling happier that they chose to work with you on it.
Looking For a Top-Tier Ann Arbor Home Builder? Contact Meadowlark
Looking for a reputable home builder you can trust to bring your blueprints and your clients' dreams to life? Meadowlark Design+Build is a top choice for Ann Arbor architects. As a design-build firm ourselves, we're well-versed in design, we're great collaborators, and we're here to ensure we achieve the exact end results your clients have in mind.
To learn more about working with our team, give us a call at (734) 332-1500 or contact us online.