Project Development Director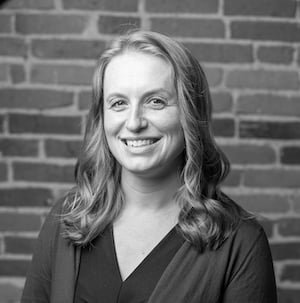 Rebecca loves the entire new home process. A detailed schedule followed from design through project completion is not only her passion, but also her expertise. Her clients appreciate her trademark feature – a successful project completed on time and on budget.
Rebecca grew up in a small residential construction family. When she was young she could often be found following the tradesmen around the site. After graduating from Eastern Michigan University, it was no surprise she found a place with a custom home builder as a project manager assistant and was quickly promoted to full project manager within a year. Prior to joining Meadowlark's Custom Home Division, she managed custom home projects in Michigan and in Florida, including Florida's first LEED Platinum-certified home.
When she is not out adventuring with her husband Matt and their three boys, she enjoys knitting, exercising and is always up for a good BBC drama.