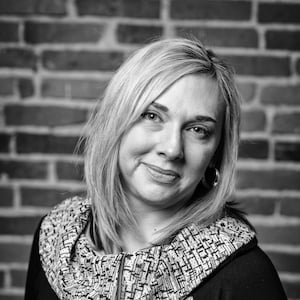 Melissa holds a BS in Interior Design from Eastern Michigan University and has worked in residential design and lighting for more than 18 years.
Melissa is excited to be a part of the Meadowlark Team where she can combine her residential lighting experience with her first love – residential design. She enjoys building client relationships and designing spaces for their "real life" needs. Watching the transformation of a residential remodel not only from the physical aspect, but also from the emotional standpoint gives her the greatest joy. Watching a client fall in love with their home again is how she measures success.
Melissa has achieved her CLC (Certified Lighting Consultant) ranking by the American Lighting Association and was recently invited to consult on product design for a major lighting manufacturer.
In her spare time, Melissa likes to de-stress either at the gym or by reading a good mystery, preferably while vacationing in northern Michigan.
View some of Melissa's Recent Projects:
Capitalizing on Character - A Burns Park Remodel
A Historic Primary Bathroom Remodel