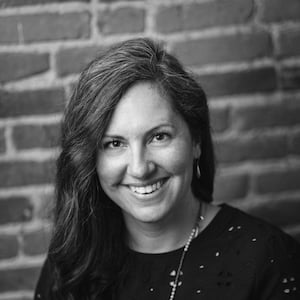 Having worked both domestically and abroad, Jen has a varied background in design. After working as an Interior Designer, Jen decided to pursue her Master of Architecture degree from the University of Michigan. Upon graduation, Jen and her crew moved to Switzerland where she worked in residential design — enjoying the focus on high-quality craftsmanship as well as plenty of fondue. Upon returning to the States, Jen found a new home with Meadowlark, where craft in building is also a priority. In her time with Meadowlark, Jen has enjoyed working from the concept stage all they way through to the finishing touches and finds building personal relationships with homeowners to be the most rewarding part of the design experience.
Outside of working hours, you can find Jen shuffling her large brood around town — and loving the beautiful chaos that she and her husband have created.
Learn more about Jen's design passions by reading her blog posts:
Home Design: Hand Sketching vs Architectural Drawing
Workhorse Islands for Your Kitchen
Are you bold enough to go all white?
Jen's Work: