Finishing your basement is one of the most cost-effective home improvement projects out there. It's a convenient way to add livable space, without actually having to add-on to your home. And when done right — you can take a dark, dingy basement and transform it into the ultimate family room, playroom, office, entertainment space or all of the above!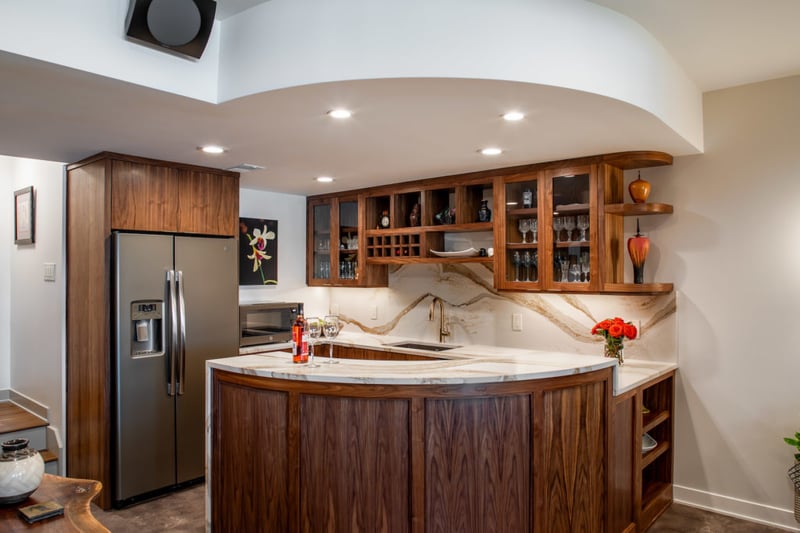 If you've never remodeled a basement before, you might be wondering what to expect from the process. Before you get started, here are six key steps that go into finishing a basement the right way.
1. Decide on WHAT YOU WANT THE SPACE to be
Before you can begin finishing your basement, it's important to decide on a layout. What are you hoping to achieve with this space? Do you need another bedroom? Are you looking for a quiet office space to work from home? Or is it time to have a separate space for your kids to play or, if they're older, to entertain their friends and not overwhelm everyone else in the home? While you don't have to have every single detail hammered out, you should have a pretty clear idea of what you'd like your basement to become.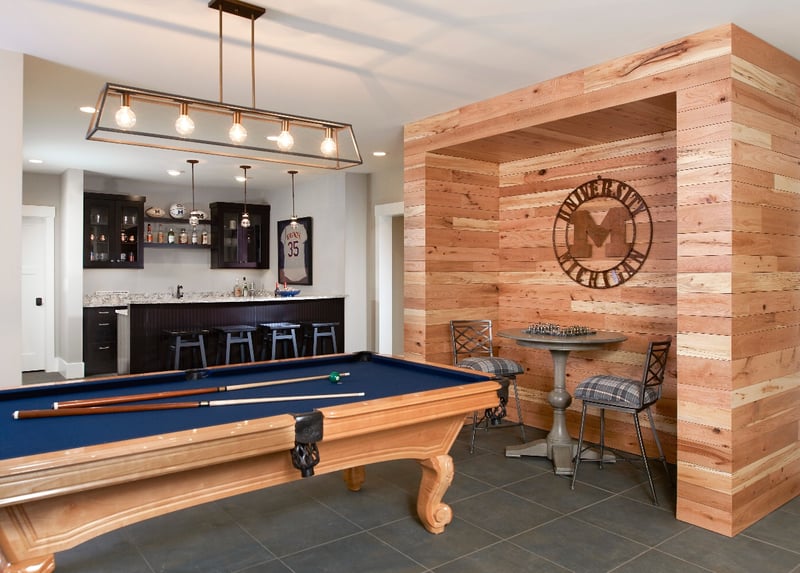 It's important to have some design ideas behind that plan, so when you present your ideas to a contractor they can quickly understand what you're looking for and help you put pen to paper. Online resources like Houzz and Pinterest are great for finding ideas. You can even create your own idea boards with photos to help the designers get an idea of the design aesthetic you're looking for. If you are having a hard time envisioning the space or are not sure where to start, here are some ideas that may also help:

2. Secure Financing to Finish Your Basement
Once you have a clear idea of what you're looking for in the design of your basement remodel, it'll be much easier to determine how much financing you need, and where you can get it.
There are a few ways to secure remodel financing. The best option for you really depends on the size of your project, your personal credit, and how you'd ideally like to finance for this project. Most homeowners typically choose to pay in cash, get a home equity line of credit (HELOC), or take out a home equity loan. For smaller basement remodels, a construction loan might also fit your goals.
If you're new to any of these terms, we suggest you check out our blog How to Finance a Home Remodel, which will walk you through each option and help you determine which might be best for you.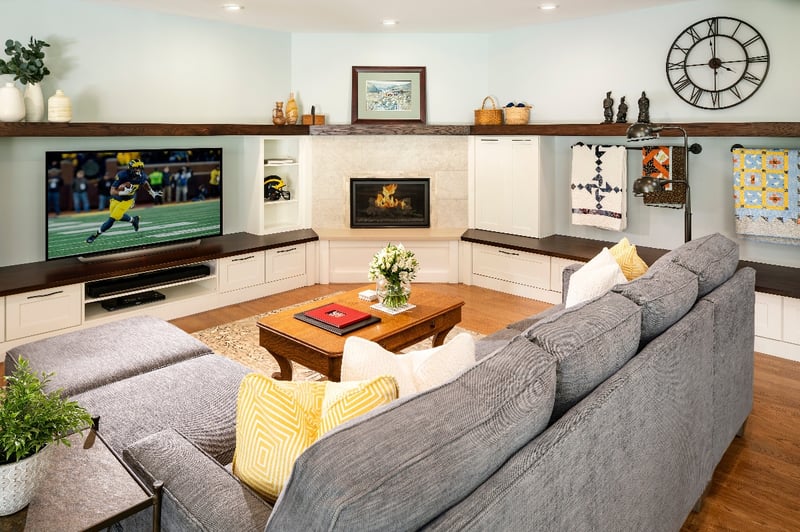 3. Find a Basement Remodeling Contractor You Trust
There are tons of articles out there that walk you through how to DIY your basement remodel — from framing and putting up drywall to choosing paint colors and more. If you really want to finish your basement yourself, it's certainly possible.
However, it's good to remember that basements are a tricky remodeling project. From sealing the basement walls to prevent flooding to building in egress windows to managing the mechanicals in the ceiling — there are some complex building projects that are best handled by professionals. And don't forget that all work must be inspected and permitted as well.
If finishing your basement to create a truly livable space you can advertise as an additional bedroom or workspace is important, then you need to find a reliable basement remodeling contractor.
Look for design and build experts that have handled basement remodels in your area. Builders and contractors who have finished basements in homes like yours, will be familiar with some of the common drawbacks and challenges that your home could present and also will be able to secure the correct permits and inspections for the project.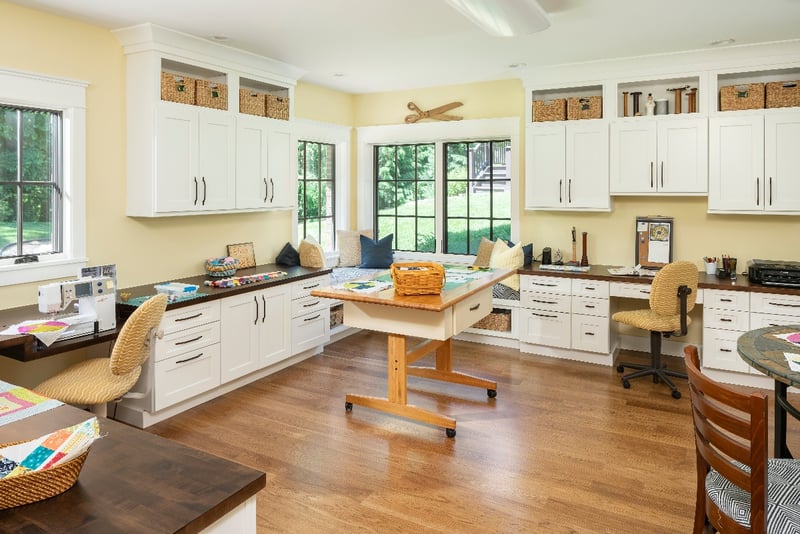 It is also important to remember that with the current supply chain and labor issues — materials and selections need to be ordered well in advance and the trades and sub-contractors lined up and carefully orchestrated so you don't end up with your project lasting much longer than anticipated. One of the advantages of a Design+Build contractor is they have the experience and vetted resources for managing both the sub contractor and the material sourcing.
4. Apply for a Permit
In general, if you're planning a large-scale basement remodel that will add livable space to your home, you'll need a permit. Though permit requirements vary by state and even city, it's important to look into your local guidelines to determine the right permit for your project.
Even if you plan to DIY your basement finishing project, you'll still need a permit to ensure that you're protected against any future code changes. This might not seem important now, but can have a huge impact if you plan to sell your home down the road. In addition — if you are thinking of adding a basement bedroom or living quarters it is important to remember that code requires an egress window with escape steps/stairs at the very least.
Most reputable design+build contractors will include the permit process in their contracts and will manage the entire permitting and inspections required.
5. Clean Out Your Basement
For most of us, this is the tough part. Our basements are our storage and junk spaces. From holiday decorations to those old college textbooks you just can't bear to get rid of — the basement tends to accumulate all kinds of stuff tucked into just about every nook and cranny you didn't know you had.
Before your contractor is scheduled to begin work, it's important to make sure your basement is clutter-free. While you don't have to scrub the floors, it is a good idea to at least have everything out of there, so your contractor's team can work easily and efficiently to transform your basement into a livable space.
6. Let Your Contractor Handle the Rest
If you are using a contractor — once your basement is cleaned out, you're off the hook. Your contractor will handle the rest of the basement finishing process. If you're curious about what to expect from the process, here's a simple breakdown of the steps most professionals take to finish a basement.
Repairing & Sealing. Before they can start building out the rooms and spaces you're looking for in your finished basement, your basement remodeler needs a clean slate. Your contractor will start by repairing any damages that might exist in your basement. If sealing is necessary, this will be performed before they get started on the rest of the project. In general — all water issues need to be resolved before construction begins.

Manage the Mechanicals: If you have a low ceiling in your basement you need to decide how you want to finish the ceiling. If you have HVAC ducts or plumbing that are creating low clearances - you might want to consider relocating them out of the way of the main traffic areas. If you are looking to put drywall on the ceiling or a drop ceiling with ceiling panels - remember these will require space to accommodate the structure that will suck up some of the headroom. One option that many of our clients use is the painted open ceiling in basement remodels. The beauty of this option is that it allows for easy access to your mechanicals for maintenance and repairs when necessary.

Framing in New Spaces. Once your basement is sealed and repaired, your contractor's team can begin building. This is when they'll start framing in any new rooms or designated spaces in your basement, and you'll start to see that design start to take shape.

Bringing in the Necessary Trades. Looking for better lighting? Adding another bathroom in the basement? Whatever your finished basement's design requires, your contractor will bring in trades like electricians and plumbers once framing is complete. They'll make sure everything is hooked up and ready for daily use.

Installing the Finishing Touches. Now that the electrical and plumbing work is set, your contractor can start on the finishing touches. Drywall goes up and your basement starts to look like a true, livable space. Once those walls are up and the ceiling is finished, your contractor can paint, install light fixtures, and make any other last minute touch-ups you might have specified.
And just like that, your basement is finished! Though it takes some time, and not a little work, finishing your basement can offer the additional living space your family needs.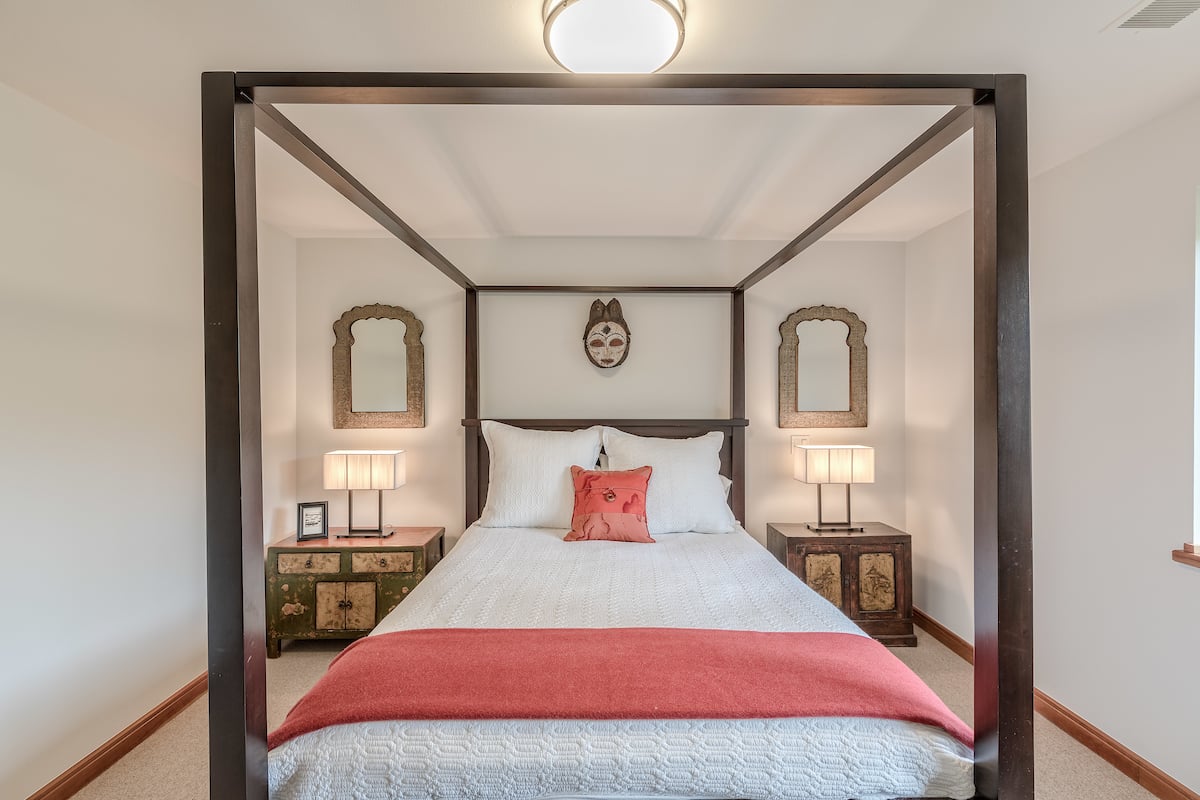 We hope this post helps give you a better idea of what to expect when you plan to finish your basement. If you have any questions about the process, the cost, or the design behind a finished basement, the Meadowlark team is here to help! Contact us online and we'll be in touch with an answer to your all your questions.