Planning to build a custom home? Looking to take on a major home renovation? If you're considering any kind of extensive home construction project — new or existing — a design-build firm might be the right option for you. If you're new to the term, you can learn What A Design-Build Firm Is in this blog, or keep on reading to learn about 10 top advantages of working with a design-build firm:
1. A Team of Experts Focused on Your Project
When you work with a design-build firm, you and your project are at the heart of every step of the process. Instead of working with an architect, then a builder, and then an interior designer — each with their own company and goals — a design-build project brings an entire team of professionals to you. No matter your question or concern, you always know who to turn to, and that team holds accountability for your entire project.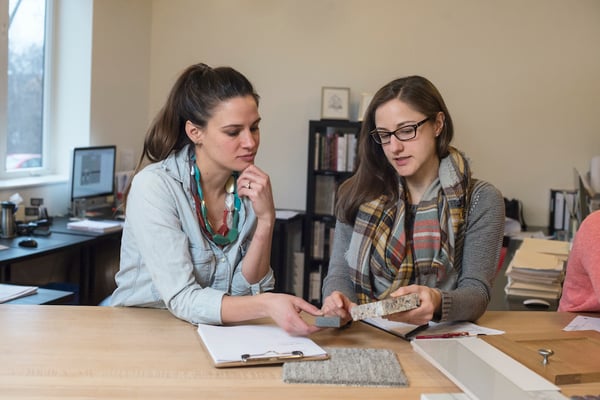 2. Work One-on-One With a Designer
Homeowners who choose to work with a design-build firm typically have strong feelings about the design of their home. You're not looking for a run-of-the-mill floorplan or renovation. If quality design is important to you, a design-build firm puts you in direct contact with an expert designer, where you can work one-on-one to ensure the finished project matches exactly what you've dreamed about.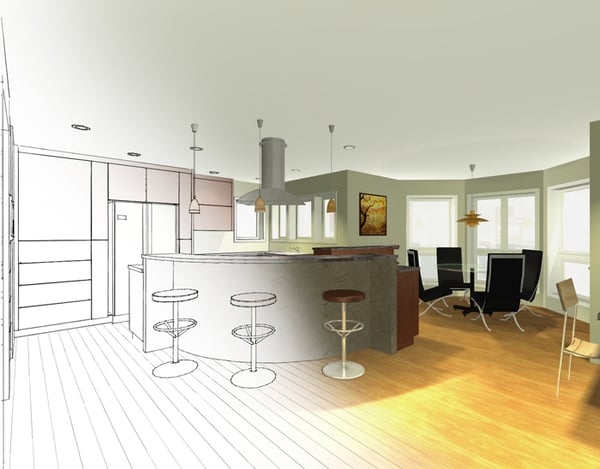 3. A Seamless Transition from Design to Build
A distinct advantage of a design-build firm is that the transition from design to build is seamless. Designers are in contact with the project construction managers every day. They know what's possible and what's not, which means they're able to create a design that not only matches your goals for the home, but also meets all local building codes and best practices for residential construction. That means fewer surprises when it comes to the build, and it also means that you have a solid idea of what your home will look like from the very start of your project.
4. Take Some of the Stress Out of Selections
A design-build firm makes one of the most difficult parts of building — the selection process — as straightforward as possible. While selections will always be a little overwhelming, a design-build firm equips you with all of the tools and expert advice you need to be confident in your selections. Because your home's design is well-planned from the start, you spend less time worrying or guessing what finishes are right. You also have the added experience of an experienced interior designer guiding you through that selection process.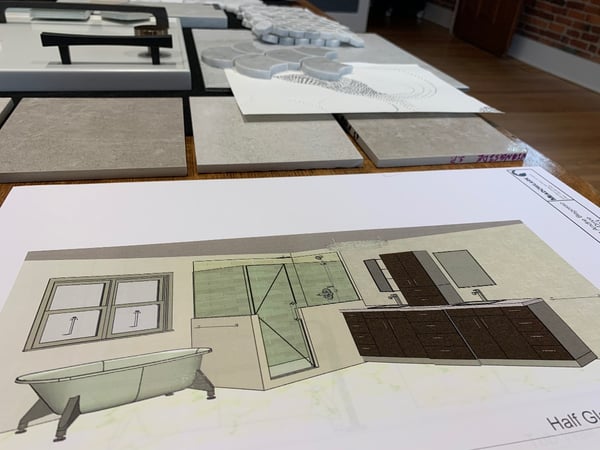 5. Fix Problems On the Fly
Another advantage of a design-build firm is the team's ability to fix any potential construction problems on the fly. Because designers and project managers work together every day in a design-build firm, if an issue arises as the project evolves, they're already in contact. Your designer and project manager both know what your project goals are, and thus can quickly resolve the unforeseen glitches that can sometimes arise during the construction process.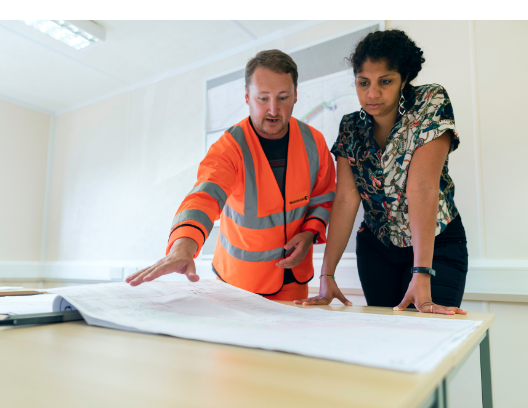 6. Frequent, Transparent Communication
The home-building process is notorious for leaving homeowners in the dark. A design-build firm addresses that problem by putting you at the heart of the process, rather than just your home. When you work with a design-build firm, you're a true partner in the process. Your design-build team keeps you updated on every step of the build with regular open and transparent communication, so you always know what's going on with your project.
7. Higher Level of Customization
Working with a design-build firm allows you to develop a truly custom home. From the construction drawings to the finished product, every element that goes into your new home is designed and built for you. From customized cabinetry to beautiful hand-painted tiles for your bathroom or kitchen, design-build firms offer a wider range of suppliers and customization options to choose from. Thus you are guaranteed a finished product that's truly unique to you.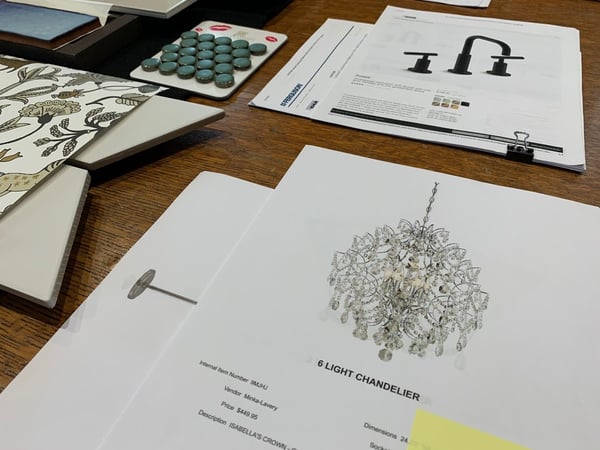 8. Craftsmanship You Can Trust
Design-build firms have a reputation for delivering high-quality, well-crafted homes that start with the custom design, but end with details like beautifully crafted millwork, solid wood cabinetry, and the other fine finishes that define your home. Design-build firms offer you the advantage of their solid relationships with top local subcontractors from carpenters to plumbers to painters - ensuring your finished home is well-crafted to stand the test of time.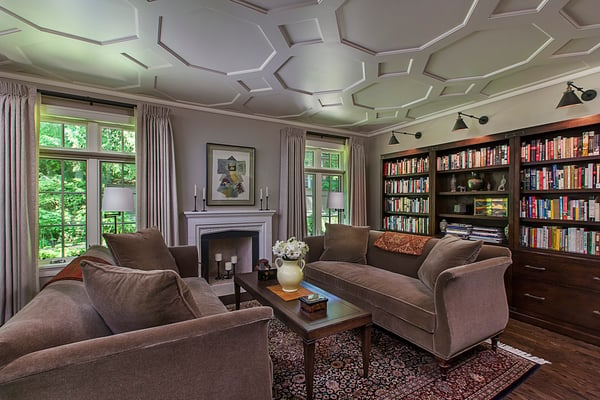 9. A Value-Engineered Process From Start-To Finish
The home building or renovation process is a long one, no matter how you approach it. But, a design-build firm can work to make that process as efficient and seamless as possible, thanks to their upfront approach to planning. Design-build firms value-engineer your home from the very start by first learning your project goals and then planning for every detail of your custom home or renovation project.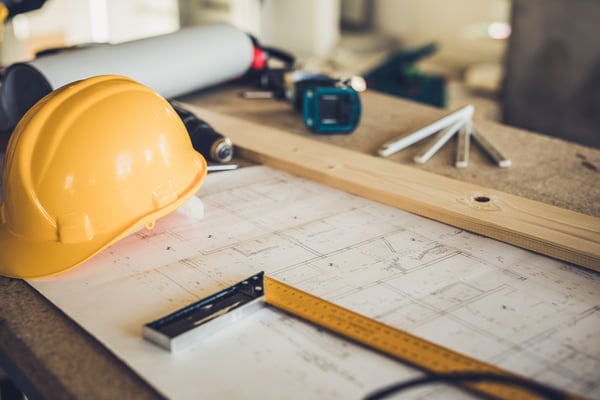 This extensive planning helps ensure the building team has plenty of time in the schedule to start and finish the build seamlessly, without having to wait for materials, cabinets, or subcontractor schedules that could disrupt and add time or money to the project. All of that careful planning and solid scheduling adds up to a beautiful, custom home or remodel that's finished on time and according to the budget you've outlined at the start.
10. A Firm You Can Work With Now and Well Into the Future
Perhaps the greatest benefit of working with a design-build firm is that they're there for you for as long as you stay in the home. Whether you start working with them on a brand new custom home or a kitchen renovation, their team knows you and your home, and they are always around to help with any questions or future projects you might have.
Here at Meadowlark, we've worked with many of our clients multiple times, and even offer master planning services to help homeowners remodel or renovate their entire home in thoughtful, well-planned phases according to their needs and their budget.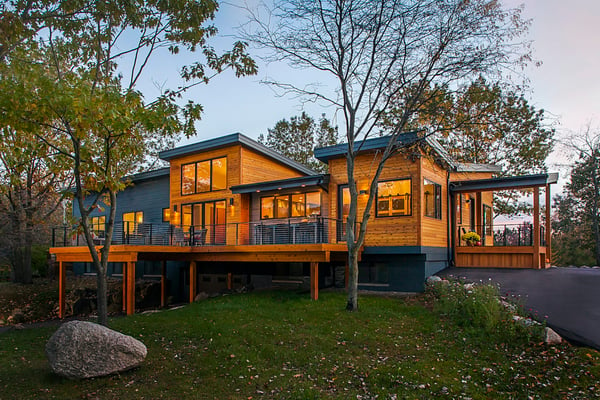 Working with a design-build firm can offer a wealth of advantages. From building exactly the home you've always wanted to handling special design requests and more, a design-build firm helps you realize your dream home with a seamless, well-planned process that's as stress-free as possible.
If a design-build firm sounds like a great fit for your project, Meadowlark Design + Build is your top choice for high-quality craftsmanship and exceptional design in Ann Arbor, Michigan. Give our team a call at 734-332-1500 or contact us online — we're excited to learn more about your project!