Co-Founder & Sustainability Director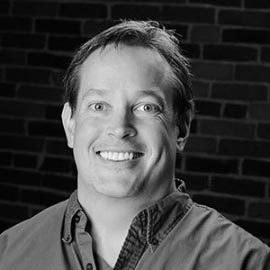 Building science expert and co-founder of Meadowlark Builders, Doug attended Michigan State University and graduated with a B.S. in Chemistry. After working as a pharmaceutical chemist and cancer researcher for 7 years, Doug left the profession in 1998 to become a carpenter, learning all trades while remodeling rental houses.
During the early and mid-90's, Kirk Brandon and Doug also founded and ran a woodworking company in Ann Arbor, where they honed their appreciation for fine craftsmanship. Doug and Kirk co-founded Meadowlark Builders in 2004, drawing on their previous experience in both business and the trades.
Doug spent several years studying primitive living skills, and enjoys cooking, growing food and trying to keep up with his kids.
Learn More about Doug through his blog posts and videos:
Doug's most recent webinar: Virtual Citizen Participation Meeting – The World's First Living Building Passive Multi-Family Residence (with thanks to Brett Little at the Green Home Institute for his collaboration on this webinar)
Ep.94: Improving Your Bottom Line with Green Upgrades with Doug Selby
10 Ways to Make Your Home More Energy Efficient
Passive House Pieces: Insulation
Doug's Latest Project – The Net-Zero Living Building Challenge All-Electric Residence
Walking Lighter on the Earth With Doug: Change Your Diet, Change the Planet
Earth Day 2020 – Can Healthy Indoor Air Quality Be Good For the Planet?
One-Room Schoolhouse Renovation
Construction For Dummies: Passive House Wall Construction
Reflecting Back on Ten Years At Meadowlark
Living Smaller, Better, Healthier
Walking Lighter on the Earth With Doug Part 3: Energy Conservation
Walking Lighter on the Earth With Doug Part 2: Saving Energy by Paying Attention