Process Development Specialist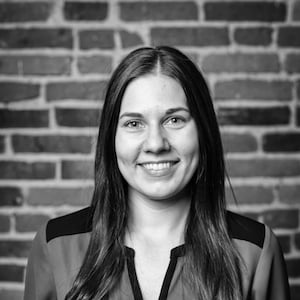 With an interesting mix of residential construction education and hands-on building experience, Chelsea brings a unique perspective to our sales and design department. Chelsea's love of "all things sustainable" brought her to Meadowlark's doorstep where she has found an outlet for her passion in both Meadowlark's design/build practices and in their day-to-day culture.
For fun Chelsea ballroom dances and has performed in several showcases. To keep herself in top form she is currently training for her first half marathon – so stay tuned!