Building a custom home is an exciting process, and there's so much to consider! From deciding on a floor plan to choosing a design style, there are a lot of fun decisions ahead of you.
But with all those things in mind, where do you even start?
We're here to help. This article is designed to walk you through some of the first steps you need to take in order to get your build off to a successful start.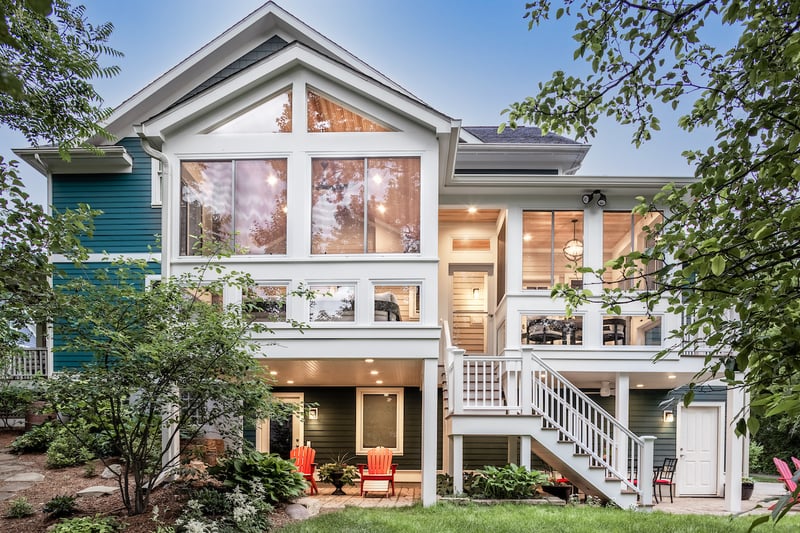 3 Things You Need to Build a House
Generally speaking, there are three things you need to get the homebuilding process started. We'll walk you through each of them below:
1. A Lot
Before you can even consider building a house, you need to have a lot to put it on. Search through local real estate listings to find vacancies that match the space you need and the environment you'd like to live in. A local realtor is your best best to help with your search process and also to help you with getting specific information about the lot. Special zoning restrictions or homeowner's association (HOA) requirements, lot line setbacks, and whether or not the lot perks (in the event you need well and septic systems), are just a few of the items that need to be understood prior to purchasing a lot.
If you're looking to live in a city where vacant lots are few and far between, you may be able to purchase a lot that's already occupied by a neglected, rundown home. Although demolition and cleanup will add another price tag to the mix, the extra cost may be worth it when you've found a spot you genuinely love.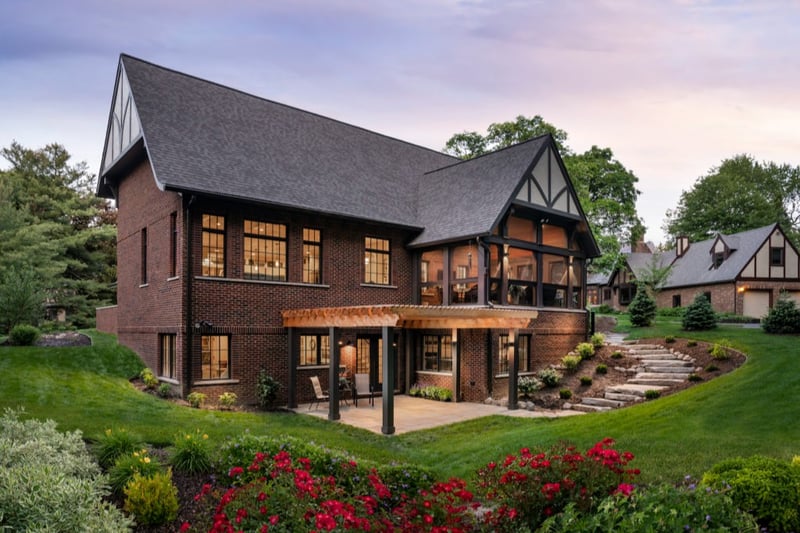 When you have a lot, you can now start to look at how much space you have to build — which can be helpful when piecing together the next two steps: your budget and your contractor.
2. A Budget
Like any major project, it's important to determine your budget before diving into any work. Take some time to sit down and run through exactly what you're looking for and how much you're willing to spend, so you can be prepared to accomplish your goals without financial stress.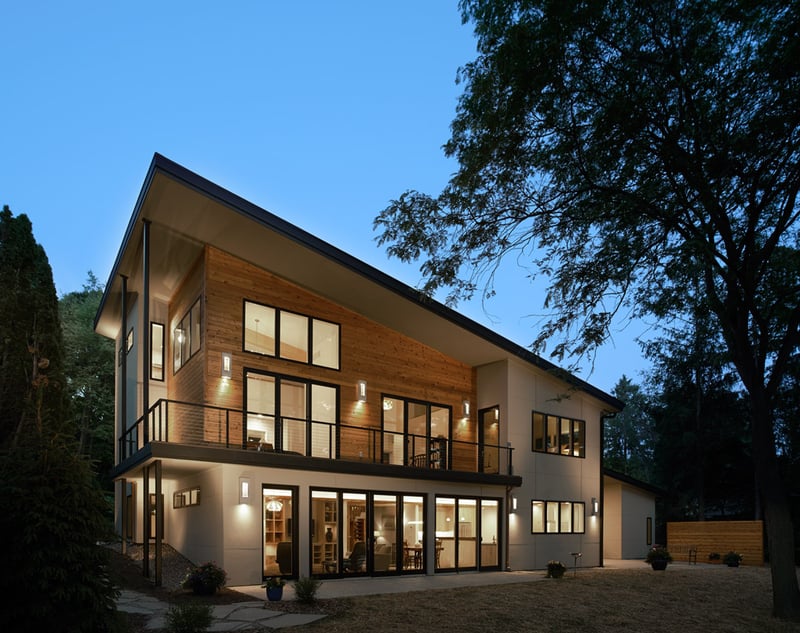 Some key considerations to make when you're budgeting for a custom home include:
Cost of the lot

Cost of any excavating, demolition, or lot preparation

Cost of the home design or floor plan

Cost of the home build

Cost of the finishes, selections, and appliances

Cost of the landscaping
And, of course, make sure you've either accounted for, or you're willing to be flexible with any unexpected project costs that may pop up.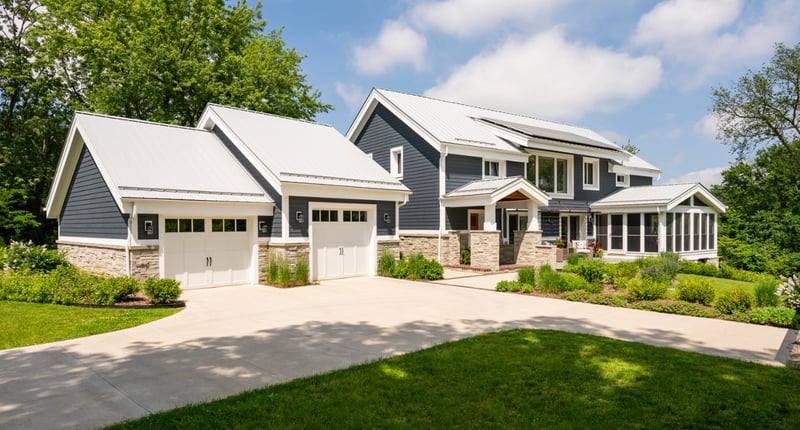 We know this seems like a lot to account for, but preparing yourself with a clear understanding of what you can and can't spend helps provide direction for your project and takes a ton of stress off in the long run. It will also help you while working with a lender to secure financing.
3. A Custom Home Builder You Trust
Once you have your lot and your budget settled, you can start talking to builders in your area. Take a look around to see what each of them has to offer.
Then, make sure you're comparing bids equitably and taking everything that goes into the building process into account. For example, if one bid is very low, make sure it's not missing a component that's important to you. The bottom line is that you want to make sure that your builder is trustworthy and can match the goals you have for design, involvement, and investment. Be sure to check references and look at reviews. It's also great if you can tour some of their previous projects to get a sense of the level of craftsmanship and also the warranty support they offer after the project is complete.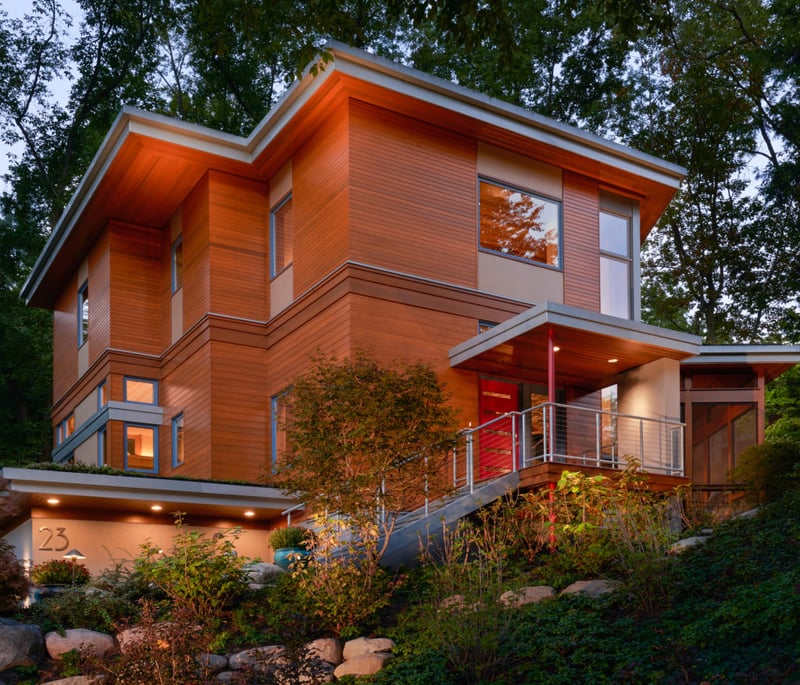 A great custom home builder will be experienced, knowledgeable, and professional. They'll work with you to bring your vision to life and explain the realistic steps it will take to get there. And just like that — once you've got a lot, a budget, and a builder you trust, you're ready to start the custom home building process!
Let Meadowlark Guide You Through the Homebuilding Process
Planning to build a custom home in Ann Arbor? Let an experienced design and build firm guide you through the process. Meadowlark is here to help you bring your custom home vision to life. Call us or contact us online to get started.