BUILDING A CUSTOM HOME - WHERE DO I BEGIN?
So you've decided you're ready to build a home. It's an exciting step! You're on your way to designing and building a custom home that's entirely your own - right down to the smallest detail. But how do you get started?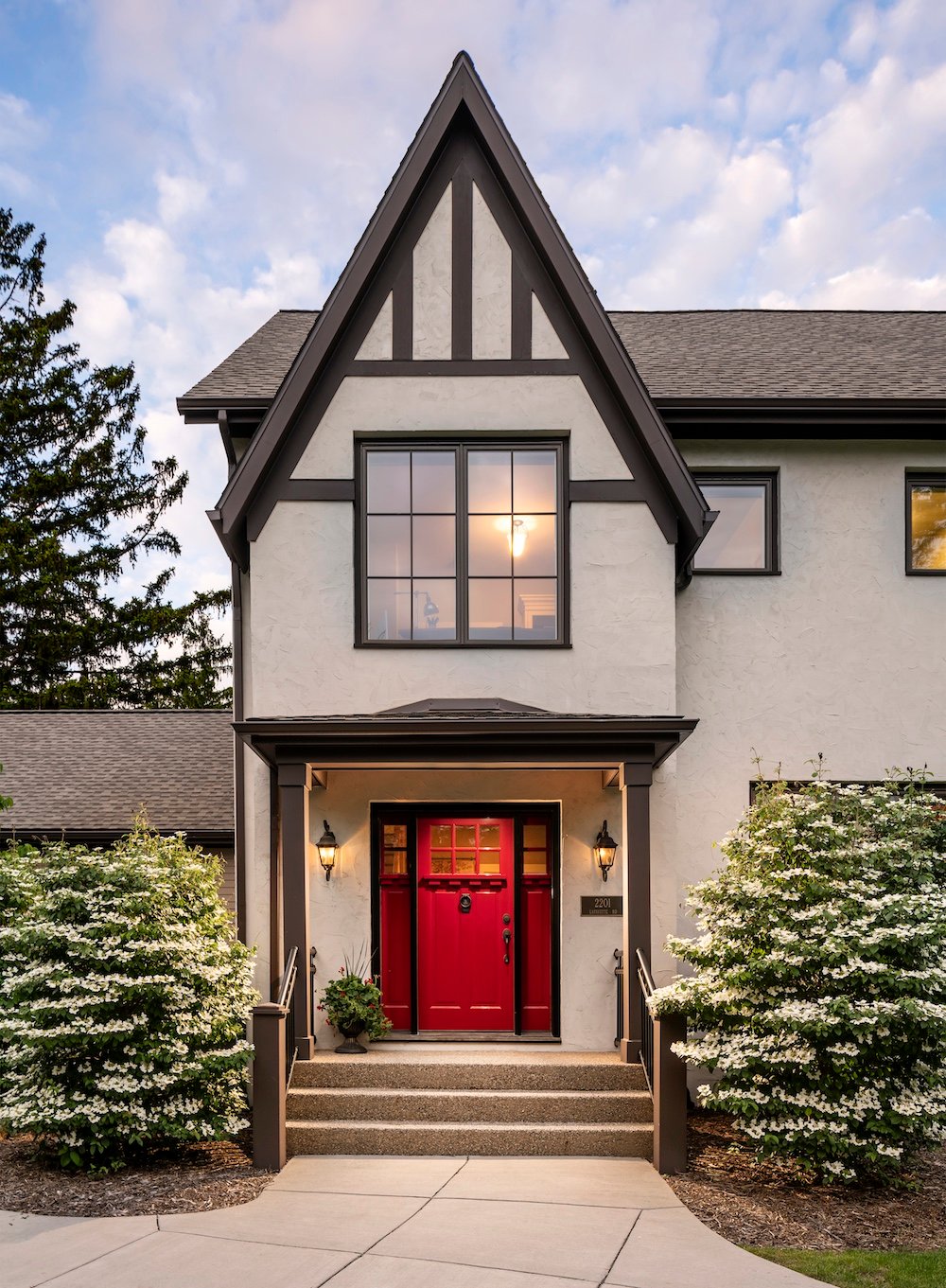 Like any major project, it's best to determine your budget first. Taking the time to sit down and figure out what you're looking for and how much you plan to spend on it is the key to kicking off a home building project that meets your goals. If you're gearing up to build a home, this blog is designed to help you break down all of the key financial elements that factor into that process.
Start By Identifying What You Want From Your New Home Build
The first step in building a solid budget for your new home is deciding what kind of home you want.
Determine the basics for your new home build, like:
How many bedrooms and bathrooms you'd like

About how many square feet you'd like the house to be

Where you'd like to build

What features/functions are important to you and your family
Thinking about how you live in your current home and determining what is and isn't working in that space can help you to hone in on why you feel the need to build. What do you love about your current home? What drives you crazy? Coming up with a prioritized list of wants and needs is an excellent starting point. From there, most builders can give you a rough ballpark of what it will cost to build.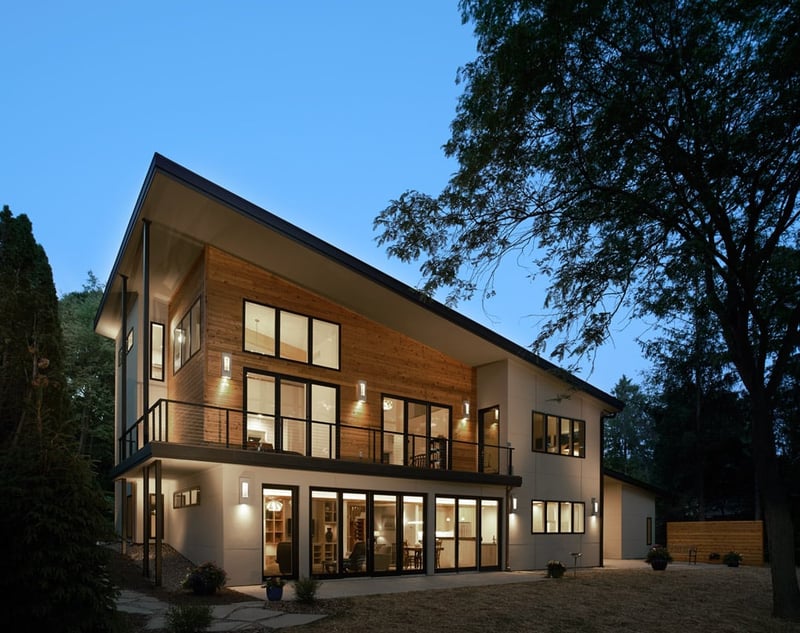 Start the Construction Loan Process
Once you have a basic idea of what you'd like to build and a rough estimate of what it will cost to design and build, it's a good idea to start the construction loan process. At this point, you'll just want to get pre-approved. This will help you confirm that you have the money to build the type of house you want.
If your construction loan pre-approval comes back lower than you expected, it might be a sign to consider a production home in a development or a different type of custom home — like a three-bedroom rather than a five-bedroom home. In general, you don't want to spend much more than you're pre-approved for unless you plan to pay for any additional costs in cash out of your own pocket.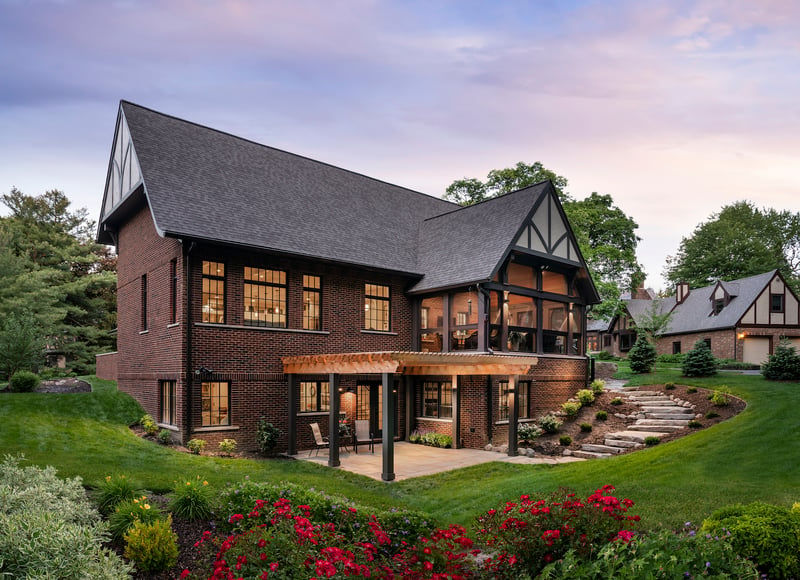 Breaking Down Your Home Building Budget: Consider All of the Costs
Now that you have a rough idea of what it's going to cost (most builders/contractors will provide a range for cost per square foot), It's time to take that number and begin to build out your budget breakdown in earnest. Here are the key costs to consider when planning for a home building project.
Cost of the Lot
The lot you purchase is going to be one of the larger costs of your new home build. Take a close look at lots in your ideal area that fit the size of the home you're planning to build.
How much do those lots cost on average?

What shape are they in?

Have they been excavated and made ready for development?

What kind of infrastructure do they need? Is there access to water, sewer, electricity, cable, etc.?

Is there an existing structure on the lot that would need to be torn down?
All of these observations will help you get a better picture of what's realistic to spend for your ideal lot, based on what you've been pre-approved for.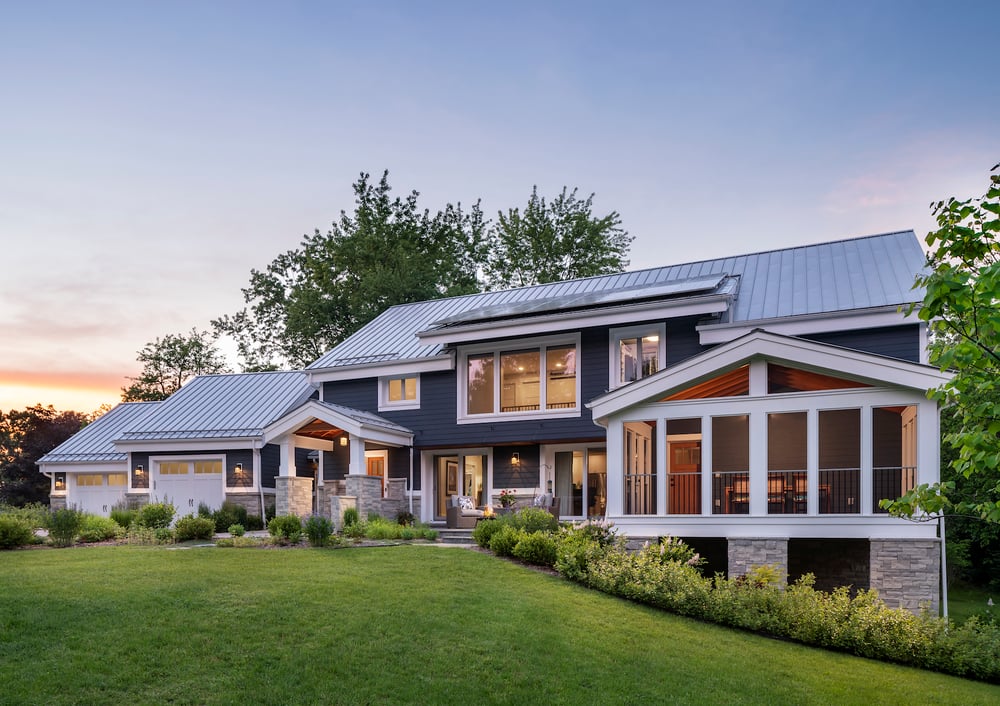 Cost of any Excavating, Building Tear-Down, or Lot Prep
Working off of that last point, it's worth mentioning that it pays to purchase a lot that is just about ready for building. Many new homeowners don't consider the work that goes into making a lot build-ready.
If you purchase a lot that isn't connected to city services like gas, water, and sewer, you'll have to foot those utility fees.

If your lot hasn't been excavated or leveled, that's another cost to consider.

If you plan to tear down the existing structures and start from scratch, that's an additional cost you'll need to factor into your home building budget.
The cost of your land and any effort that goes into preparing that land for building is a big one. Make sure you have allocated plenty of room in your budget to accommodate this first big step of the home building process.
Cost of Home Designs or Floor Plans
The cost of design is an important one. No matter who you work with — a design-build firm, a dedicated architect, or a builder who offers a few set floorplans — there is cost associated with the design of the home and creating construction drawings. This cost will vary depending on who you work with and what you're looking for — for example, the more specific-to-you or custom the floorplan, the more expensive the design fee is likely to be. In addition, most designers and architects work on an hourly basis so changing your mind during the design process will add to the design cost.
Remember that when it comes to design, you get what you pay for. If you want a truly seamless design that's made to suit your lot, your wants and needs, and your unique design tastes, it's worth it to pay a little extra for a design-build firm or architect who can deliver a top-notch customized plan and ready-to-build construction drawings.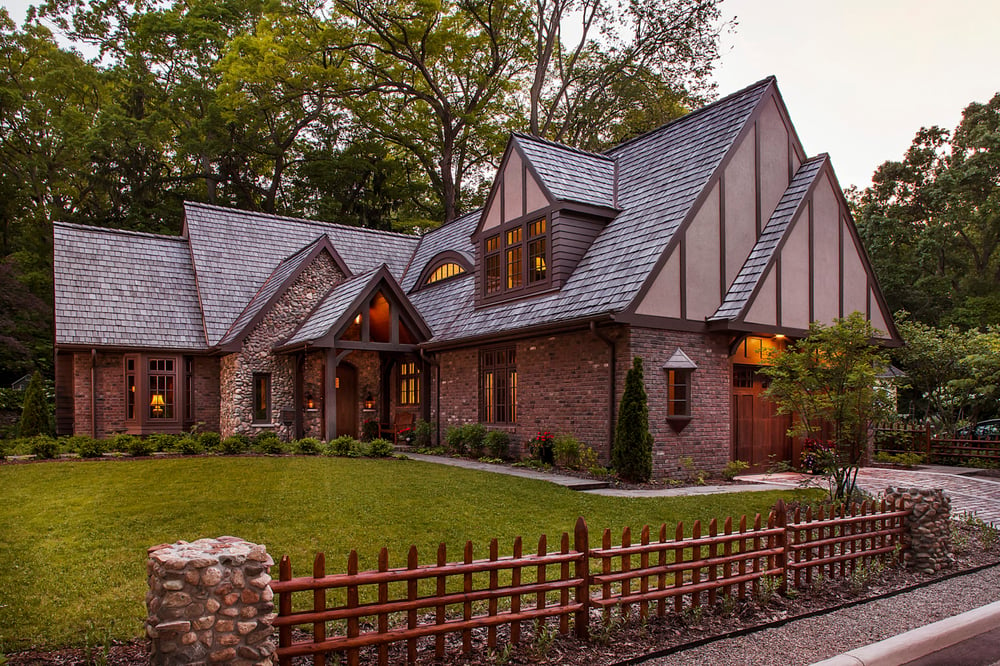 Cost of the Home Build
We've finally come to the cost of the build. This part of the budget is associated with any task starting from the foundation all the way to installing windows and putting the roof on. Any work that goes into creating the structure that is your new home is part of the cost of the build, up until you get into finishing the interior. This is a hefty chunk of your home build's cost, so make sure you're allowing plenty of room in the budget for this portion of the project.
If sustainability and green features are important to you, it's important to note these often require higher up front investments. The good news is that these features will pay off in the long run with lower operating costs and a healthier and more comfortable home for you.
Cost of Finishes, Selections and Appliances
Another big-ticket component of your home build budget is the cost of finishes, selections and appliances both inside and out. From the cabinets you want in the kitchen to the bathtub you'd like in the master bath to the color of your exterior siding, finishes and selections are all of the components that make your new house feel like a completed home.
It's important to set a budget for and make decisions on your selections sooner, rather than later. Many finishes and selections can take weeks or even months to ship, so builders prefer that you've made choices on selections before they've even started building. Any time you change your mind on a finish, your builder will have to make a "change order" which will not only hold up the building process but will also add to the overall cost of your project.
To set a solid budget for your home build project, it's important to consider what kinds of finishes you'd like and make your decisions early. The sooner you decide, the less you'll spend and the faster your home build project will go.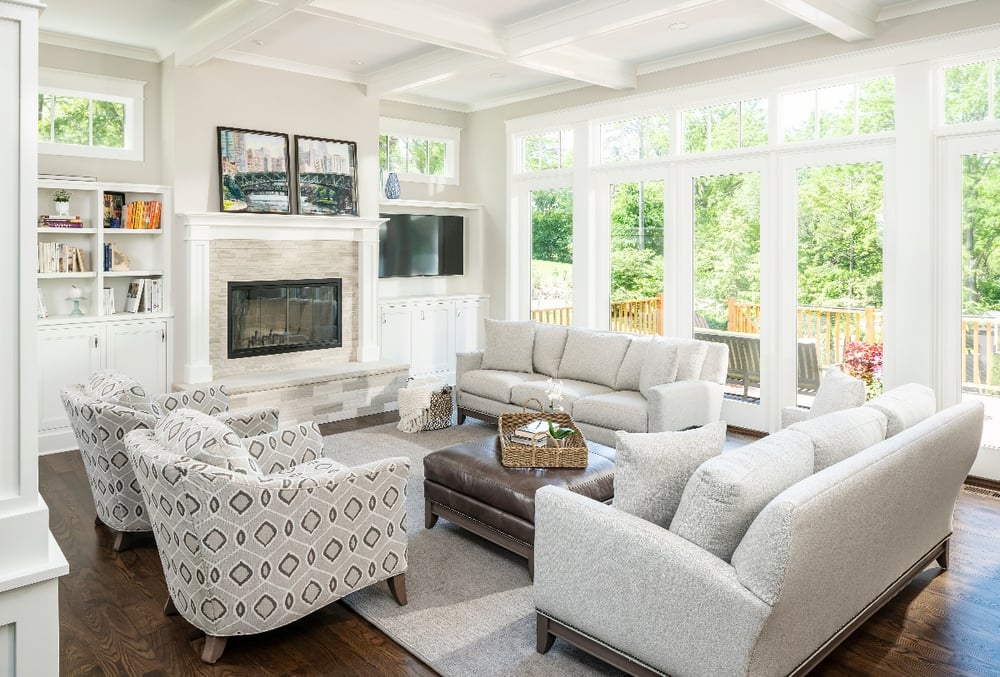 It's also important to remember that the furnishings, i.e., furniture, window treatments, rugs, etc., are not included in the cost of the home build.
Cost of Landscaping
Most builders and contractors provide minimal landscaping in their contracts. Usually, grass seed or sod can be included, but for any type of foundation plantings or specialized landscaping — you'll have to work with a landscaping company to come up with a design for your lot. This is an additional cost to consider in your custom home financial planning.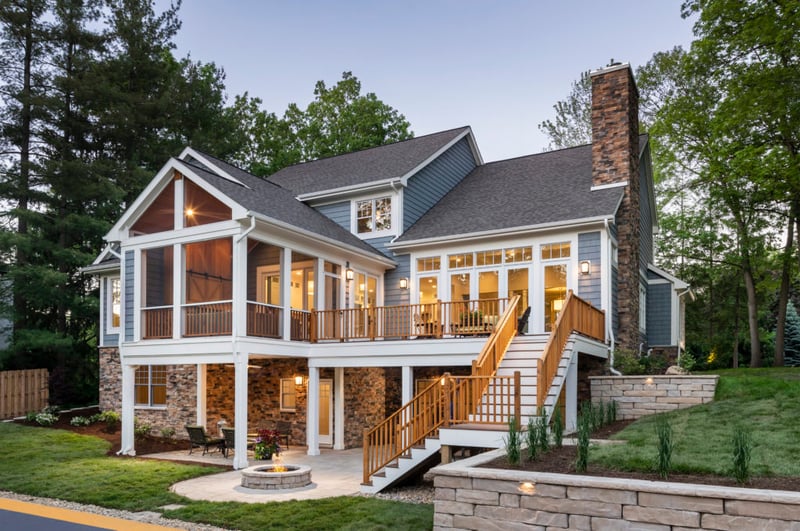 Remember: No Budget is Set In Stone Until You work with a Builder
Once you've run through each of the costs outlined above, you should have a fairly good idea of what you need to budget for your new home, and where each portion of that budget is going. It's important to remember though, that no budget is set in stone until after you've worked with a builder who has provided a final contract price. The builder you partner with to build your home is the only one who can give you a final number on exactly how much you'll spend.
If you have questions about what to expect from the building process from this point forward, we recommend this blog on The 6 Steps of the Custom Home Building Process.
Determining a budget for a new home build can feel overwhelming and stressful, especially in a robust market like Ann Arbor. If you have questions about what to expect, or how to plan a budget that is realistic for the area, talk to the team at Meadowlark Design + Build.