Want to update your kitchen for the holidays? Start now for 2022
Google "How long will a kitchen remodel take?" and narrow it down to just the results for the past month. The summary blurb says 8 - 12 weeks depending upon the scope. They also add that smaller projects will take a shorter time, but larger projects that include a larger whole-home renovation may take "almost a year or so."
Seems pretty manageable. It's September 26, 2021 and 8 - 12 weeks should give me plenty of time to get a kitchen remodel done for this year's holidays.
So why are we talking about 2022?
In general — the immediate response would be to blame the pandemic. However, (depending upon the scope), 8 - 12 weeks is a reasonable estimate of actually doing the work in your home if all the pieces are in place. Pandemic or not — it's the "getting those pieces in place" that will add additional time to your project planning. And unfortunately, COVID has added substantial lead times to many of those pieces.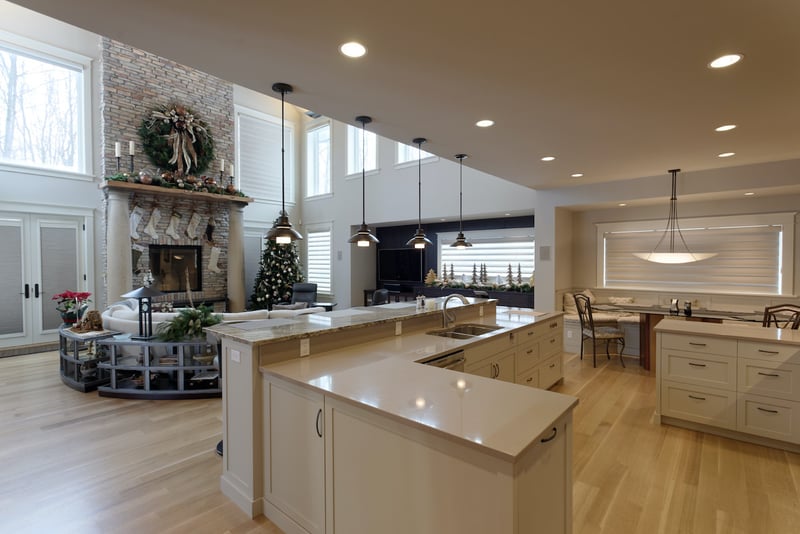 7 factors to consider in your kitchen remodel project timeline
Before that first sludge hammer swings for your kitchen demo - here's a breakdown of the planning you need to consider when thinking about a kitchen renovation and wondering how long it will take.
01. PROJECT SCOPE
If you are just planning on pulling and replacing your existing cabinets/counters/flooring/etc., and not making any structural, electrical or plumbing changes, then this will go pretty fast — as long as you have all the pieces ready to go (read below). If you're making major changes in the structure and changing other areas of the home or adding on, then it's going to take significantly longer.

02. DESIGN TIME
With or without a global pandemic, you need a plan. Whether you know exactly what you want to be done and made all your selections, or you are coming in completely blind - your kitchen remodeling contractor will need to have a detailed plan to know what sizes, dimensions, quantities and types of materials to order and how to modify your existing structure to accommodate the new design. Depending upon the scope of the project and how fast you make decisions this can take 3 weeks or 5 months - or longer.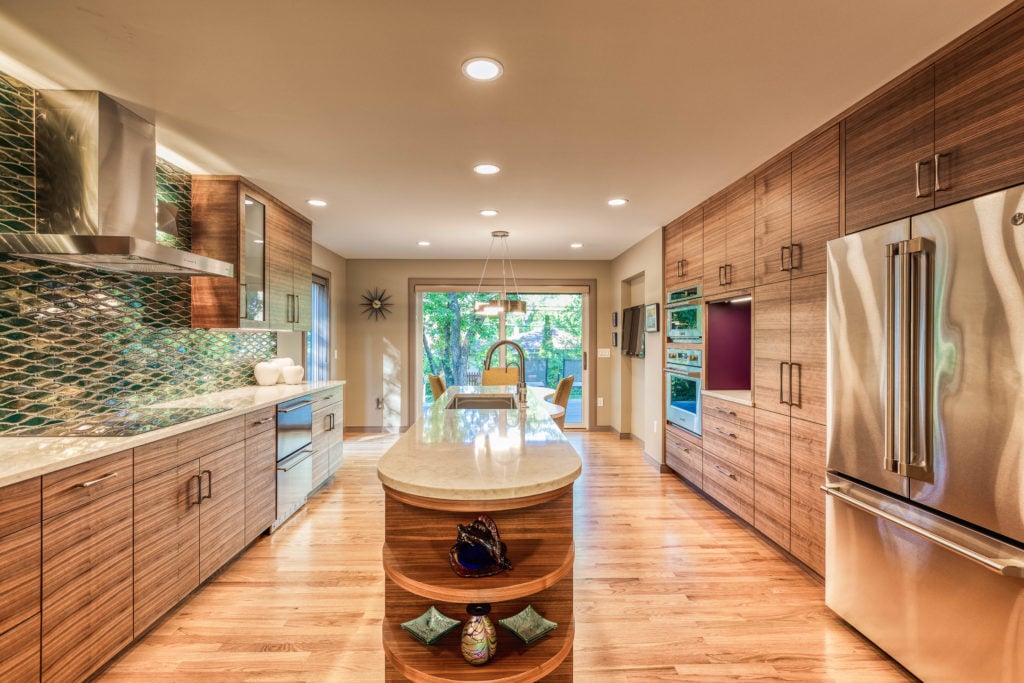 03. ARRANGING FINANCING
If you are paying in cash, then this won't be an issue. But if you plan on financing your kitchen remodeling project, make sure you have this locked down before demo starts. Due to the high demand for home remodeling — banks and lending institutions are swamped with remodeling applications, so getting your financing started sooner than later is a good idea. Not sure where to start? Check out How to Finance a Home Remodel.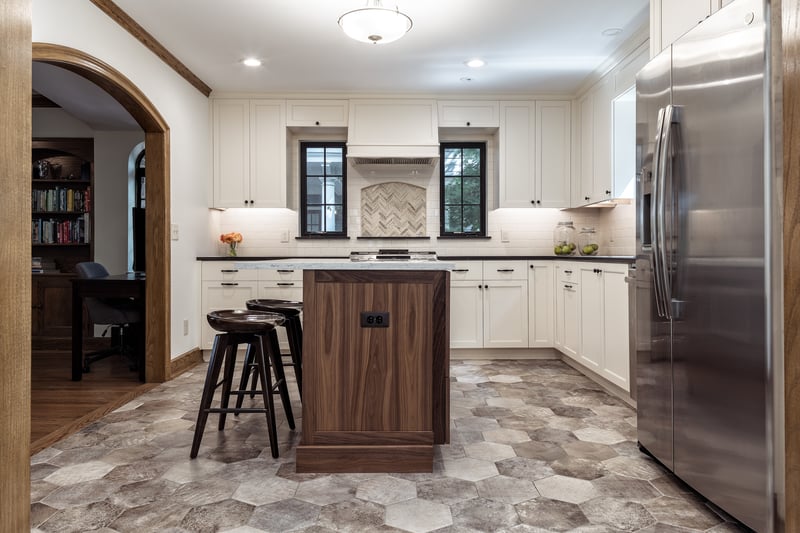 04. DESIGNER/CONTRACTOR AVAILABILITY
With the current high demand for remodeling, most of the good designers and contractors are busy. Which is great if you happen to be in that business, not so good if you want to do a kitchen remodel. Aside from the design time mentioned above, you'll need to factor in time just to schedule with your designer. If you have a busy schedule and don't have a lot of free time, then it's going to take even longer to come up with a mutually convenient time for you and your contractor or designer to sit down and talk through your hopes and dreams for your kitchen remodeling project.
05. PERMITTING
Most municipal building departments are swamped with the high demand for remodeling permits. And like many industries, they are are also dealing with labor shortages. An experienced design + build contractor will be aware of the current permitting situation in their area and will manage the permitting process for you. But, if you are planning on doing the work yourself, or acting as your own general contractor — be sure to check out the permitting turnaround times with your local municipal building department and factor those into your kitchen renovation schedule.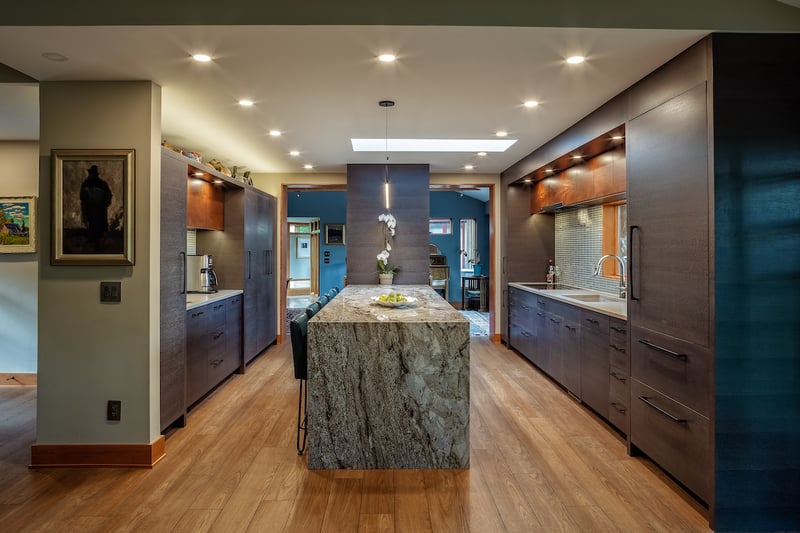 06. MATERIAL AND SUPPLY CHAIN DELAYS
Not to sound like a broken record — but we've all heard the stories of COVID affecting the supply chain. Rather than reiterating the usual reasons — let me give you some real-time examples:
Cabinetry: Our main cabinet supplier is now reporting lead times of up to 22 weeks

Appliances: 2 days - 6 months (6 months for specialty, matching or non-stainless steel finishes). Here's a great article on the local appliance situation in and around Ann Arbor. Another appliance supply-chain article notes that when thinking about ordering appliances "You should not have an issue if you are eight months to a year ahead."

Plumbing fixtures: If you want something that's not on the shelf then plan on 6 weeks at least for lead time

Specialty lumber: A recent client had to wait 10 weeks for a lattice screening for skirting on a screened porch project. In general lumber has been a volatile supply chain over the past year.

Flooring, tile and counters: This all varies, but look for something that is currently in stock if you're in a rush.

Windows and doors: Hurricanes, the Texas freeze and COVID - on top of the high demand for remodeling - all have added to the shortages, and manufacturers are having a hard time keeping up. 8 - 16 weeks is typical — especially if you're looking for custom sizes or specialty options.

Labor shortages: One of our staff reported that for a custom shower install (part of a whole-home remodel they were doing on the west side of the state), they waited over 3.5 months between template measure and actual installation as a result of labor availability - not material supply. This is extreme, but in general, scheduling has been more difficult with our trades - especially for specialty services.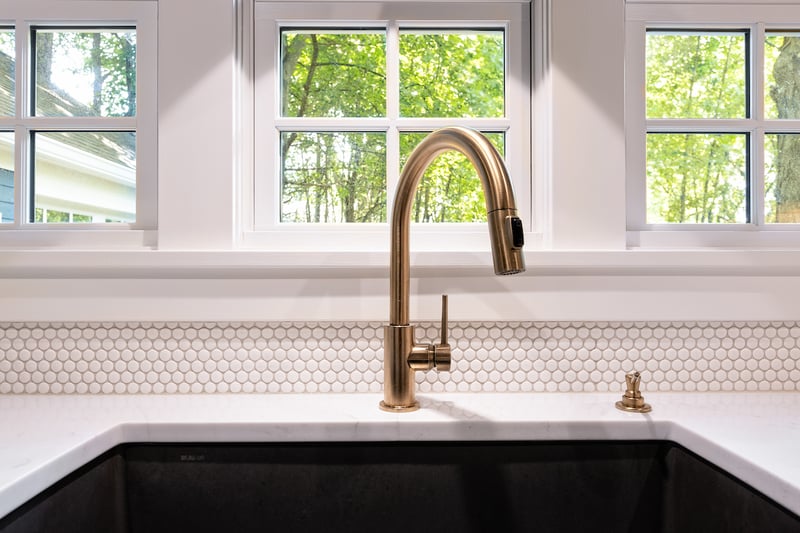 07. CHANGES ALONG THE WAY
If you start your project and at any time during the process you change your mind about anything, remember that (depending upon what the change is) — it can not only add more time to the schedule, but it can also disrupt a carefully orchestrated schedule that your contractor has thoughtfully put together. Making changes is okay, you just need to understand the fallout from those changes (both from a financial and a scheduling standpoint) and the domino effect it will have on your project's schedule.
There is good news
Most reputable contractors have been dealing with all the issues mentioned above for over a year now and have learned how to manage not only the delays, but also their client's expectations. In addition, it's no secret that supply chain and labor shortages are affecting every industry so most clients are coming into the process with their eyes wide open to the issues at hand.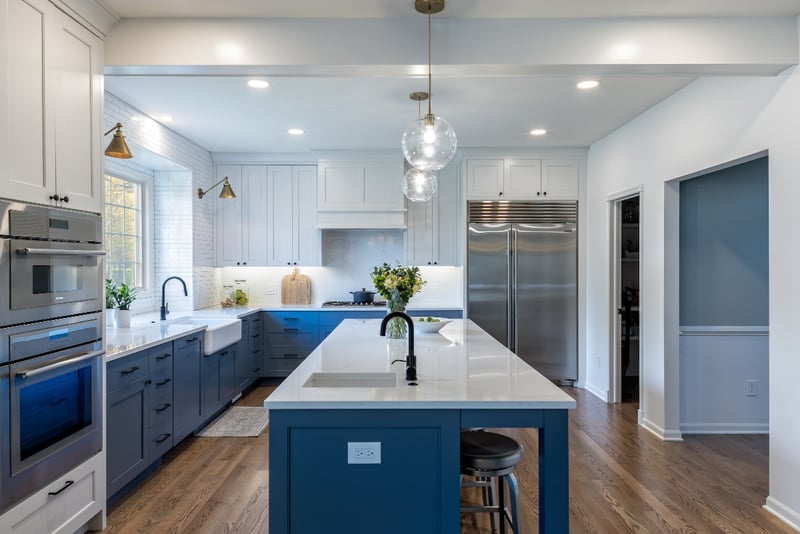 And the good news is that we are seeing things getting better. An August 2021 Kitchen and Bath Design News article notes that construction industry experts and leading manufacturers "are forecasting that the current challenges impacting the kitchen and bath product supply chain are transitory rather than permanent, and should dissipate for the most part by the same time next year."
Regardless of what the future holds — clear communication with your contractor with realistic planning and scheduling is key to having your kitchen remodeling project go smoothly.
Are you thinking about updating your kitchen for the 2022 holidays - or whenever?! We'd love to start the conversation.