What's Going on with Lumber Prices and Will It Affect the Cost of My Home Project?
One of our major lumber reps has this on his email signature:
Due to the current market conditions our industry is facing, prices quoted are only guaranteed for 24 hours. See our terms for additional provisions regarding quotations.
And it is in red on the signature!
In a recent article by the National Association of Home Builders (NAHB), the cost of lumber has increased 250% since last spring. Adding insult to injury - the market for lumber is unpredictable right now and lumber yards can't even promise prices more than a month out - or less!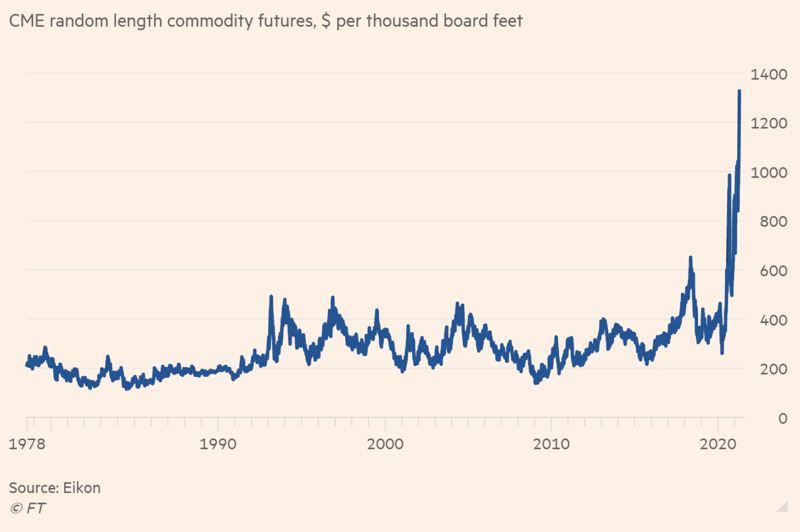 Why Have Lumber Prices Increased so Much?
There were many contributors to the price increase. We can start all the way back in early 2017 when the president raised the tariffs on lumber coming in from Canada to 24%. The US and Canada have been disputing over their softwood exports since 1982. This price hike made a shortage of lumber for the US since Canada was one of our main sources. Later in August of 2017, right after Hurricane Harvey - lumber prices rose 30% within 6 months. This is mainly due to consumers stocking up on large amounts of wood panels to board up their homes. It is typical that we see large spikes in lumber prices as large tropical storms roll in. 2018 brought forest fires which meant less supply and more demand as people were rebuilding. As we moved forward into 2019, lumber mills were trying to catch up, but they were still falling behind. Raised tariffs, hurricanes, forest fires, and decreased production created the perfect storm for the Great Lumber Shortage of 2020.
Of course, no one can forget about the year 2020. Between a global pandemic, murder wasps, and a shortage of toilet paper, it was a crazy year. A nationwide quarantine kept people in their homes as factories were forced to close - putting many people out of work. Lumber mills were either shut down or not running to full capacity as the pandemic created uncertainty in the market. Many producers cut back on production and suppliers got rid of their inventory in anticipation of a slow down in the construction industry.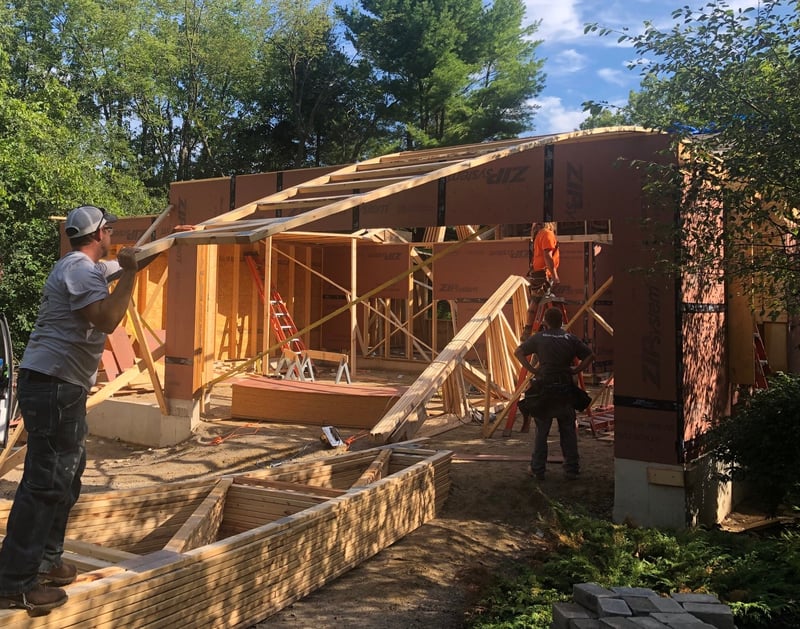 There were many other factors that played into the price hikes. Low mortgage rates in 2020 gave homeowners the idea to start building and remodeling their homes. COVID-19 also created a desire to increase or improve their outdoor spaces. Decks and screened porches became more desirable. Historically high water levels in the great lakes wiped out decks and stairways on the shores. Restaurants were building outdoor dining areas so they could open under the COVID-19 restrictions. All of these increased the demand, while production was falling off.
As a result, lumber prices have skyrocketed and currently the NAHB estimates that the increase in lumber prices has pushed the cost of the average new single-family home to $36,000 higher than a year ago.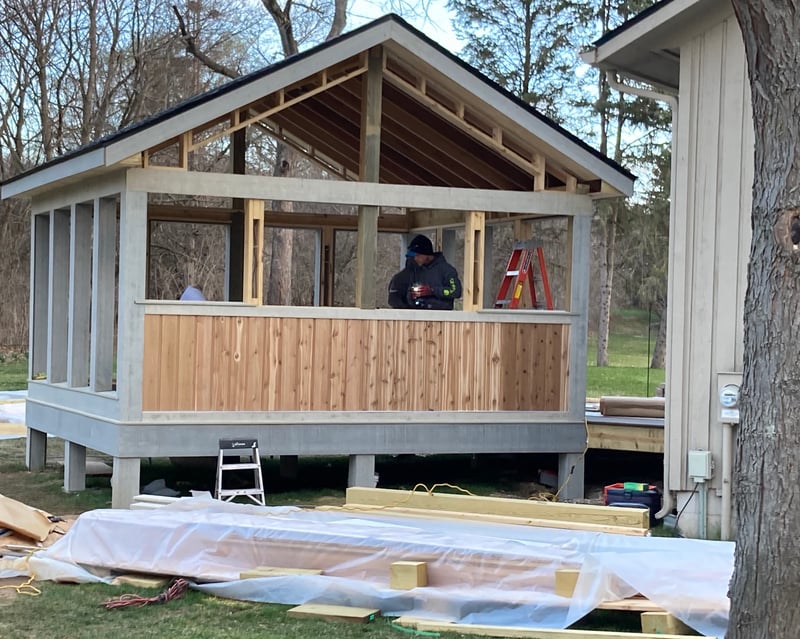 Will the prices go down?
Good question. We hope so.
However, there doesn't seem to be a consensus in the industry on timing and by how much. This recent article in the Charlotte Observer suggests that it could take a while, but experts believe that the supply chain issues will eventually get resolved and we'll see a drop in prices by the end of next year (2022).
To help with the supply chain issues - on March 12, 2021, the NAHB sent a letter to the current administration asking for "prompt action" to help solve the lumber supply chain issues. 35+ organizations signed a letter asking Commerce Secretary Gina Raimondo "to examine the lumber supply chain and identify solutions to increase production." It remains to be seen if this has any affect on how much we are paying for a 2 X 4 in the future.
Are there Alternatives to Standard "Stick Frame" Construction?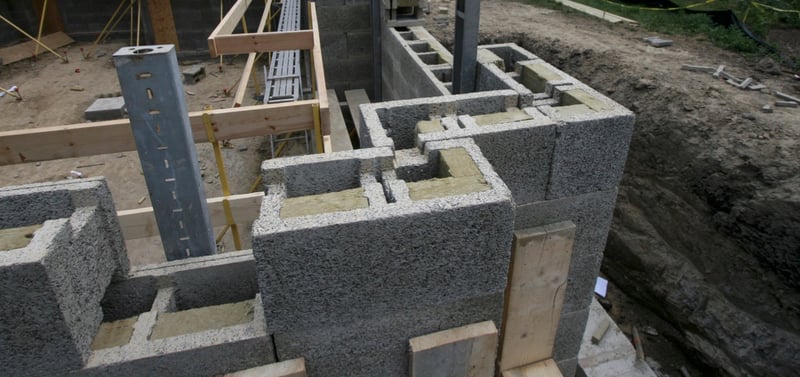 Maybe it's worth switching to another method of building as there are many different ways to frame a house. Here are a few that we recommend:
Advanced framing techniques cut back on the amount of wood needed in the framing process and allows for more insulation to be added in the walls.
Insulated Concrete Forms (ICF's) use a combination of concrete, insulation and steel to create the building frame. These are a block-type structure that creates a building envelope that is extremely strong, durable and energy efficient.
Structural Insulated Panels (SIPs) use a polystyrene (foam) sandwiched between two rigid OSB sheets. SIPs panels combine structure and insulation in one piece creating a strong and lightweight framing and roofing material that is extremely energy efficient.
If you thinking about building a custom home and are wondering about the process, timing and when to start planning...then we are here to help. Give us a call at 734-332-1500 or fill out our contact form. We'd love to start the conversation.