In the spring we posted an article on what we were seeing happening in home design as a result of a global pandemic. Unfortunately, the pandemic is lingering far too long — changing not only how we live, study and work, but also in what our renovation clients are looking to achieve to make their home a safe haven.
We talked to our designers to get their insight into what pandemic-related design changes have been common threads with their clients. It's no surprise that although the specifics may be a bit unique, the overall themes presented seem to be universal and unchanging - how to make our homes function better for how we live (and work!) in them.
design trends - What our clients are telling us
Open-Concept is Redefined: Private vs Open Spaces
Meadowlark Designer Jennifer Hinesman noted: "I've had a couple of homeowners laugh about open concept as in... 'open concept is great when it's not a pandemic and I'm not working from home with kids in virtual school right next to me!'"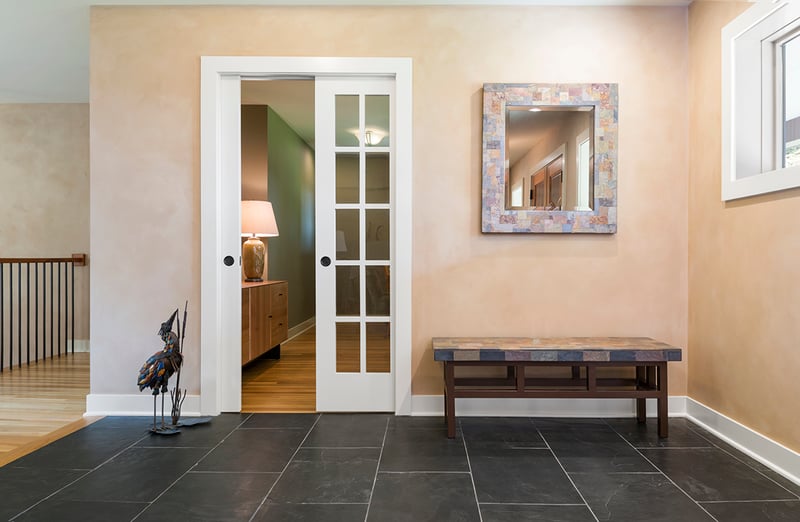 There has been loads of discussion over the past year and a half about "open-concept" design being dead. In spite of what Jen noted above, our designers feel that's a bit too harsh. What they are experiencing is that the pandemic has created the need for a balance between private and communal spaces. Private "away" spaces for working, studying and just having a personal time-out from the family — are now necessary. However, the need to be close to the ones you love while cooking/dining/relaxing has never been stronger. Both are important for our clients.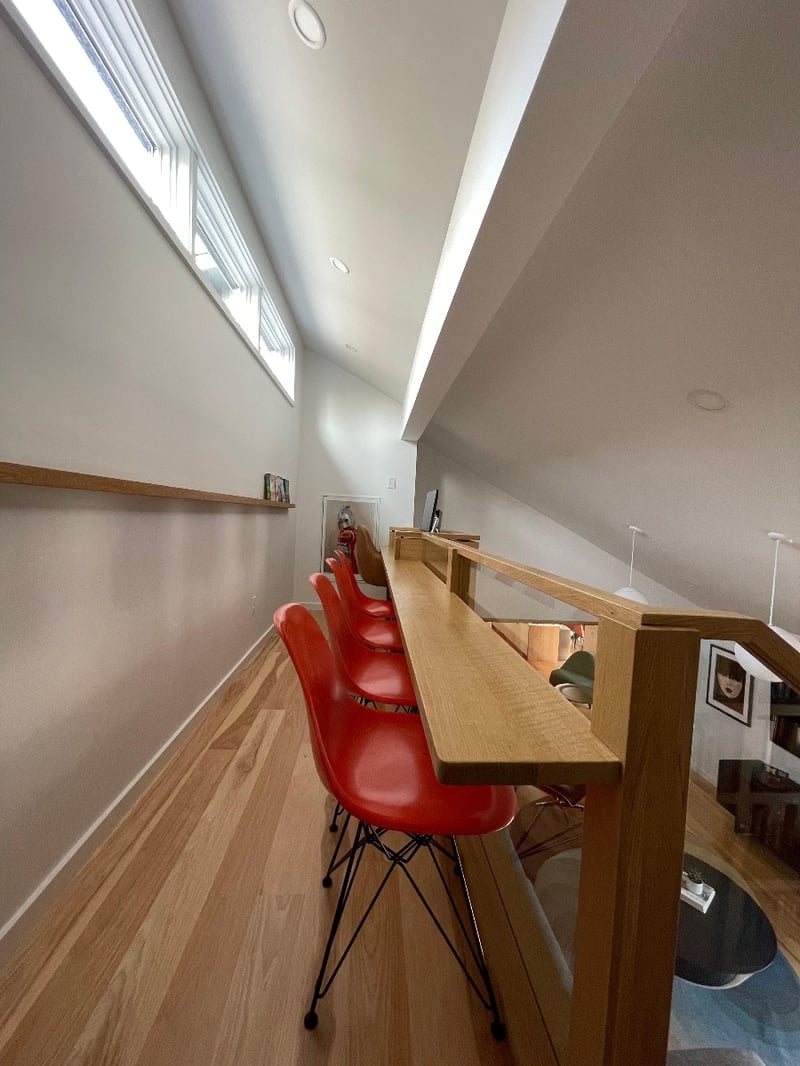 Flexible Spaces That Multitask -"Swiss Army Knife" Design
Our clients are asking for much more from their homes as a result of the pandemic. Instead of just living spaces - they are looking to work, study and live in their homes safely and comfortably. For some it could be as simple as adding a built-in desk and storage area in an existing bedroom. For others, especially in the medical field, they want a designated area where they can transition from the outside world into their home — like an updated mudroom/laundry/bath area close to an entrance.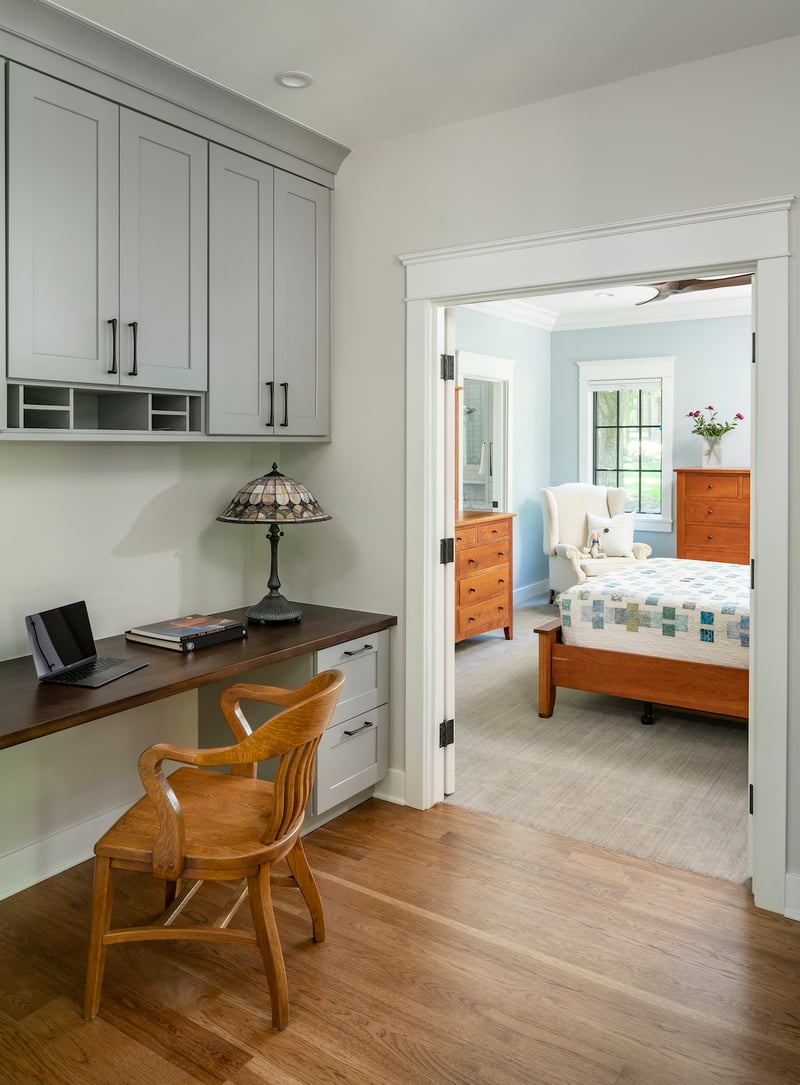 The unused separate formal living and dining rooms are ancient history. The goal is to have no space wasted - utilizing every square inch of the home and recycling spaces for different functions. Spaces that can multi-task are key and thus features like sliding doors to close off areas when needed or attractive storage solutions for stowing your work at the end of the day, are becoming key components for space planning.
We are seeing the term "Swiss Army Knife" design used to describe the need for flexibility in space planning and as our Designer Melanie Grabarkiewicz noted: "My overall theme this year has be FLEXIBILITY - we have to be flexible as times are a changin' everyday, and thus spaces have to be flexible too."
Outdoor Living Spaces
We have completed quite a few outdoor "experiences" for our clients since the pandemic began. The need to get out into the fresh (COVID-free) air whenever possible has never been stronger - especially when socializing with people from outside your pandemic pod. From seamless transitions from indoor to outdoor spaces using specialty folding or retractable doors and screens, to adding a screened porch, to building a separate detached screened porch - the desire to create comfortable, airy outdoor living spaces is a key driver for our recent home renovations.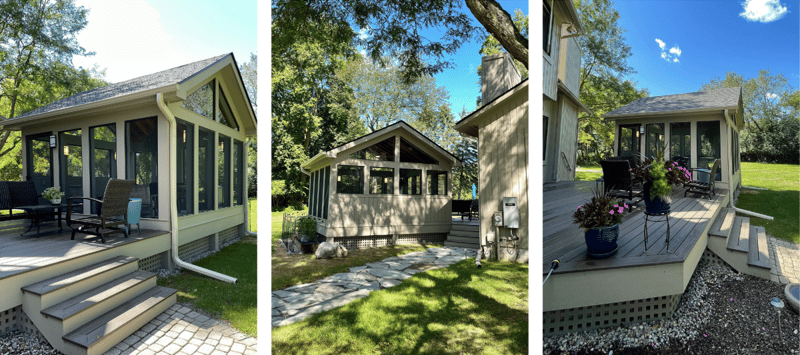 As Meadowlark designer Melanie adds: "we've done a lot of screened porches - separate space that can be used for eating living, entertaining and even for office or Zoom meeting space. Being outdoors in the open air makes people feel safer when seeing family and friends — and a covered, screened space, protected from the elements and the bugs, is a perfect solution."
Vacation Homes Nearby
Meadowlark Designer Melissa Filter noted: "As a result of the pandemic I had a homeowner who really wanted a safe getaway place to go with their family and friends. We remodeled a second home on a lake to give them a local vacation spot where they could feel safe during COVID with young children."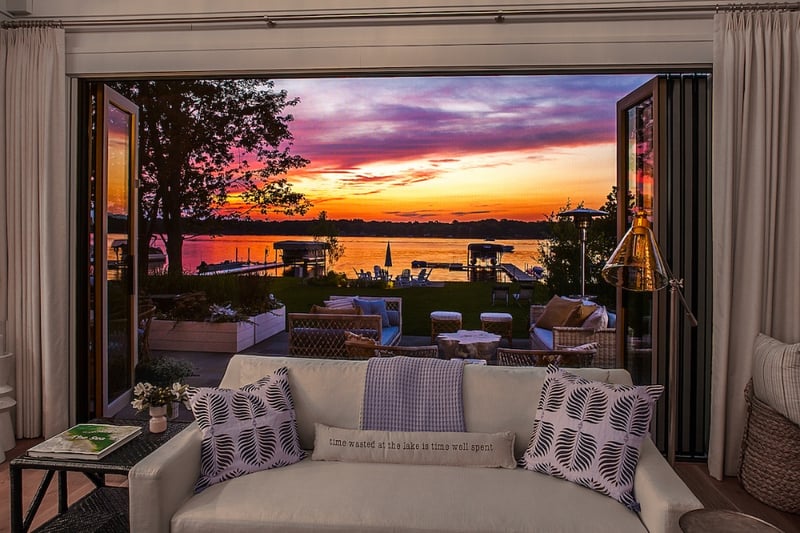 Having a place that is easily drivable from your home base has become more important during the pandemic. Melissa adds: "I think due to cutting down on travel during the pandemic, more people are considering cottages or lake homes- especially since we are lucky enough to live in Michigan where there are so many wonderful lakes and beautiful recreation spots." Having your own private place where you can getaway with your family without having to worry about airports, restaurants, hotels and just travel in general — is making more and more sense during a pandemic.

Is your home not functioning for your updated needs - pandemic-related or otherwise? We'd love to help. Give us a call at 734-332-1500 or you can fill out our contact form and we'll get the conversation started.