How Will COVID-19 Change Home Design?
There have been more and more articles emerging over the past few months addressing the issue of how differently we are living in our homes since the onset of COVID-19. Like any sea-change experience, the resulting fallout is a rebooting of our perspective and a shift in our priorities. Although it's been stressful and even traumatic for many, it can also be a driver for positive changes.
Design Changes as a Result of Past Pandemics
To start with – this isn't the first pandemic that the world has experienced and the resultant changes in home design have been well documented. An Architectural Digest article notes that closets, sleeping porches, powder rooms and subway tiles all came as a result of trying to slow the spread of infectious disease in the home.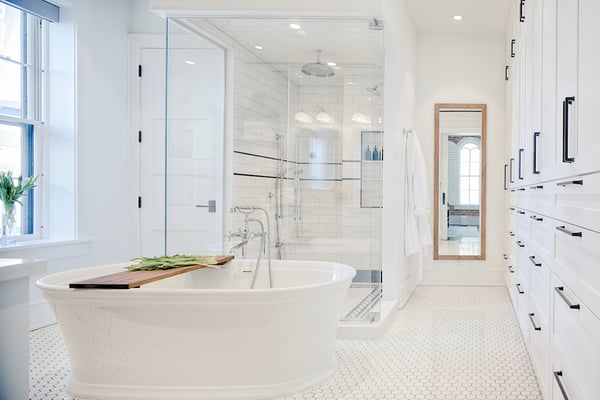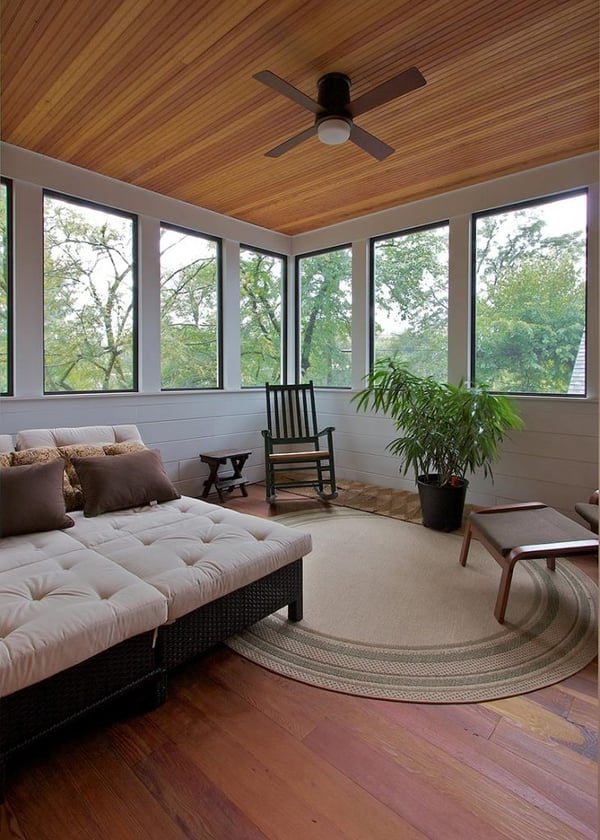 This graph done by the Architecture firm The Dahlin Group expands on those mentioned above and adds sanitary reform, improved water quality standards, changes in bathroom fixtures and changes in materials/finishes. I would even venture to guess they would argue that mid-century suburban flight was our first attempt at "social distancing."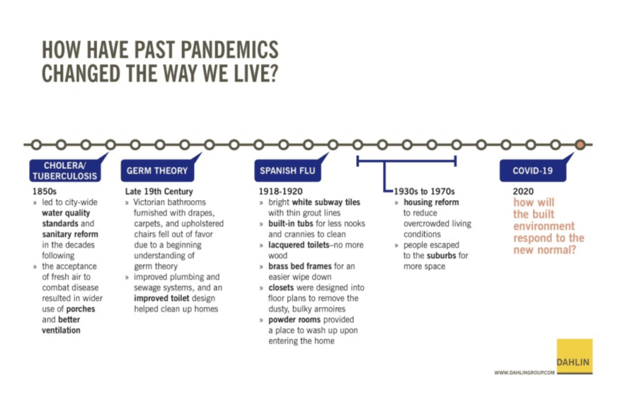 COVID-19 Related Home Design Changes – The Design Professionals Predictions
This article in Dwell interviewed 17 Architects and Designers to get their thoughts on how home design will change to accommodate the "new normal." Here are some of their thoughts:
A heightened need for connection between indoor and outdoor spaces

"Thoughtful" (aka local) sourcing – a necessity due to problems with delivery of global products

Healthy homes with a focus on indoor air quality

Energy efficiency will become more important

Spaces that are multi-functional and more fluid in their purpose

Open-concept vs private spaces – there seems to be some dissention amongst the ranks on this but overall there has to be a balance

"Japanese Model" bathroom design – separating function of spaces so multiple people can have access to bathroom needs

Smaller spaces that perform multiple duties

Separating work/schooling life from everyday family life

Homes that feel private but are part of a community

Bigger pantries and more storage

Home offices being the main office…not a secondary backup

Technology in the home is more important than ever…We may be in quarantine, but technology allows us to connect with the outside world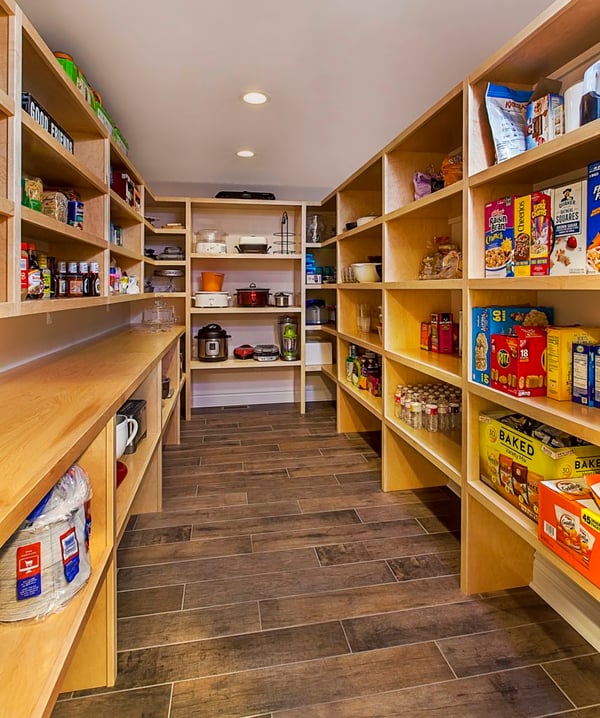 Another article from Apartment Therapy adds a few more to the list of what architects are predicting the house of the future will look like:
Mudrooms and entryways will become a necessity

Master Bedrooms will become larger with flexible spaces for desks and lounge areas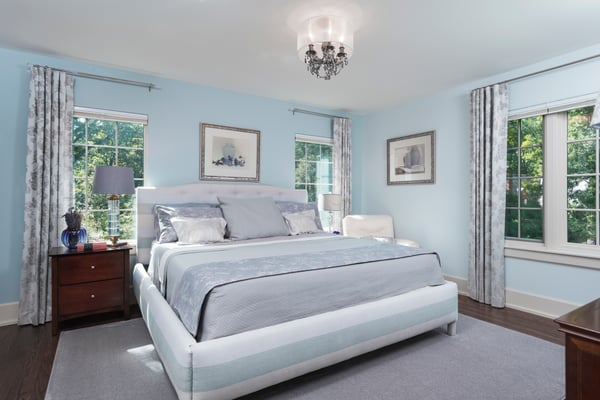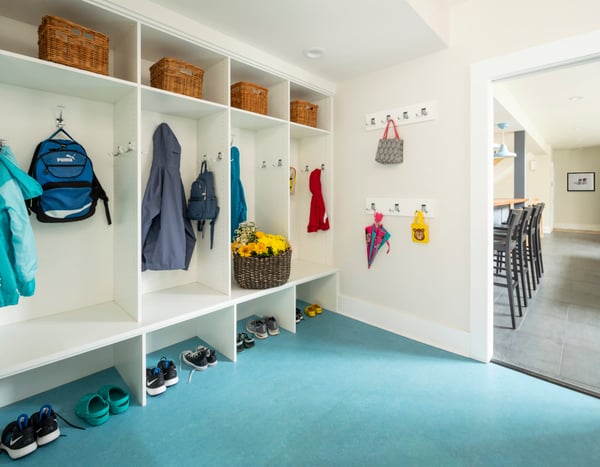 What Do Homeowners Want?
Now a weigh in from the homeowners perspective. Builder Magazine just published this article which talks about a recent study that polled homeowners to get their input on the changes they would make as a direct result of sheltering in place.
What do homeowners want? Here are the takeaways:
Open-concept design has proven to be challenging as the need for privacy increases when everyone is at home all the time

Multi-function spaces are a necessity

Germ-resistant countertops/flooring (where have we heard this before?)

Energy efficiency

Technology

Touch-free appliances, faucets, toilets, home entry

Better equipped kitchens for cooking

More storage

Home offices for more than one person

Adaptability of space with flexible walls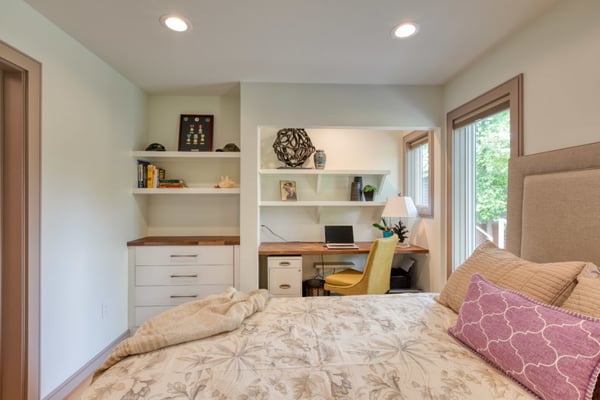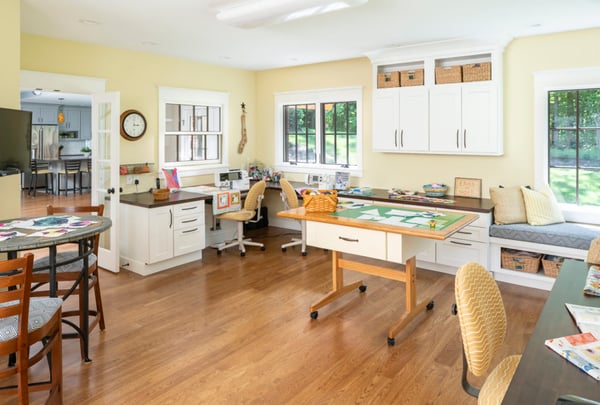 It is interesting to see there are overlaps, and in some cases we see history repeating itself, but the bottom line is we all want to feel safe in our homes. In the Builder Magazine article it states that when homeowners were asked what "home" means to them, 91% of the respondents said "a safe place."
How has the pandemic changed how you feel about your home? Need to make some changes?
Let us know how we can help you create your safe place.