It's a great question and our answer is "it depends." Every home is unique and every homeowner has unique wants and needs. There are so many factors that need to be considered when thinking about putting an addition onto your home - some are obvious, others are probably things you haven't considered. We've broken them down into three major areas: Financial, Practical, and Emotional.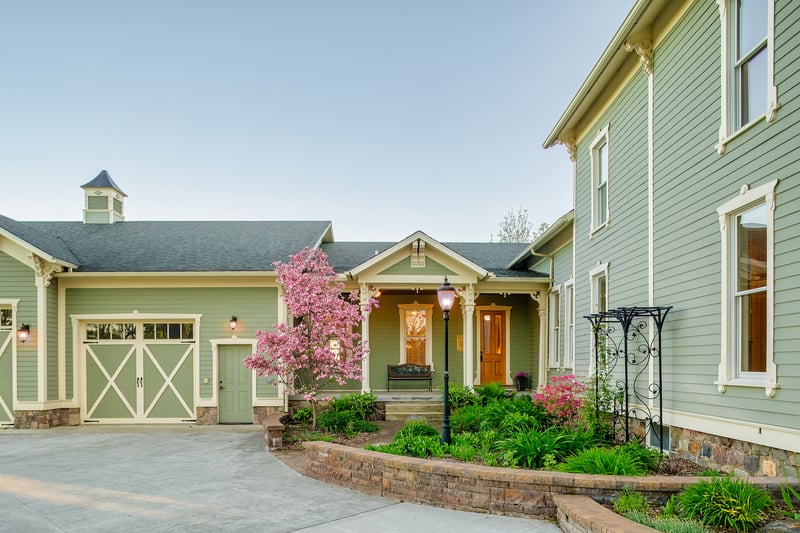 Financial Considerations
Overall cost
This will be the single most expensive thing you do to your home. To put it into perspective - most major additions are pretty much like building a new home. A home addition will include all of the pieces that go into constructing a new home which can include design costs, permitting, foundations, framing, HVAC, plumbing, electrical, insulation, windows, etc., on top of the costs for the updates needed to tie the addition into the existing home. It's a very big spend so you should be sure you have done your homework before you embark on a home addition.
Resale Value
Depending upon what is included in your home addition and how long you plan on staying in the home, realize that you may not fully recoup the cost of your addition upon resale. As a general rule we suggest to our clients that if they are planning on being in the home less than 5 years, then a home addition is probably not the best investment for their situation. If you are planning on staying for an extended time it's wise to consult with a realtor to get a sense of what your neighborhood will bear for home resale value.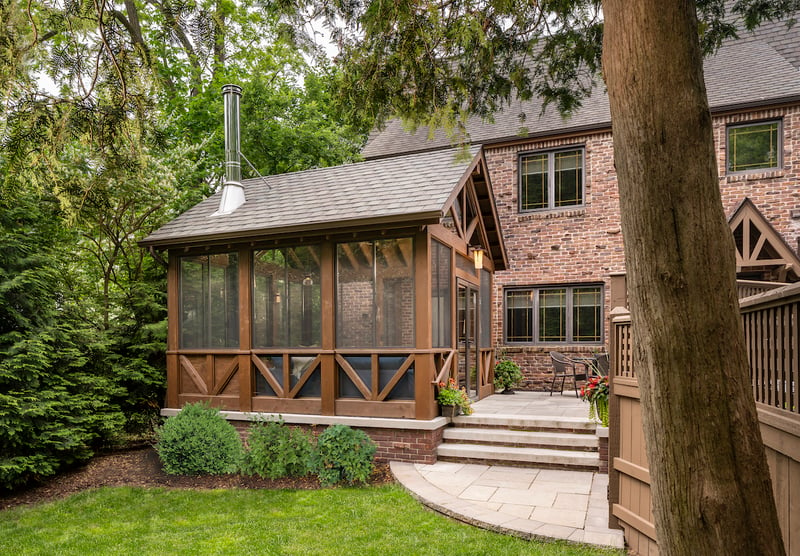 It's never a good idea to be the most expensive house on the block, but if you're seeing lots of home remodeling being done in your neighborhood, then it's probably a pretty good bet that your property will eventually absorb the cost of the addition when it comes time to sell.
Current Mortgage Interest Rates are Low
Low interest rates have made financing for large renovation projects more attractive. There are loads of options out there - everything from a standard construction loan, to a remodeling loan, to a personal loan to others. Talk to your financial institution and understand what options make sense for you and determine how much financing you can obtain. It's important to understand the financial aspect and determine a budget prior to talking to contractors.
There will be Additional Costs
The cost of the design and build of the addition is not the only item to consider when looking at the costs of adding onto your home. Here are some additional costs to factor into your financial planning:
Increase in Property Taxes: More square footage, more bedrooms, more bathrooms all add to the property value of a home, which also means your home will be re-assessed upon completion of the project and you will see an increase in your yearly property taxes.
Higher Heating/Cooling Costs: Additional square footage requires heating and cooling. It's important to talk to your contractor to understand what updates are needed to your existing mechanical systems to accommodate the additional square footage.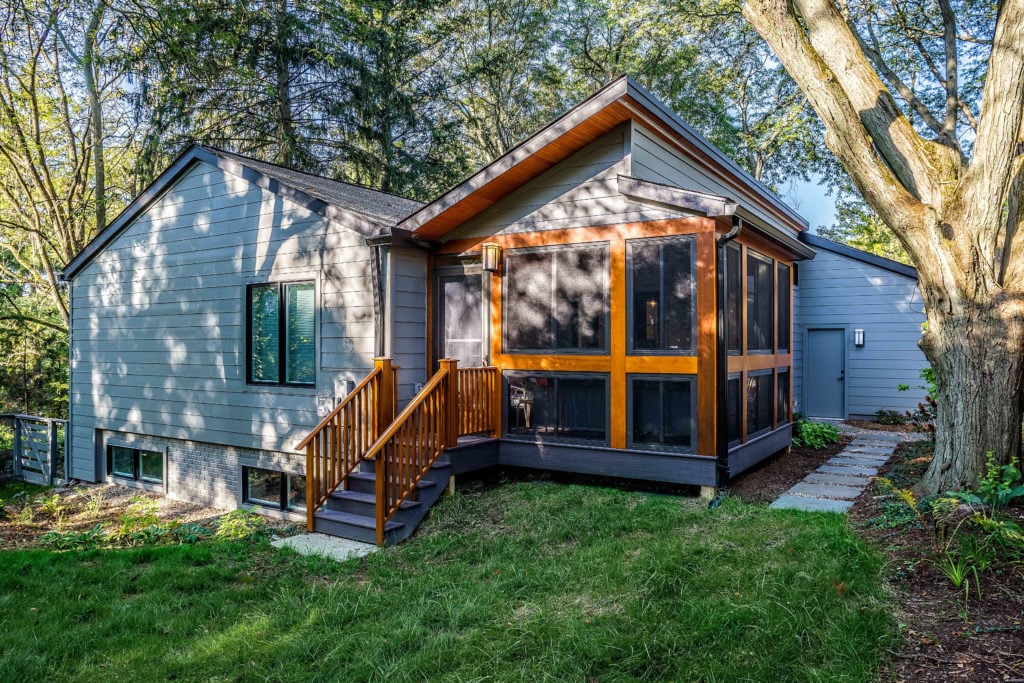 Rental costs while under construction: Whether adding on or just doing a major renovation - there are pros and cons to moving out of the home during construction. But, if you do opt to live elsewhere, then factoring the cost of the rental is important.
Practical Considerations
Setbacks, Variances, HOA Restrictions
Are you on a tight lot? Are there setback requirements that would require a variance to be able to add onto your home? Are you in a community with a Home Owners Association (HOA) that has strict guidelines on how you can improve your property? All these questions need to be answered before you start designing that perfect addition you've been dreaming about.
Historical District Limitations
If your home is in a historic district or has been registered as historic by the local historic commission, there are usually limitations to what you can do to the exterior of your home. Changes to your roof, windows, doors, porches, etc., will all have to be approved by the commission. We highly recommend finding a contractor who is familiar with the local historic district guidelines and has experience in renovating historic homes.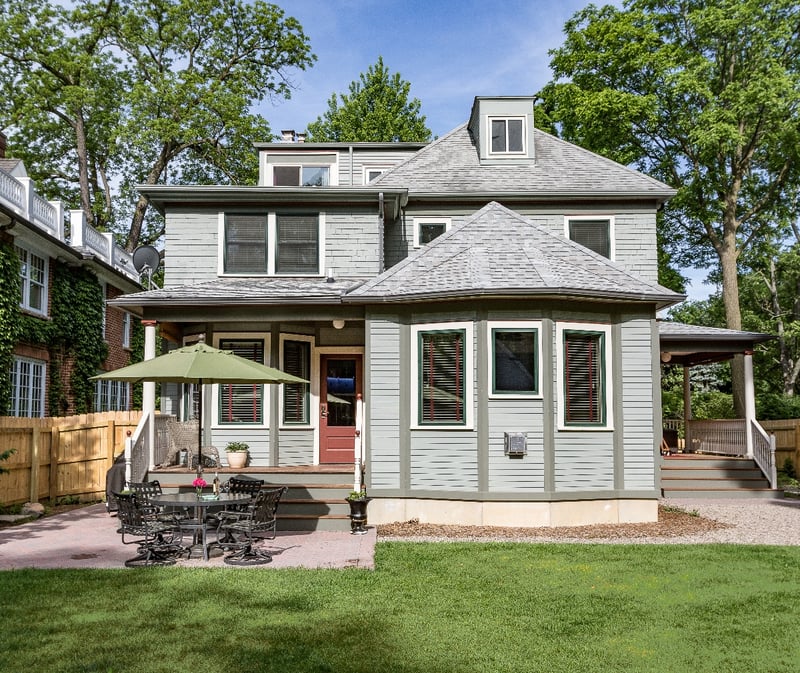 Are you willing to give up yard space?
If you have a big yard, this probably isn't going to be an issue. But if you are on a small lot consider the change the addition will make to your outdoor experience. Do your kids love the outdoors and love to play in the yard on jungle gyms, swing sets or trampolines? Will there be room? On the pro side - If you are an empty-nester, a smaller yard that requires less care may be a plus.
HVAC, Mechanicals, Insulation, Window updates
A major home addition or renovation is the perfect time to update the systems and structure of your home. For your HVAC system - it is important to talk with your contractor to understand how the additional square footage will add to the heating and cooling load in your home. You will most likely require a larger system to keep the new spaces comfortable. It's also a great time to consider updating existing windows and insulation while under construction. It will add to the up-front cost of the project, but it will pay out in lower energy bills and more importantly, a more comfortable home.
Accessibility
If you are looking to age in place in your home, then adding on is a good time to think about accessibility. Do you need one-story living which includes a first floor primary suite? What is the access like from exterior to interior if someone has mobility issues? Are doorways and hallways wide enough to accommodate a wheelchair? Or, perhaps you don't need to add on - maybe a remodel of your existing home is all that is needed. All these questions need to be asked as they are key to the comfort and safety of your home. Look for a designer or contractor that has a Certified Aging In Place Specialist (CAPS) on staff.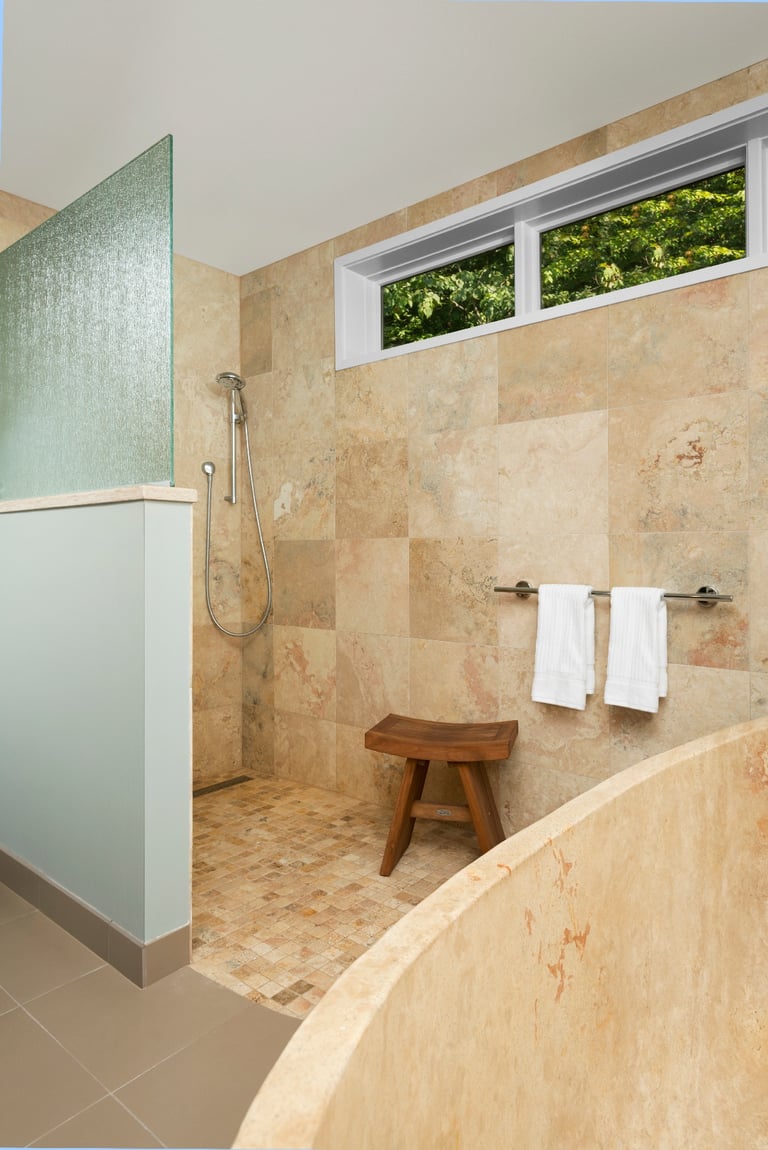 Emotional Considerations
Why do you feel you need to add on?
If you are feeling cramped or in need of more private space or just tired of the clutter - you should ask yourself: Do you really need an addition or are there ways to reconfigure the space you have? Are there areas in the home that are underutilized - like a basement or attic or even a large living room that you rarely use? Remodeling existing spaces will, in most cases, be less costly than adding a new structure to your home and a good designer can think "outside the box" to find solutions that don't require an addition.
This is where you want to live
Love the home, love your neighbors, love your neighborhood. That's a pretty big reason to stay put and look at making your home work better for you. It will also be an important mantra to remember while going through the construction process. Knowing you will have a beautiful home that works for you and your family in the neighborhood you love will make it all worthwhile.
Design that meets your needs and pleases your eyes
When building an addition it shouldn't be just about adding a box onto a certain part of your home. It should be about creating a space that flows visually from old to new both from the interior and exterior. Any contractor can add a box onto the side of the home, but to get a design that meets the clients wants and needs, and flows seamlessly from the original part of the home into the new addition - that is our goal. The biggest complement from our clients is when they tell us that their new addition "looks like it's always been there."
Comfort, Safety, Aesthetic, Function
All of these are important to how you feel in your home and if you can't check off all these boxes in your current situation, then it's definitely time for a change. If you do decide to add on, or do a major renovation, make sure that your finished project will check all of these boxes as well.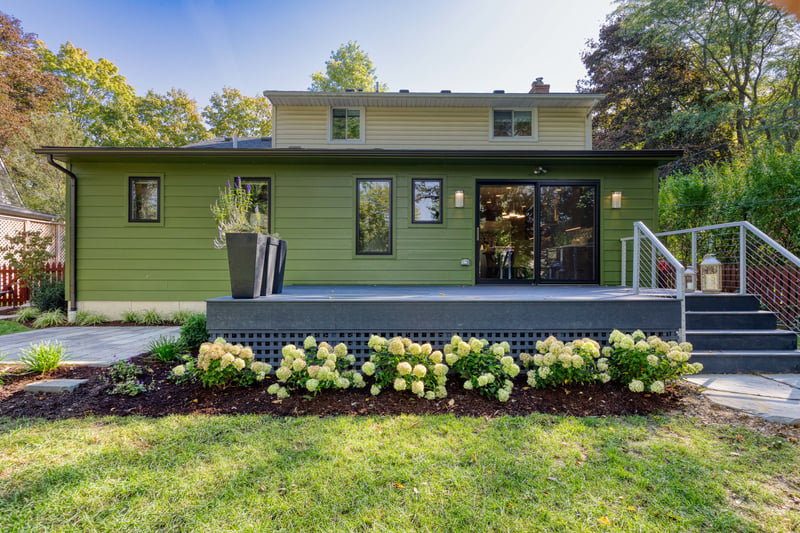 Still not sure if a home addition is the right answer for you? Download this quick and easy quide to see if a home addition makes sense for you. Whether it's an addition or just a reconfiguration of your existing space - we'd love to help. Call us at 734-332-1500 or fill out our contact form.