Many homeowners decide to add to their homes for a more functional and comfortable space that allows them to stay in their home rather than moving. To prepare for a home addition project, it's useful to understand what is involved. A home addition requires many pieces of the design build process to flow together - everything from the designing to permitting to securing trades and materials to the actual construction - these all need to be carefully orchestrated to get the project completed. Here is a list of 5 general steps to a home addition process:
1. Explore your options and assess your budget
First, you should ask yourself what you're hoping to achieve with an addition and address any problems you'd like to solve. Is it simply adding on another room to entertain family and friends, or making the kitchen larger, or building a new primary bedroom and bathroom on the ground floor? Determine the scope of the project and assess your budget. It's important to be prepared for all of the work that is involved and to have a realistic budget. Many homeowners have unrealistic expectations of the cost of such a project, so it's important to set a budget and be prepared to compromise, if necessary. If you are looking to seek financing for this project, now is the time to look into what options are available for you. Many design + build firms, like Meadowlark, can assist you in this process.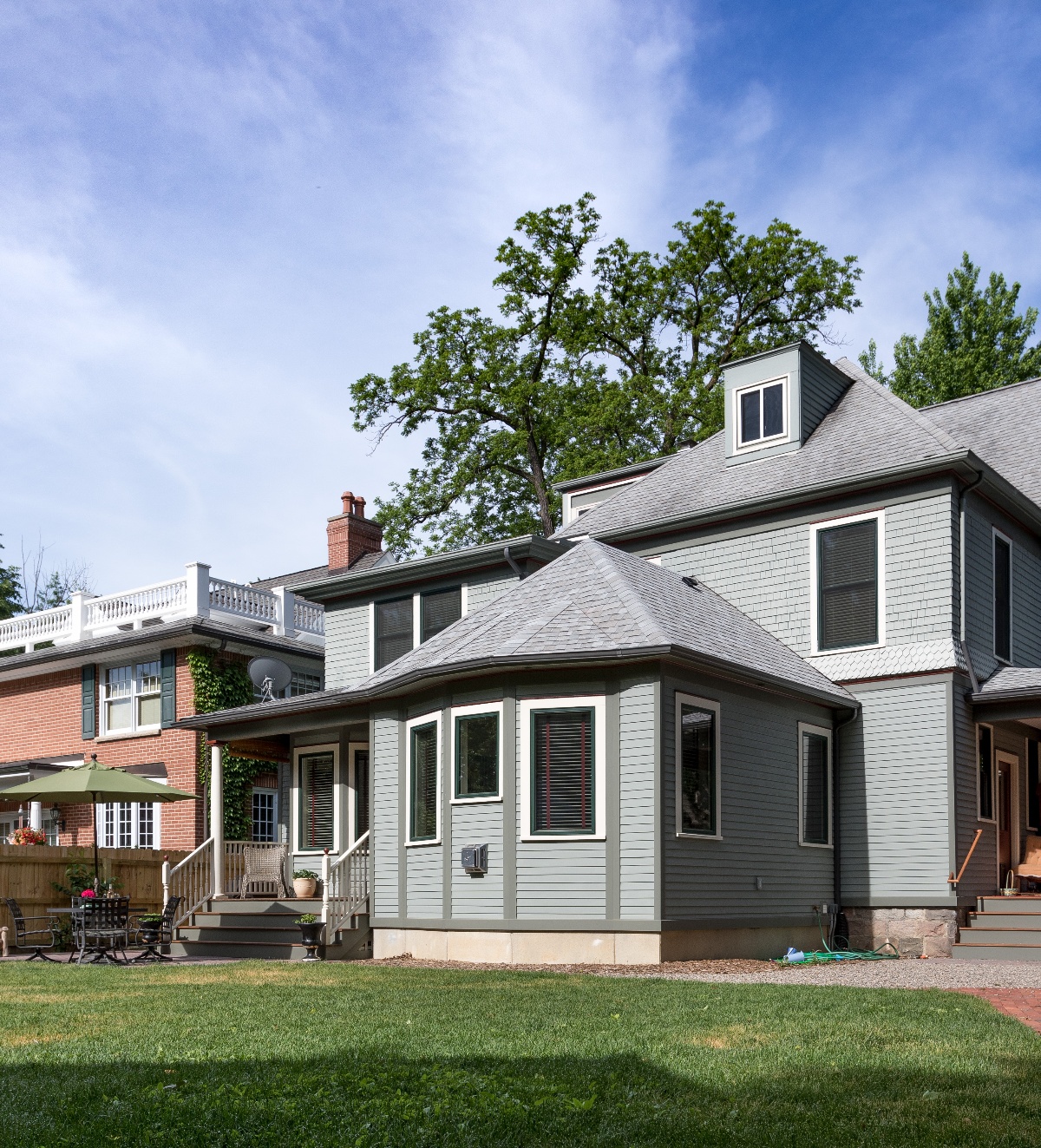 2. Select a Contractor, or a Design + Build Firm
Regardless of the size of the project, finding the right contractor is important. It can make the difference between the project running smoothly or being a nightmare with poor quality and broken promises. Choosing an experienced residential contractor or using a design + build firm will allow for a better understanding of what is involved with the project, ensuring quality, and keeping the project progressing at the right speed. It's also important to find a contractor that holds a valid license and liability insurance.
Hiring a design + build firm, like Meadowlark Design + Build, who can provide a complete package of services-- the design consultation, construction drawings, and project management-- is often a preferred way to go. Meadowlark has developed a seasoned team of construction professionals over the years. Our subcontractors and suppliers are carefully selected based on their experience, craftsmanship and reputation. They know and understand our expectations for quality, cost control and timely completion which in turn creates more value for the homeowner. A good project relies on teamwork, and teamwork requires trust and communication.
3. Finalize Design, Material Selections and

Obtain Permits/Approvals
You've selected your contractor or design + build firm, you've finalized your budget and have the financing scenario established and now it's time to start construction...right? Well, not exactly.
With the current supply chain issues most suppliers are experiencing extremely long lead times for delivery. It's more important than ever before to make sure that all of your cabinets, tile, flooring, windows, appliances, countertops, etc., are selected and ordered. This means that the majority of your design decisions need to be finalized well in advance of construction beginning to ensure that the project proceeds smoothly and stays on schedule.
Before physical construction can begin, required permits must be obtained. Your design + build firm or contractor should be aware of what the local building codes and regulations are and they will secure the necessary permits. If you live within a housing association, you may need to check what type of rules are in place regarding changes to the property and whether approval for the addition is needed.
And finally...you need to think about where you are living while under construction. Is there a comfortable and safe way to physically separate your family from the construction areas or should you consider alternative living arrangements?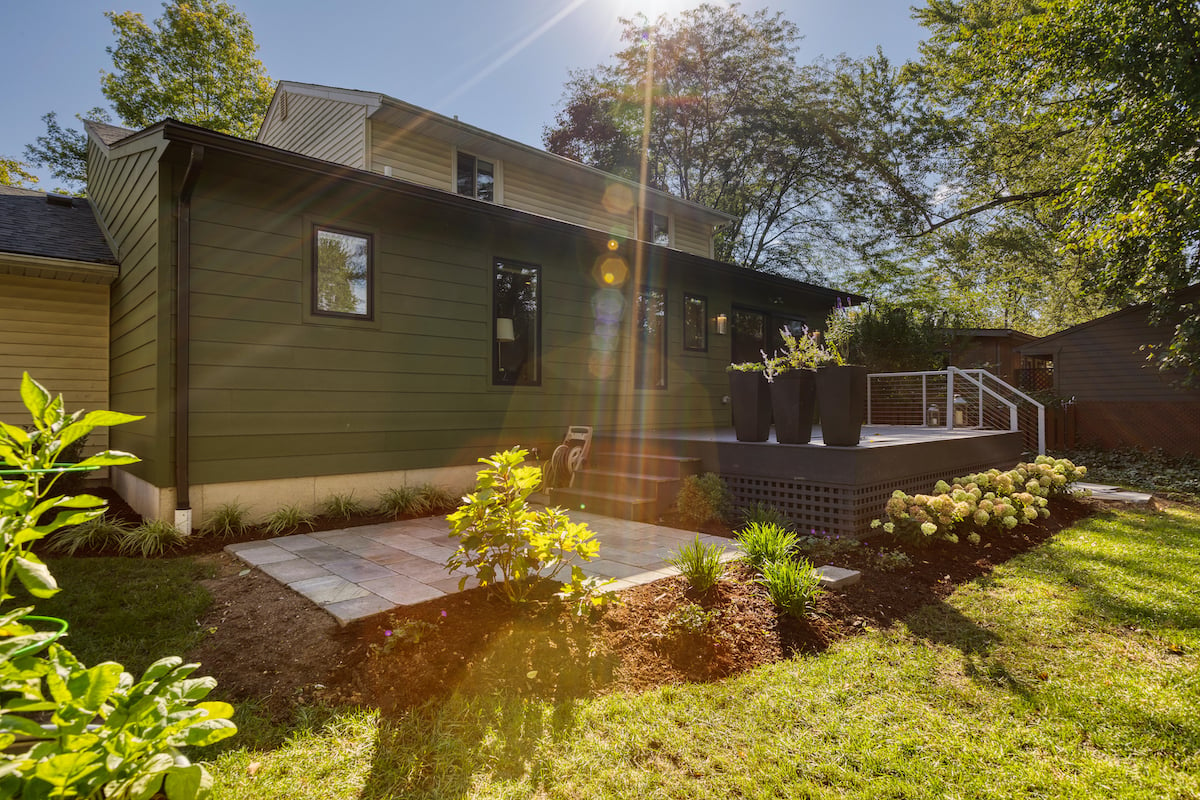 4. Preparing the Site and Start Construction!
Now you are into the tangible construction process. This can be broken down into the following steps:
Build or Pour the Foundation

Complete the framing

Floors, walls and roof are built and necessary cladding is applied to the exterior walls.

Windows and exterior doors are installed.

Rough-in the electrical, plumbing and HVAC systems.

Install insulation and drywall

Install finishes: cabinetry/flooring/tile/plumbing fixtures/lighting and electronics

Final walk through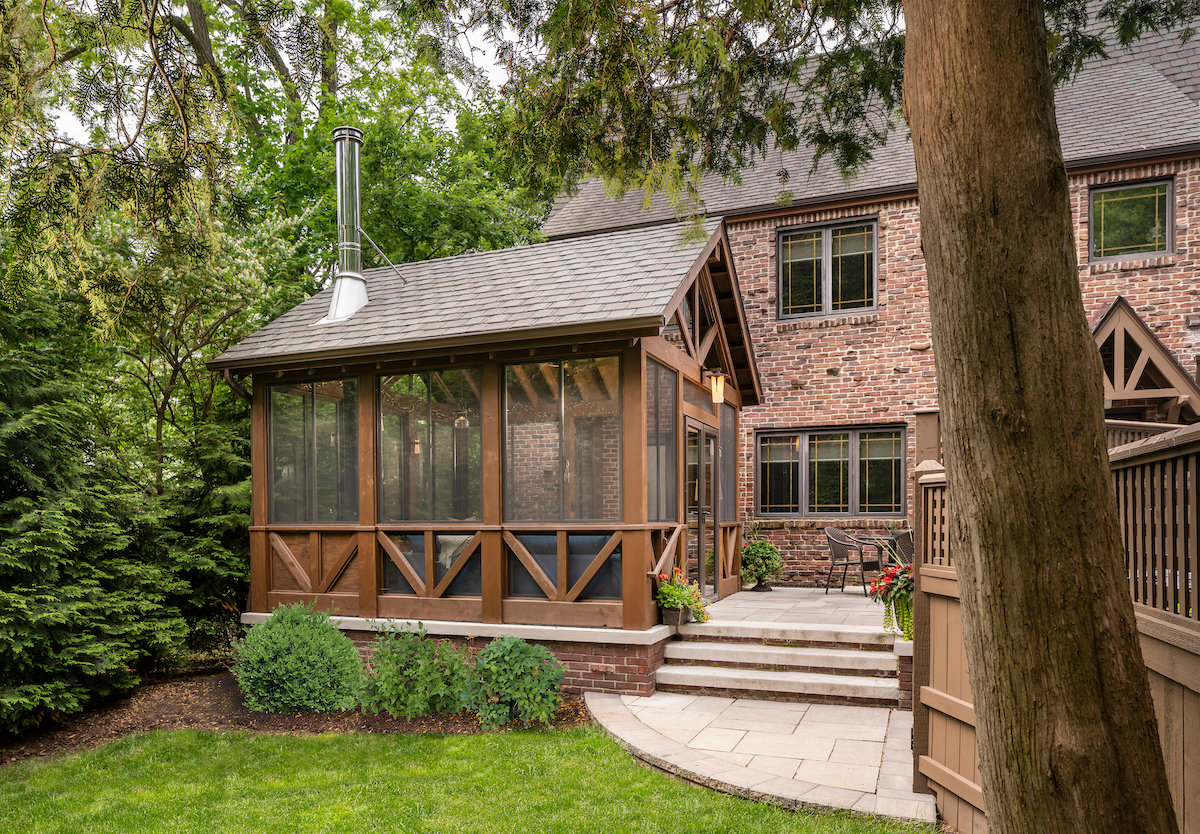 5.

Move in and Beyond
The long awaited finish has arrived and you are ready to move back in! After the addition is completed and you're living in and using the space, you may spot items that need to be corrected or adjusted. Most contractors and design + build firms will allow you to make a list of these items and will complete the finishing touches necessary. Many firms will also have a warranty that will work with you to resolve any issues with the project for a set time period.
At Meadowlark Design + Build we provide a wellness visit on the one-year anniversary of your project completion to ensure everything is in top shape. And for a full three years after completion our warranty department will help answer your questions or resolve any concerns related to the project. Beyond that, we have our Encore Division which was created specifically to support our existing clients for any repairs or small projects they require in their home.
Are you thinking that an addition may help your home function better for you but don't know where to begin? Not even sure if a home addition is the right option for you? (Check out this quick and easy guide: Is a Home Addition Right for Me?)
We can help. Give us a call at 734-332-1500 or fill out our contact form. We'd love to start the conversation.