To stay or not to stay? When planning for a home renovation — that is the question! When it's time for the construction crew to move in, it can be difficult to decide whether to stay in your home through the disruption and the noise, or find a temporary place to hang your hat. If you're not sure which option is best, this blog from the remodeling experts at Meadowlark should help give you a little direction: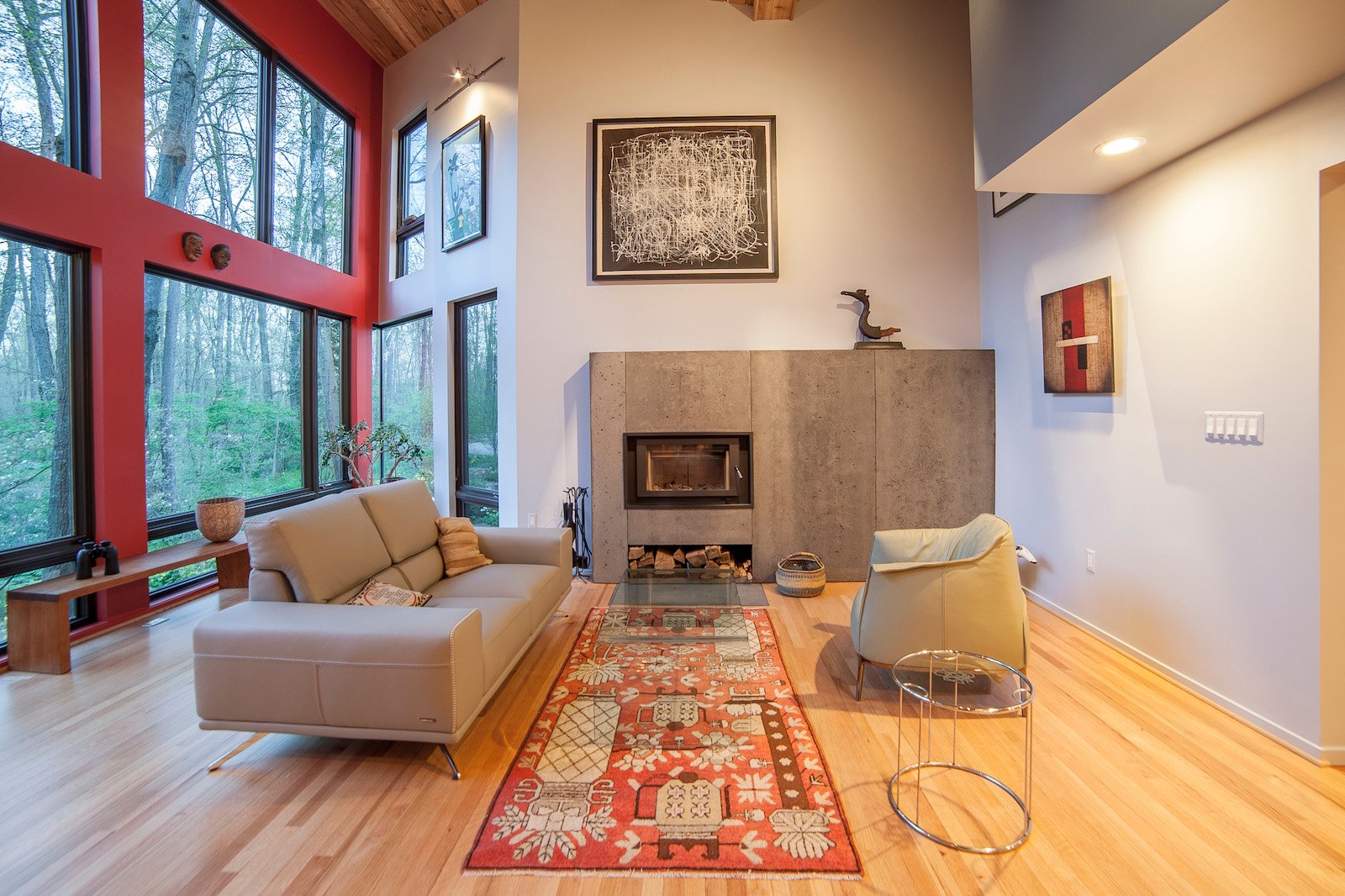 What Are You Renovating?
Before you decide to stay or go, first decide what you're renovating. The size of your project will have a big impact on your decision.
A whole-home remodel, home addition or even just a kitchen remodel are big projects. You'll need a big crew, and while they're working they may have to shut off the water, gas, and even electricity to those areas that are essential to your daily life. In general, if you're planning any kind of big or extensive remodel like this, it's a good idea to move out while the professionals get the job done.
If, on the other hand, you have a smaller project in mind — say small tile updates to a second bathroom or a simple basement finish — then it might be possible to stay in your home through the renovation. These smaller projects will go quicker, and if they're being done in areas of your house you don't use daily, then it's possible that you could stay in your home.
As with any big decision, to stay or go during your renovation really depends on you and your home. But, to help you come to the best conclusion for your family, here's a closer look at the pros and cons of each option.
Staying Through a Renovation: The Pros & Cons
Make sure you've read through both the pros and the cons of staying in your home through a renovation before you make a final decision.
Pros:
Cost Savings. The big reason many people choose to stay in their homes during a home renovation is the cost savings. If you can stay in your home, you don't have to worry about paying rent elsewhere.

No Moving. Beyond the cost of moving out for your renovation, there's also the work. Staying in your home through your renovation means less packing and less hassle. That said, it's still good to remember that you will have to move your personal items and furnishings out of the renovation area.
Cons:
Construction Noise. Any in-home construction project is going to be noisy. If you'd like to stay in your home through your renovation, make sure you have a plan for pets and children who will be extra sensitive to the noise. If you're hoping to get any work done while the construction crew is around, you might also want to plan to be out of the house during the day as much as possible.

Construction Mess. Construction is not a clean process. From sawing to drywall installation to sanding and more, it all creates a dusty mess that's often not confined to just the renovation area. While any crew will work hard to contain their mess, construction dust has a way of settling on any surface throughout your home.

Renovation could take longer than planned. If anything happens with your renovation — like delays in material supply or unforeseen problems with the existing structure — it's possible that your renovation timeline could be extended. That means more time living in a construction zone, without your bathroom, bedroom, basement, or whatever you're working on.

Uncomfortable. No matter how you slice it, living in your home while it's being worked on is just not the same as your regular day-to-day experience. Regardless of the size of your renovation, it's inconvenient and uncomfortable to live in a house that's under construction.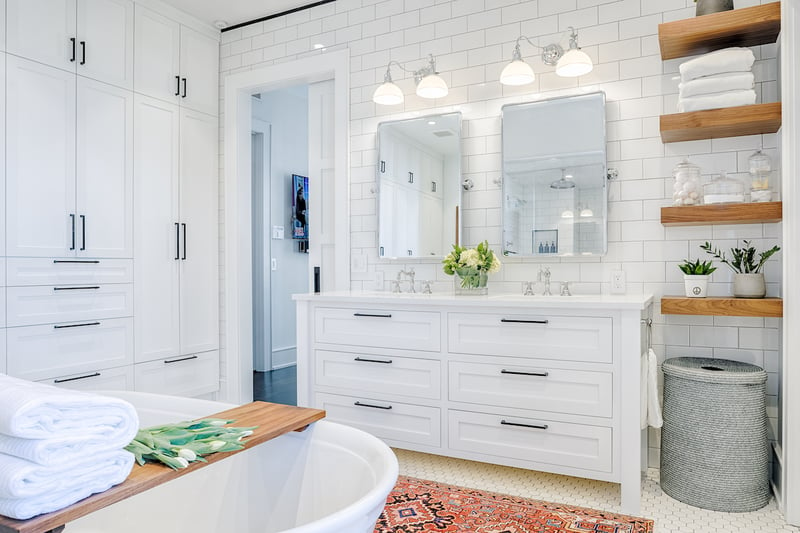 Moving Out For Your Renovation: Pros & Cons
Are you pretty sure you're not going to stay in your home through the renovation? Here are a few positives and negatives you'll want to be prepared for:
Pros:
You don't have to deal with the mess. Whatever is happening at your home, you don't have to deal with it. Any construction dirt, dust, or noise is all happening without you. When you move out, you're making a move to save your sanity.

Your family is comfortable. You have all of the amenities you're used to, just in a different home. You're not living in a construction zone, which means you can go about your day normally. You won't need to make special plans for kids or pets or plan your day around a noisy construction crew.

You're out of the crew's way. One often overlooked advantage of moving out of your home for your renovation is that your family is out of the construction crew's way. When they don't have to worry about disturbing you as much, they can go about their jobs freely, which can often contribute to a faster renovation timeline.
Cons:
Rent. While there are a ton of benefits to moving out of your home during your renovation, those benefits do come at a cost. And that cost is rent. Unless you're lucky enough to live near a family member with a big home and a gracious heart, you'll likely be living in a rental while your renovation is underway. And while that means a lot for your sanity, it does cost a bit more on top of what you're already spending for the remodel.

Renovation Could Take Longer Than Expected. There is always the potential that your renovation's timeline could be extended. In the event that your renovation or remodel's timeline is extended, you may find yourself having to look for another apartment or even a hotel, should the timeline extend beyond the term of your lease. To avoid this, always look for accommodations with a flexible lease term, and make sure you're prepared to pay an extra month of rent.
Should You Stay Or Should You Go?
After reading through the pros and cons, you've likely come to a conclusion based on what your plan is for your home, and what is most important to you. In general, if you're planning to do any kind of major renovation, beyond one bathroom, bedroom or basement, it's best to move out to save your sanity, and to give the construction crew the space they need to get the job done quickly.
If you're tackling something small that won't take up your entire home, it might be possible to stay, but make sure you've considered all possibilities, and have a plan in place to keep pets and children safe and comfortable.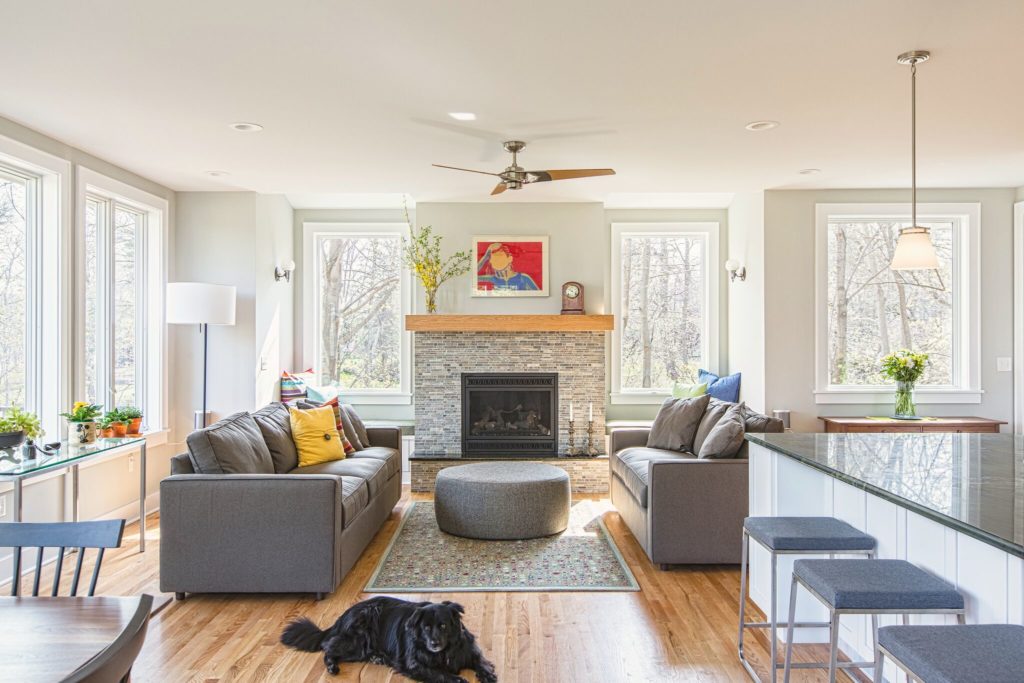 Planning a renovation for your Ann Arbor home? Here's another great guide to help you get started with your remodel. And if you're already ready to start, let Meadowlark Design + Build walk you through the process with exceptional design and top-of-the-line craftsmanship. For more information about our remodels and renovations, contact our team today.