Moved into a fixer-upper?
Just know this home's layout isn't your forever favorite?
If you're planning a large-scale home renovation, a phased approach is a great way to break down that big, overwhelming process into smaller, digestible steps. And when you're working with smaller steps, you're able to stop and reflect after each one, which can help ensure that you're maximizing your time and your investment.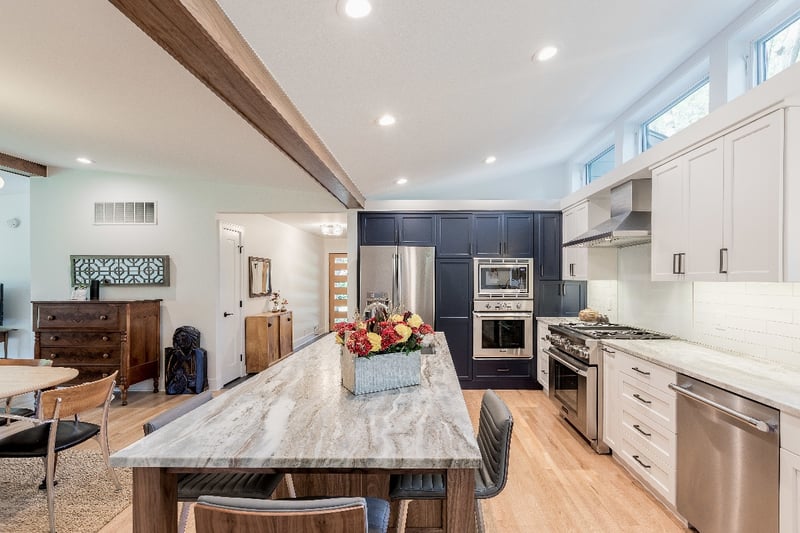 A phased renovation process using Master Planning is a trick that's worked out beautifully for a number of Meadowlark Design+Build clients, but there is one big problem. If you're spreading your renovation process across multiple projects, how do you know where to start? Here's a quick guide to help you prioritize the order of your home's renovations, brought to you by our remodeling experts.
What Room Should I Renovate First In My Home?
Our best piece of advice is to start with your biggest, messiest jobs first — if you're able. This could include anything from updating your floor plan to a major home addition. When you get the big projects done right off the bat, it helps minimize the work you have to do in the future.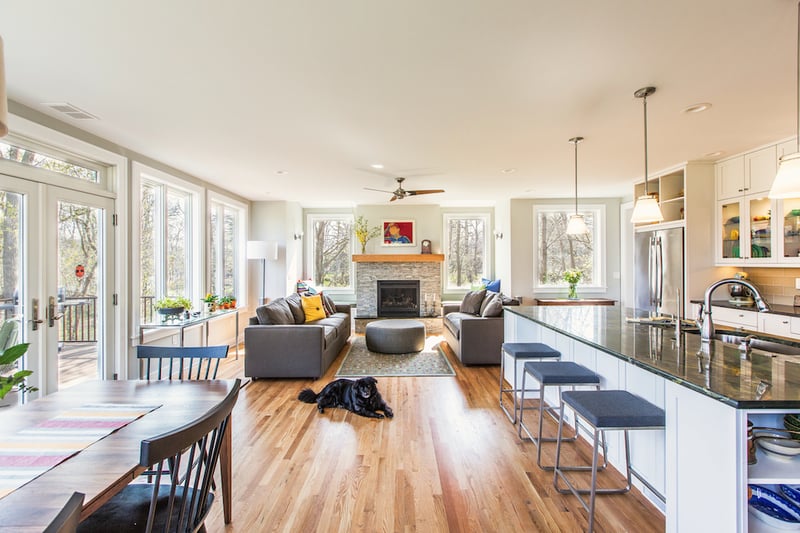 You may also choose to base this decision on starting with interior or exterior renovations. We often see the best results when homeowners put exterior renovations, such as roofing or siding, near the top of their list. However, this always depends on what's most important to you or what time of the year it is. If you wish to start renovating in January, you may have a better outcome starting with interior projects.
If you're not planning on any large floor plan or exterior updates, just start with the room or project that means the most to you! If there's a certain room you've been looking forward to, or that may have the greatest impact on your lifestyle, it's a key indicator that you should prioritize it.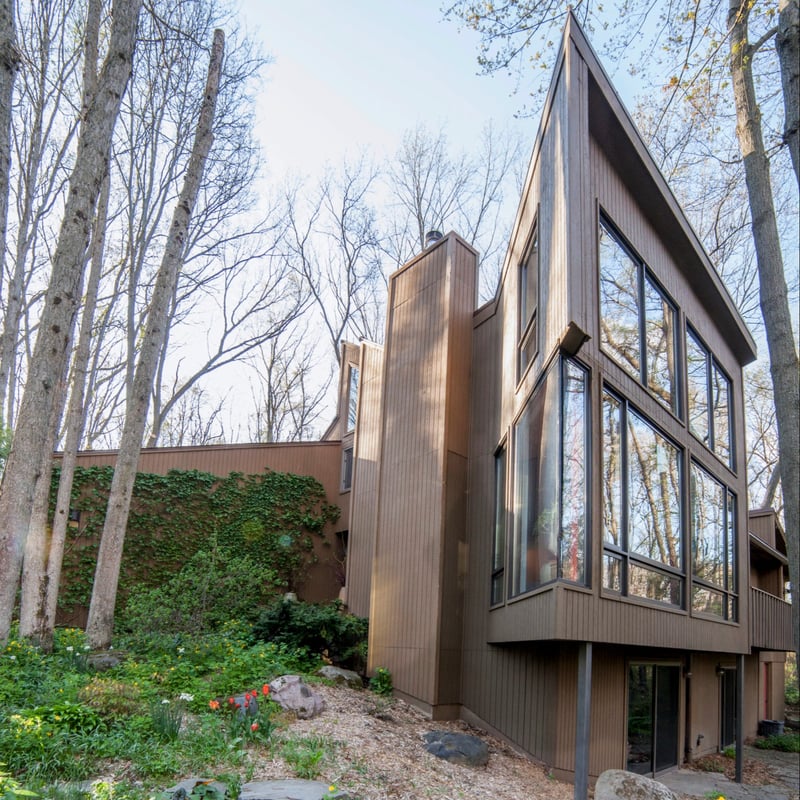 Projects to Do After Large-Scale Renovations
Once you have the biggest, messiest projects out of the way, you can start looking at the projects that are smaller, but still important to your home's overall aesthetic. Other projects that fit well in this part of the renovation timeline are the ones that will boost your home's value the most. Things like finishing basements, adding screened-in porches, or bumping out your master bedroom are all good choices here.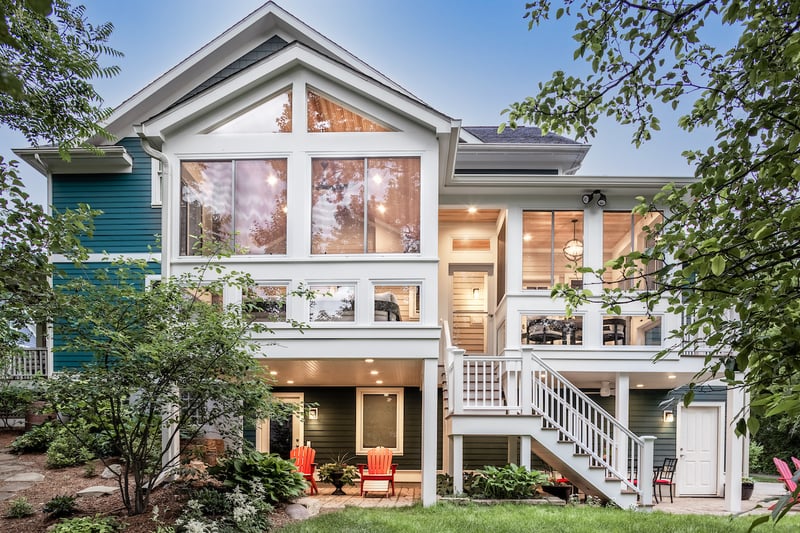 Don't Forget About Utilities Systems
Before you get too ahead of the game, it's important to remember that utilities systems and hookups shouldn't be a last minute addition. Instead, they should be a key consideration in each step of your home renovation process. You need to make sure things like plumbing, HVAC, and electrical are properly in place, otherwise your remodel could run into serious functionality issues.
Think about it: if you've just installed a beautiful free-standing tub, but your existing water heater can't fill it, you've got a problem that will take some extra time, labor, and money to fix.
Last, but Not Least: Pay Attention to the Little Things
Once all your big projects are done, you can start to focus on small, cosmetic updates. For some homeowners, this includes converting a bedroom into a work-from-home office, and for others it includes updating an outdoor entertainment space. No matter what this step looks like for you, it's the time to take final touches into consideration — giving your newly renovated home the unique personality you've always wanted.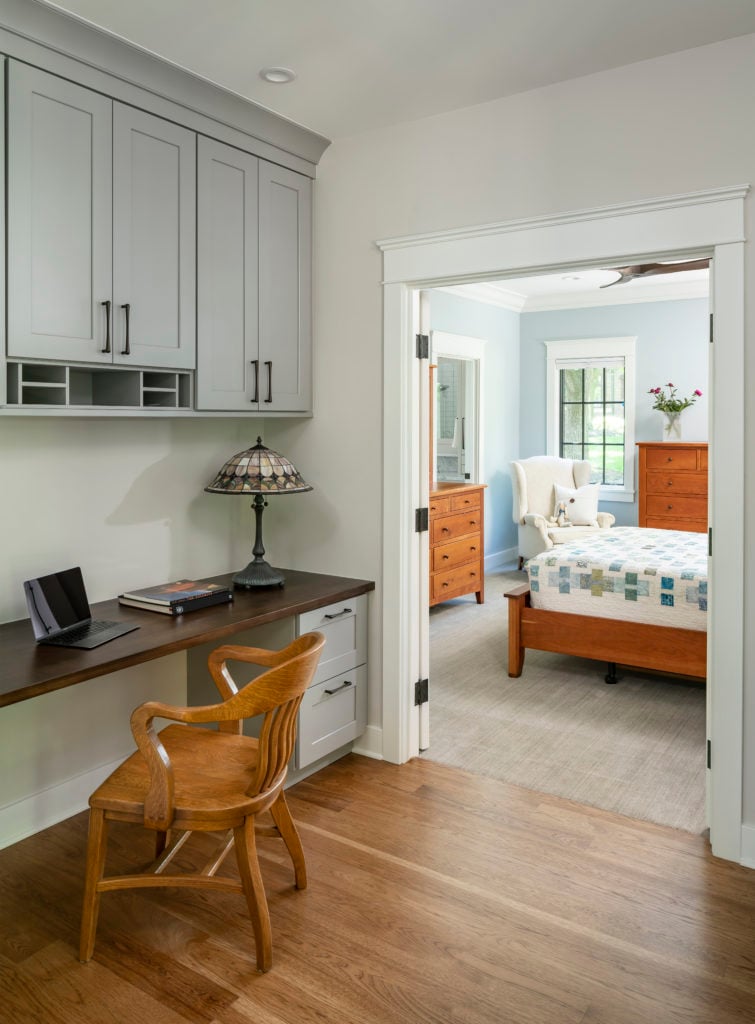 Planning to renovate your home in phases? The Meadowlark Design+Build team often works with clients to renovate their homes step by step. Check out this Client Story: An 80s Redux to see exactly how we bring a phased master plan approach to whole-home remodels. And if you're still just not sure where to start, our team of experts is here to help. Give us a call or contact us online today.