THINKING ABOUT A REMODEL BUT DON'T KNOW WHERE TO START?
Whether you've decided to add on, change up your home's layout, or refresh your kitchen or bathroom, a home remodel is a great way to make the home you already love work even better for your family. But, if you're new to home remodeling, you might be wondering, "Where do I even start?"
Before you consider calling a builder or a general contractor, it's a good idea to organize your thoughts, determine exactly what you're looking for and set a budget. Having a general idea of these will help the rest of the remodeling process go much more smoothly. Here are a few questions to ask yourself:
Why Do You Want to Remodel?
Before you even consider what you'd like to remodel, start by identifying why you want to remodel.
Has your lifestyle changed?

Is your kitchen not working for you anymore?

There's clutter everywhere! You need more space.

Your home has major issues, you're concerned about safety

You're tired of the outdated/worn/broken finishes

Are you embarrassed with your entire home?

You're kids are taking over and you don't have enough private space

Are you finding that your home is not conducive to your "Work From Home" lifestyle?
Whatever the reason, there's probably some "pain" behind your decision to start a remodel. If you can identify those pain points you'll be on the right track to starting a home remodeling project that addresses your needs.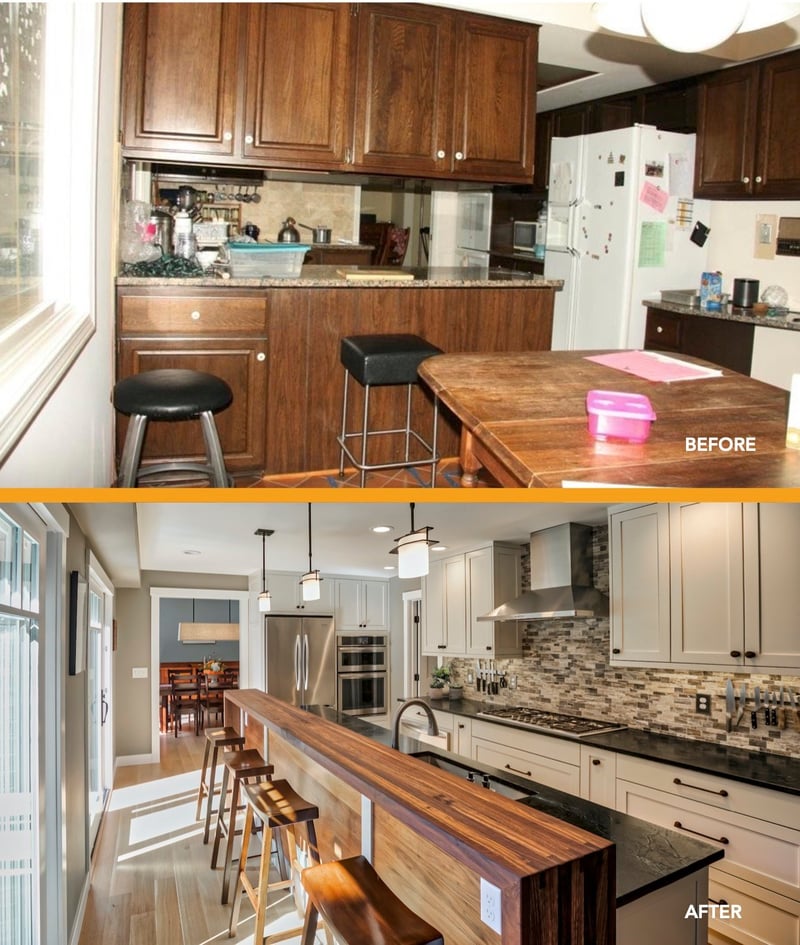 What Do You Want to Remodel?
Now that you know why you want to remodel, consider what exactly you want to remodel. For example, let's say you decided you want to feel safer in your home and better prepare your home for gracefully aging in place. That "why" gives you direction for the rest of the project. For this example, you'll probably be looking at changes that incorporate a first-floor master bedroom and improve the accessibility of your home.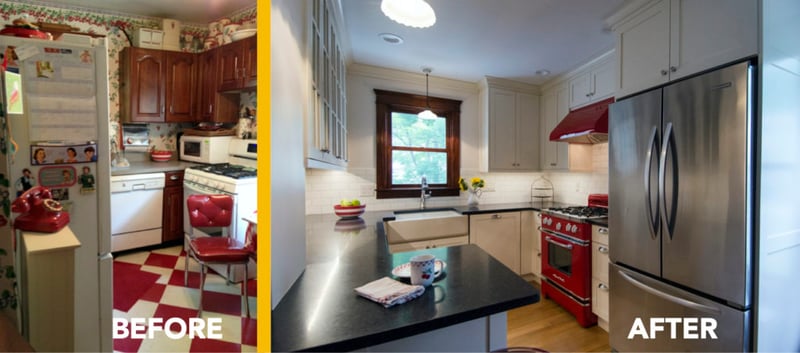 Once you've determined the "why" and "what", you can start to make a list of the things you'd like to include in this remodel that will address those concerns. Make sure your remodeling "wants and needs" list is specific — you can always make changes later on, but it's helpful to have all of your thoughts in one place to start.
Does this Project Make Sense For Your Neighborhood?
Another important consideration to make before you start remodeling your house is whether what you're considering makes sense for the neighborhood - especially if this is not your "forever" home.
Maybe you'd like to put on addition, reconfigure the first floor and update all of the finishes and appliances. While that is sure to be a beautiful project, will the investment make sense if you are planning to sell the home in 5 years? Will your neighborhood be able to absorb the additional cost you are putting into the home? It's never a good idea to have the most expensive house on the block when it comes time to sell.
If you're planning to stay in your home for the rest of your life, this is a consideration that might not matter much to you, but if you're planning to sell down the road, it's important that you make improvements that suit your lifestyle without pricing your home out of your neighborhood.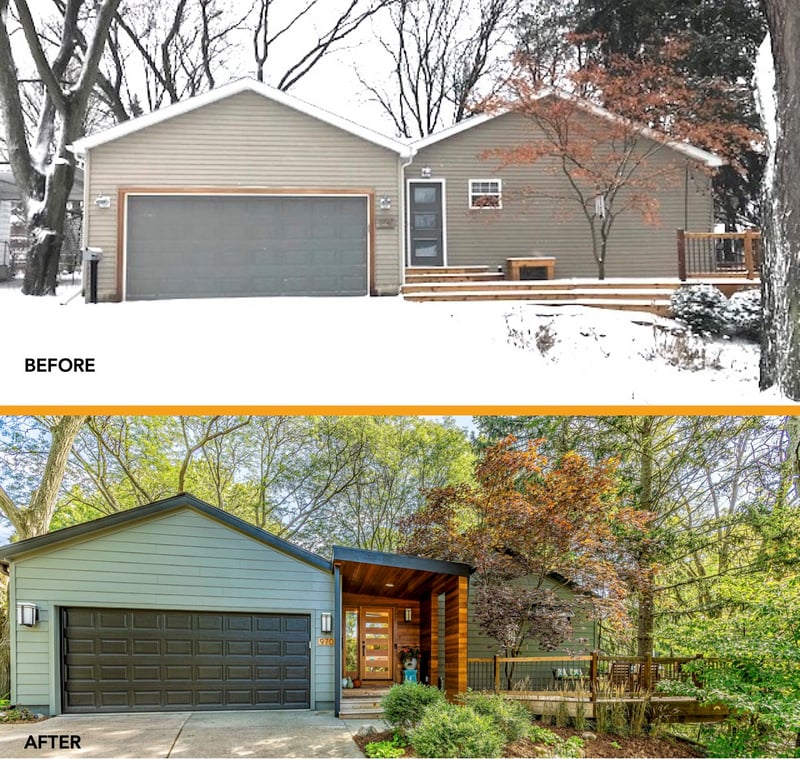 What's Your Budget for this Home Remodel Project?
The final factor to consider before you start remodeling your home is your budget. The cost of every renovation will differ widely based on the project scope, the level of customization and finishes selected, the existing condition of the home and the type of contractor or builder you want to work with. It's always a good idea to have a ballpark number in mind. An honest contractor or builder will let you know if this number is in alignment with your project goals. If there is a wide gap between the budget and the project scope - they can also give you ideas on other options to consider that may be a good compromise.

We can help
Want to remodel your home, but not sure where to start? We get it!
A home remodel is a big undertaking. If you have questions about the process, how to prepare, or what to expect, talk to the Meadowlark team.
And for a better sense of what kind of remodel you need, check out our quick worksheet, "What Type of Remodel is Right For You?". This guide will help you figure out how to start that home remodel project according to your unique goals for your space.
Happy planning!