Love many aspects of your home, but can't stand some others? That's not an uncommon feeling for homeowners to have, but that doesn't mean it's one you need to live with.
One of your options? A remodel.
Remodeling is a great choice if you need significant change but are still attached to some parts of your home — especially the location of it. Although it may not be as costly and time-consuming as selling, buying/building new and moving, it does still have some inconveniences, so it's important to make sure the time is right.

When to Remodel: 6 Telltale Signs
At Meadowlark Design+Build, we regularly work with homeowners who are looking for solutions to make their home look and function better for them. Below are 6 common factors that make them realize it's time to remodel.
1. You're Embarrassed by How Your Home Looks
If you find parts of your home to be outdated, in need of repairs, or just plain ugly, it can hold you back from achieving the lifestyle you want for yourself and your family.
You may be too embarrassed to invite guests over for dinner. Or parts of your home are so beyond repair that you have just given up altogether. Either way, a remodel's calling your name.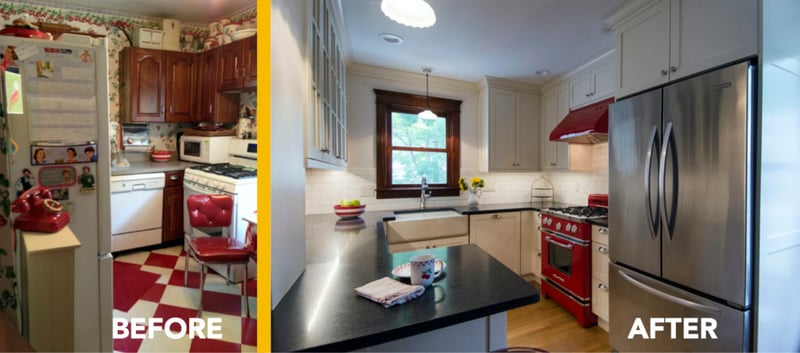 If your home is full of shag carpet and broken, worn, or generally dysfunctional finishes, chances are a small, one-room remodeling project isn't going to be enough. A whole-home remodel is more likely to give you the complete transformation and refresh you're looking for.
2. Your Family Needs More Privacy
Life happens. As your family grows, your family dynamics and lifestyle will evolve. Your home should be able to accommodate those changes.
Incorporating more privacy within your home can mean a lot of different things — it all depends on your family's specific needs. Perhaps your teenager has outgrown sharing a bedroom with their younger sibling and you're hoping to dedicate a separate space for them. Perhaps you're two years into the work-from-home life and a private office seems better than the dining room table. Or maybe you're hoping to accommodate another relative, friend, or guest within a separate guest suite.
Whatever your reason may be, privacy is a necessity for many families — so if your home doesn't have enough of it, it's probably time for a remodel.
3. You're Feeling Isolated From Your Family, Community or The Outdoors
On the flip side, maybe you feel like your home's too closed off. Although they're all the rage now, open-concept floor plans weren't really a big thing until the 1990s when the "great room" (family/kitchen/dining all in one large area of the home), became popular. If an "open-concept" floor plan is something you'd like to incorporate, it's time to talk to a great designer to learn about the possibilities your home can accommodate.
It's also possible that you're just feeling less in touch with the community or would like to spend more time connecting with the outdoors. We have seen Biophilic Design (an innate sense of wanting to connect with other forms of nature), as a strong driver in both recent design trends, and with our client projects. Many of our clients come to us with a desire to blur the lines between indoor and outdoor spaces. This could mean adding more or larger windows for more natural daylight and outdoor views, or it could mean adding outdoor living spaces like a front porch or a screened-in porch.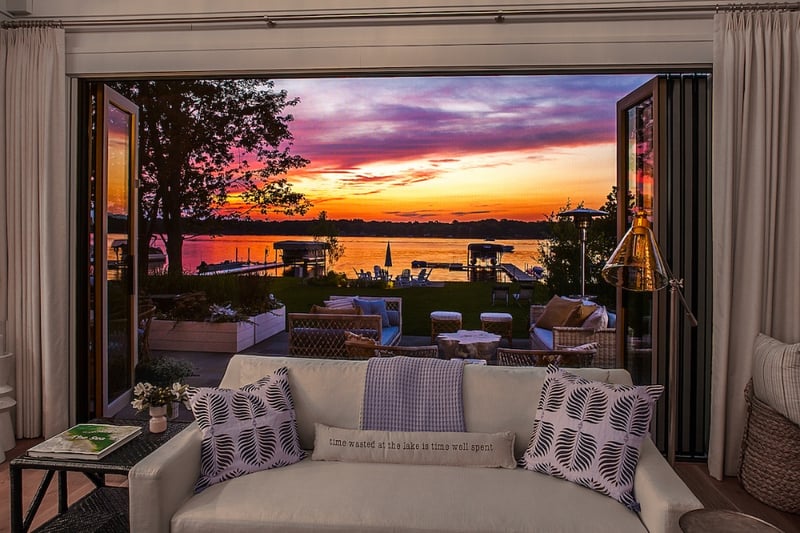 4. Your Home Is Cramped and Cluttered
If your space is too small, it can make any room difficult to keep tidy, clean, and livable. A remodeling project can help you expand that space — either by adding square footage or reconfiguring your floor plan to make it seem like you've added square footage.
Or, maybe you have plenty of square footage, but it just doesn't function the way you'd like. Oddly placed walls and dividers can be detrimental to the design you need for space, mobility, and functionality throughout your home. A remodel is the perfect opportunity to rework some of those issues.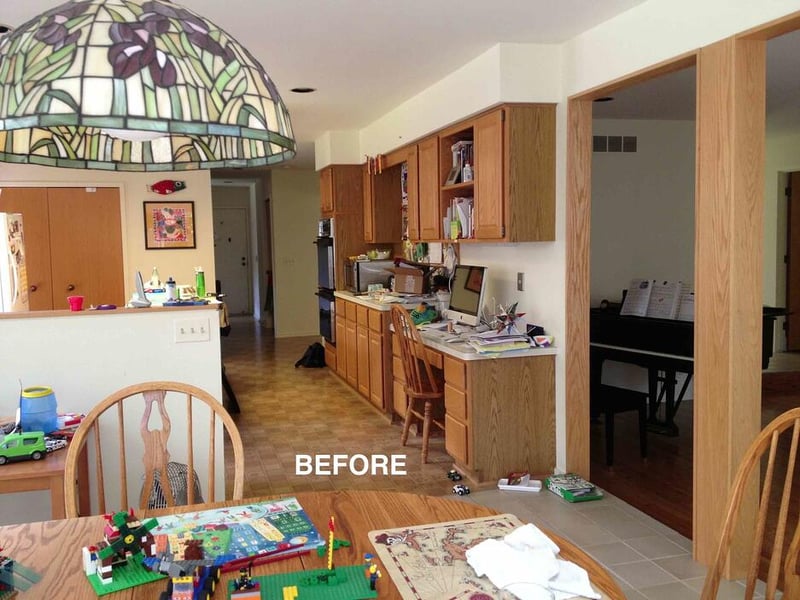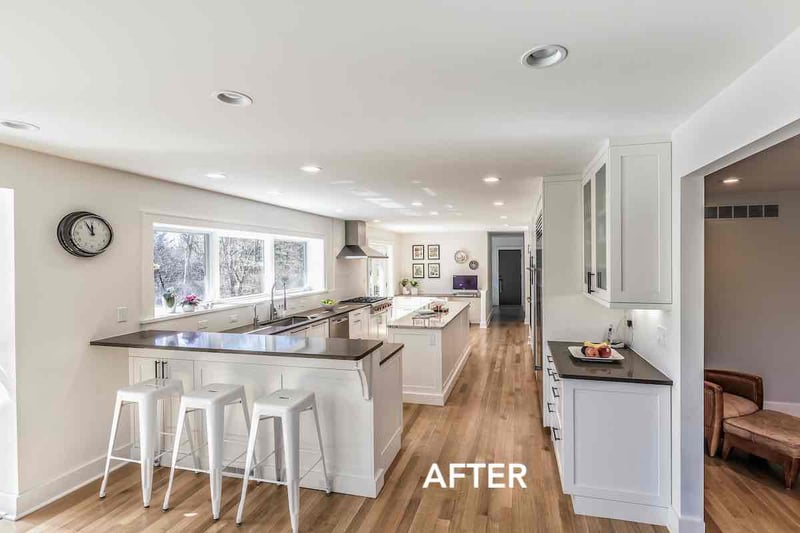 5. You've Tried (and Failed) to Fix the Issue Without a Remodel
You love your spouse, but their DIY skills just aren't cutting it. Or you've suffered too many broken promises from past contractors trying to reconfigure your space or fix something in your home. Whatever your situation is, you've tried too many times to fix the issue without a full remodel, and failed.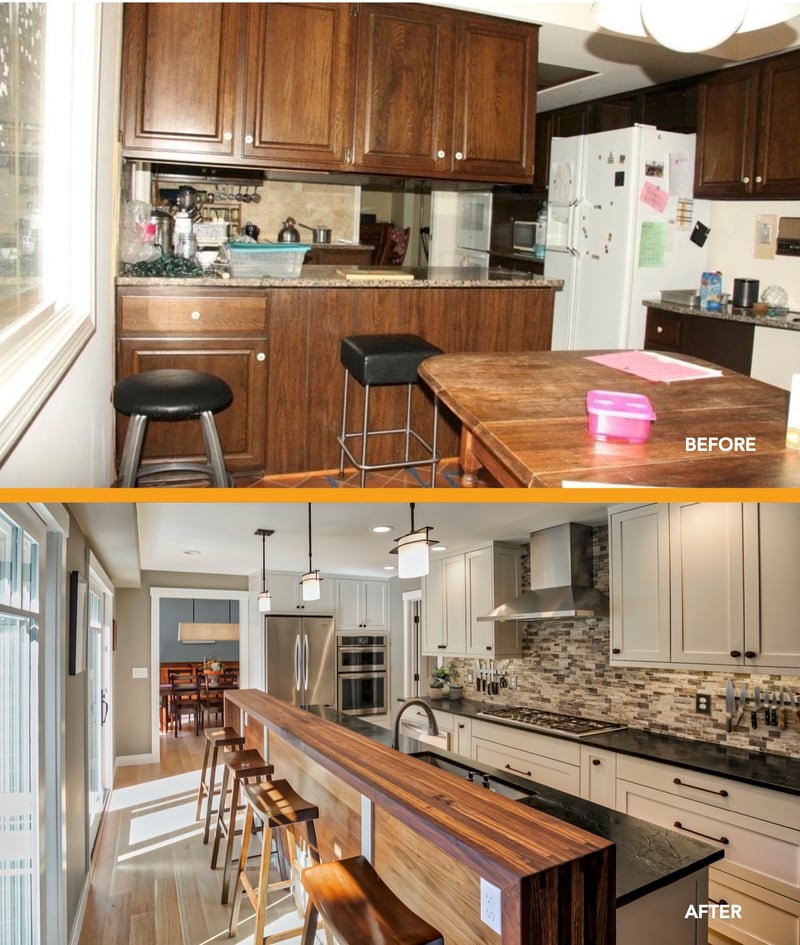 It's time to stop taking matters into your own hands and/or trusting unreliable contractors. Instead, you're sure to experience better results by starting a remodeling project with a reputable design-build firm. Design-build firms offer many advantages when it comes to remodels, including:
Consistent, collaborative communication
Streamlined project timelines
Internal feedback loop
Access to vetted labor crews and subcontractors
All of these benefits result in high-quality results that resolve the issues you have with your current home's design and transform it into a space you love and are comfortable in.
6. You Want to Prioritize Safety
Being safe and secure in your home can mean different things to different people. If your home doesn't support the types of safety you need to live securely, it's likely time to remodel and gain some much-needed peace of mind.
Here are some safety considerations you may make:
General security — If your home has non-functioning locks, broken windows, or roofing and/or siding issues, it'll be susceptible to outdoor dangers until those repairs are made.
Health — If your home has water damage and/or mold issues, the resultant

poor indoor air quality

can seriously affect your family's health.
Child safety — If you'd like to grow your family, you need to have a floor plan that accommodates the unique needs of active young children.
Aging-in-place accommodations — If you'd like your current home to be your forever home, you may want to make aging-in-place modifications to protect your safety as you get older. Or, if you're a caregiver for someone who's elderly, you may want to make updates that accommodate one-level living, wheelchair accessibility, or just general accessibility issues.
If your home leaves you constantly grumbling about one or more of these signs, it's probably time for a remodel. At Meadowlark, we can help guide that process. With experience in whole-home remodels, one-room renovations, and everything in between, our design-build experts are ready to transform your outdated home into something that better suits your unique personality, tastes, and lifestyle. To get started, contact us online today.