Top 10 Ways Homeowners Can Make their Home more Energy-Efficient...and healthier and more comfortable
Not all of us can afford to build a new net-zero energy home, but there are things you can do in your current home which are more affordable and can make big changes to your energy bill over the long run. In addition - both DTE and Consumers Energy have rebates on many of these items that will help to make these changes even more affordable.
And... as an added bonus...you will find your home much more comfortable and healthier as well.
1. Get an energy audit on your home
A comprehensive, quality energy audit costs around $300-$500. It may seem expensive but it's money well spent if it can identify problem areas in your home. I can assure you that you'll more than recover money spent on an energy audit in the benefits gained by addressing the concerns identified by the audit.
Your home's mechanical systems may be underperforming or there may be issues with your home that could be causing ongoing damage or health problems and you may not even know it. The photo below is an infrared photo that shows the energy being lost around the attic access opening in a home. This was taken on a summer day and you can see how the heat is leaking out of this opening. Who knew!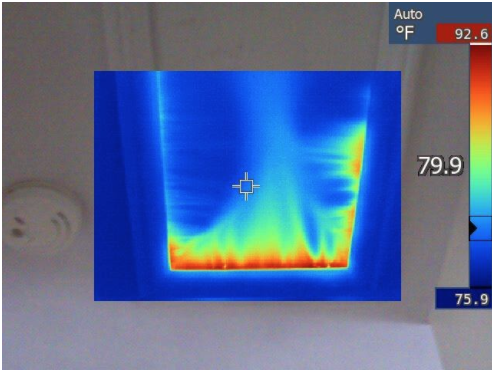 Consumers Energy and DTE offer free in-home energy assessments that, while not as thorough as a complete energy audit, they can also help to find where you can save money on your energy bill.
2. Insulate and Air-Seal your home
This is the number one thing you can do to make your home significantly more energy efficient. Have the energy auditor help you make a plan and you'll get even better results. While this can cost thousands of dollars, there are programs like Michigan Saves that can help finance the work. In addition both DTE and Consumers Energy offer rebates on insulation and many homeowners will find that the resulting energy savings more than offsets the monthly payment. Did we mention your house will be significantly more comfortable as well? No more cold rooms in the winter and warm in the summer.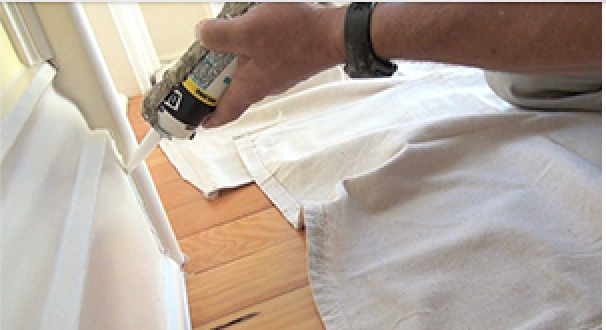 3. Install a Learning Thermostat
Installing a thermostat that will help you save energy has never been more convenient! These days there are a multitude of options, including thermostats that automatically learn how you like to manage your home's indoor temperature. Most of these work from your smartphone and allow you to control the temperature of your home even when you're not there. EcoBee and Nest thermostats are two examples of learning thermostats that we often install in our clients' homes. Once again: check out DTE and Consumers Energy for rebates on replacing your old thermostat.
4. Service your HVAC System
A furnace or A/C unit that hasn't been serviced annually is probably costing you extra money to operate and also creating bad air quality in the home. Service your equipment at least annually to make sure it's in good condition. Changing your furnace filter regularly will also save you money and improve the indoor air quality of your home. Good maintenance is necessary to keep the system in good working order - it'll increase the longevity of the system and be better for your health. Your energy company most likely offers rebates on getting your HVAC system checked out.
5. Consider All-Electric HVAC and Water Heating Equipment For Your Next Mechanical Replacement
Homes of the future will be all-electric with heat pumps for heating and cooling, hot water and even clothes dryers. These appliances are highly efficient, work well and are available now. If you go with standard equipment, you are buying into a decade (or more!) of technology that will become obsolete and probably more expensive over time. It's worth making a plan for when the time comes, to replace your current equipment with an all-electric option. In addition - most energy companies offer rebates on hot water and HVAC system replacement.
6. Install LED Lighting
If you still have any incandescent light bulbs in your home, you should think about replacing them. Not only do LEDs use about 8 times less energy, they also last a lot longer. Over the lifespan of an LED, you'll save about $200 over the cost of incandescent bulb, and you'll hardly ever have to change a bulb, which is worth it in and of itself! LED's come in a wide variety of color temperatures, are "instant on" and dimmable - making them better than other alternatives.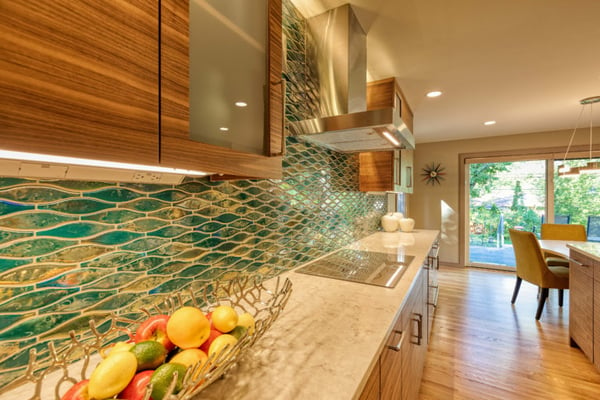 7. Install Energy Star Appliances
Because of technology gains and innovation, the efficiency of appliances double about every 10 years. These days Energy Star appliances are more efficient than ever. If you have an old refrigerator, freezer or other appliance that you've been hanging onto for a couple decades, consider that the energy savings alone can probably pay for a new appliance in a matter of years. Most energy companies offer rebates for new energy-efficient appliances, and in addition...DTE and Consumers Energy even offer cash for old appliance recycling. You purchase a high-efficiency appliance, which they will give you a rebate on, and they will give you even more cash to take the old one off your hands...now that's what I call a win-win!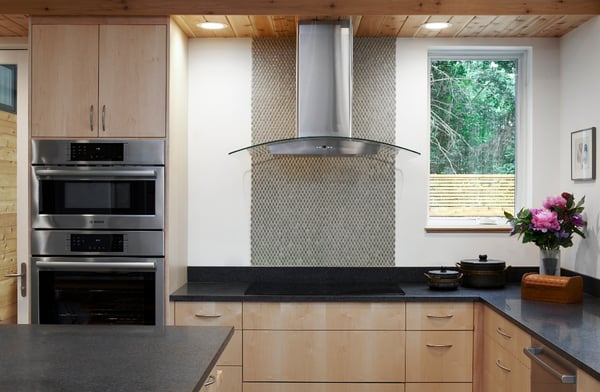 8. Install Circuit Testers
Homeowners are often unaware there are items in the home that are broken or just plain inefficient and thus, causing a lot of energy waste. By using circuit testing, either individual circuit testers like a Kill-a-Watt tester, or whole house systems like a Sense meter, you can see if anything is wasting energy in your home. These also give you real-time feedback on the energy you use in your home and often times just paying attention to your energy use can change your behavior and save energy.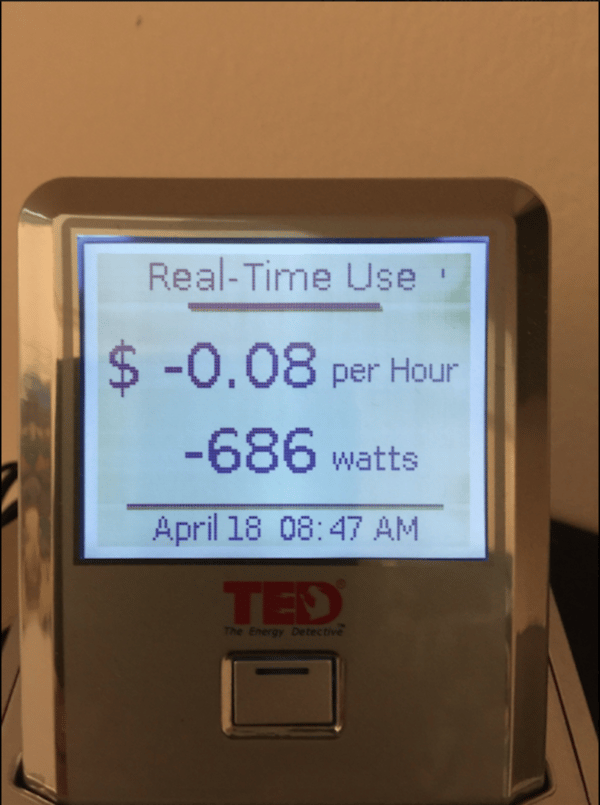 9. Install Lower-Flow Plumbing Fixtures
In the old days, low-flow fixtures meant you were in for a very unsatisfying shower or sink experience. Fortunately, those days are long gone. Modern models can provide an excellent experience while using half the water, and come in lots of stylish options. They also create an excellent experience while using half the water. Since hot water uses a lot of energy to heat, and moving water around uses a lot of energy in general - using less hot water is a great way to save energy, both directly and indirectly. Many municipal water departments, like the City of Ann Arbor, have online resources that can give you great ideas on ways to better manage your water consumption both inside and outside your home.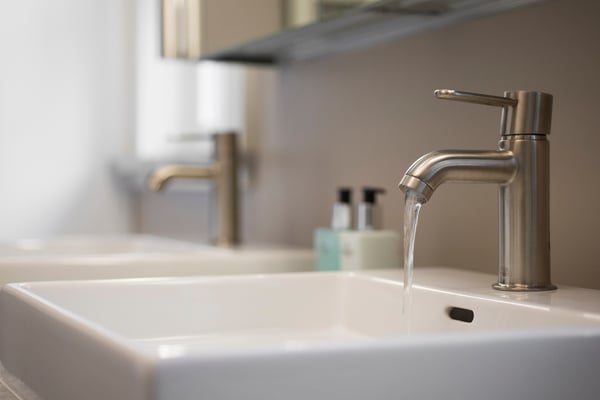 10. Make Sure Your Storm Windows are in Good Repair
If you have older single-pane windows, make sure your storm windows seal correctly and are in good repair. Not only will you be more comfortable, air currents in a drafty home can strip about 40% of the energy from the home. Air-sealing combined with good storm windows can help save a lot of energy. If your windows are in poor condition, maybe it's time for replacement? Installing new energy-efficient windows will make a huge difference not only in your energy bill, but also in your comfort in you home. Both DTE and Consumers Energy offer rebates on new window installation.
Happy Saving!