Better Building by Design
For almost all projects, including our work with outside architects, Meadowlark takes a design+build approach, which we believe helps our clients maximize their budget. There are plenty of good reasons to consider a design+build approach to your project:
The time from start of design to finish of construction is usually faster
The biggest cost savings in any project comes from value-engineering from the start of design, not from wringing costs at the end
The builder can often identify ways to save money before the plans are finalized
The designer can consult with the people responsible for building the project
You'll get to set expectations with your builder and project manager before construction starts
You'll get a better handle on finishes before construction starts
You'll usually get a better product in the end, delivered with greater efficiency
Architecture, finishes, and construction details are planned in tandem with designers, homeowners, and project managers at the same table. Our process maximizes creativity while keeping your budget front-and-center.
Meadowlark uses 3D design software customized to generate lifelike detail in our architectural designs. We can also provide full energy modeling services to help our clients make good decisions about their investment.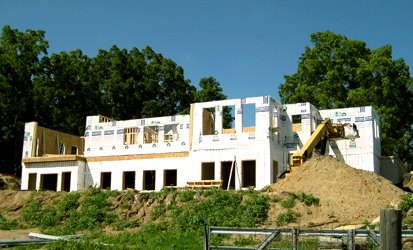 DREAM
Your Vision. Our process begins either in our design center or in the comfort of your own home. In our preliminary planning phase, we explore your ideas with a process designed to help you organize your thoughts.
We look at budgeting for the project as well as zoning and site restrictions to ensure that plans come to fruition. We develop multiple concepts to stimulate creativity and ideas. It is not uncommon for parts of all design concepts presented (as well as a few new ones!) to end up in the final plan—this phase is part feasibility study and part creative.

DESIGN
A Home You'll Love. Great planning is key to a project's success. In this stage of the project, we flesh out concepts and develop details. We weave shapes, light, and textures to help create your unique vision. Functionality is designed from the start for our smart, efficient homes.
We'll make sure final materials and plans fall neatly into place and organize a final review of selections and building components. Our fixed-price bid includes all of the project requirements and costs so that you can count on the budget we present.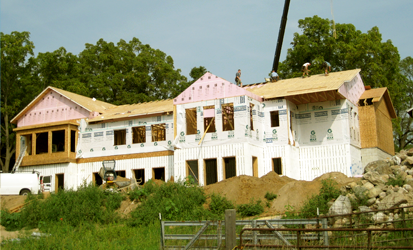 BUILD
For the Long Term. We provide superior craftsmanship with our own crews and team members. You will realize the benefit of tight project management, no-nonsense budgeting, and a single point of accountability delivered with a personal touch.
You'll also discover a better way to build. Our projects contain the best workmanship and the best technology for a high-performing and durable home. We build tomorrow's homes today: comfortable, healthy, and energy-efficient.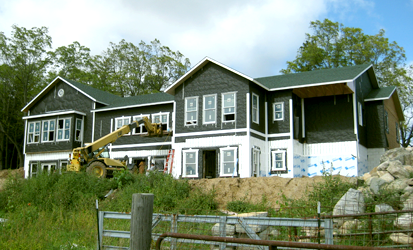 LIVE
Your Life. With a Meadowlark home, health and comfort are built in. We provide a three-year bumper-to-bumper warranty for your peace of mind. Our diverse team helps our clients maintain and improve their homes in the years to come. You can rest easy knowing we are always here to help you with anything you might need for your home.


BE HAPPY
Our Promise. We'll always put quality first. Your project will stay on track until it is complete. We'll communicate in a thorough and timely manner. You'll get a fair and honest price—before construction starts!