The Rise of Off-Site Construction
If you've talked to me lately about building homes, you probably know that I am a big fan of off-site construction (OSC). Meadowlark was an early leader in the field, building the first LEED Platinum modular custom home east of the Rockies. It's a smart way to build - and getting smarter.
Most panel and module producers don't sell directly to the public because the design details and site work needed to accommodate OSC usually requires a local General Contractor. Finding a design team and builder that have knowledge of off-site building methods is also difficult. For that reason, you don't see OSC very often in custom home building...but that is starting to change.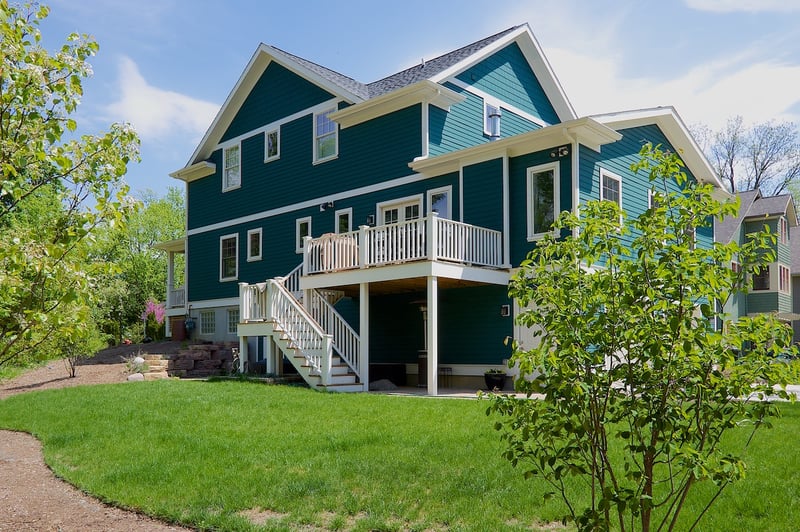 I can tell you from experience that, in many cases, factory building techniques can offer significant cost and time benefits. Without site and weather variables, the factory-built home can be built more efficiently and tighter than one built using traditional on-site stick building. It can also be delivered faster and at a cost savings. For those folks interested in a deep energy home and are comfortable with the modular process, it can work well.
What's Happening with the Residential Home Building Industry?
The building industry is in a funny spot right now. In spite of strong demand, it is simultaneously battling rapidly rising costs (even pre-COVID) and huge volatility. Contractors these days are sometimes given quotes for supplies that are only good until the end of the business day. This makes construction costs even higher, putting home ownership out of reach for yet more people in our communities.
If we're going to address the affordability crisis, AND the climate crisis, it starts in our homes. HOW a home is constructed is hugely important. We need our homes to be net-zero energy and it needs to start now. That's a big challenge, but only a political one. The technology and financial benefits to build comfortable, healthy and uber-efficient homes exist today.
The building industry also suffers from a productivity crisis. While almost every industry has made huge productivity gains since World War II, the construction industry has been stagnant. Productivity is literally at the same level it was in 1947 - and construction techniques have changed very little since then, resulting generally in a pretty poor-performing product. We should expect more from our homes as a nation.
What Off-Site Construction Can Bring To The Table
OSC offers one solution to both the affordability and energy concerns in today's home-building industry. OSC has been "discovered," and it will likely become more the rule than the exception in the coming decades. In fact, the OSC industry is poised to grow several fold in the coming decade. The combination of software and factory automation along with a strong demand for housing is pushing the industry forward at a rapid pace.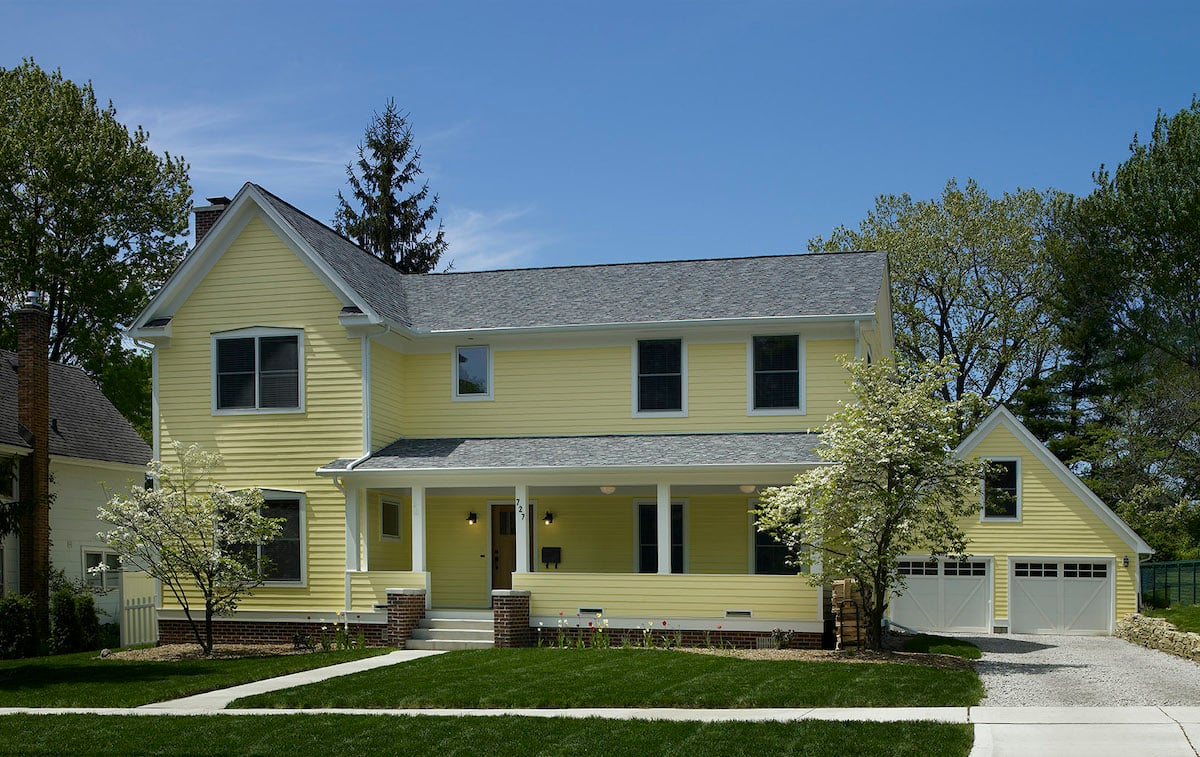 OSC offers precision and consistency with machines cutting parts rapidly at much tighter tolerances than can be executed by a human. The components are assembled in a climate-controlled factory with parts that do not sit out in the elements as would be the case with a site build. You can see why that would be attractive for a home.
I've visited many panel-making operations and modular building factories in our region. These days, however, most module and panel producers are so busy there is very little choice in the market. Modular home producers are selling their most consistent and profitable homes only, and supply cannot keep up with the demand. Given that - there has been no incentive to innovate.
In spite of that, OSC is undergoing something of a renaissance. Computer-controlled machinery is beginning to "talk" to CAD drawing programs, allowing architectural software to help design and control the production of parts. It's an exciting time for the off-site construction industry. Big money is beginning to flow into the industry as the efficiency and cost-effectiveness of off-site construction is proven out.
Where Is the Future of OSC is Going?
There have even been a few large silicon-valley startups that are trying to re-invent housing, and a couple notable and expensive failures among some of the first movers. At its core, however, building a home is still a boots-on-the-ground operation that is focused on our lives and relationships. Most companies forget that at their peril. As impersonal as a factory-built house may seem - suppliers have to remember that it will still become someone's home.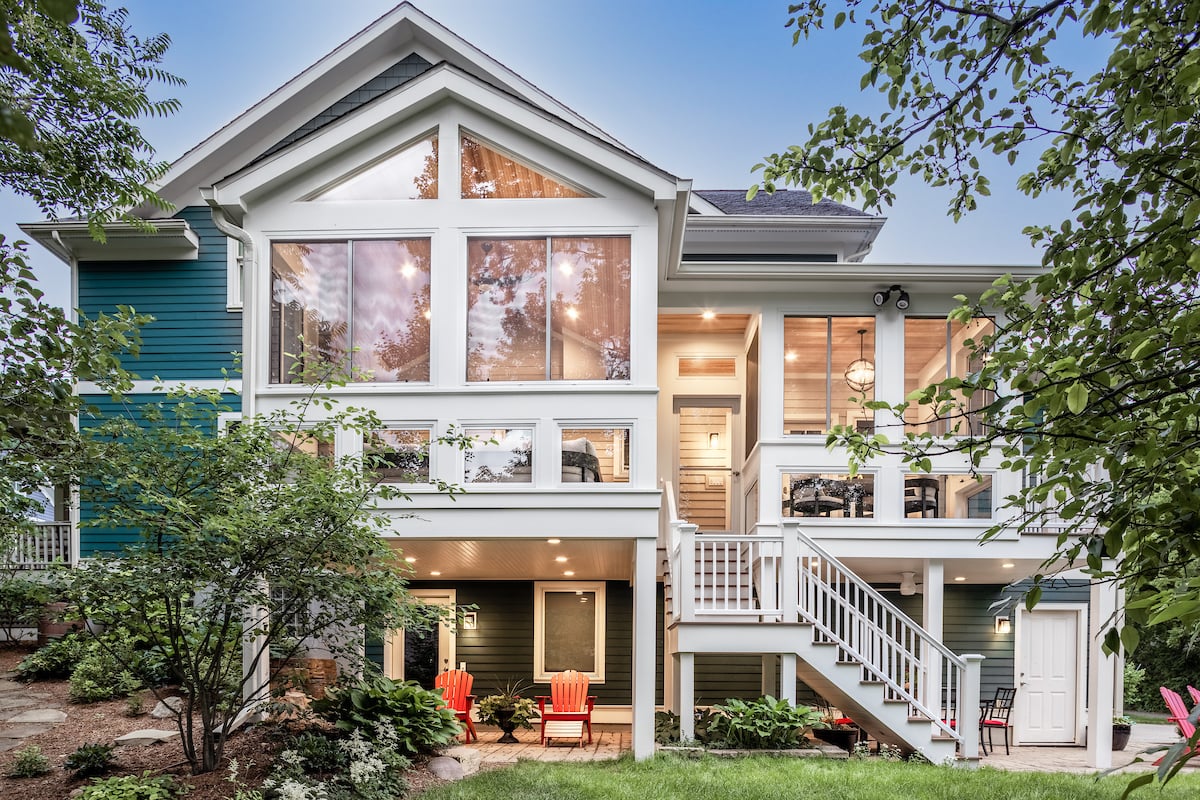 Since California and the Pacific Northwest are epicenters of OSC and green construction, I recently went West to visit a couple home component factories, and to see a friend in the industry who is doing innovative things with his factory.
One company that was kind enough to give me a tour of their plant in Modesto was Entekra. Founded and run by recent Irish immigrants with deep experience in European panel manufacturing. The company is highly organized and probably one of the nation's leading examples of the future of housing automation.
Gary Prunty, a Senior VP for safety and quality control at Entekra, showed me how they build their panel products. It's an impressive 200,000 SF operation with a floor that is so clean and well-organized that it's hard to believe they are making hundreds of individual homes and multi-family dwellings per year.
I'm sure the future of this company will see several locations around the country making panels for home-builders. While automation does not cure every problem, there is no question that it can streamline repetitive tasks and accommodate the heavy lifting. I foresee this type of building revolutionizing the residential construction industry as is already happening in the commercial sector.
Another cutting-edge company is Mighty Buildings in Oakland, CA. They are one of the first American companies I've seen 3-D printing homes to be delivered as modules. Right now, they are of the "Tiny Home" variety, which are quite popular given the tiny price and coziness. This is certainly an innovative way to construct a home.
Ultimately, I ended up in Santa Paula at the factory of a colleague I've known from the design-build custom home building world, Bryan Henson. His new company, Bevyhouse, does high-end custom modular building using a hybrid building concept.
Bevyhouse designs and builds with steel superstructures, infilled with wood framing. It's kind of like using the superstructure of a shipping container without the metal walls, with modules available in any shape and size. I love the idea of a steel superstructure with its rigidity and the low-profile bearing capacity of steel. However, there are also some issues, like the higher cost of steel among other things. Given all that - I have to say I love the flexibility of design that is available with this technique.
Bryan has been in business for a few years now and is already moving into a much larger 30,000 SF facility with a strong backlog. It's not common to see a custom design-build company using modular units, but the efficiencies and cost savings that can be realized with modular building can make a lot of sense when building in a high-cost living / building community. This is a strong indicator that factory construction is starting to make its way even into the design-build world.
What Does This Mean For Traditional Custom Home Builders?
Custom home builders will likely continue to stick-build on the project site for the foreseeable future. There are a lot of reasons for that, but foremost is that the architectural industry and off-site construction industry don't have a lot in common. The art of design and the technical nature of OSC still need to catch up with each other. The goal is for both to live symbiotically together...to survive form must meet function and cater to the clients who want custom features in a modular home.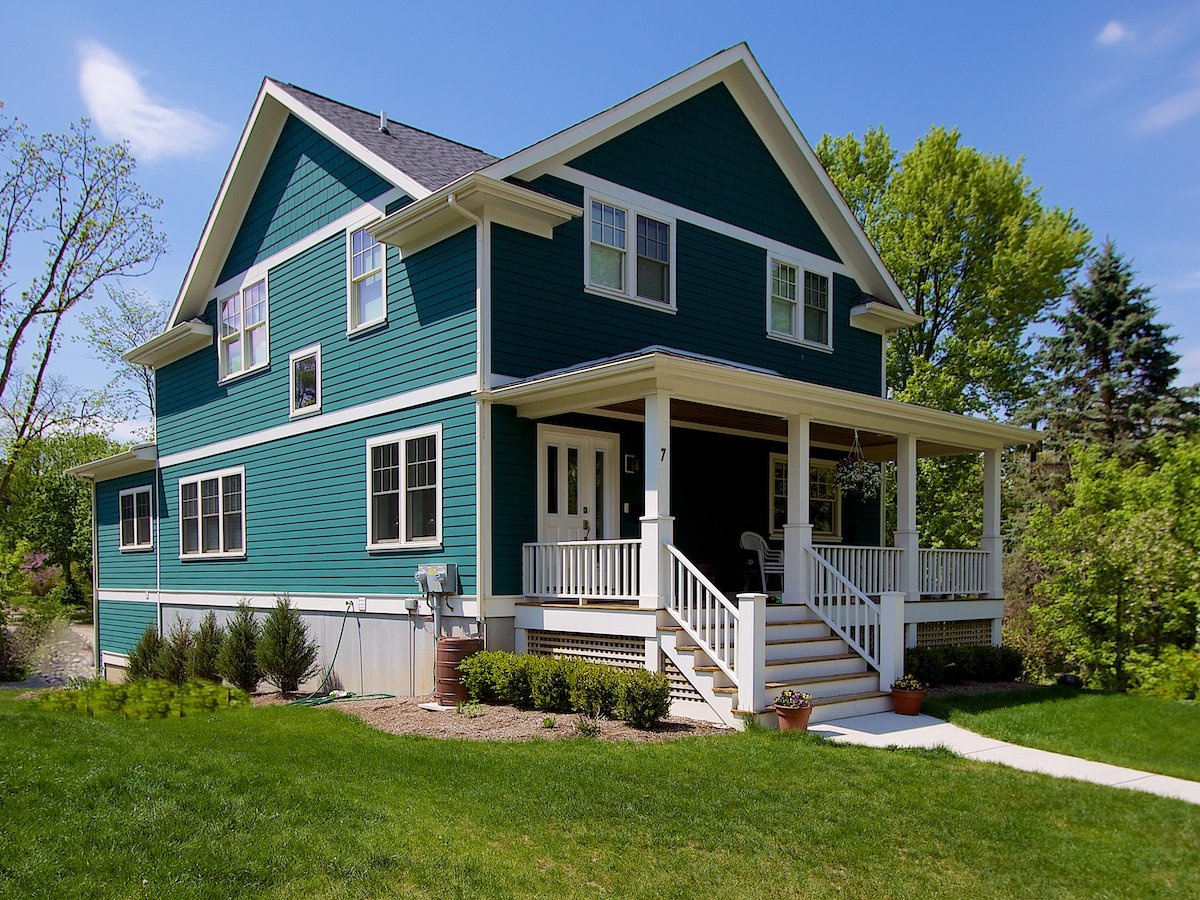 I fully expect that as software and factory-built home components mature, the structure of most custom homes and all production homes will be partially or fully factory-produced. It's the only obvious answer long-term. It also makes building zero-energy homes at scale not only possible, but the best financial choice for consumers right out of the gate.
It's an exciting time to be part of the sustainable residential construction industry. Stay tuned!