Taking care of your biggest investment is important — not only for the life of your home but also for your and your family's safety. Whether you own a new or older home, there are plenty of tasks and projects you can do to keep it in great condition and live as comfortably and healthily as possible.
This article covers some of the most important items you should complete to ensure your home is always safe and serving your needs, from routine maintenance to larger projects with long-term, holistic results.
Let's dive in!
7 Quick Home Maintenance Tasks to Complete on a Regular Basis
Short-term home safety and improvement consists of small maintenance tasks that should be done on a fairly regular basis — whether that's every month, every few months, or every year. They typically require a pretty low investment in terms of both time and money. However, while still necessary, their low investment usually correlates with lower-impact, shorter-term results.
Here's a checklist of these "quick win" home safety and improvement tasks.
1. Examine Your Sump Pump & Backup
Examine your sump pump to make sure it's functioning properly, and repair or replace it if needed. Make sure to look at:
The float switch.

This is the most common cause of sump pump failure, so it should be changed as needed or every 3-5 years to be on the safe side.

The check value.

A failed check valve can cause the valve to rupture and ultimately flood your basement.

Your backup system.

Make sure you have a backup system in place in the event of a power outage. Hydraulic backup systems and backup generators are common choices.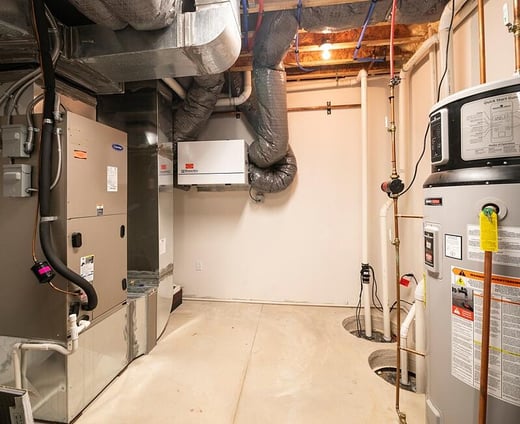 2. Check Your Safety Devices
Your home should be equipped with various safety devices — but if they're not checked and maintained regularly, they may not do you any good in the case of an emergency. Be sure to check the following:
Smoke and carbon monoxide detectors.

Replace the batteries as needed. Replace the detectors every 10 years.

Fire extinguishers.

Check their expiration dates and replace them if needed. Keep them in an accessible location.
3. Complete Washer & Dryer Maintenance
Washer and dryer maintenance is critical, as it will help your machines work more efficiently and reduce the risk of a fire or water damage. Here are the top components you should inspect often:
Dryer vents.

Clean them out by removing lint with your hand, then using a vacuum to reach further into the duct.

Washing machine hoses.

Check for any cracks or early signs of cracks to ensure a leak won't happen and cause costly damage. When in doubt, it's best to replace.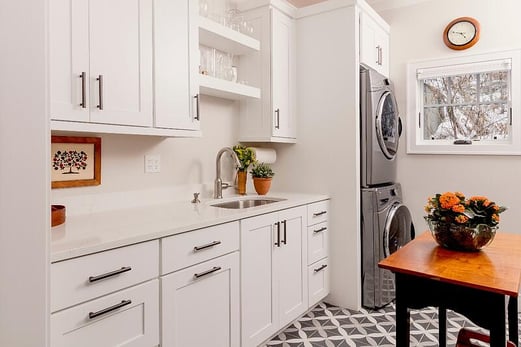 4. Maintain & Test Generator
Power outages are inevitable, and extreme weather events seem to be happening more frequently with climate change. If you have a backup generator for your home, be sure that it's been maintained and tested as recommended by the manufacturer.
5. Trim Dead Tree Limbs
Dead limbs are more likely to fall during a storm, making them a potential safety hazard. Have an arborist inspect and trim large trees — and don't forget the long branches that are extending into your neighbors' yards!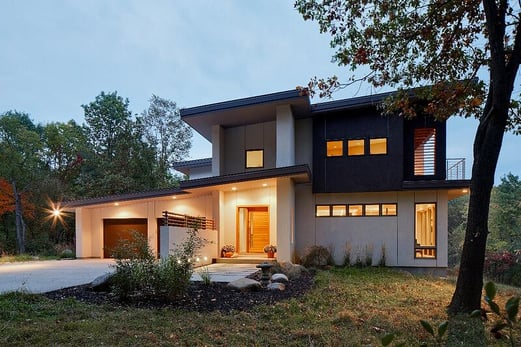 6. Check & Service Your HVAC System
For most Michigan homeowners, a change in season means switching from cooling to heating, or vice versa. To ensure all of your systems are working properly and in good conjunction with one another, it's a good idea to get them serviced annually (you'll need a professional). This will ensure the systems are running smoothly, help you save energy, and improve the air quality within your home.
7. Service Your Fireplace & Chimney
If you have a wood stove or fireplace, fire experts recommend that you have your chimney inspected annually and cleaned periodically. A good time to schedule this servicing appointment is before you use it for the first fire of each season. Chimney fires are the cause of over 21,000 house fires a year; do your part not to be one of them!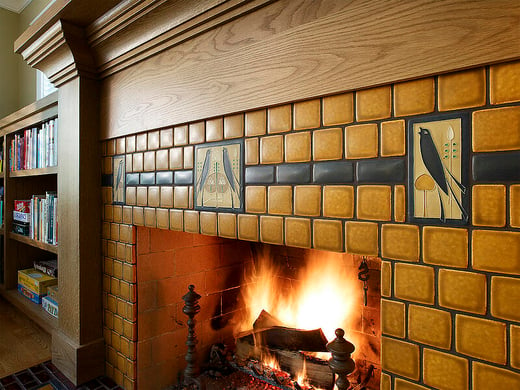 3 Larger Home Safety & Improvement Projects With Holistic Results
Here's the thing: there's more to home safety than vacuuming vents and trimming limbs. While the tasks listed above are important, they don't meet all the needs of a growing, evolving family. There often comes a point where your home no longer works for you the way it used to. You may be dealing with one of the following issues:
Too little space and/or not enough privacy

Outdated systems and appliances

Feeling isolated from your family, neighborhood, or community

Unsafe conditions for small children or aging adults

Lack of security in general

Out-of-date (or just plain ugly) layout and design
These are issues that no small maintenance project can fix, but there are solutions. While a renovation may seem like a large investment, it's worth its weight in gold when you have a home your family is safe and comfortable in once again. Here are some ideas.
1. Home Addition or Floor Plan Reworking
A cramped home is not a safe, comfortable, or enjoyable home. To expand your space, you have two main options: complete a home addition or rework your current floor plan.
A custom home addition can add square footage by strategically blending a newly built space with your current one. Great options for additions include bedrooms, sunrooms, enclosed porches, and guest suites.
Reworking your floor plan requires a bit of a mental challenge. It's almost like a puzzle, as you try to "add space" without actually adding square footage, simply by opening things up, knocking down walls or barriers, etc. An experienced remodeler can help you with this task.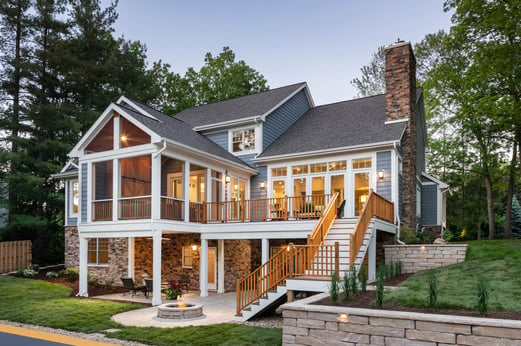 2. Age-in-Place Modifications
No matter how hard we fight or deny it, time catches up with us all. When aging happens, it requires us to face a slew of challenging decisions. If one of the decisions you've made is that you'd like to live in your home as long as possible, you may need to make some modifications to ensure your safety and well-being.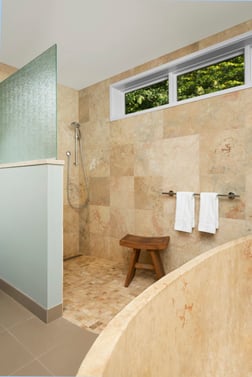 Age-in-place remodeling involves projects designed to help you safely, healthfully, and independently grow old in your home. It considers the potential of physical and mental limitations, and plans for them. Projects and modifications could include things like swapping door knobs for handles, adding grab bars in bathrooms, lowering countertops and cabinets, widening hallways, or adding a first-floor bedroom.
3. Green Building & Healthy Home Technologies
Incorporating sustainable building practices and technologies into your home can drastically boost your health and comfort, and your home's longevity. A green home is designed to use resources efficiently and withstand the test of time, so less renovation waste is needed in the long term.
If you're ready to move on from your home, you may choose to build a completely new one and incorporate many green building principles and technologies in its design. If you love your home's location, you may do what you can to incorporate green systems into your existing space. Whatever you choose, your efforts can result in a home with clean air, comfortable temperatures, and low noise levels. Plus, it's great for our Earth!
Interested in a Larger Project to Improve Your Home's Safety? Let's Talk!
In order to keep your family safe and comfortable, you need to take the necessary steps to care for your home. And if it's time to make some upgrades beyond the normal maintenance tasks, we'd love to hear from you.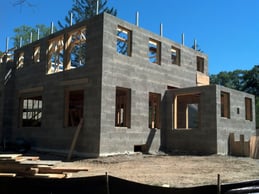 As experts in design-build remodeling, Meadowlark is ready to support you with a project that will enhance your Ann Arbor home's safety, comfort, and longevity — both now and in the future.
Get in touch over the phone at (734) 332-1500 or via email at info@homewithmeadowlark.com.