In urban areas, stormwater management is a huge issue. Countless roads, parking lots, and driveways provide impervious surfaces for stormwater to run off, collect pollutants, and infiltrate into the nearest body of water. For years, many people didn't understand the damage this pollution does to our aquatic environment, but with urban areas becoming denser and storms becoming more severe it's now more important than ever to filter water on-site before it's polluted.
One way homeowners can be a part of the solution is by using permeable pavers for hardscaping. However, some are skeptical of this since permeable pavers are typically more expensive than traditional concrete or asphalt — leaving them to wonder, are they really worth the investment?
We're here to tell you that, yes, they are! Below, let's explore more about permeable pavers, including the benefits they can bring to both your home and the environment.
What Are Permeable Pavers, and How Do They Work?
Permeable pavers make up an exterior flooring solution that's specifically designed for effective stormwater management and drainage. They typically have wider and more open joints than traditional concrete or asphalt pavers, which allows water to filter between them, run through the layers of aggregate below, and either soak into the ground or be piped away to be used elsewhere.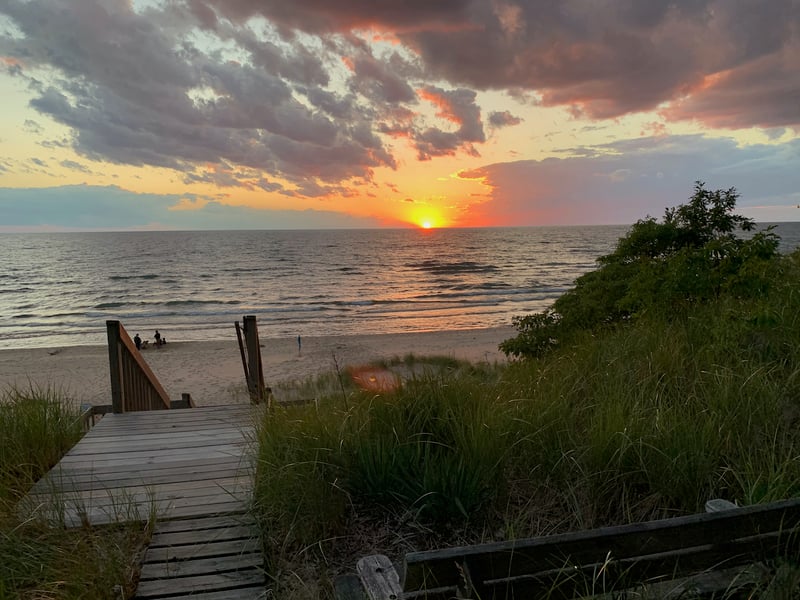 Permeable pavers can be made of various different materials, including natural stones, concrete blocks, clay bricks, and more. But no matter what material is used, these pavers work to form a surface that allows stormwater to soak in and be better controlled, rather than diverting it into polluted areas.
5 Benefits of Permeable Pavers
Let's break down the five main benefits of permeable pavers below.
1. They Manage Stormwater Effectively
The greatest benefit of permeable pavers is their ability to safely manage stormwater. They allow stormwater to infiltrate directly into the soil so the ground underneath can absorb the water. When water goes into the ground where it belongs, rather than creating runoff to roads and storm drains, it helps to maintain a high level of water quality in the lakes, rivers and streams we need and love.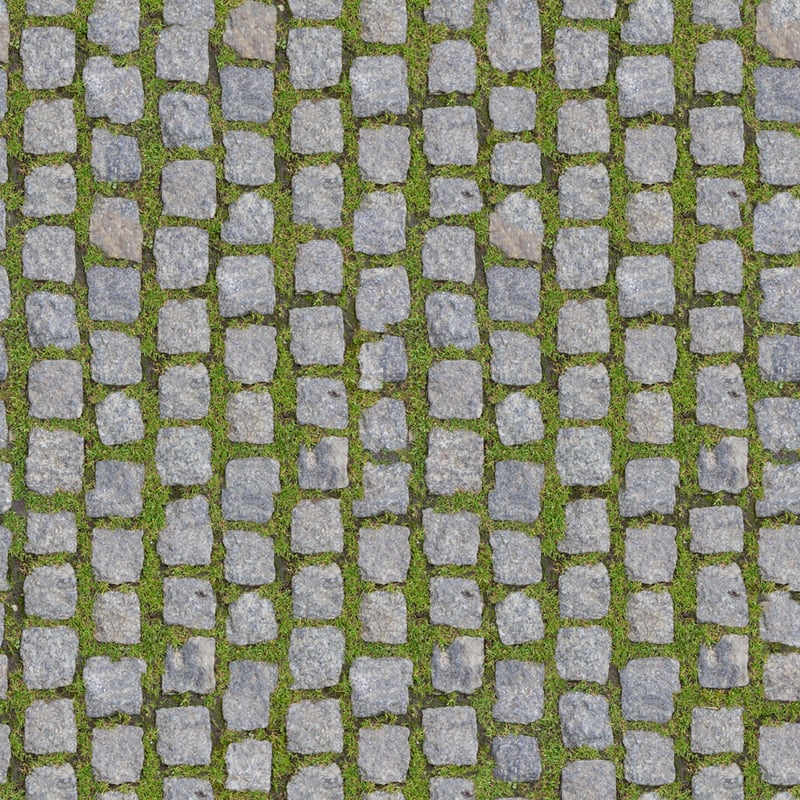 This feature also helps to prevent flooding, control erosion, and allow aquifers to replenish naturally. The list goes on for how many environmental benefits permeable pavers provide!
2. They're Highly Durable
Permeable pavers are just as durable as traditional concrete or asphalt, if not more durable. When installed properly, they're less likely to develop cracks, ruts, or potholes.
They also tolerate freeze-thaw cycles pretty well, which is a pretty sweet deal for us Michigan homeowners. With more open joints and loose aggregates, there's enough air space for water to settle, freeze, and thaw without causing damage.
3. They're Attractive & Customizable.
Many homeowners, homebuilders, and landscapers consider permeable pavers to be more attractive than traditional concrete or asphalt pavement solutions. There are hundreds of beautiful selections (and price points!) to choose from, so you can spend some time finding the permeable paver that will best fit your budget and complement your home's exterior.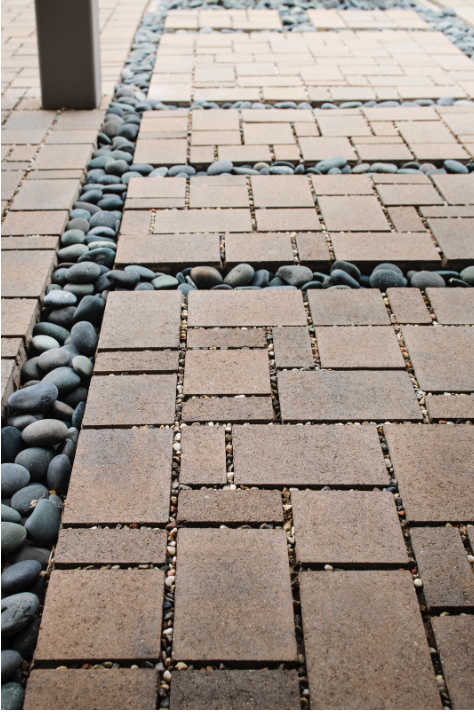 Photo credit: Belgard Permeable Pavers
The variety of natural stones has increased dramatically, faux stone blocks have become more life-like, and concrete blocks have been made into a variety of colors, shapes, and textures. You may even choose something more unique, such as tumbled concrete blocks or recycled granite options.
4. They Have Many Applications.
Permeable pavers can be used to build beautiful driveways, patios, walkways, and more. No matter what your home hardscaping needs are, permeable pavers can offer a unique, gorgeous and rewarding solution. Lately, even large commercial parking lots are being constructed with them!
5. They Can Help Lower Your Utility Bills.
Not only can permeable pavers benefit your environment, but they can benefit your wallet too! Since they allow for more control over stormwater, you can install a collection system to harvest that water, store it in a tank, and reuse it for your own purposes. This is a sustainable way to water your plants and landscaping, and a great way to cut down on those utility bills!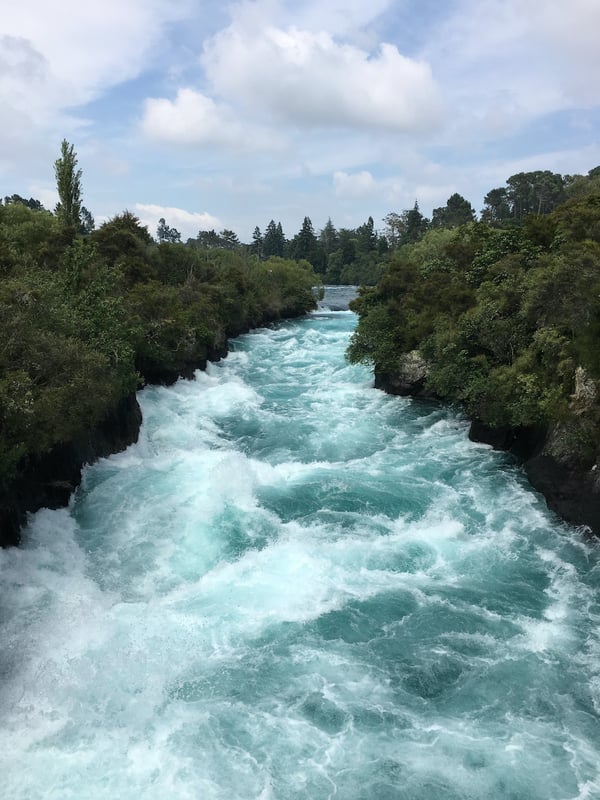 Looking to Build Sustainably? Talk to Us at Meadowlark
Permeable pavers are just one green building tool you can use to build a more environmentally friendly, sustainable home. If you're looking for more ways to minimize your home's impact, contact our team at Meadowlark Design+Build. As Ann Arbor's leader in green building, we can help you put the sustainable touches on your custom home or remodel.