Going "Back to Basics" for Your Kitchen Remodel
Thinking about remodeling your kitchen?
Are you overwhelmed with so many choices that you don't know where to begin?
We suggest going back to basics as a good place to start.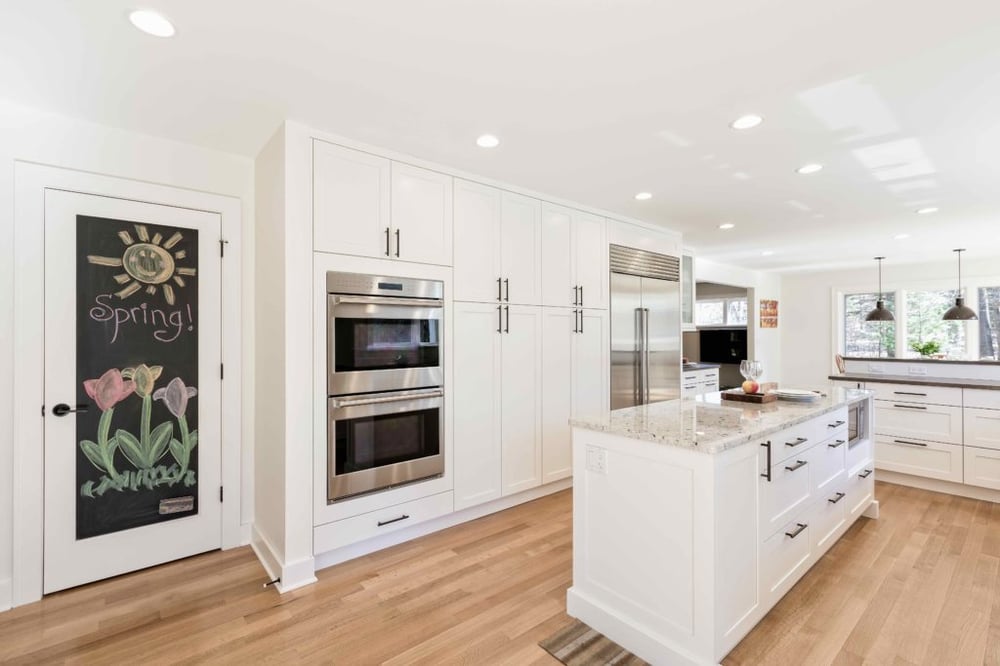 We are all spending more time at home these days, and like many kitchen remodeling contractors, we're noticing a back-to-basics trend with kitchen renovations. Now "basics" doesn't mean bare bones – far from it! Homeowners still want a beautiful kitchen with all the latest modern conveniences, but we are finding that they come to us looking to make their kitchen function better for them and their family. They want their newly remodeled kitchen to not only reflect their personal style, but also to make it function for how they use the space on a day-to-day basis. The "statement" kitchens of the past with their high-end everything and ornate flourishes have been pushed aside for kitchens that actually work for the families that live there.
Here are a few of the "Back-to-Basics" Trends:
Streamlined Cabinets
Cabinets can make or break the look of a kitchen renovation. Even if you're committed to repurposing as many elements as possible, chances are you'll still want to make new cabinets part of your kitchen remodel. One reason is that it can be surprisingly costly to repair, refinish and repaint existing cabinets. Another is that a good designer can reconfigure your kitchen using new cabinetry to provide more storage and functionality without making major structural changes to your existing kitchen space.

Using basic styles like Shaker or slab-front for your cabinetry are smart choices that never go out of style. Even homeowners who prefer a more traditional style are leaning toward sleeker cabinets without a lot of embellishments, with some clients preferring cabinets without hardware (think of how easy they will be to clean!). When cabinet pulls or knobs are selected – they're simple in profile and finish.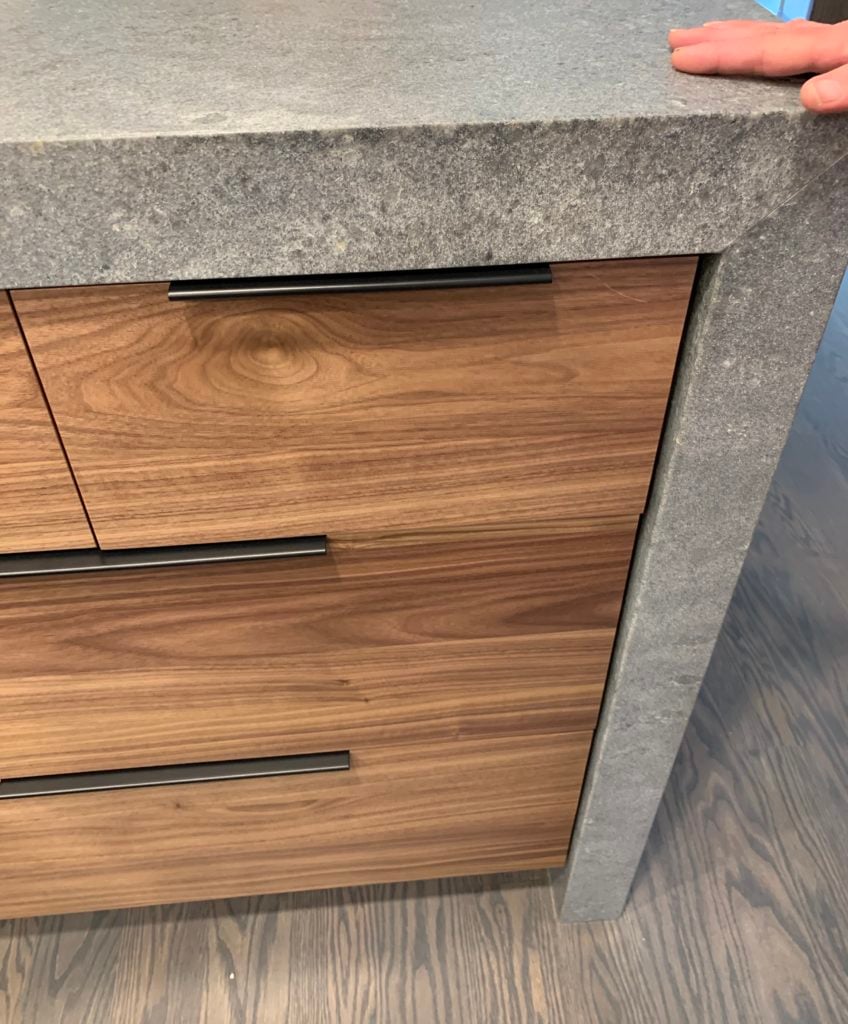 White Cabinetry
Can't decide on a color or finish? You can't go wrong with white cabinets and we continue to see white cabinets as the most selected option for kitchen remodels. If all-white is just too stark for you, then change up the cabinetry in the island or along one of the perimeter walls. For this kitchen remodel we used three different finishes – white, navy and natural wood.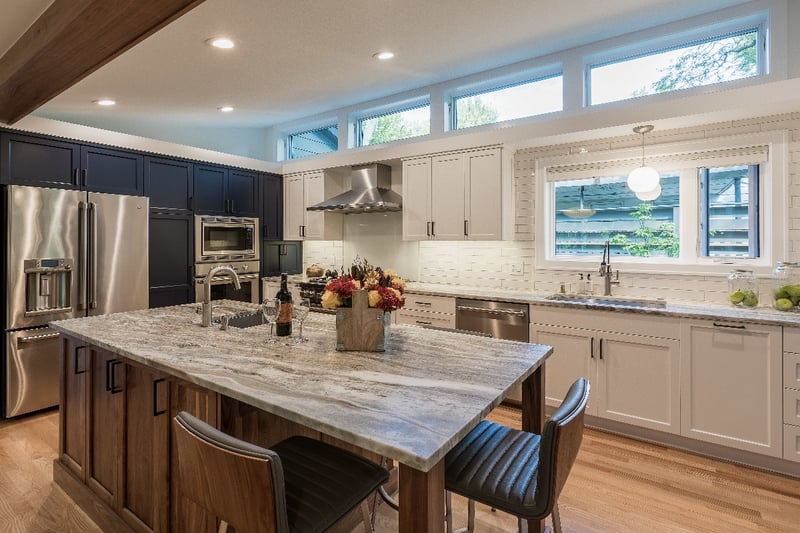 Open Shelving
Open shelves are an increasingly popular option that can also save considerable money. Unique mounting hardware can be used so that the shelving is seemingly floating on the walls. The shelving itself can be anything from sturdy metal to beautifully grained wood to elegant glass. Open shelves can also be placed in front of windows where cabinets can't be placed – a basic solution that provides storage and allows for natural daylight into the space.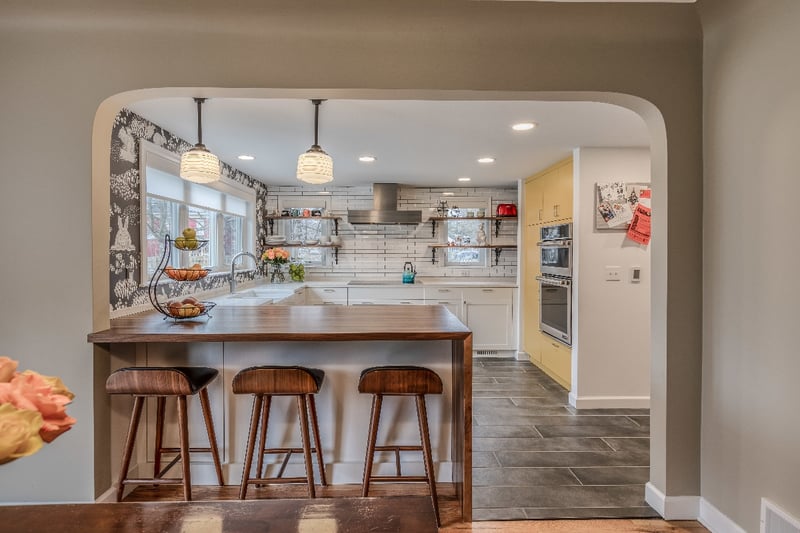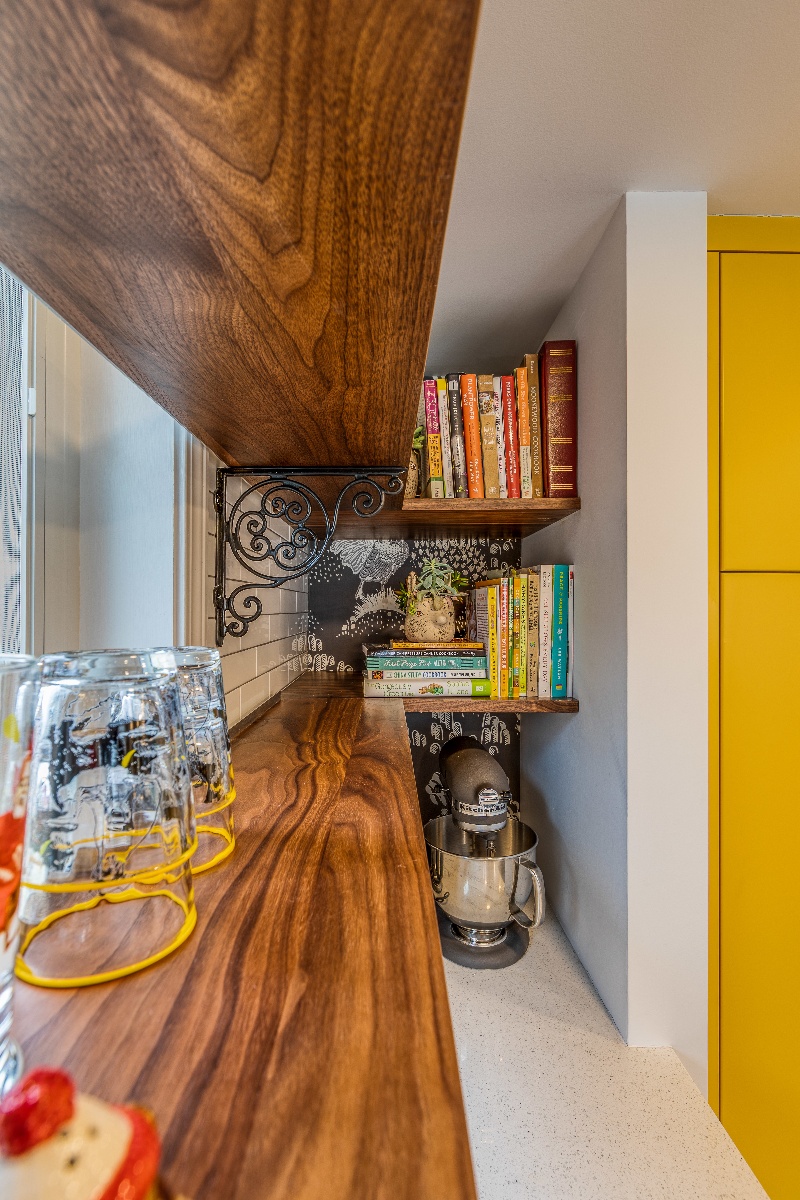 Simpler Countertop Solutions
Granite countertops have long been the standard for upscale kitchen remodeling, but more homeowners are telling our designers that polished granite countertops are too "busy" or the patterns/colors are too heavy for their tastes. In addition granite does require regular maintenance.
Quartz, a manufactured material made of ground natural quartz mixed with polymer resin, offers the look of stone, but without the maintenance of granite. The cost is about the same as granite, but it's a bit more robust and a bit more forgiving than granite. To add some warmth to your kitchen why not mix a beautiful wood island countertop or breakfast bar with quartz perimeter counters?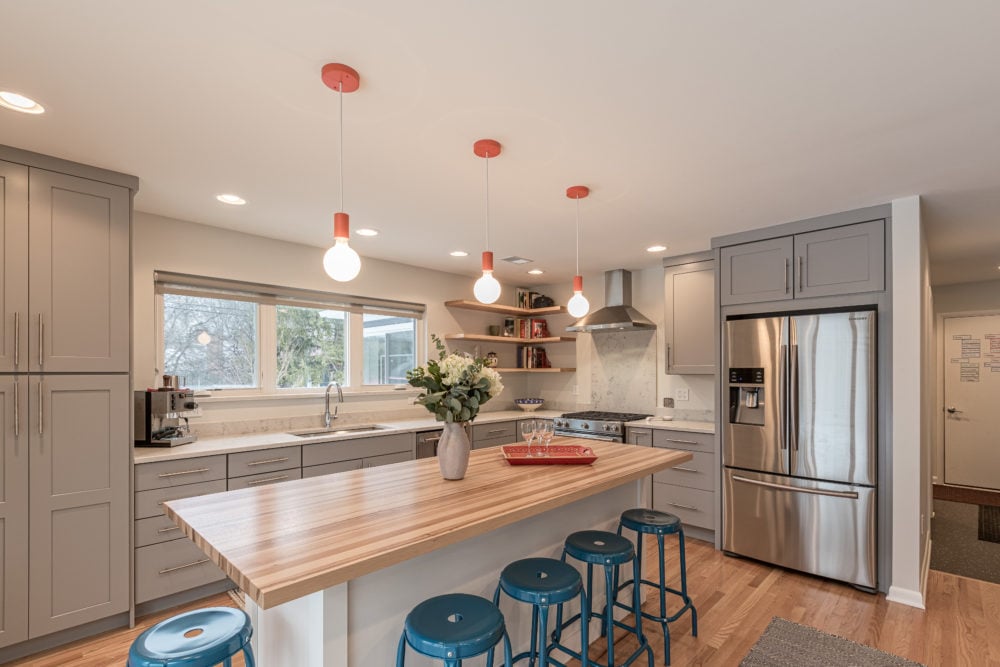 Hardwood Flooring
We've been a kitchen remodeling contractor for a while, and it's interesting to see more homeowners asking about wood flooring for the kitchen rather than tile which has been popular for so many years. Our designers find that wood is popular for two reasons: it helps unify the kitchen remodel with the surrounding spaces in an open floor plan and it adds a warm element to a kitchen design to balance very sleek cabinets, lighting and counters. It's also much easier on your legs as it is not as hard as tile and has some "give" to it. Hardwood flooring can be feathered into existing flooring in adjoining rooms to make a seamless transition from room to room.
Glass Backsplashes
We have started to use tempered glass as a backsplash for ranges in kitchens, but with an added twist – we paint the back side of the glass before we put it into place. It's really basic, really easy to clean and if you get tired of the color you selected – you can remove the glass and change it up with a different paint color.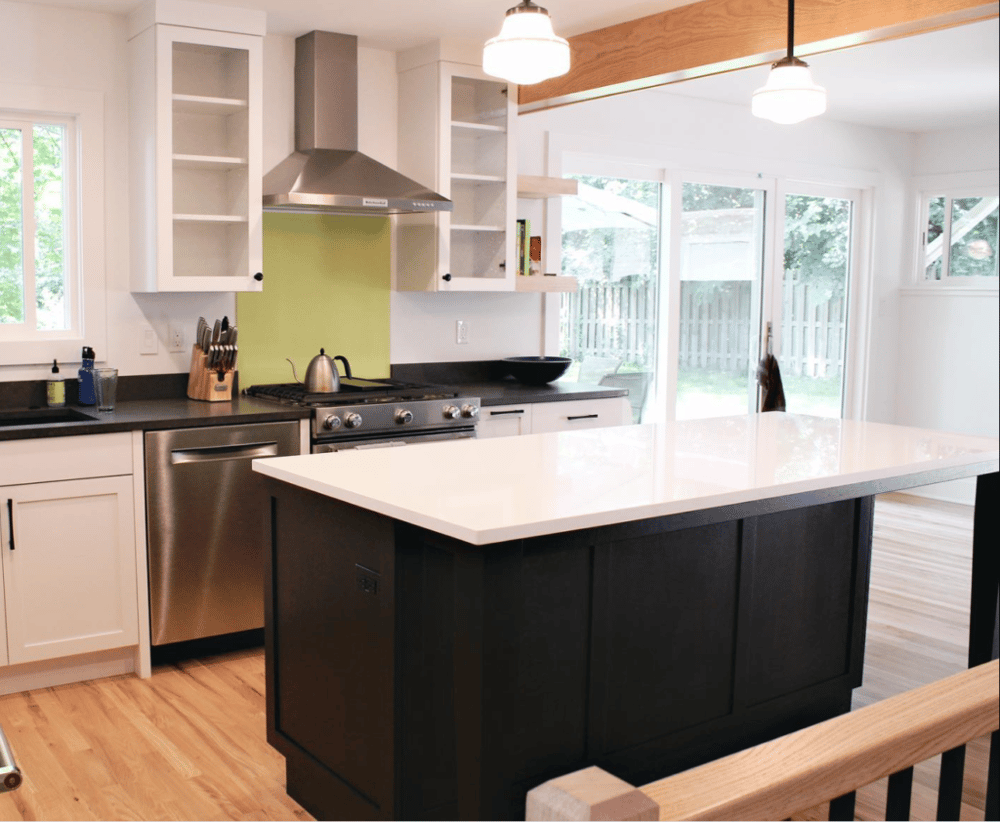 Great Design
Even with all the pieces in place that we mentioned above – a kitchen remodel is only successful if it works for your needs and wants. You can have the most beautiful kitchen ever built…but if it doesn't work for you then it's just a wasted effort. Reaching out to an experienced kitchen designer who understands how you and your family use your kitchen and finds solutions that work within your budget is the most basic ingredient to the perfect kitchen remodel.
Thinking about getting back to basics and remodeling your kitchen? We'd love to start the conversation.