You've seen them before and heard them be called by many names – mood boards, aesthetic boards, vision boards, style boards, etc. Some homeowners find immense joy in scouring the internet for inspiration for mood boards and tuning into home renovation programs. They thrive in curating wish lists and saving images to their Pinterest or Houzz boards.
On the other hand, other individuals have a clear vision and merely seek a professional to bring it to life. Then, some find the entire process overwhelming and are looking for a design expert who can simplify the journey by presenting a couple of well-thought-out design solutions.
No matter which category you fall into, we're here to help. But what exactly are design mood boards, and why are they so beneficial when designing a remodel for your home? Plus, how do you go about making your own? These are all fantastic questions that we will answer in this blog.
Home Design Mood Boards 101
We recommend starting with a style mood board when beginning a home remodel. It will help determine your overall ideal aesthetic so the designers can go in and fine-tune the ideas and do what they do best to make your vision come to life. Keep reading for examples, inspiration, and tips before your next remodeling project!
What Is a Home Design Mood Board?
Do you struggle to articulate your design vision, or are you unsure how to start crafting your ideal space? If so, it's time you say hello to the trusty mood board! Mood boards are a powerful tool that can bring ideas to life and help create a guideline for your project.

So, what exactly is a home design mood board? It's a collection of images showcasing colors, materials, lighting, furniture, decor, and other concepts or elements that catch your eye and appeal to you for your project.

Think of mood boards as a brainstorming session. They're especially beneficial for determining how each element will work together. For example, in your head, you might love the idea of using various materials paired with pops of color, but you won't know how well they'll mesh together until you see them all in one place, side by side.

Mood boards are also helpful for the construction team. By creating your vision of the final product before construction begins, you can have a much better chance of having to alter plans mid- or post-construction.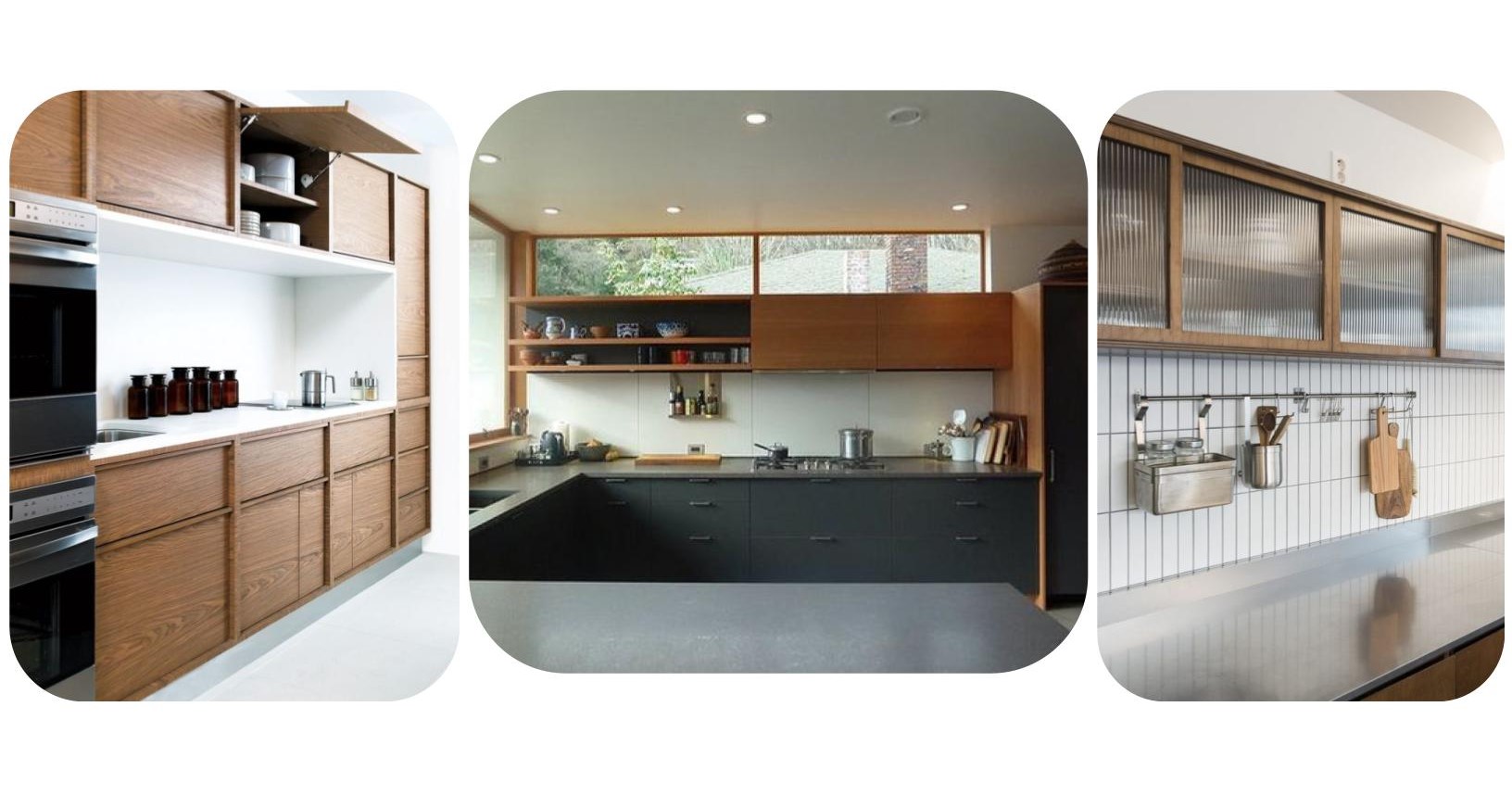 How Do You Make a Home Design Mood Board When Designing a Remodel?
Creating your style mood board is one of the best parts of the remodeling process! It's all about finding your inner style and inspiration and putting it together collectively in one spot.
Here are three steps to help you create a mood board for your home remodel:
1. Gather Inspiration
Begin by collecting inspiration from various online and offline sources.
Pinterest: Creating a Pinterest board for your home design inspirations is one of the quickest and easiest ways to start the foundation of a mood board. Begin by pinning your favorite rooms, color schemes, textures, furniture, accessories, and more. Try to go into this process without too many preconceived ideas – just pin what naturally catches your eye.



Houzz

: Using

Houzz

to kickstart your mood board inspiration is smart because it's a dedicated platform for interior design and home improvement ideas. It provides a vast and diverse collection of high-quality images, ensuring your mood board is rooted in real-world inspiration. By exploring Houzz, you can easily discover and save ideas that resonate with your project, making the initial phase of mood board creation both efficient and effective.


Instagram: Utilizing Instagram for your mood board inspiration allows you to tap into a constantly updated stream of visual content from various creative individuals. Instagram's vast and diverse user base offers a dynamic and fresh source of design ideas, allowing you to stay current with the latest trends and styles. By curating your saved posts into Collections, you can easily organize and revisit your favorite design elements, ensuring a steady flow of inspiration for your mood board.


Magazines: Browse home decor and interior design magazines and cut out pictures or articles that speak to you.


Websites and Blogs: Explore interior design websites and blogs for new, creative ideas that resonate with your vision.


Home Improvement Shows: Watch your favorite home improvement TV show to discover unique ideas.

Take Photos: If you visit homes or spaces that inspire you, snap a photo to include in your mood board.
2. Organize and Select
Once you have a solid collection of images, start organizing and selecting the ones that best represent your vision for the remodel and what you think complement each other. Look for common themes, color schemes, patterns, and styles.
You can utilize a physical mood board or a digital tool, depending on your preference.
Physical Mood Board:

If you prefer an old-school, tactile approach, print your images and arrange them on a poster board or corkboard. You can also include fabric swatches, paint samples, and other physical materials representing your design choices.



Digital Mood Boards:

Use graphic design software, like

Canva

, to create a digital mood board. You can easily upload your images and arrange them in a visually appealing way. You can also add text, labels, and notes to describe why you chose each image and how it fits your design concept.
PowerPoint or Google Slides can also be effective alternatives for digital mood boards due to their versatility and accessibility. They offer a familiar interface for many users, making it easy to design mood boards without additional software. You can seamlessly combine images, text, and design elements, allowing for the creation of visually compelling mood boards that effectively convey your design concept.
3. Refine and Plan
Now that your style board is in place, take a step back and review the overall look. Do all the elements work together harmoniously? Do all the colors, patterns, and textures align with your overall vision for the home remodel?
Once satisfied, you can use the board as a reference point to make concrete plans for the project.
Choose paint colors, materials, and finishes.
Select furniture and decor
Create a budget and timeline

Hire contractors

and professional interior designers


Should You Invest in a Professional Team for Your Remodel?
Investing in a professional contractor and design team for a home remodeling project offers an extensive list of advantages. Their expertise can help you navigate complex building codes, regulations, and permits, ensuring your project avoids potential legal issues. They can also help you create a space that is both functional and aesthetically pleasing while staying within your budget.
One of the best benefits is that your team can save you time and stress by managing the project efficiently and addressing unexpected challenges that may arise during the remodel, resulting in a smoother and more successful renovation.
When you hire Meadowlark Design+Build, we'll listen to your needs, work with the level of investment you're comfortable with, and customize each project to meet your personal goals. From start to finish, we're here to make the renovation enjoyable for everyone involved — ultimately delivering a space you're proud to call "home."
Check Out Some Design Mood Board Examples
Now that you know all the ins and outs of creating your mood board and the benefits of enlisting a professional team, let's dive into some real-life board examples we've used for our clients!
Kitchen Mood Board:
For this project, our homeowners wanted to give their kitchen a complete makeover. They wanted it to feel modern and updated, and include some fun pops of color. Some of their favorite aspects from the mood board that made it into the finished product include:
Hunter green kitchen island
Contemporary light fixtures
Comfortable bar stools
Stone backsplash
Natural wood finish cabinets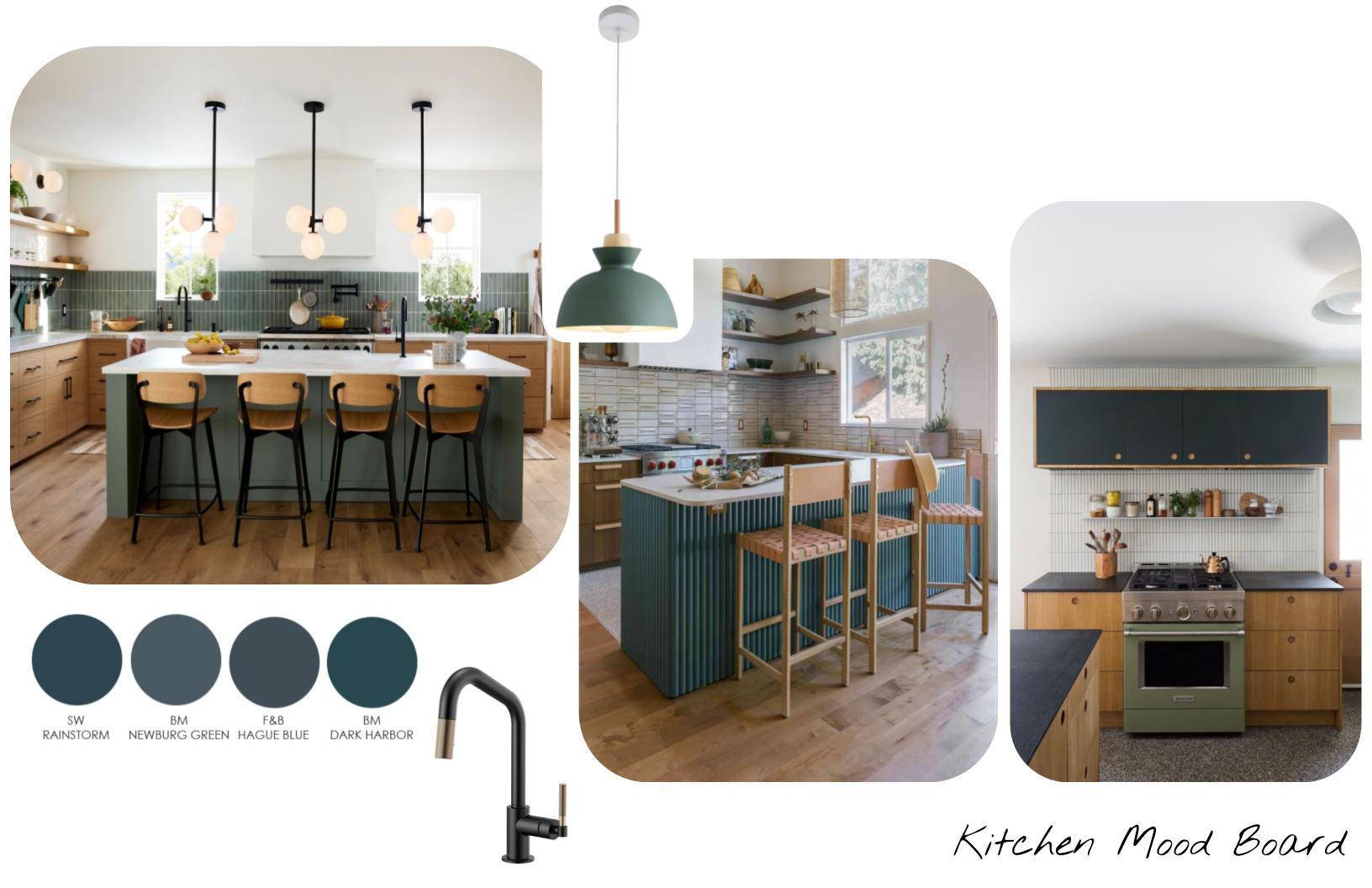 Hall Bathroom Mood Board:
For this hall bathroom, our homeowners wanted to create a space that their friends and family could utilize and feel a sense of tranquility. They loved the idea of using warm tones to create a zen ambiance while incorporating updated appliances. Some of their favorite aspects from the mood board that made it into the finished product include:
Gold mirror and light fixtures
Deep sink
Storage area for towels and toiletries
Stone shower tiles
Ceramic floor tiles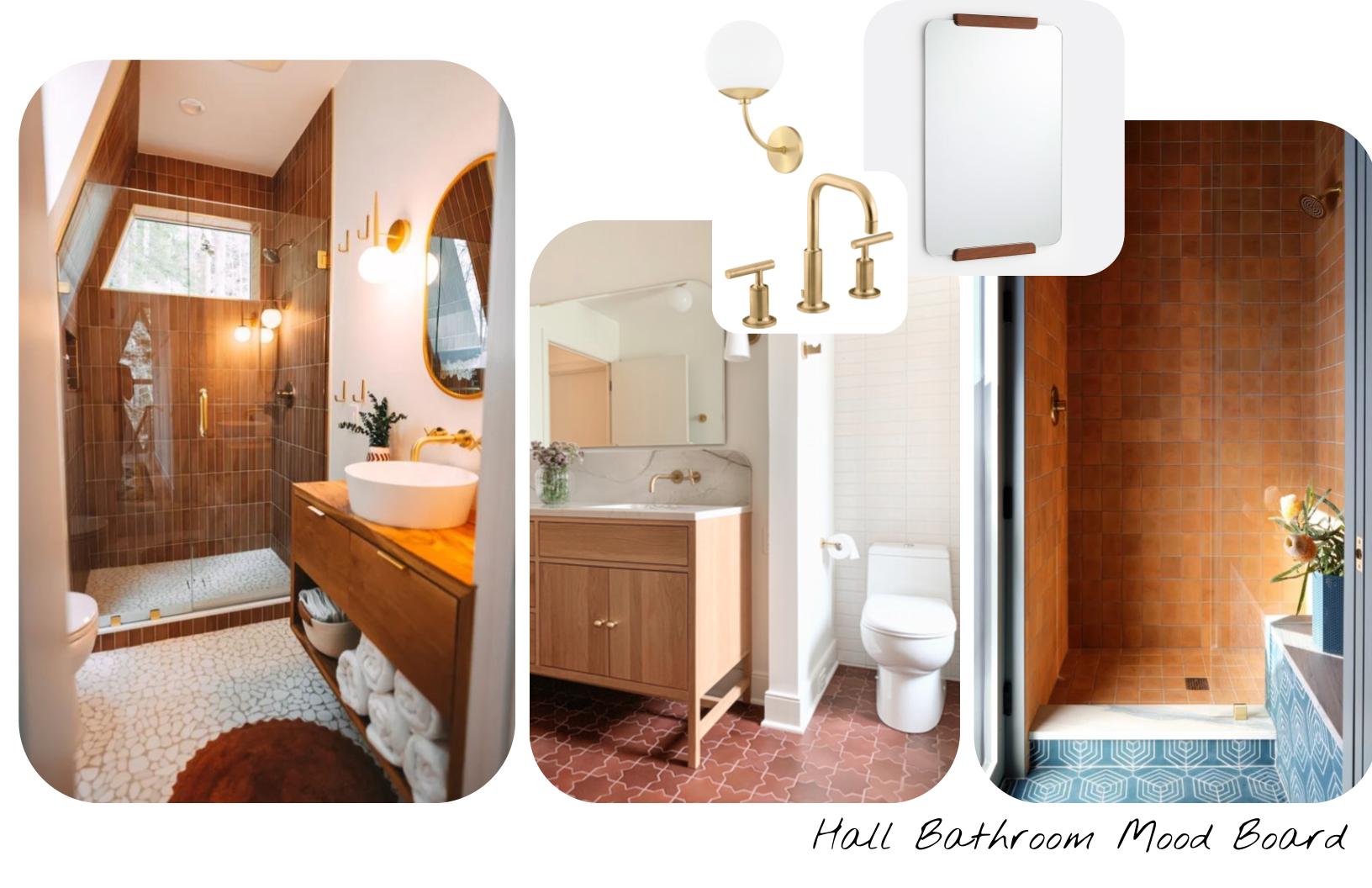 Choose Meadowlark Design+Build for Your Dream Home Remodel and Inspiration
If you're ready to embark on your home remodel journey, look no further than Meadowlark Design+Build. Our dedicated team of professional contractors and experienced designers is here to guide you through every step of the process, from concept to completion. With a commitment to quality, creativity, and customer satisfaction, we can turn your dream home into a reality!
Your dream home is just a step away – contact us today and let us help you create a living space that exceeds your expectations.