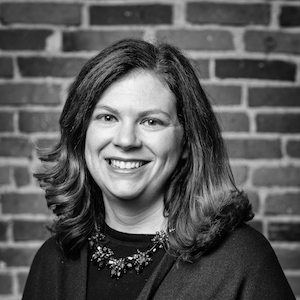 Acadia is a graduate of Eastern Michigan University, holding accredited degrees in both Interior Design (B.S.) and Fine Art (B.A.), with minors in Graphic Design and Psychology. Acadia gained experience in many facets of interior design through a series of internships and design positions spanning several years before establishing her own practice, Surroundings Interior Design.

Acadia collaborates regularly with Meadowlark on a wide variety of projects, with expertise in many specialities from cabinetry design to color selection to furniture and soft goods. She works seamlessly with Meadowlark's architectural staff in helping to bring project details to life.

When not putting together fantastic interior designs for our clients, Acadia enjoys triathlon training, perennial gardening and visiting national parks with her family.